You've chosen to vacation in San Antonio because we're a city filled with vibrant culture, mouthwatering food, and unforgettable experiences - but there's so much to explore you'd like a little help. This blog is for you! Get ready to saddle up and explore the charming city of San Antonio with a little help from the people who know it best - the locals! We have a lineup of exciting tours that will help you better explore and get to know the Alamo City. From scenic river boat rides to colorful mural tours, let's dive right into the heart of San Antonio's adventure-packed offerings!
Explore the River Walk with a Go Rio River Boat Tour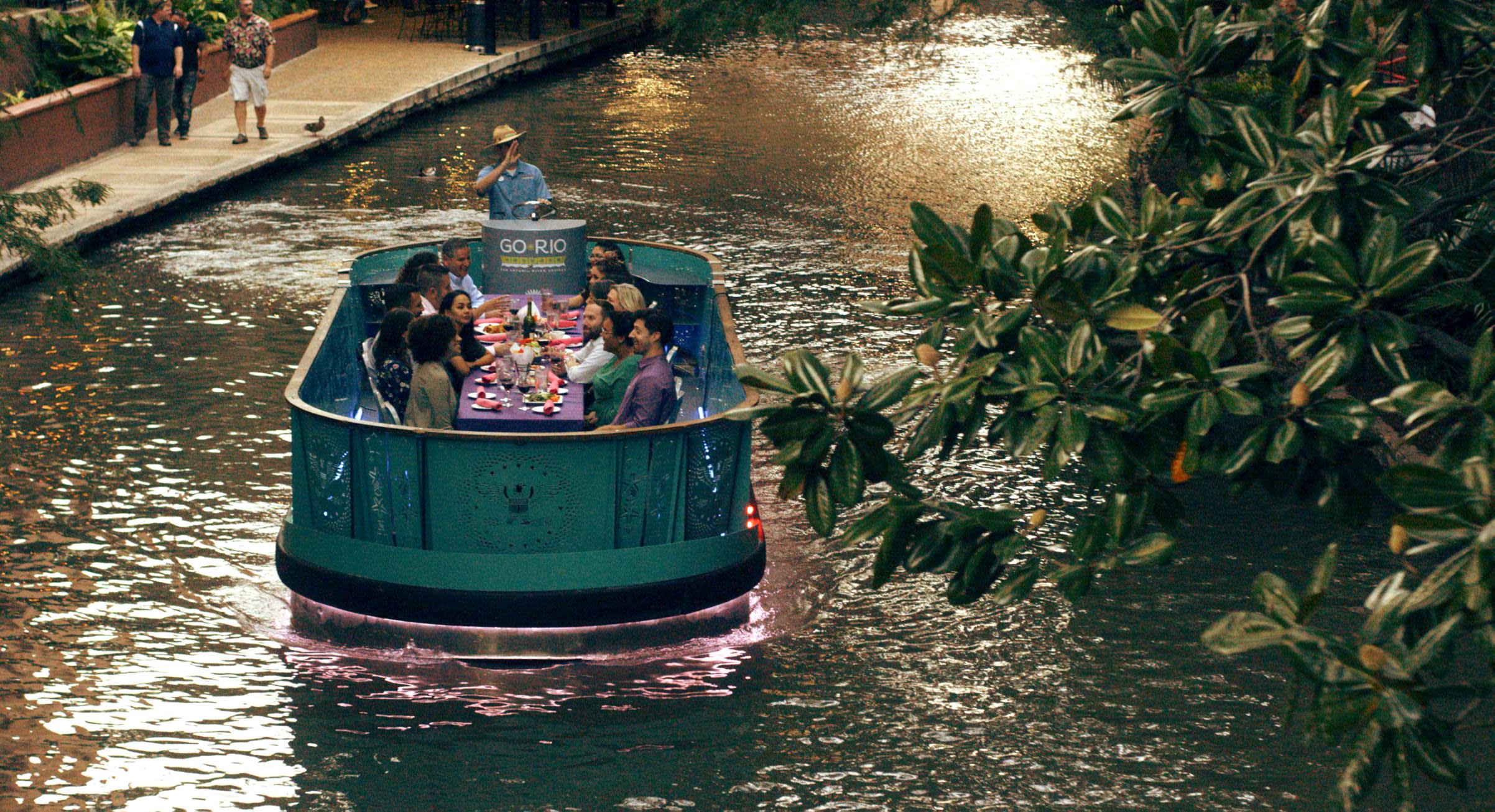 An absolute must when visiting San Antonio, you can't say you've visited San Antonio without taking a boat tour along the River Walk! These eco-friendly river barges are the perfect place to drift down the San Antonio River Walk while learning about the city's history, buildings with incredible pasts and historical landmarks.
Even better - there are several tour and experience options with Go Rio Cruises. Take a regular guided tour down the River Walk, take it in Spanish, learn more about the city's Black History with a Black History River Tour by the San Antonio African American Community Archive & Museum (SAAACAM) and on select dates in August and September - you can pair your Go Rio River Cruise with a Dino Safari experience! Find more information here.
Explore San Antonio Public Art with Mural Ride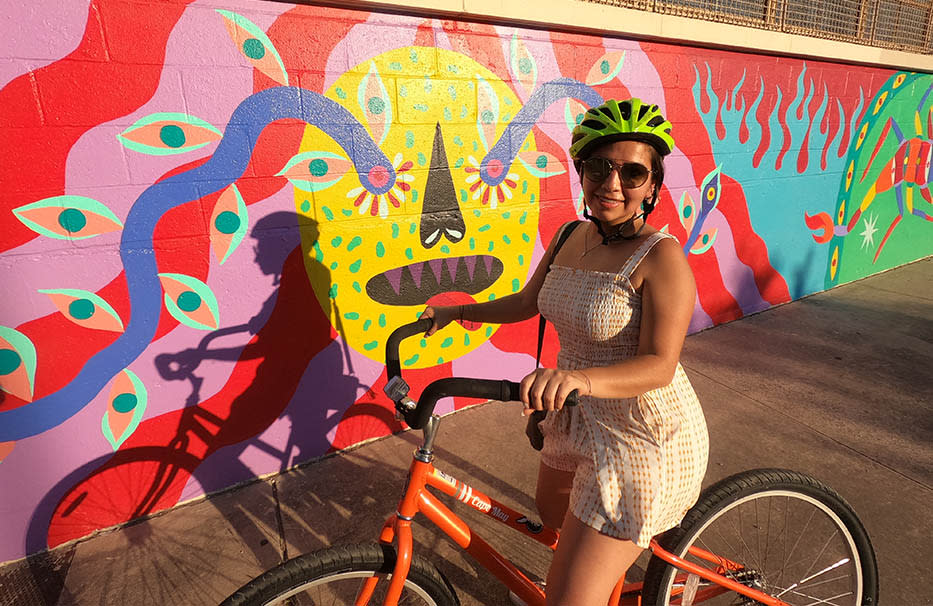 Are you a fan of vibrant public art that tells the stories of its artists, cultures and city? Prepare to be blown away by San Antonio's stunning murals! Hop on a bike and take a  Mural Ride tour to discover the city's most eye-catching street art. Pedal through the streets as your knowledgeable guide shares fascinating stories about the artists and their masterpieces. You'll feel like you're riding through a living art gallery – don't forget to snap a selfie or two!
Get to Know Authentic San Antonio with SiDECARS SA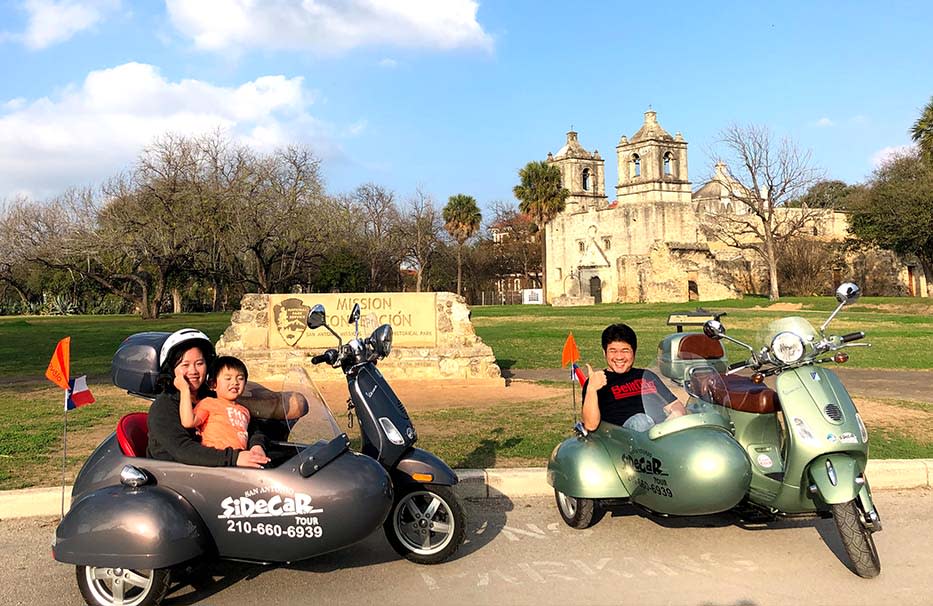 Do you want to really explore like a local and get a better understanding of the city's culture and incredible restaurants and culinary scene? Then hop on a Vespa-powered SiDECAR with SiDECARS SA and get ready to zip through the streets of San Antonio. Glide effortlessly through the streets while your guide who understands the real & true San Antonio gives you all the insights into the city's captivating past.
Pedal Through San Antonio with San Antonio Bike Tours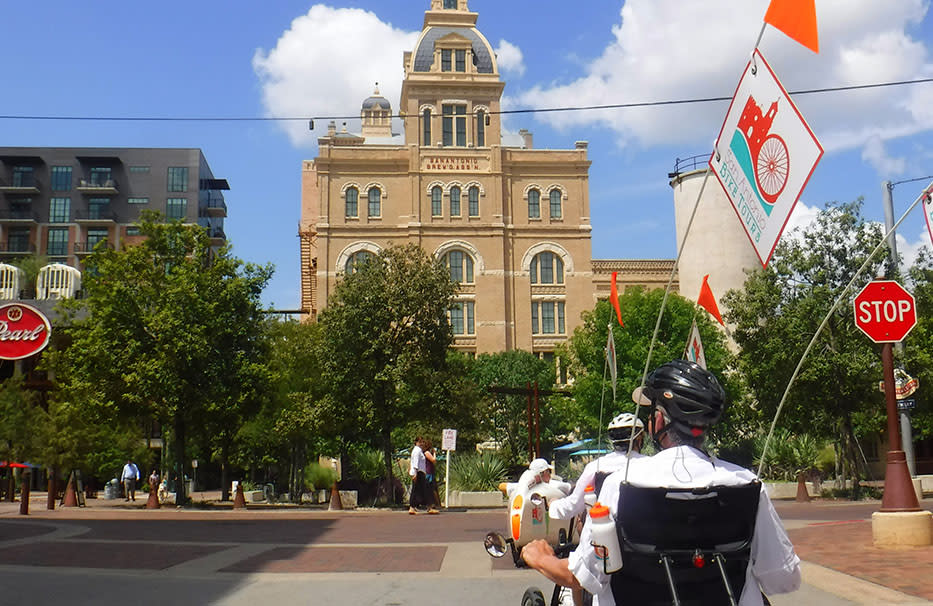 Got a need for speed? You're in luck - regardless of your riding experience level, you're invited to hop on a recumbent tricycle and pedal your way through San Antonio's highlights! With San Antonio Bike Tours, you'll cover more ground while enjoying the fresh air and picturesque scenery. From iconic landmarks to hidden gems, this tour will have you saying "wheely" good things about your trip!
Let's Go, Go, Go!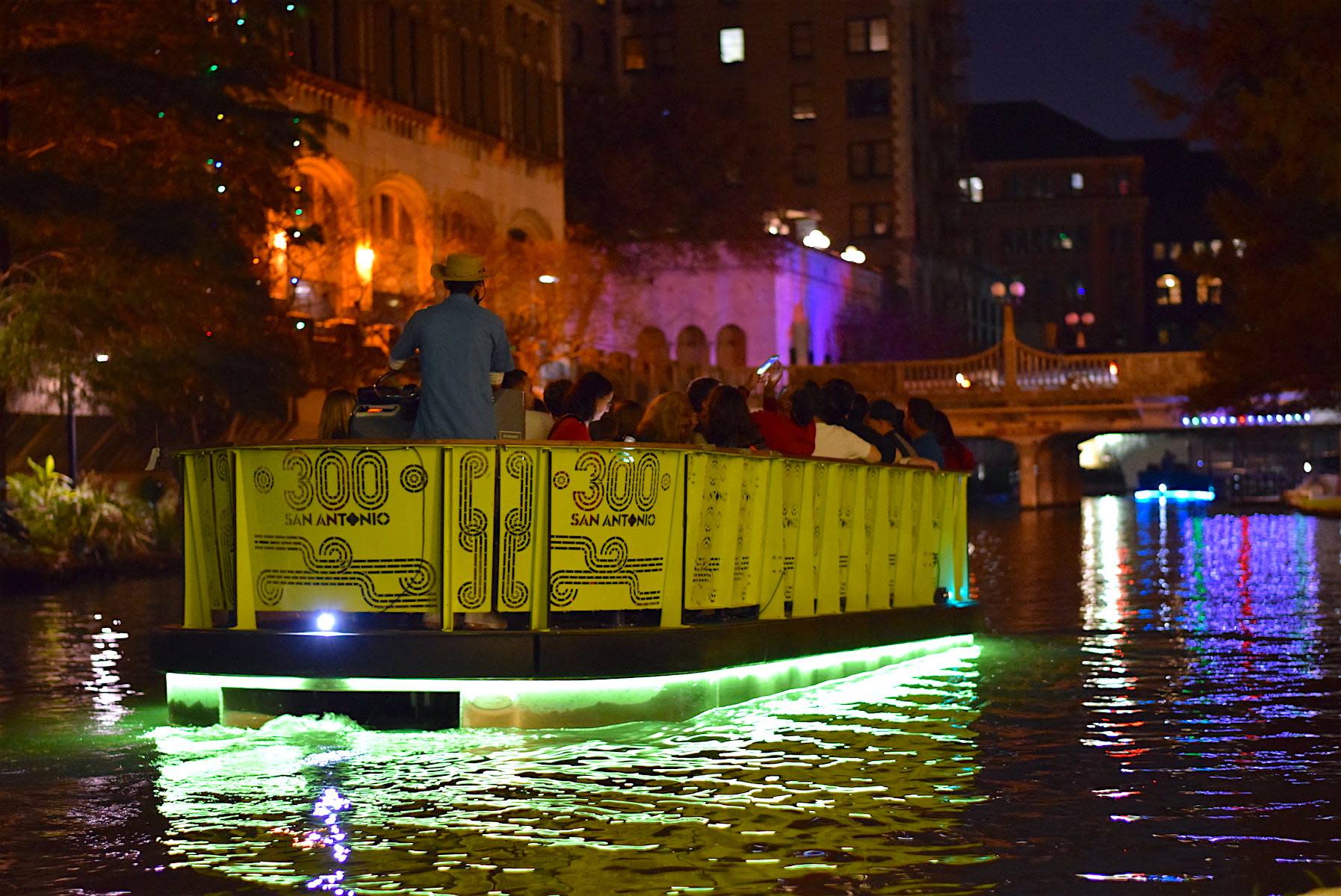 So there you have it, adventurers! Whether you're a history buff, an art lover, or just someone in search of a good time, San Antonio has the perfect tour waiting for you. Pack your bags, put on your explorer hat, and get ready to create memories that'll last a lifetime. Welcome to San Antonio!