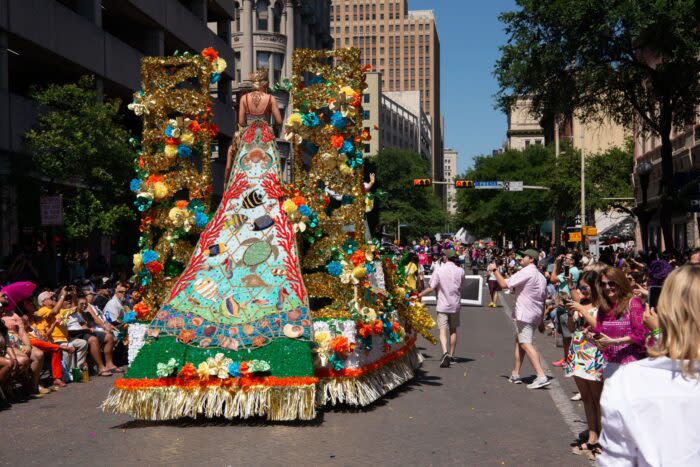 Fiesta San Antonio is a vibrant tradition that celebrates the history and culture of San Antonio, Texas. This annual April event is a blend of history, culture, music, food, and plenty of pageantry and fun.
If you are looking for a unique way to immerse yourself in the culture of San Antonio, then Fiesta is an exciting way to do so. There is no shortage of fun this year, and this is your guide to making the most out of Fiesta San Antonio.
Fiesta San Antonio is Filled with Unique Traditions and Customs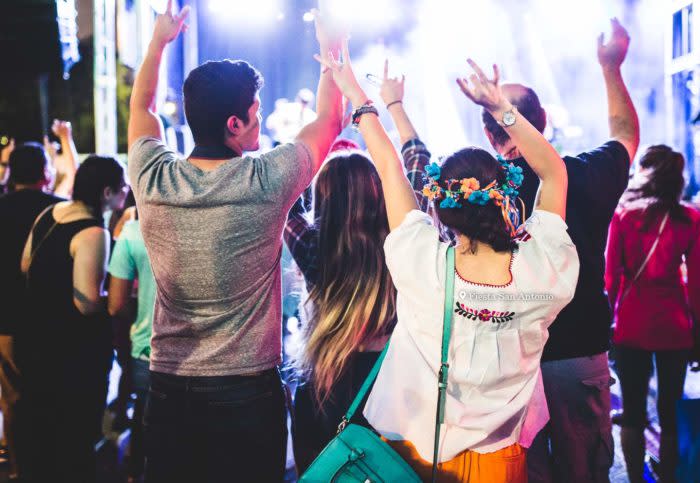 There are plenty of time-honored traditions to experience at Fiesta San Antonio. One of the most recognizable traditions of Fiesta is the colorful decorations that adorn the city during the celebration. San Antonio's buildings, streets, and even cars are covered in brightly colored paper flowers, streamers, and lights.
Another unique custom is the coronation of the official Fiesta Royalty members. These 9 individuals are supported by his or her respective community organization.  Fiesta San Antonio royalty titles include the following:
Queen of the Order of the Alamo
King Antonio C supported by the Texas Cavaliers
Rey Feo supported by the Rey Feo Scholarship Foundation,
Miss Fiesta San Antonio supported by the San Antonio Commission
La Reina de la Feria de las Flores
Fiesta Teen Queen supported by the Woman's Club of San Antonio
Charro Queen supported by the Asociacion de Charros de San Antonio
Queen of Soul
Miss San Antonio
"Show Me Your Shoes"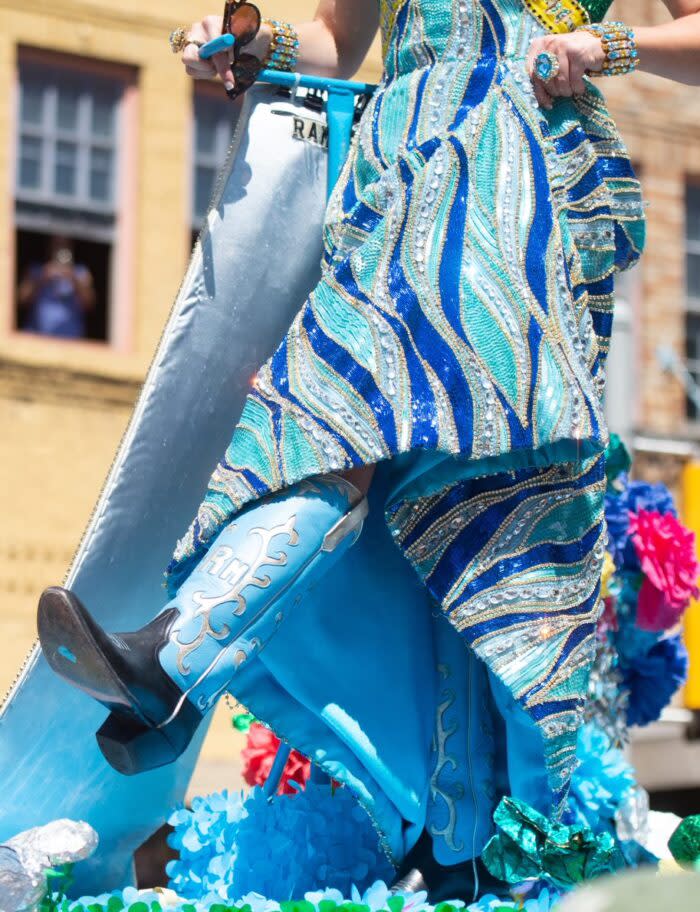 If you attend the Battle of Flowers parade, be on the lookout for royalty's shoes! This tradition began as Fiesta Royalty showing off their comfy shoes throughout the Battle of Flowers parade. Today, the selection in shoes has become elaborate, customized footwear that has everyone in the crowd calling out, "Show me your shoes!"
Fiesta Medals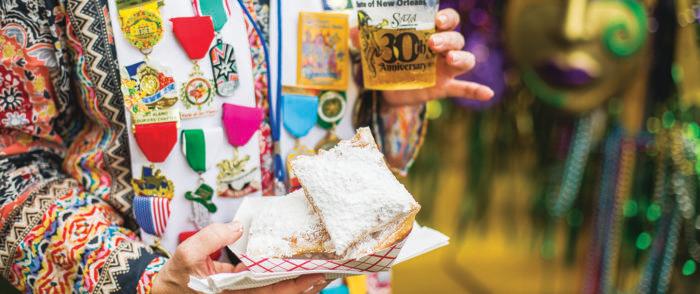 Another long-standing tradition? Fiesta medals! You'll see Fiesta attendees donning as many Fiesta medals as their sashes, jackets, and shirts can handle. Many joke that you'll see people wearing their weight in medals – fastened to sashes, jackets, hats and more. Local businesses and organizations release new medal designs each year enticing collectors to grow their collections with the latest designs. Start your own Fiesta medal collection - or add to it - at various events throughout the 11-day celebration!
There Are Several Fiesta Events and Experiences To Be a Part Of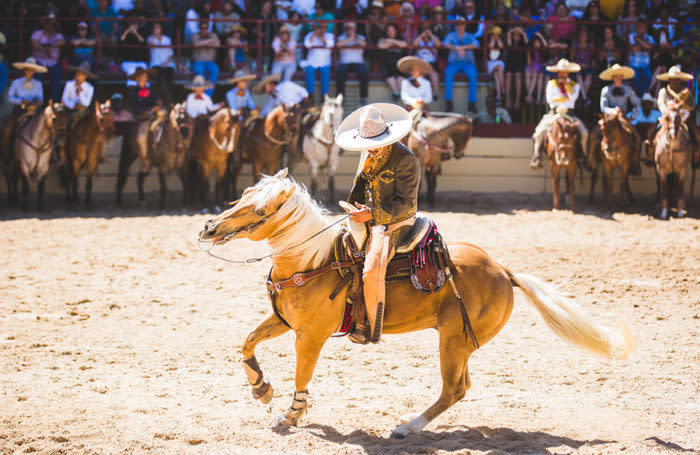 Fiesta San Antonio is not just a single event but a vast collection of events and experiences throughout the city. Of course, one of the must-see experiences is the many parades that will occur, including the Texas Cavaliers River Parade, the Battle of Flowers Parade, and the Fiesta Flambeau Parade.
Other exciting events happening during Fiesta San Antonio include:
Annual Fiesta Exhibit: A World of Inspiration
Time: April 20th – October 1st, 10:00 am to 5:00 pm Where: The Witte Museum 3801 Broadway 
This exhibit will highlight the international story of Fiesta, from Order of the Alamo robes and trains from the Witte collection, on loan from local San Antonio families. You will be inspired by these spectacular and sparkling gowns, which will span different eras and represents designs from many different countries.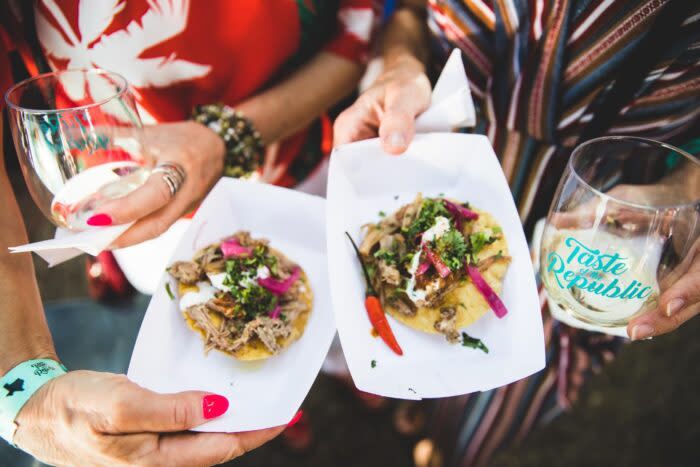 Time: April 20th, 6:00 pm to 10:00 pm Where: Alamo Plaza 300 Alamo Plaza 
Taste of the Republic is the VIP culinary event of Fiesta Fiesta! Enjoy food from 12 Chefs who represent 6 culinary regions of Texas. There will be sample cocktails representing the Texas spirit and wine pairings at each chef station. This is expected to be a sold-out event and there are no tickets at the door so plan early!
Time: April 21st, 5:00 pm to 11:00 pm Where: St. Mary's University Campus 1 Camino Santa Maria, San Antonio, TX 78228
Another exciting food event is the Fiesta Oyster Bake, which will support St. Mary's University and help raise money for university programs and student scholarships. This volunteer-led event will include 40-plus bands and entertainers and approximately 100,000 oysters that will be enjoyed baked, raw, and fried. There will also be chicken on a stick with jalapeños, so come to this mouthwatering event.
Be sure to check out the Fiesta San Antonio website to view all the events that are set to happen during this exciting celebration.
Time: 12:00 pm to 6:00 pm Where: San Antonio Charro Assoc. 6126 Padre Dr. San Antonio, TX 78214
Come discover what a true Charreada is, Mexico's sport that finds itself very similar to rodeos. In addition to the charreada, catch live music, dances, food, and more fun for the entire family!
San Antonio is a Great Travel Destination for Unique Cultural Celebrations
San Antonio is a city that prides itself on its unique blend of cultures and traditions and embodies diversity in many events and experiences.  If you are looking for a unique travel destination that offers Texan hospitality with a variety of cultural backgrounds, then start planning your trip to San Antonio.