San Antonio welcomes around  34 million visitors  a year. And with good reason. There are so many things to do in this vibrant and buzzing city, many tourists are hard-pressed to find enough time to visit everything on their must-see list before heading home.  That being said, your time here does not have to be all go! go! go! In fact, you will find many quiet, stress-free spots and relaxing retreats in and around the city, all of which are ideal for unwinding and recharging your batteries. 
Where should you head for some rest and relaxation in San Antonio? We have you covered! 
Enjoy a Stress-Free Day at a San Antonio Resort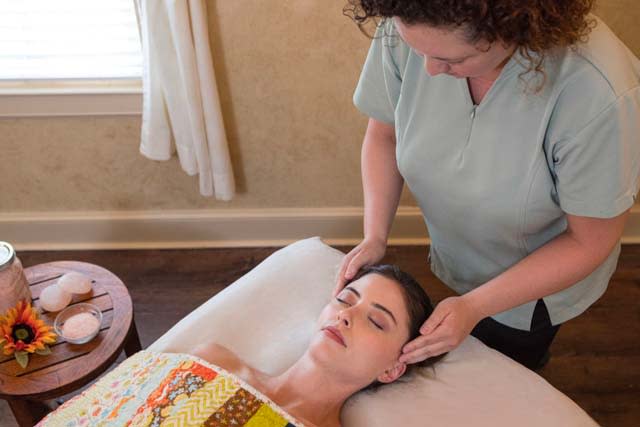 If you are looking for relaxing places to stay, look no further than this selection of stress-free spas and resorts in San Antonio to treat yourself.  
For those of you who choose to stay at the Hyatt Regency Hill Country Resort & Spa, you will have the luxury of unwinding at Windflower Spa. Set in 300 acres of wildflowers and meadows, the spa offers an ideal retreat for getting a relaxing massage in an atmosphere that makes you feel right at home.  
La Cantera Resort & Spa boasts 496 rooms with five sparkling pools, two golf courses, and nine incredible dining options as well as a world-class spa for the utmost comfort. Or you might prefer to find your balance at Lantana Spa within the JW Marriott San Antonio Hill Country Resort & Spa. Here, you can indulge in the various treatments and services as well as take a dip in the private pool and hot tub.  
Explore the San Antonio River Walk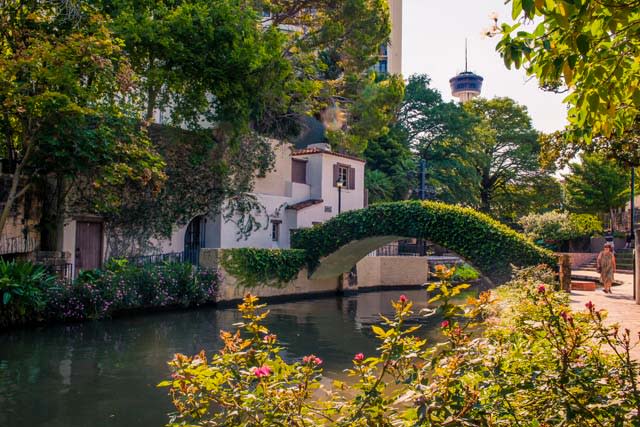 Taking a stroll along the river is a must for anyone who comes to visit San Antonio. But even more so if you are looking for somewhere to unwind and go at your own pace. 
The San Antonio River Walk comprises a network of lush landscapes, quaint stone bridges, and cypress-lined paved paths that wind through the city. The walkway offers both locals and visitors a chance to bask in the beautiful natural scenery and soak up the city views. And, although the San Antonio River symbolizes the heart and soul of the city, it's easy to find peace and quiet as you explore.  
The section of the River Walk called The Museum Reach is an especially tranquil spot to take things down a notch. This 1.33-mile extension features a range of visual and audiovisual works of art, native plants, and pedestrian paths that are great for running, walking, or cycling and letting your mind wander. Or, if you want to change up your view, hail one of the river taxis and enjoy taking in the sights from a whole different perspective.  
Free Community Yoga at Mission San José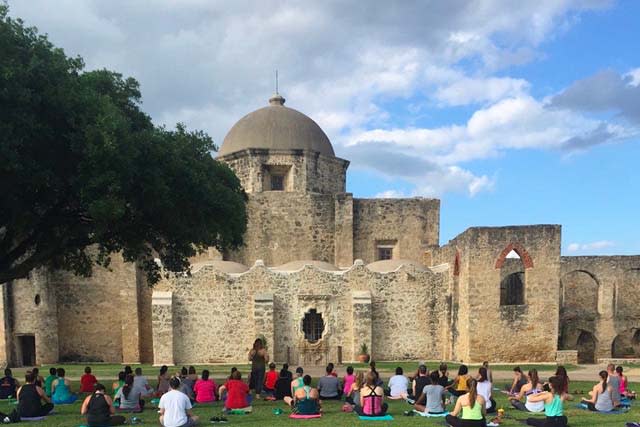 If you're looking for a more active form of relaxation in San Antonio, you should check out  free community yoga at Mission San José.   
Visitors and locals alike are welcome to enjoy a morning of calming yoga at 10 a.m. every 1st, 2nd, and 3rd Saturday at Mission San José. Class meets beneath the big Live Oak tree right outside of the Mission San José church. 
Stroll Through Brackenridge Park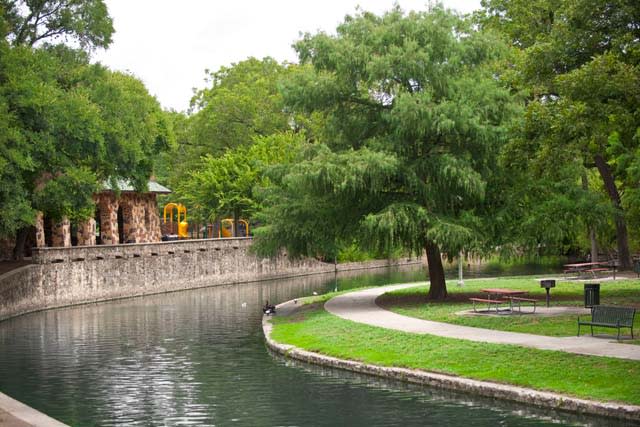 Relaxing places to visit in San Antonio do not get much better than Brackenridge Park. That said, it is so large, there is no need to stress about visiting the entire park if you are only in town for a few nights. Instead, you may want to aim for a walk around the 38-acre San Antonio Botanical Garden or a quick visit to the unique 11-acre Texas Native Trail.  
Depending on your interests, you may want to take in a garden lecture or go on a bird-watching walk in the park while you are there. Or you can always explore the park's natural beauty for yourself on a self-guided tour.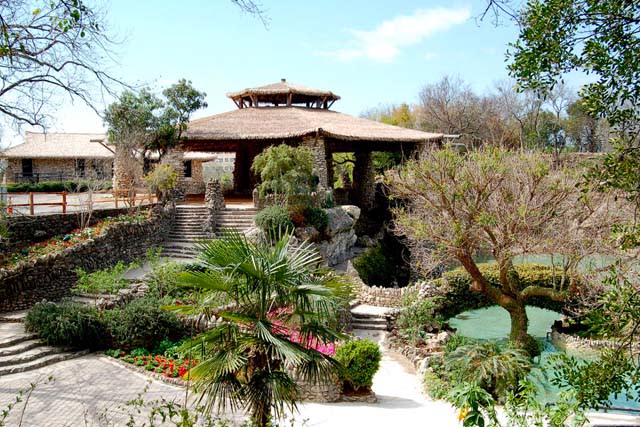 Many visitors name the Japanese Tea Garden as one of the city's most serene spots. Often called San Antonio's best-kept secret, the garden offers the ideal place to disconnect from a busy day and escape from the hustle and bustle of the city. Plus, the Japanese pagoda, waterfall, stone paths, and koi ponds all add to the faraway-land feel that envelopes you as soon as you step foot into the garden.  
Explore Exhibitions at the McNay Art Museum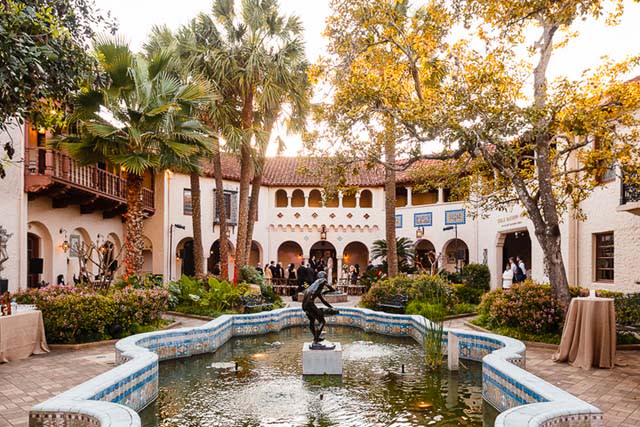 Enlighten your senses, escape the heat, and inject some culture into your life by exploring the first museum of modern art to be opened in Texas. 
The McNay Art Museum is a light and airy space that offers more of that relaxing vibe you are in search of than your average museum. Built by Marion Koogler McNay in the 1920s, this mansion-turned-museum boasts amazing grounds as well as one of the finest collections in the country.  
Here, you can expect to see works by artists such as Pablo Picasso, Jackson Pollock, Vincent Van Gogh, Georgia O'Keeffe, and Paul Gauguin. And, while the museum welcomes more than 150,000 visitors each year, the place is spacious enough for you to feel as though you have it all to yourself.   
Indulge in Some Retail Therapy at La Villita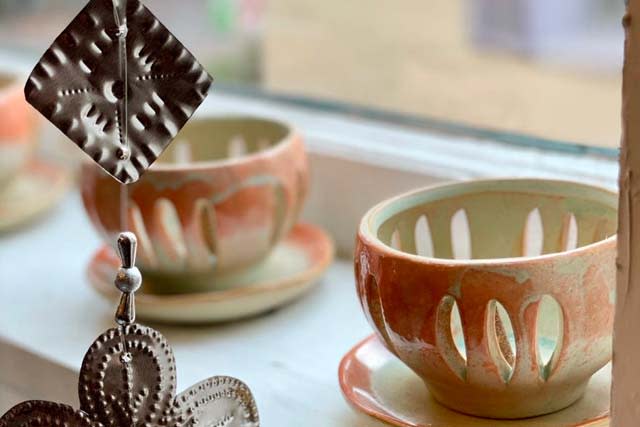 If nothing relaxes you more than a little retail therapy, make sure to pay a visit to La Villita. Sitting pretty on the south bank of the River Walk, La Villita - which means "little village" - is the place to head for boutique-style shopping and artisanal treasures. 
Even if you do not end up buying anything, the village is full of history and charm, appearing on the US government's National Register of Historic Places as a Historic District. While you wander the area's cute, cobbled streets, be sure to check out the historic markets on each building to learn more about the evolution of this special space.  
Take a class at Central Market Cooking School
Many people find cooking to be a great stress-reliever. If you are one of these people, why not hone your culinary skills with a cooking class at the Central Market Cooking School in San Antonio?  
The class fee includes the ingredients and equipment, so you do not have to worry about coming unprepared. All you need to do is decide which course you enjoy the most, book it, and show up! And, with so many different classes on offer, from mastering your souffle skills to learning how to prepare a full-on Tuscan feast, you are sure to find your perfect pairing!  
Visit San Antonio Missions National Historical Park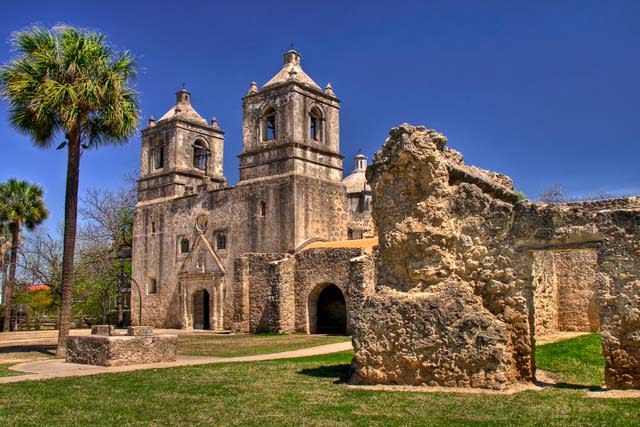 Escape from the buzz of downtown San Antonio and head out to the San Antonio Missions National Historical Park. 
With the ruins of the historic missions and the churches here, the park offers plenty of ways to relax and enjoy the surrounding natural landscape. Highlights in the area include a scenic trail ideal for birdwatching, hiking, and taking photographs, as well as the mill at Mission San José, the Espada acequia, and a 270-year-old irrigation system.  
Decompress from Stress in San Antonio
As this list shows, there are many different ways to decompress from stress in San Antonio. Although our city is lively and full of fun entertainment options, you will also have no end of opportunities to enjoy some much-needed R&R if you are searching for a more peaceful slice of San Antonio life!  
Want more information on what to see and do in San Antonio? Check out our Visitor's Guide!