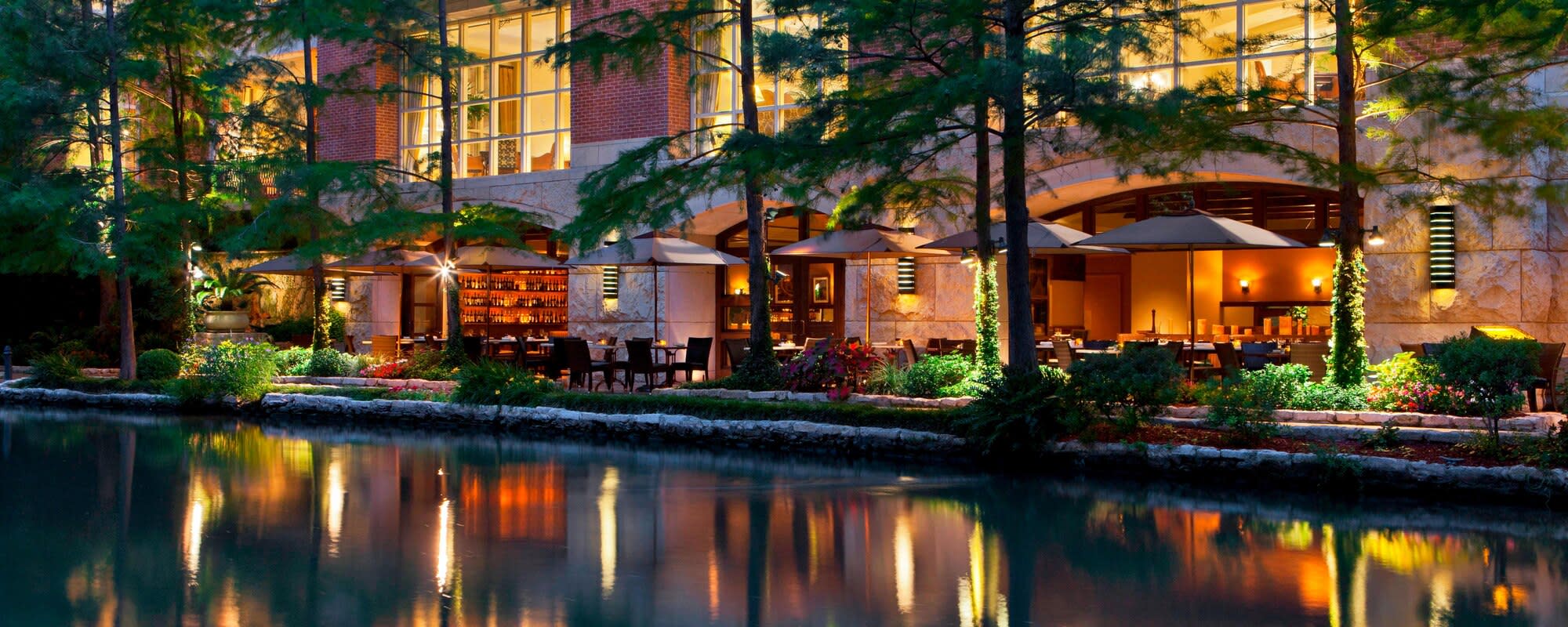 Zocca Cuisine D'Italia
San Antonio has become a culinary staple of the south, with its amazing restaurants to the many different cultural cuisines, such as Tex-Mex or barbeque. The Alamo City is a haven for food lovers, no matter what dish you might be looking for.
Aside from the many different dining options throughout this vibrant city, the flavor of San Antonio begins right where you rest your head. San Antonio has a host of hotel restaurants and bars providing a gastronomic journey as diverse as the city.
From traditional Texan fare to the flavors and spices of Latin America, these are some of the best hotel restaurants San Antonio has to offer:
Supper at Hotel Emma
Supper, an American eatery at Hotel Emma, is designed to give guests a taste of good-hearted South Texas hospitality through the culinary delights of Chef John Brand. The restaurant sits on the banks of the River Walk and offers a wide selection of breakfast, lunch, and dinner choices with a part café and part farm table experience.
Rebelle at The St. Anthony Hotel
Chefs Stefan Bowers and Andrew Goodman offer high-end seafood with unique cocktails with Rebelle at the St. Anthony Hotel. Located on the River Walk and close to the Tobin Center for the Performing Arts, Rebelle is a fantastic place to catch a show and enjoy dinner and drinks after.
The Colonial Room at The Historic Menger Hotel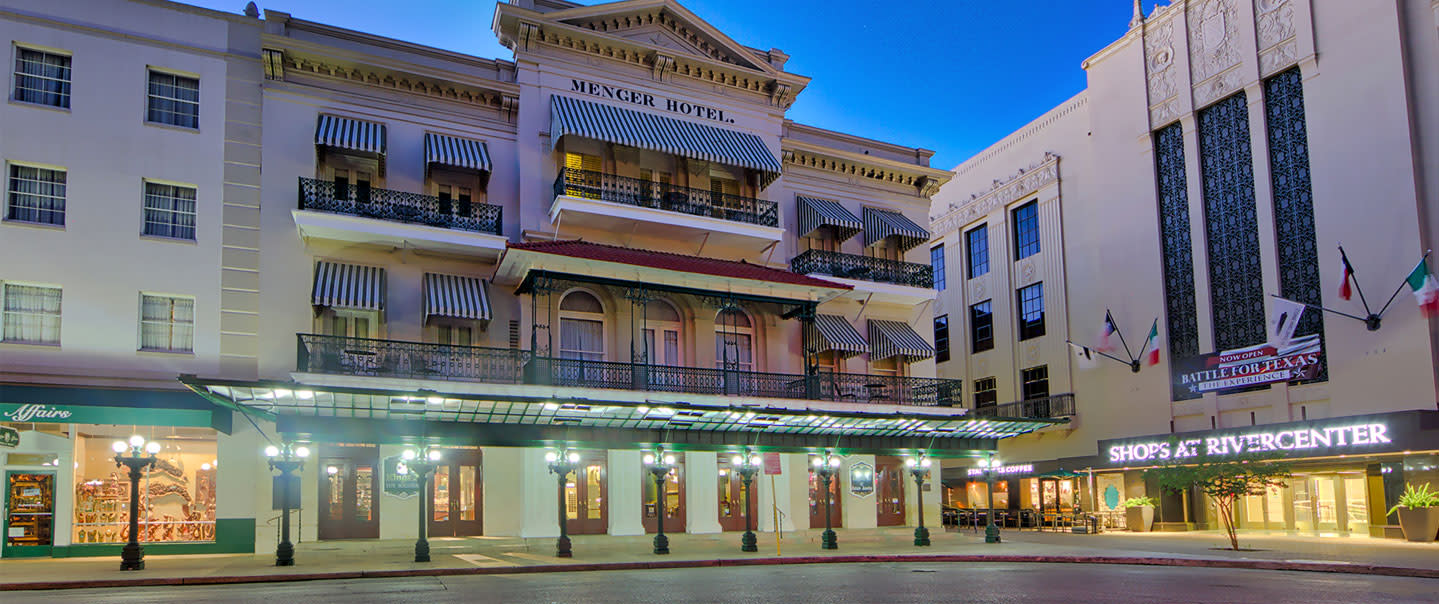 The Colonial Room offers a unique taste of elegance and the Victorian past at The Historic Menger Hotel. History is found in the very walls of this unique dining experience because the Menger Hotel is the oldest continuously operating hotel west of the Mississippi. At The Colonial Room, each dish pays homage to the past, from Cast Iron Ribeye Steak to Santa Anna's Fajita Omelet. Enjoy this historic restaurant's many dining options while listening to ragtime and early jazz in the background.
Dorrego's at Hotel Valencia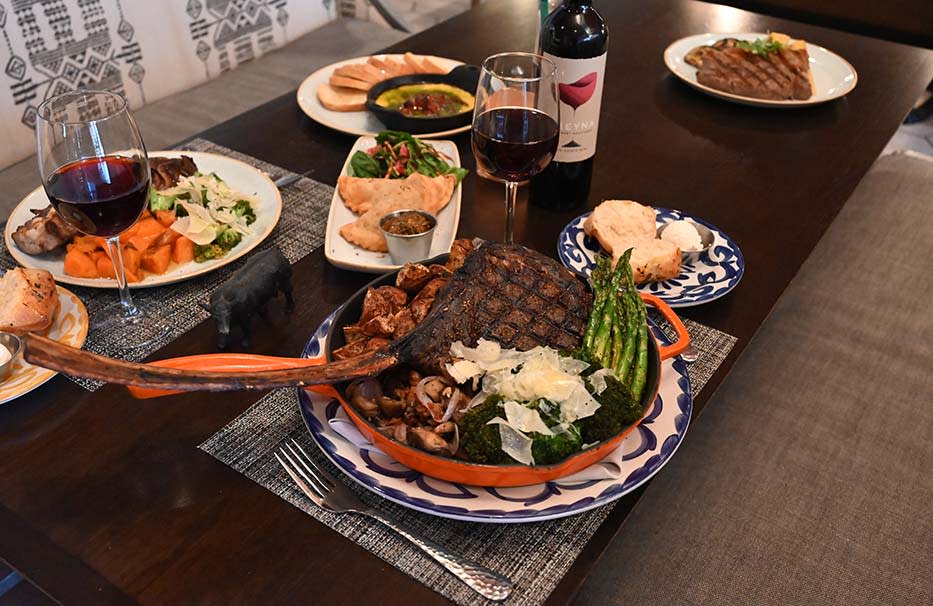 Executive chef Anthony Mesa brings the flavors of Argentina to Dorrego's at The Hotel Valencia River Walk. With distinct culinary dishes inspired by the regions of Spain, France, Italy, and other cultures, imbued with the flavors of Argentina, you will find an abundance of unforgettable dishes. Try the made-to-order-Paella station or experience another unique Argentinian dish.
Ambler at Hotel Contessa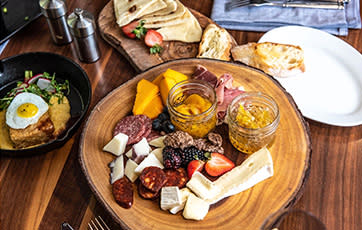 Enjoy a culinary tribute to Texas on The River Walk at Ambler at Hotel Contessa. Located in downtown San Antonio, Ambler offers gifted chefs who have created culinary odes to the Lone Star State through fine dining. From breakfast tacos to tender and juicy Texas Brisket, you will enjoy what makes San Antonio, Texas, a culinary powerhouse.
Zocca Cuisine D'Italia at The Westin Riverwalk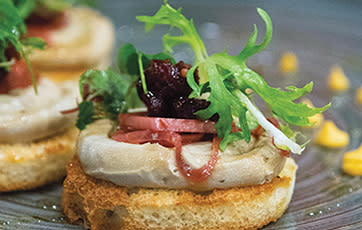 For authentic Italian dishes, look no further than Zocca Cuisine D'Italia at the Westin Riverwalk. Consistently named one of TripAdvisor's "Best Italian Restaurants in San Antonio," Zocca's menu is full of fresh ingredients that change with the season and evoke the warm, relaxed hospitality of Italy.
Antlers Lodge at Hyatt Hill Country Resort & Spa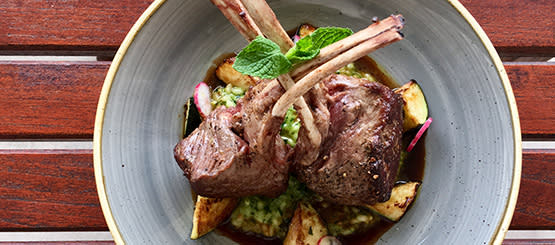 Located in the Hyatt Hill Country Resort & Spa, Antlers Lodge offers an innovative twist on traditional Texas fare with incredible farm-to-table, locally-harvested ingredients. Be sure to check out the reason for its namesake, a striking chandelier constructed out of 500 sets of naturally-shed antlers!
Fairmount Rooftop Oyster Bar at The Fairmount Hotel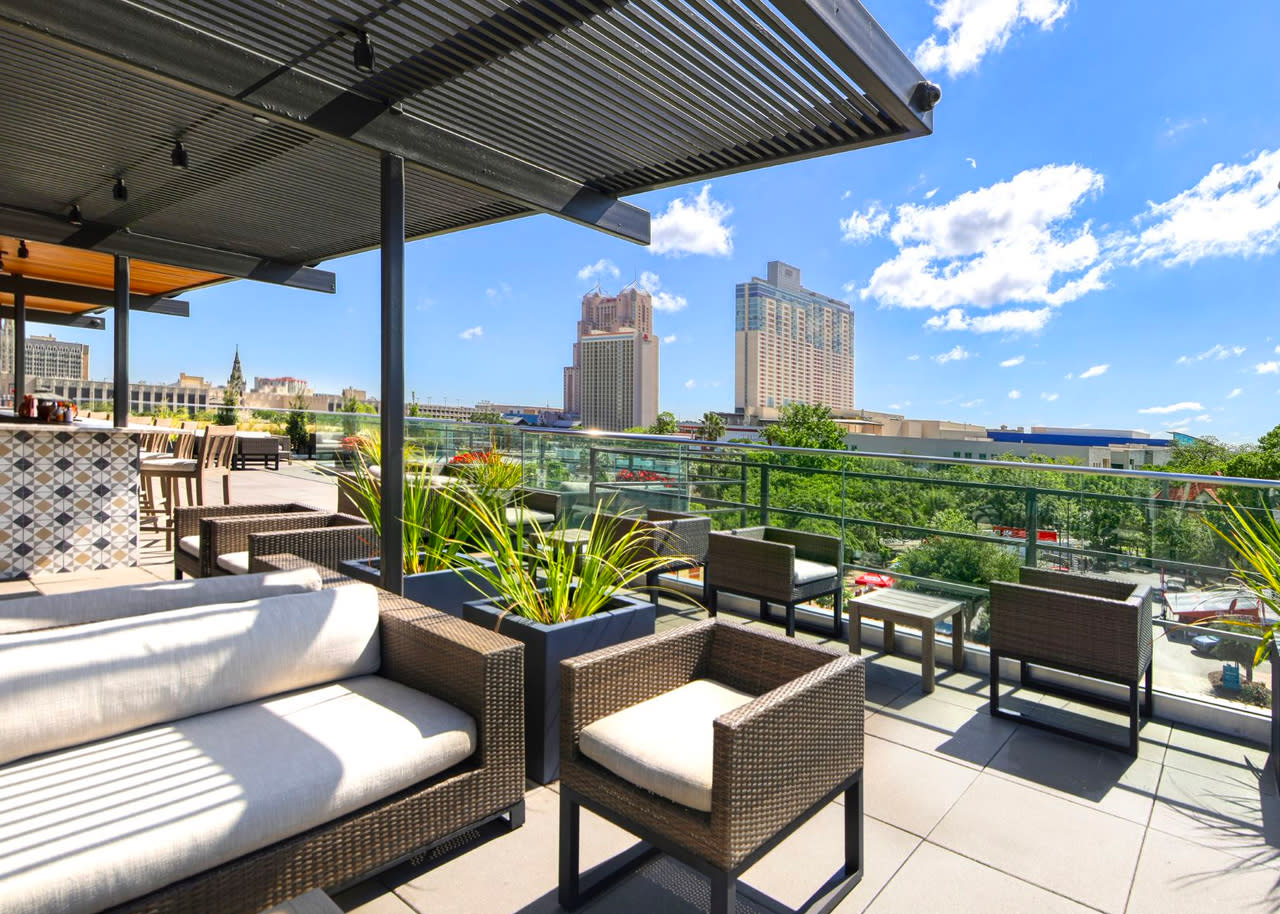 With a fantastic view of beautiful downtown San Antonio, at the Fairmount Rooftop Oyster Bar at the Fairmount Hotel, you can enjoy East Coast oysters while you lounge above the city and take in San Antonio's sunshine and great views.
Sip And Savor at San Antonio's Top Hotel Bars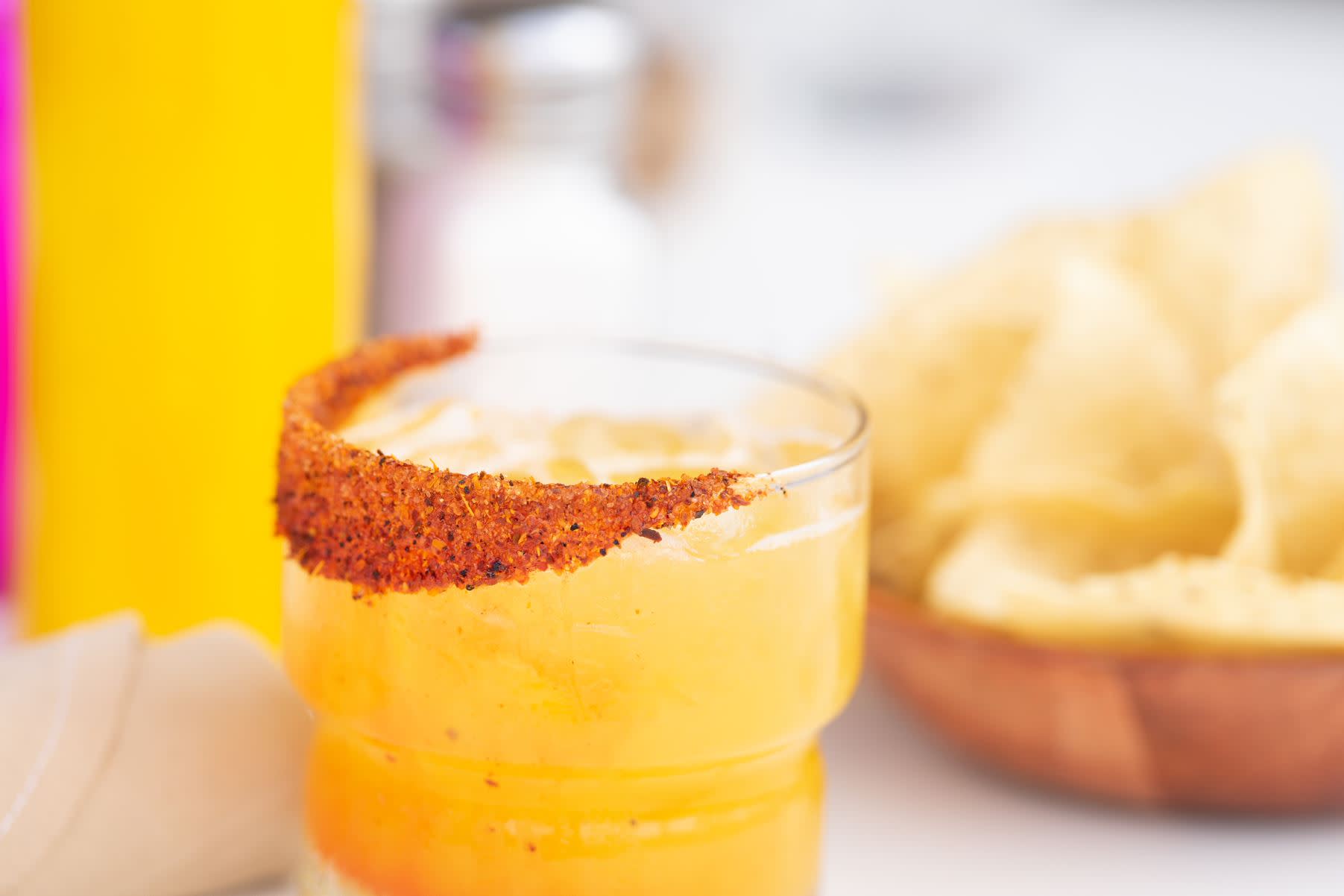 If you want to grab drinks after a night of exploring San Antonio, you do not have to stray far from your hotel to do it. San Antonio's hotel bars also offer more than great drinking spots; they also provide plenty of unique ambiance, history, and a wide selection of beers, cocktails, and other brews.
Here are some of the hotel bars you should check out:
Sternewirth at Hotel Emma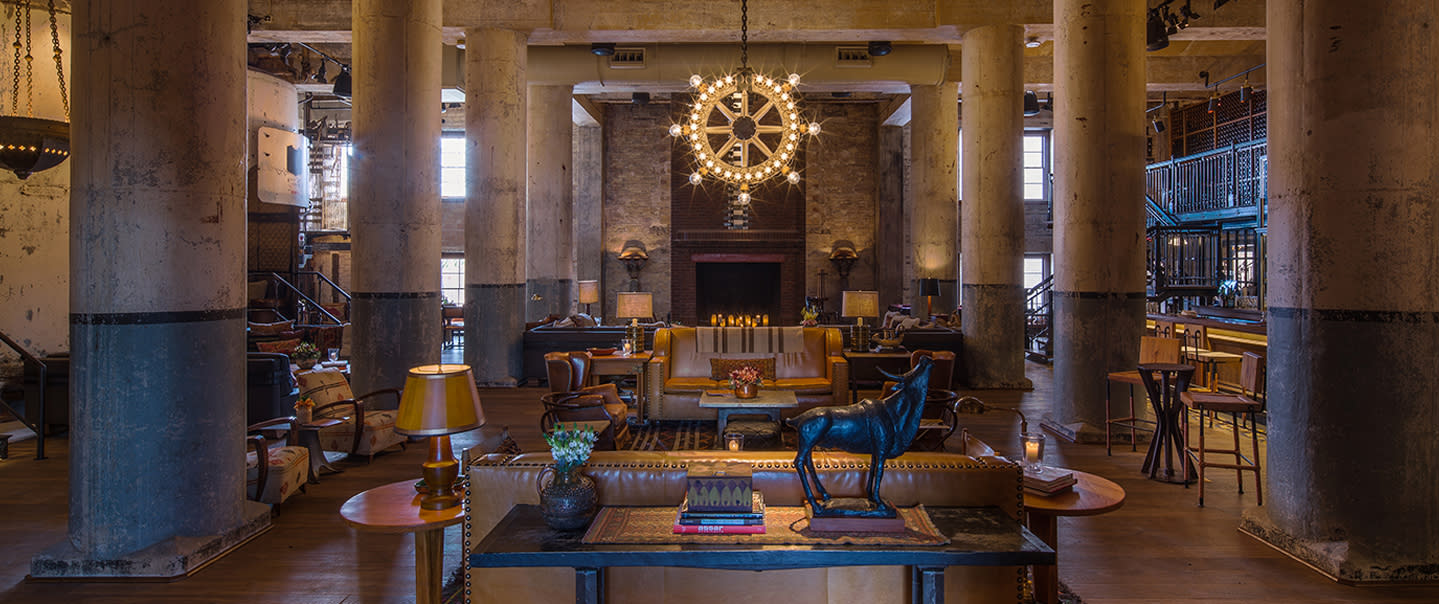 A luxe tavern and club room,
Sternewirth is located at the Hotel Emma and offers a dramatic flair for your night out or in if you choose to stay at this luxurious hotel. With 25-foot vaulted ceilings and intimate seating arrangements, you will closely enjoy an extensive wine list and their beers on tap menu. If you are feeling peckish, Sternewirth also offers plenty of small plates to go with your drinks.
The St. Anthony Club at The St. Anthony Hotel
Relax at the St. Anthony Club located at the St. Anthony Hotel,  a Luxury Collection hotel on the River Walk. With a casual dress code and impressive décor, The St. Anthony Club was once member-only but is now open to the owner. You will still taste that bygone era with live jazz, a quiet, laid-back atmosphere, and plenty of classic drink options.
Q Bar at Hyatt Regency San Antonio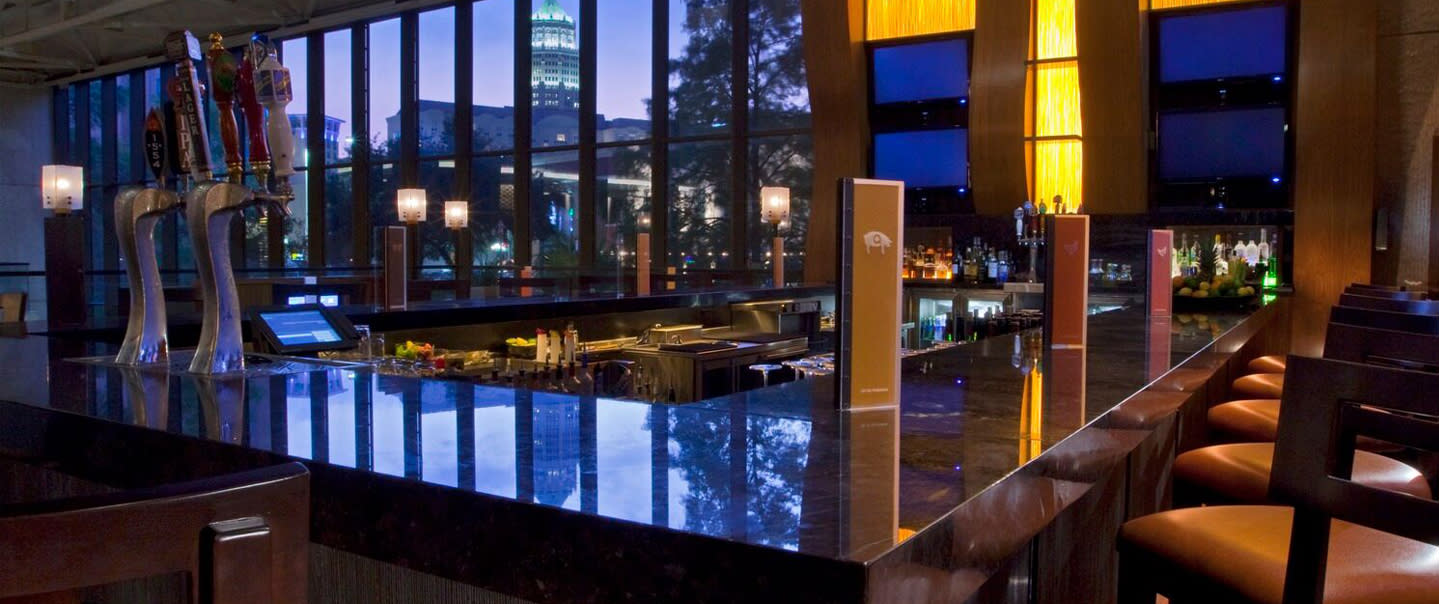 Pull up a seat at their 55-foot-long granite bar and enjoy an evening drink at Q Bar located at Hyatt Regency San Antonio. With craft cocktails and drinks, signature dishes, more than a dozen beers from across the country, and flat screens all around, Q Bar is the perfect setting to wrap up a great San Antonio day.
Stay in the Alamo City and Discover The Culinary Capital of Texas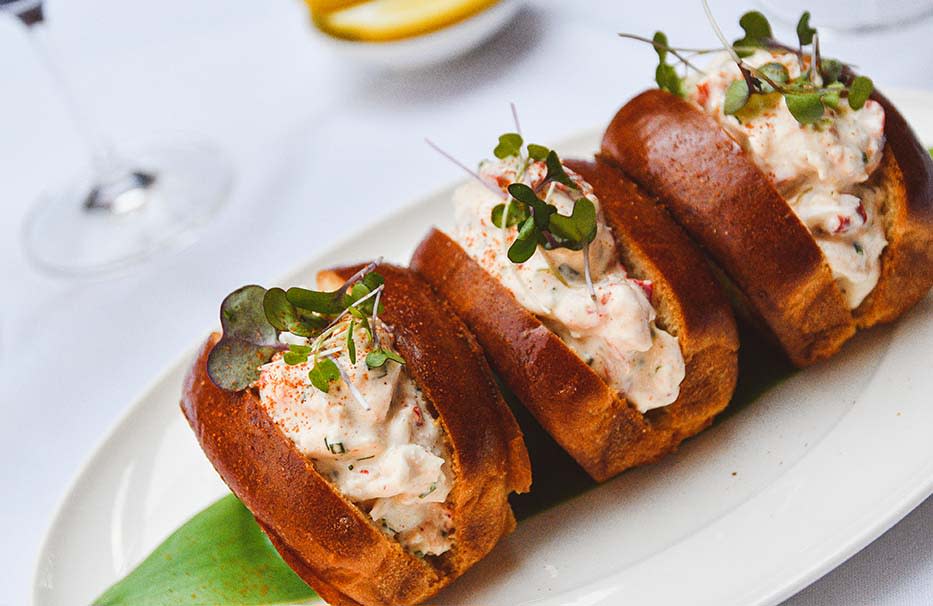 Brenner's on the River Walk
These San Antonio hotel restaurants and bars are just a small sampling of the diverse and unique dining options in The Alamo City. Staying at one of these hotels, or some of the other fantastic San Antonio accommodations will put you right in front of the vibrancy and culture of San Antonio. Start planning your trip today, and get ready to explore the culinary capital of Texas.