Each February, San Antonio celebrates and honors it's Black heritage in honor of Black History Month. This is a time to recognize the contributions of Black Americans to our city and nation, beginning with the Civil Rights Movement to modern achievements.
San Antonio loves to celebrate our Black Heritage year-round, but this month especially we have some great sites to check out - from art exhibitions to film screenings to tours and more, there are plenty of opportunities for people to learn about Black history and culture in the Alamo City.
Here are some great ways to celebrate Black History in San Antonio:
Events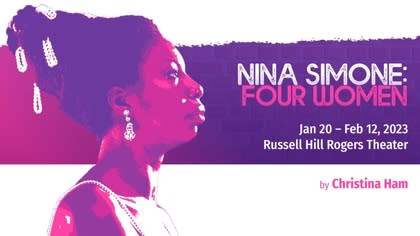 Nina Simone: Four Women When: January 20 - February 12 Where: The Public Theater of San Antonio 800 West Ashby San Antonio, TX 78212
Set the day after the bombing of the 16th Street Baptist Church in Birmingham, Alabama, Nina Simone: Four Women is a theatrical piece that invites you on the journey of four women feeling self-hatred due to the different colors of their skin as they navigate through healing and transformation using music by Nina Simone to tell their stories.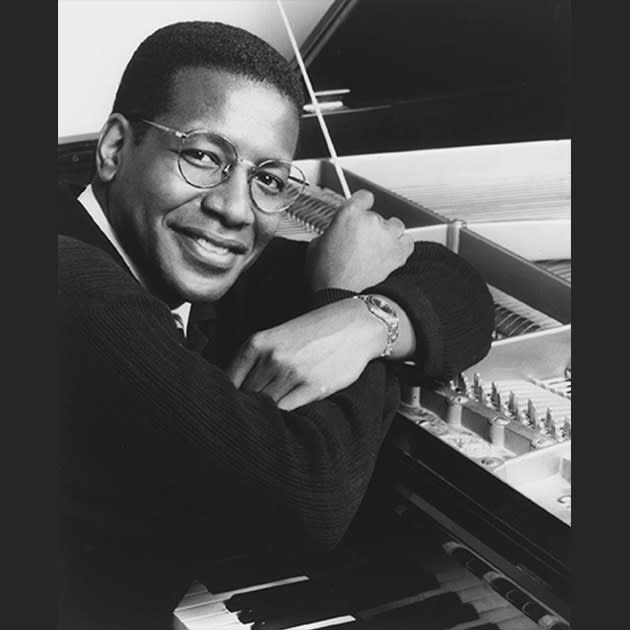 Charles Floyd Conducts "A Celebration of MLK For DreamWeek" When: January 27th, 7:30 p.m. – 9:30 p.m. Where: First Baptist Church of San Antonio 515 McCullough Ave San Antonio, TX 78215
Get a head start on your Black History Month with "A Celebration of MLK for DreamWeek," conducted by Charles Floyd, featuring Bass-Baritone Timothy Jones. Joined by the Philharmonic, this is a DreamWeek homage to the life and legacy of Dr. Martin Luther King.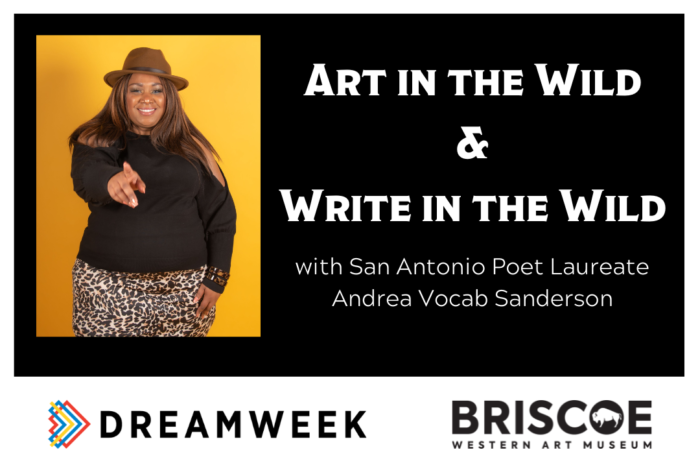 DreamWeek: Art in the Wild & Write in the Wild When: January 29th, 1:00 pm – 4:00 pm Where: Briscoe Western Art Museum 210 W. Market Street. San Antonio, TX 78205
Join San Antonio Poet Laureate Andrea Vocab Sanderson in the McNutt Sculpture Garden for Art in the Wild & Write in the Wild, where she will guide audiences to commune with nature. You will work with clay sculpting, watercolor painting, or sketch drawing. Afterward, guests will enjoy an exhibit featuring Thomas D. Mangelsen: A Life in the Wild.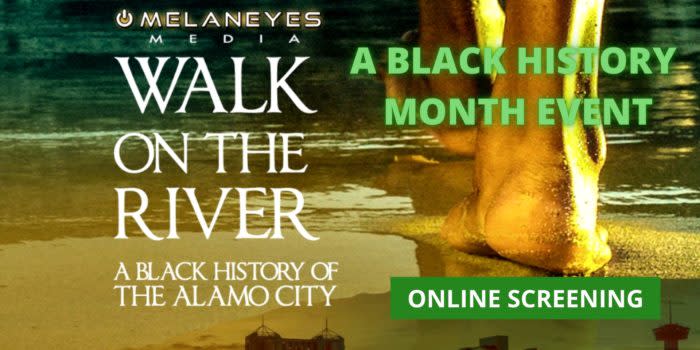 Walk on the River: A Black History of the Alamo City When: February 9th, 7:00 pm – 8:30 pm Where: Virtual Event
Experience Walk in the River: A Black History of the Alamo City, wherever you want! This virtual screening will showcase the Walk on the River documentary that centers on the Black Experience in San Antonio. Themes include religion, education, politics, social organizations, and of course, the community experience.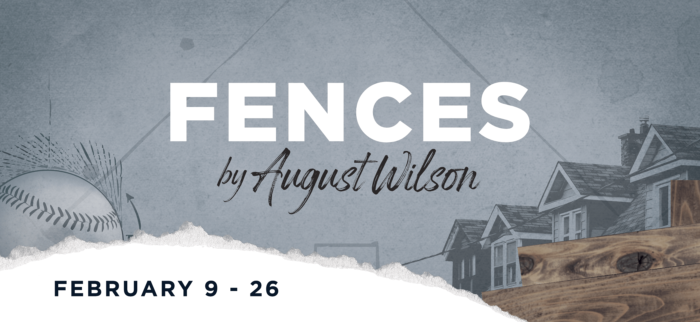 Fences at The Little Carver When: February 9-26 Where: Carver Community Cultural Center
Come see Fences, the story of Troy Maxson, a former star of the Negro baseball leagues who now works as a garbage man in 1957 Pittsburgh. Finding himself excluded as a Black man from the major leagues during his prime, Troy's bitterness takes its toll on his relationships with his wife and his son, who now wants his own chance to play ball.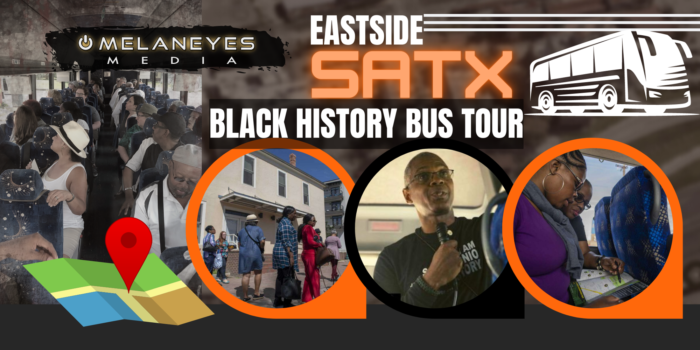 San Antonio Black History Bus Tour – Eastside When: February 18th. 10:00 am – 3:00 pm Where: Carver Branch Library 3350 E Commerce St. San Antonio, 78220
Experience some of San Antonio's historical African American landmarks and locations like never before with the San Antonio Black History Bus Tour – Eastside. Enjoy historic sites such as the Carver Community Cultural Center, Ellis Alley, Phyllis Wheatley High School, the Ella Austin Orphanage, and more. Attendees should arrive 30 minutes before the scheduled time as the bus will leave right at the destinated time.

Black Restaurant Week San Antonio When: February 26 - March 6 Where: Participating restaurants all over San Antonio
Celebrating its 5th year anniversary, Black Restaurant Week San Antonio is an 8-day celebration that shines the spotlight on Black-owned restaurants, food trucks, and culinary professionals all over the Alamo City. Enjoy great food and wine tasting and enjoy the Tastiest Week in San Antonio! From Jamaican, Nigerian, Soul Food, BBQ, burgers, and more - there's a restaurant that has just what you're looking for!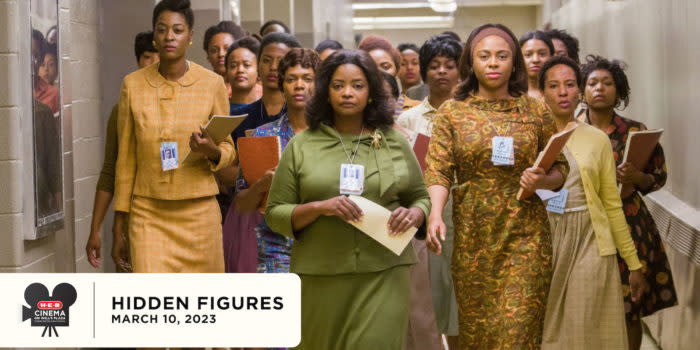 Cinema on Will's Plaza Showing Hidden Figures When: March 10th, 7:30 pm – 9:30 pm Where: Tobin Center for the Performing Arts 100 Auditorium Circle San Antonio, TX 78205
Enjoy Black History beyond February with a showing of Hidden Figures at Cinema on Will's Plaza. This star-studded cast headlines a film portraying the hidden figures in NASA – all African American female mathematicians that helped put John Glenn into orbit, a truly momentous occasion in our nation's history. So, bring your blankets, and chairs, and watch the film on the 32-foot LED video wall.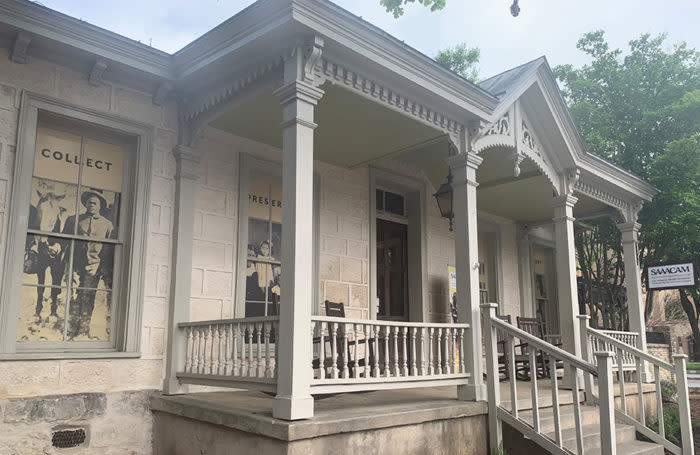 San Antonio African American Community Archive Museum Exterior
San Antonio African-American Community Archive & Museum (SAAACAM) Events
Though their wildly popular Black History River Cruise is sold out in February, SAAACAM still has great events to celebrate for Black History Month. SAAACAM teams up with IKEA Live Oak for the grand opening of the "Black Resistance at the Lunch Counter" exhibit on February 13th at 8:00 a.m. Visitors will be treated to complimentary breakfast at this event and though it is free, registration is required. Additionally, SAAACAM welcomes all to the Green Book Historical Marker unveiling on February 22nd from 2:00-4:00 p.m. Immerse yourself in history as you travel around San Antonio for the unveiling of the historic markers providing context to safe places for Negro Motorists during the Jim Crow era. This is also a free event, but registration is required.
Exhibits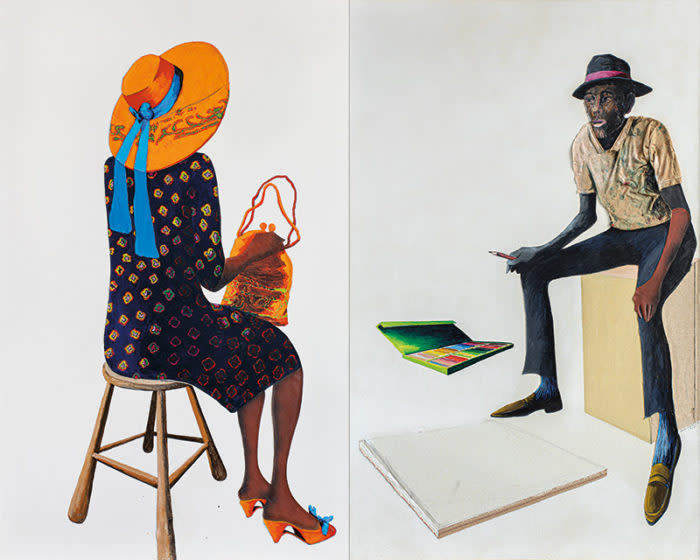 True Believers: Benny Andrews & Deborah Roberts When: Exhibit Closes February 5th Where: McNay Art Museum 6000 N New Braunfels Ave San Antonio, TX 78209
"True Believers: Benny Andrews & Deborah Roberts" gives visitors a historic and contemporary view of the Black experience in America through the work of two artists from different generations. View the works of two incredibly talented artists and see the similarities and differences in their experiences. Be sure to check this one out soon - this exhibit closes on February 5th!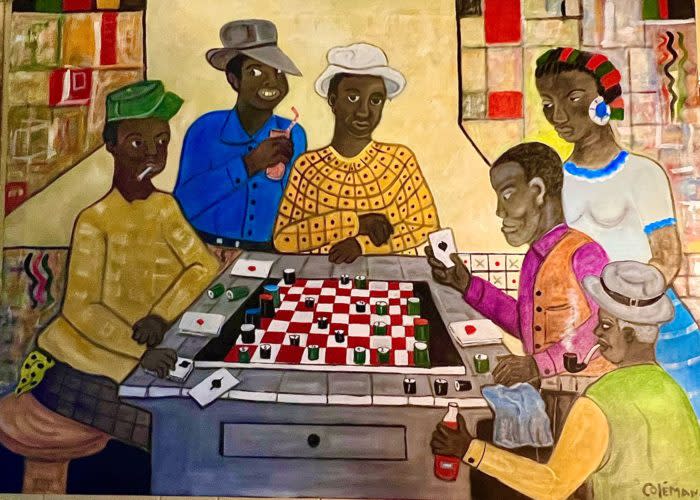 Between Yesterday and Tomorrow: Perspectives From Black Contemporary Artists of San Antonio When: January 19 - November 17, 2023 Where: Culture Commons 115 Plaza de Armas San Antonio, TX 78205
"Between Yesterday and Tomorrow: Perspectives from Black Contemporary Artists of San Antonio" is a fantastic opportunity to view the cultural and life experiences of local Black artists through their work. 18 artists bring unique perspectives on Black history and identity, family dynamics, social connections, personal human experience, spirituality and resilience and share their insights via drawing, painting, photography, mixed media, digital media, assemblage, sculpture, and quilting. 
Rotating Exhibits at the Carver Gallery When: All Year Long Where: The Carver Gallery 226 N Hackberry San Antonio, TX 78202
Did you know that the Carver Community Cultural Center is home to a brilliant art gallery in addition to a fantastic setting for live performances? the Carver Gallery can be found in the lobby of Jo Long Theatre at Carver Community Cultural Center and highlights local and regional artists whose works include pieces from paintings and photography to sculptures, graphics, and more. February brings works of art by artists Maverick Pascal, Timothy Lister and Alain Gakwaya, but the gallery rotates periodically, so there is always a new artist to discover.
Sites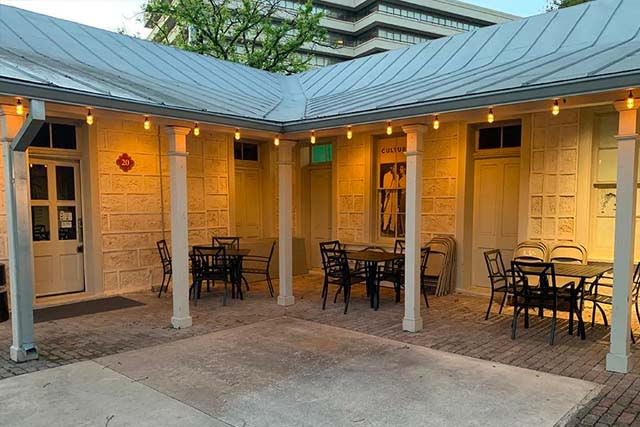 San Antonio African American Community Archive & Museum 218 S Presa St. San Antonio, TX 78205
Snuggled inside Historic La Villita Arts Village is the San Antonio African American Community Archive & Museum, affectionately referred to as SAAACAM ("Say-Cam"). SAAACAM is responsible for a tremendous amount of educational events promoting the city's Black Community. Attend a Black History River Cruise and float through the heart of downtown San Antonio on the River Walk while learning about the city's Black History. Or attend their Black History Film Series featuring free film screenings of some of the greatest movies that tell Black Stories. You can also visit their actual location which houses artifacts, timelines, and more!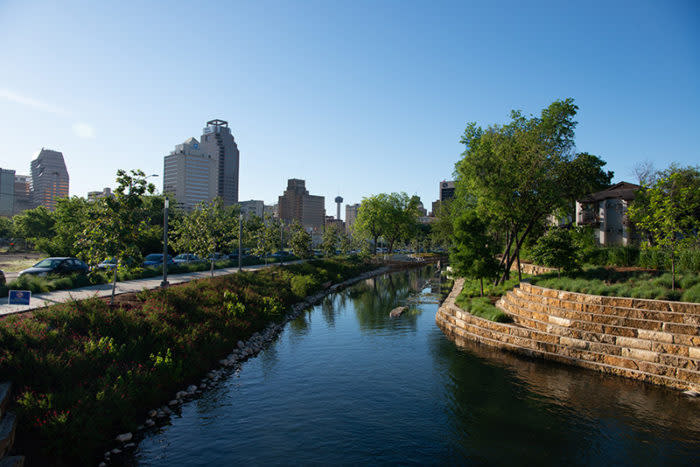 San Pedro Creek Culture Park 705 Camaron St San Antonio, TX 78207
Public art meets architectural design and historic preservation at San Pedro Creek Culture Park. Though a beauty on its own, take a visit to discover historic San Antonio and find hidden gems - like the St. James African Methodist Episcopal Church cornerstone dating back to 1875 that was discovered through an archeological dig of the area.
Embrace Black Heritage All Year Long in San Antonio
We honor our Black heritage in San Antonio, from observing our historical landmarks to embracing community endeavors. Embrace cultural events all year long with cultural events and activities that give insight into our shared past and offer hope for our future.