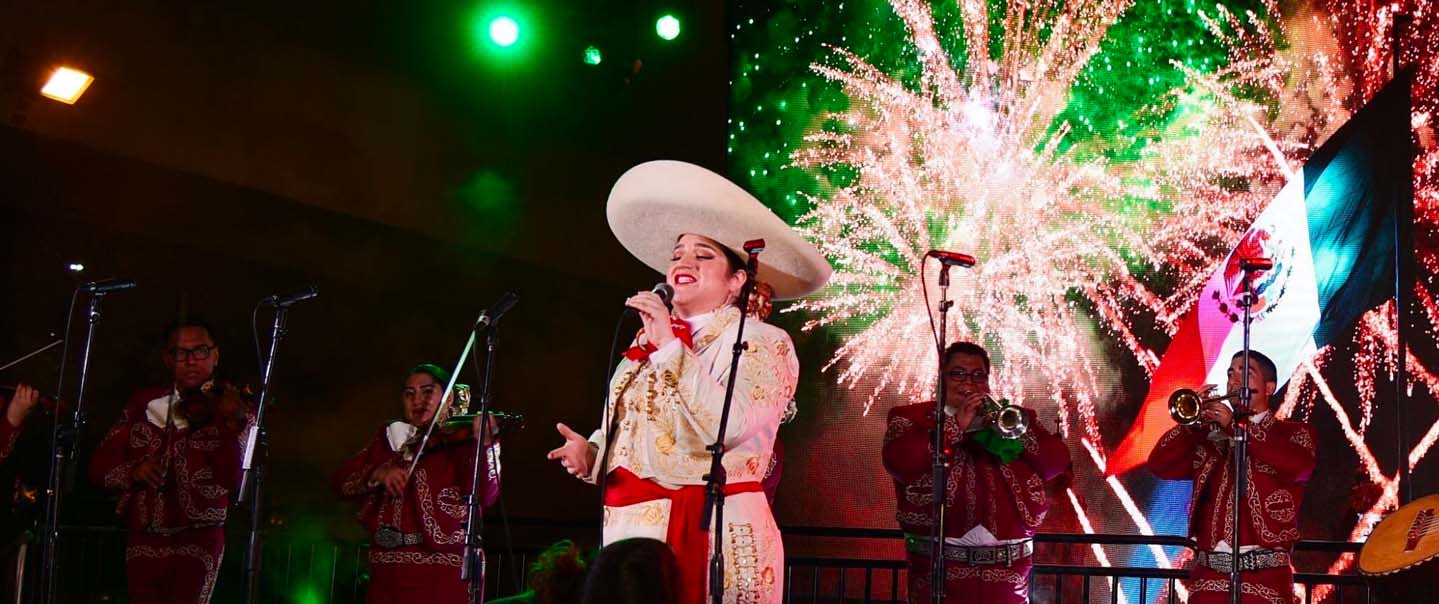 Fiestas Patrias, Photo Courtesy of City of San Antonio Department of Arts & Culture
This September, we invite you to celebrate Hispanic Heritage Month in San Antonio. Hispanic Heritage Month begins September 15th and runs through October 15th. Hispanic Heritage Month celebrates the achievements and contributions of people whose cultures and heritages hail from Spain, Mexico, Central America, South America, and the Caribbean.
San Antonio is the perfect city to embrace Hispanic culture with its diverse influences, from culinary traditions to unique events and experiences. Join us in celebrating Hispanic Heritage Month in San Antonio. Here are a few ideas to get you started:
Embark on a Historical Journey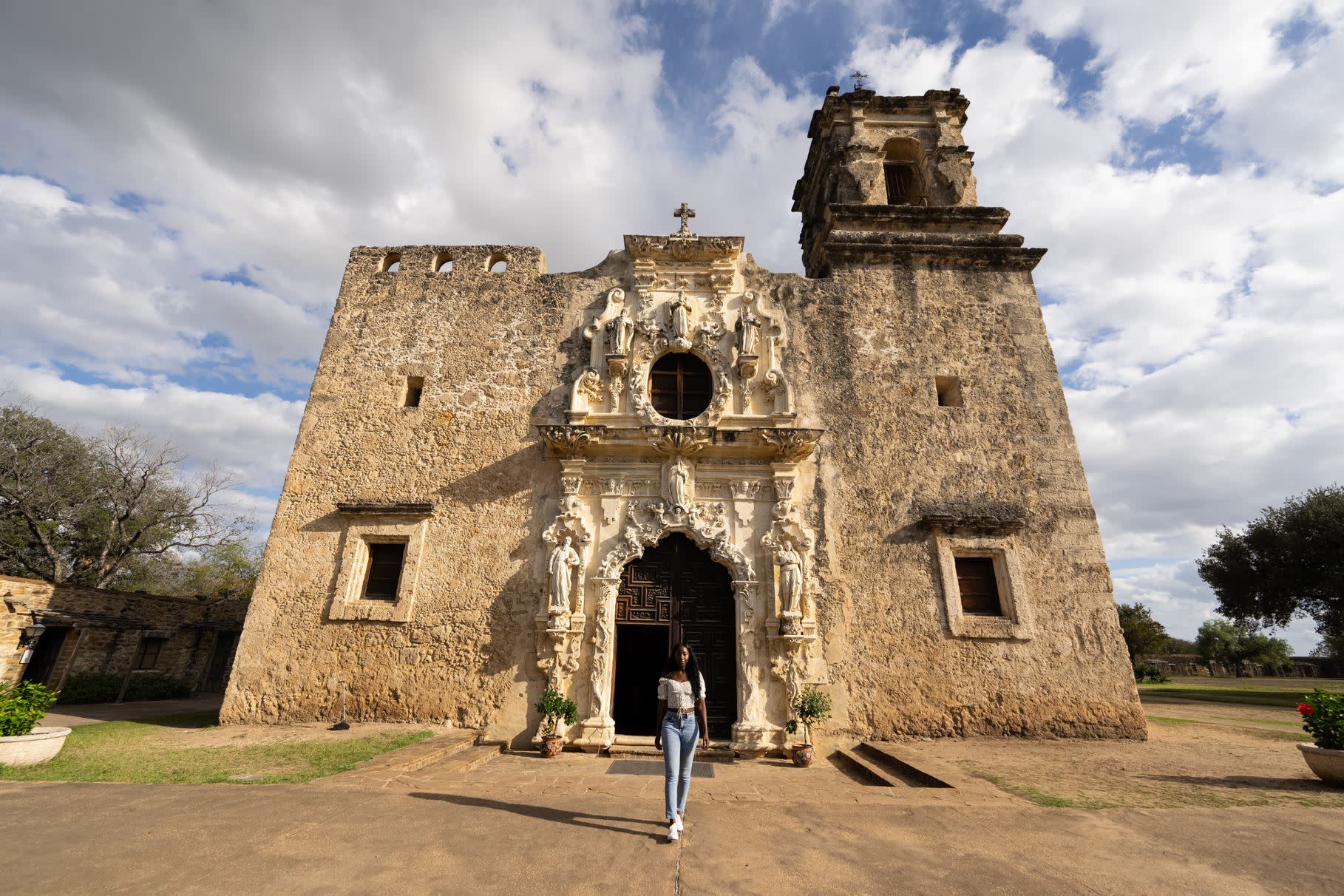 While you may be familiar with The Alamo, did you know that the city is also home to San Antonio Missions National Historical Park, a member of the National Park Service? This park includes five Catholic missions along the San Antonio River and offers an immersive experience of early indigenous and Spanish colonists' lives, beliefs, and resilience.
At the Spanish Governor's Palace, explore what remains of Presidio San Antonio de Béjar. Built in the 18th century, this historic landmark was born out of a 1700s rivalry between Spain and France and was created to help protect Mission San Antonio de Valero, or as we know it today - The Alamo.
José Antonio Navarro was one of only two native Texans to sign the Declaration of Independence and a tremendous advocate for Tejano rights. Today Casa Navarro State Historic Site invites you to celebrate his life, gain insights into his accomplishments, and tour his original 1850's home!
Discover Masterpieces Throughout the City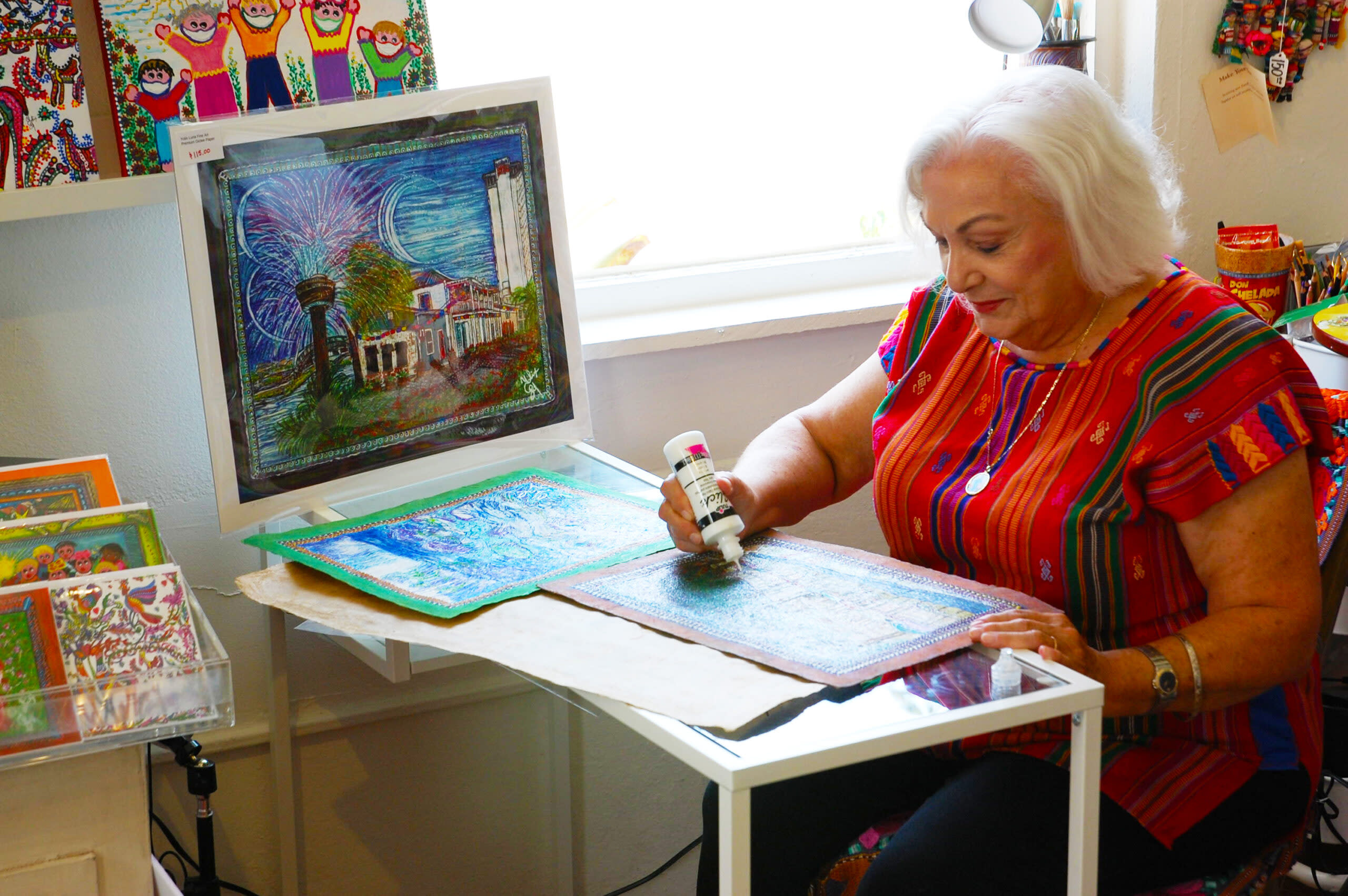 Yolix Luna Fine Art
La Villita is another captivating destination to celebrate Hispanic Heritage Month in San Antonio. Among the incredible shops and boutiques, you'll find Yolix Luna Fine Art. Yolix Luna is a talented, self-trained artist originally from Monterrey, Mexico who can now be found along with her incredible art pieces in La Villita.
At the Mexican Cultural Institute, through October 13, view "Colossus of Wheels or 'Coloso de Rodas' by Pedro Friedeberg" featuring a retrospective collection of this prolific artist's works spanning over the past 6 decades including his iconic hand chair.
Centro de Artes Gallery prides itself on telling stories of the Latino experience. Their latest photography exhibit, "From SA to SA" is on view through December 30 and includes over 200 photography pieces from Latin photographers from South America, Central America, and North America.
Take your arts & culture adventures over to the Witte Museum where, beginning September 2, you can view the new exhibition, "Mi Cultura - Bringing Shadows Into the Light: The Photography of Al Rendón." This exhibition takes a look at the photographic works of San Antonio legend, Al Rendón whose photography subjects have included Tejano Superstar Selena, charreadas, concerts and more - including pieces straight from his Smithsonian collection!
Enjoy a Concert at the Aztec Theatre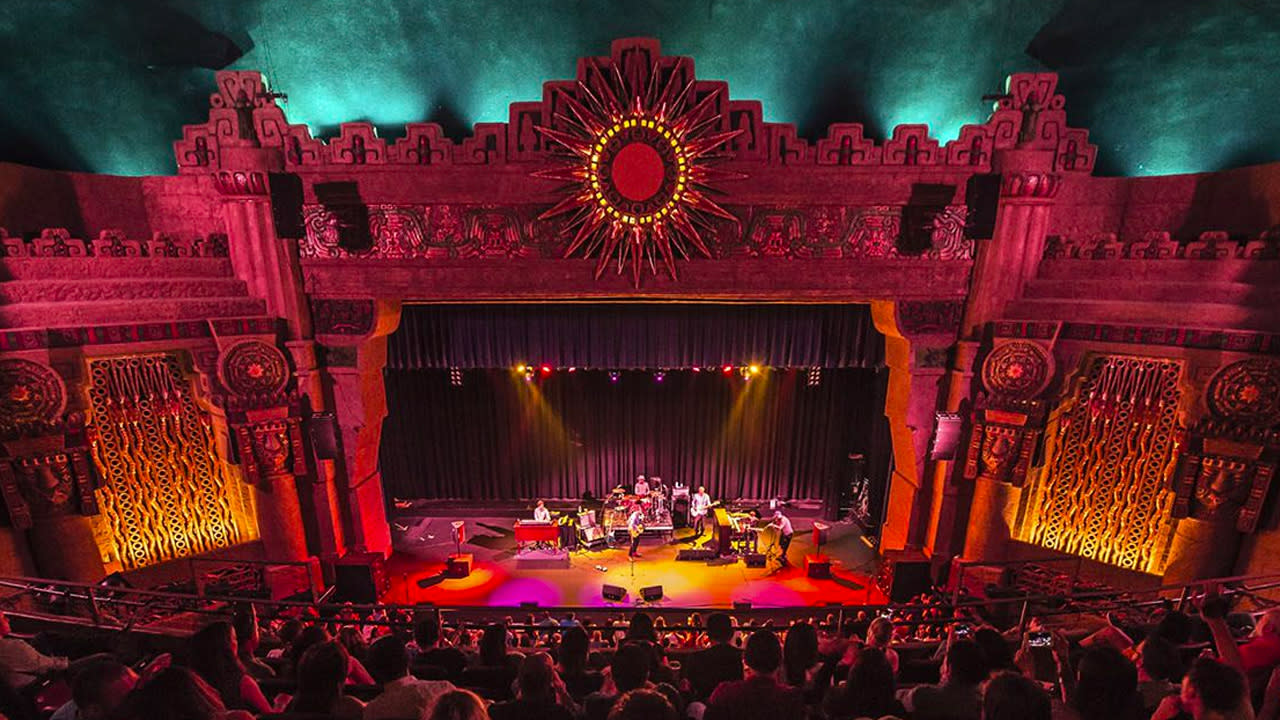 Mesoamerican culture has significantly impacted the Alamo City, as evidenced by the Aztec Theatre, one of San Antonio's architectural crown jewels. This historic theater was constructed in 1926 and features elaborate embellishments reminiscent of old Aztec temples.
With grand chandeliers, ornate furnishings, and the famous "Chichén Itzá" pyramid model, The Aztec Theatre is a testament to the city's cultural blend. Here are some upcoming shows at the Aztec, but be sure to check their complete calendar of events for a full lineup of upcoming shows:
Shop and Immerse in History at Historic Market Square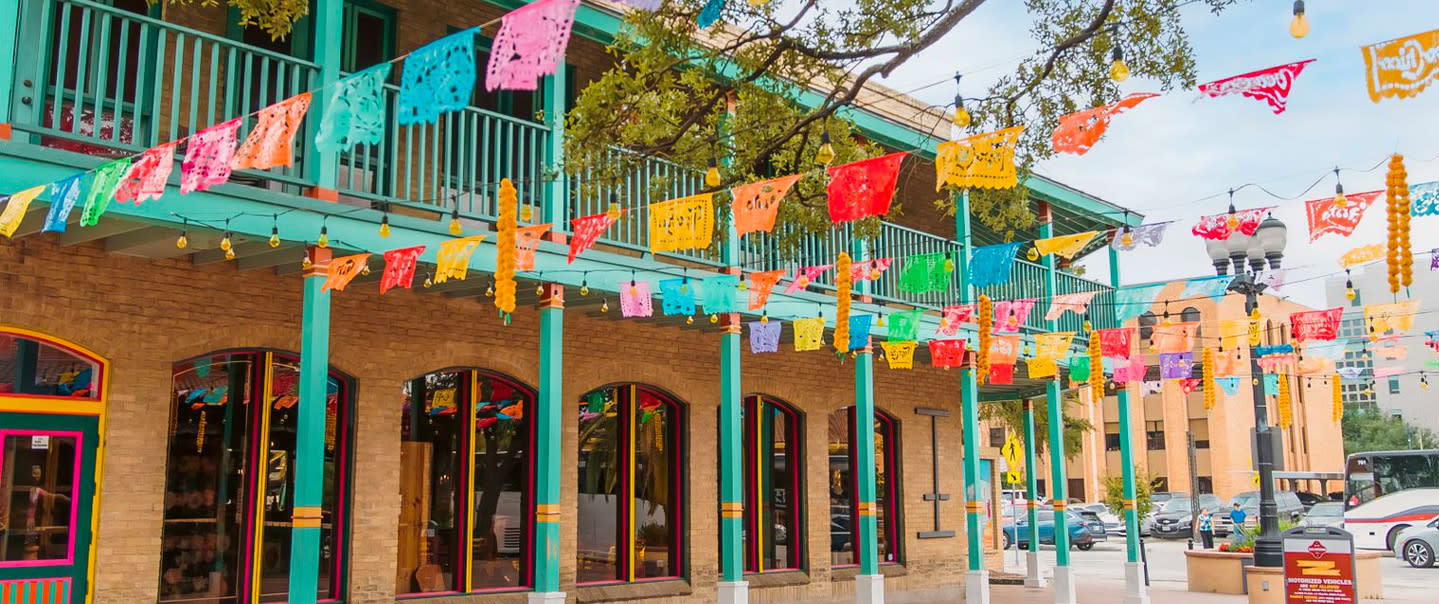 For an immersive Hispanic cultural experience intertwined with shopping, Historic Market Square, or El Mercado, is a must-visit. Brimming with lively stalls, traditional music, and tempting aromas, this destination offers a surplus of new cultural encounters - and did we mention it's the largest Mexican market in the country?
Delve into the history of Hispanic artistry through handcrafted products, traditional instruments, and fabrics passed down through generations. On the weekends, Historic Market Square comes alive with performances, demonstrations and more. Let the melodies of mariachi bands and the fragrance of freshly prepared tamales envelop you as you embrace the vibrant Hispanic culture.
Read Up!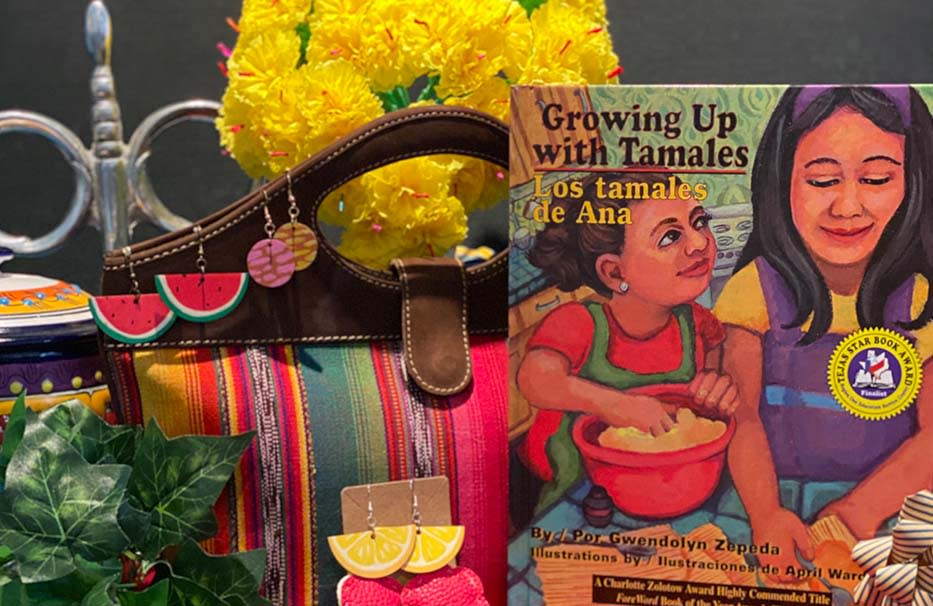 Did you know you can find the Guadalupe Latino Bookstore & Gift Shop right next to the Guadalupe Cultural Arts Center? Find an entire collection of books ranging from renowned best sellers to local self-published writers. Every second Friday of the month, you can find the Texas Author Series here!
Then make your way to one of the largest collections of Mexican cookbooks in the country at UTSA! Head over to our previous blog for more information:  From Recipe to Table: Experience the Real & True Flavors of Mexico in San Antonio, Texas
Attend a Cultural Event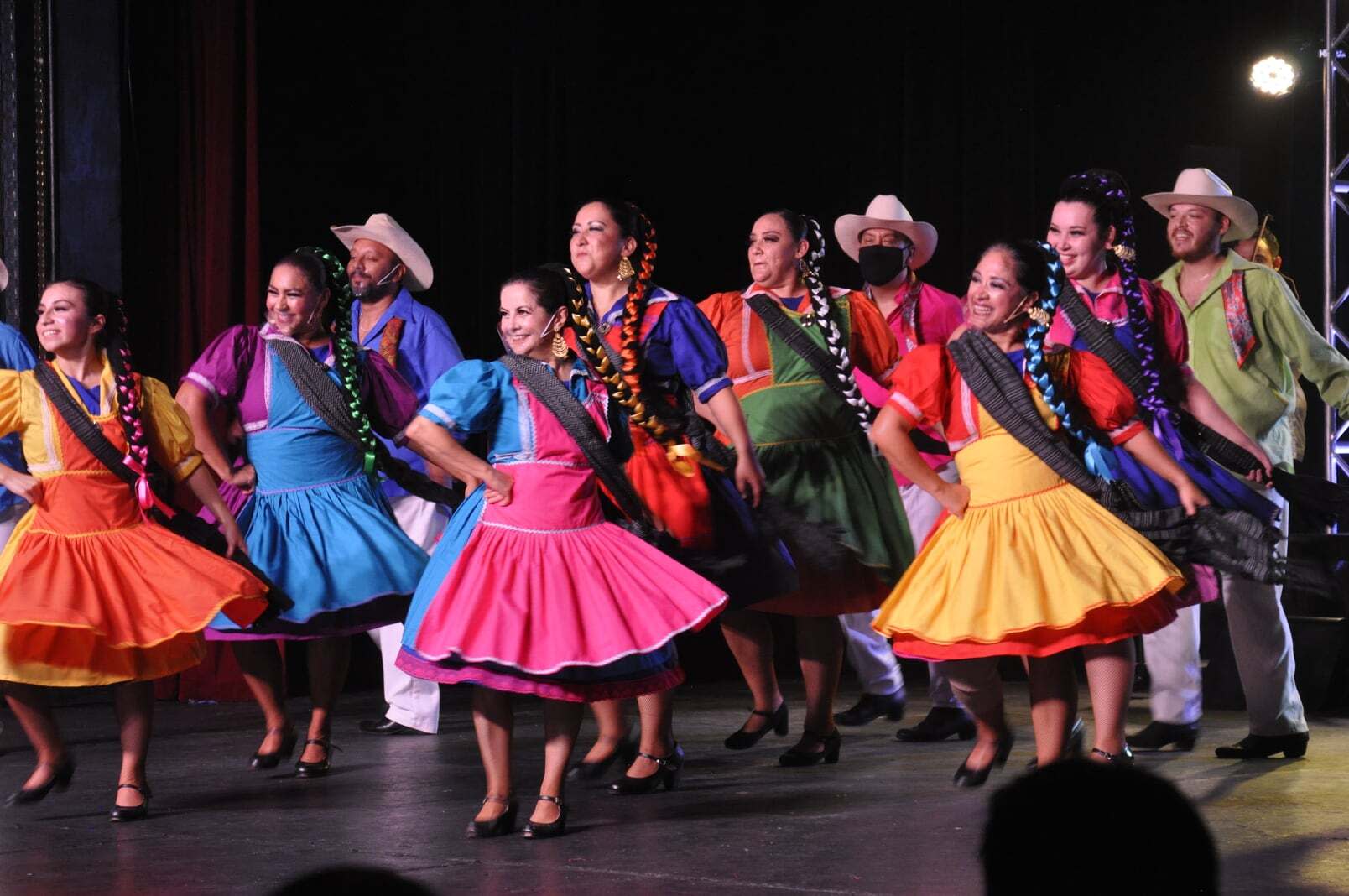 Celebrando Tradiciones at Guadalupe Cultural Arts Center
San Antonio has no shortage of events to celebrate Hispanic Heritage Month. From Fiestas Patrias, to "gritos," Dieciséis de Septiembre events, performances, and so much more - find an upcoming event that excites and inspires today!
View More Hispanic Heritage Month Events
Savor the Flavors of Mexican and Spanish Cuisine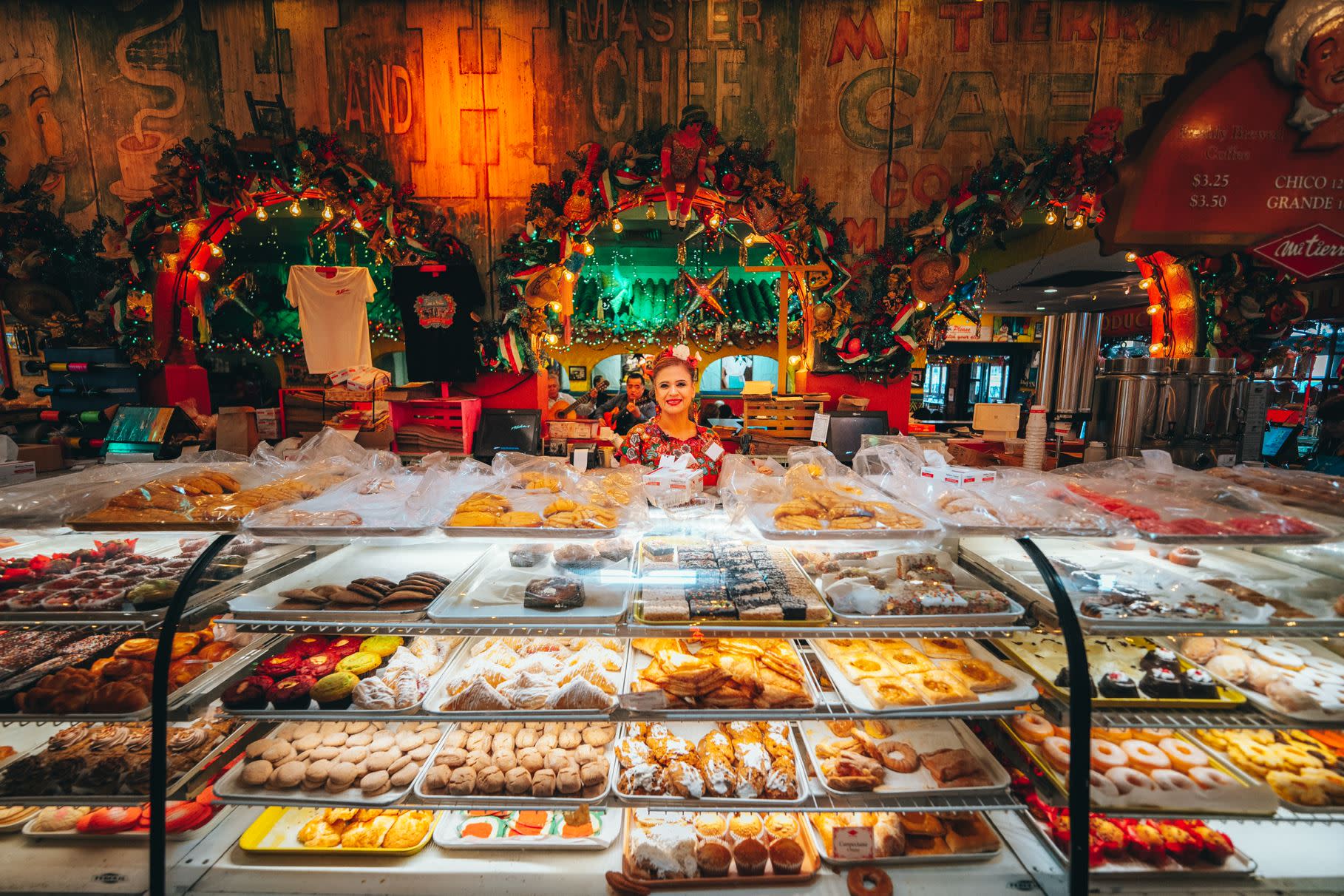 Mi Tierra Cafe y Panaderia
San Antonio offers a plethora of dining options that offer a taste of its rich Hispanic heritage. Experience unique Mexican restaurants where regional specialties and authentic Mexican, Spanish, and Latin American cuisine await.
Don't forget to explore the authentic Tex-Mex restaurants that further exemplify the city's culinary diversity.
Plan Your Next San Antonio Cultural Adventure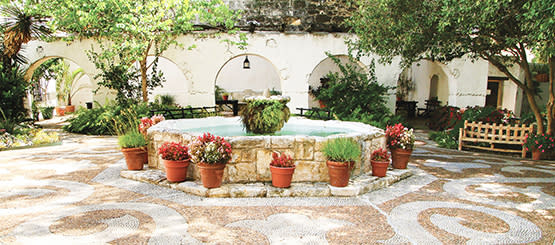 Spanish Governor's Palace
San Antonio stands as a vibrant, culturally diverse city ready for exploration. With its unique attractions and cultural events, the city promises an array of incredible sights. Secure your accommodation reservations, pack your bags, and start planning your trip today.