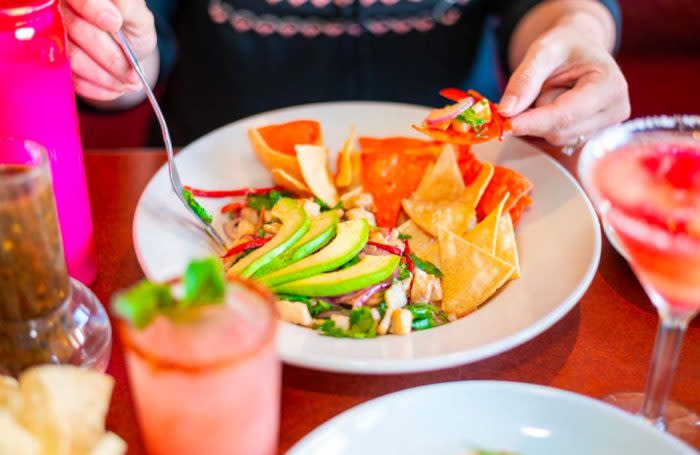 Rosario's Mexican Restaurant y Lounge
With our long history of Mexican culture and influence, San Antonio is an excellent place to find authentic Tex-Mex, Mexican, and Mexican fusion cuisines. There are plenty of options available for you, whether you are looking for classic dishes like tacos or enchiladas or want a modern take on a traditional favorite.
San Antonio is also no stranger to fun fusion restaurants that mix Tex-Mex cuisine with other cultural food offers.
So, if you're in San Antonio and searching for Tex-Mex; look no further - your perfect meal awaits!
Rosario's Mexican Restaurant y Lounge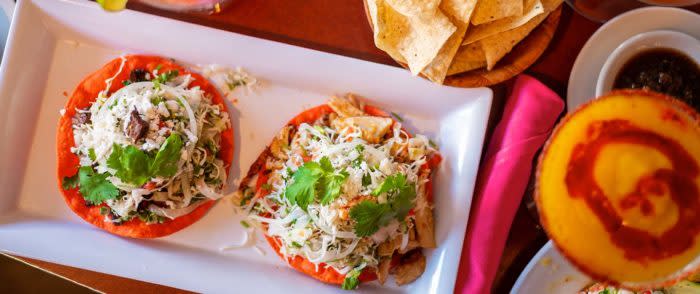 Rosario's Mexican Restaurant y Lounge
Location: 9715 San Pedro Ave.
If you are looking for a great taco, you will want to check out Rosario's Mexican Restaurant y Lounge. Their Fish Taco was ranked as the No. 2 "Taco You Must Eat Before You Die" by Texas monthly. In addition, Zagat has also rated Rosario's as one of the "Best Texas Restaurants." Awarded "Best Salsa" and "Best Margarita" in the Best of San Antonio awards, you're sure to love the Tex-Mex Offerings of Rosario's! And stay tuned for the re-opening of their Southtown location!
Rio Rio Cantina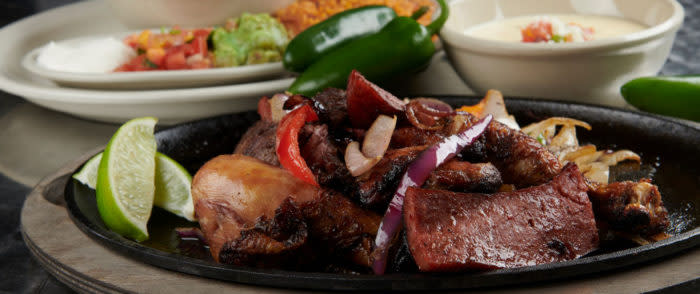 Rio Rio Cantina
Location: 421 E. Commerce St.
Rio Rio Cantina was established in 1989 and is conveniently located on the River Walk. Thus, you can expect great food and great views. They offer fresh flour tortillas daily and serve breakfast until 1 p.m. and lunch until 3 p.m. Happy Hour is from 3 p.m. to 6 p.m., and Reverse Happy Hour is from 9 p.m. to 11 p.m. Essentially, if you are hungry at any time, you can check out Rio Rio Cantina and find great food.
Original Mexican Restaurant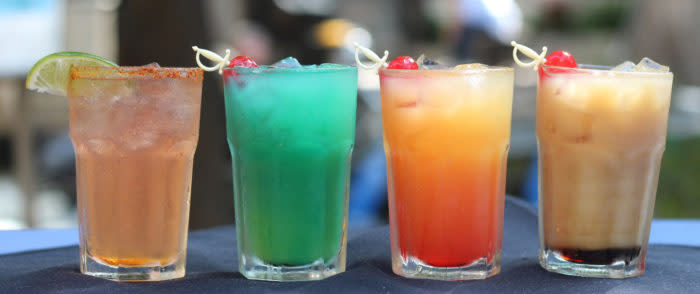 Original Mexican Restaurant
Location: 528 River Walk
Another fantastic Tex-Mex restaurant to check out on the River Walk is Original Mexican Restaurant. Inspired by the flavors of Old Mexico cuisine, this restaurant has traditional Mexican food in a lively setting. The Original Mexican Restaurant is also spacious, which makes it perfect for parties, group events, or special occasions.
Costa Pacifica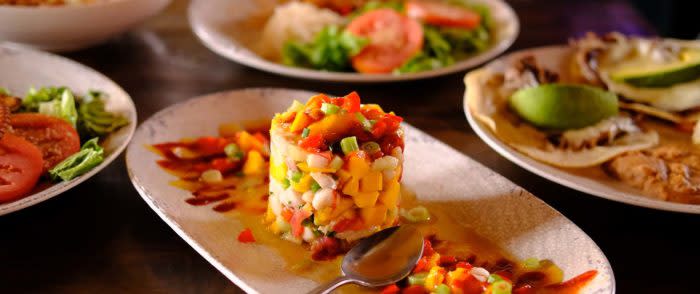 Costa Pacifica
Location: 434 N. Loop 1604 West Ste. 2101
If you like your Tex-Mex fresh and with a seafood twist, then you will enjoy Costa Pacifica. Offering fresh seafood that conjures up memories of coastal villages, such as Mazatlan or Puerto Vallarta, you'll experience dishes like Toree Lida, a layered tuna tower, or Shrimp Aguachile, shrimp cooked with lime juice and spicy aguachile sauce. Your tastebuds will delight in the restaurant that brings ocean waves to the table.
Iron Cactus Mexican Grill & Margarita Bar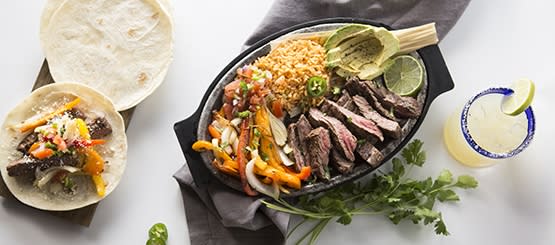 Iron Cactus
Location: 200 Riverwalk
In addition to amazing Tex-Mex, there is no shortage of delicious margaritas at Iron Cactus Grill & Margarita Bar. Iron Cactus Grill & Margarita Bar is home to over 100 different types of drink options and has racked up some serious accolades that include included Best Restaurant on the River Walk, Top Ten Tequila Bar in the country by Spirits and Cocktails and Top 25 Tequila Bars in the country by USA Today. Get your thirsts quenched and your cravings satisfied and have a blast at Iron Cactus Grill & Margarita Bar.
Mi Tierra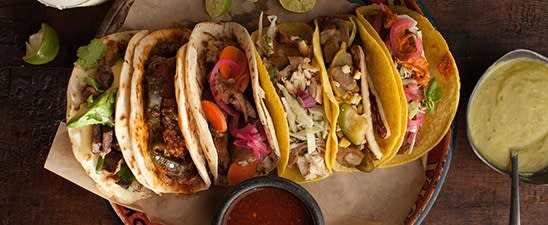 Mi Tierra
Location: 218 Produce Row
Whether it's breakfast, lunch or dinner - Mi Tierra is the place to go if you want Mexican food at any given hour of the day. This landmark Mexican café and bakery offer traditional dishes, handmade margaritas, and authentic live music with mariachis onsite. Serving San Antonio for over 75 years, come see why Mi Tierra remains a San Antonio staple even after all these years!
La Fonda on Main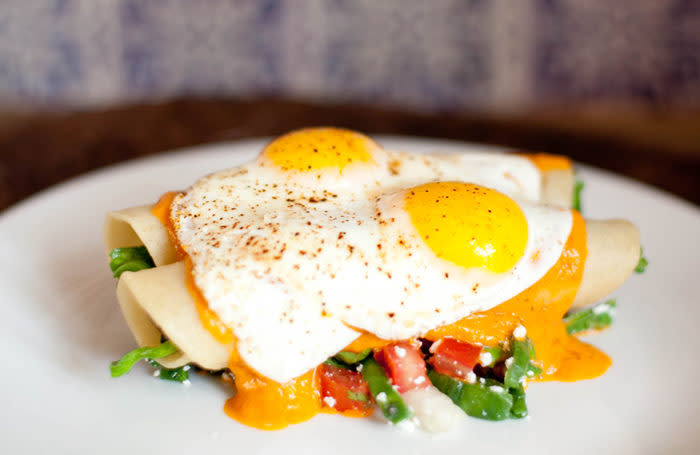 La Fonda on Main
Location: 2415 N. Main
La Fonda on Main has been a San Antonio icon since 1932 and is largely considered to be one of the city's oldest restaurants. Here you will find traditional Mexican cuisine with Tex-Mex fusions. The setting is vibrant and friendly, and the picturesque patio is undoubtedly Instagram-worthy.
The Original Panchito's Mexican Restaurant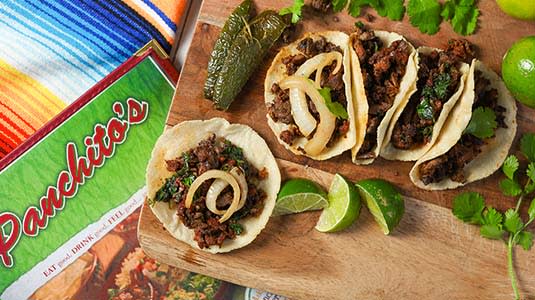 The Original Panchito's Restaurant
Location: 4100 McCullough
Get a taste of heritage and culture at The Original Panchito's Mexican Restaurant. As a scratch kitchen, you can find handmade ingredients that are not only fresh but also infused with the strong Reyes family history. Panchito's has been serving locals and tourists since 1980.
Poblanos Mexican Restaurant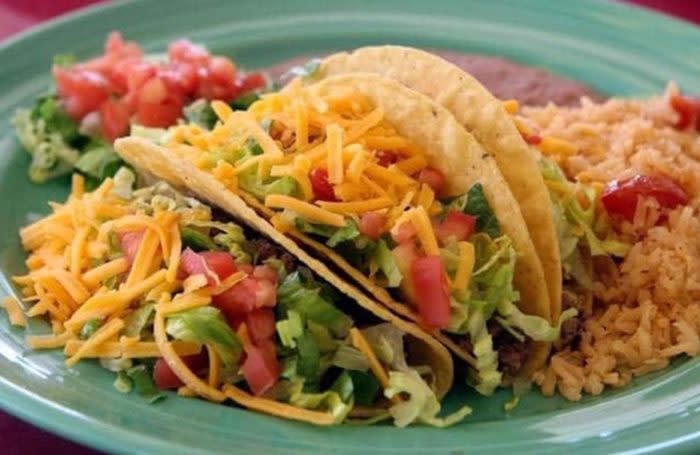 Poblanos Mexican Restaurant
Location: 204 E Houston
Located right next to the historic Majestic Theatre, Poblanos Mexican Restaurant is a great place to get authentic Tex-Mex right before or after a show. Grab a grilled fajita, a variety of enchiladas, or one of their fantastic Mexican lunch plates. Poblanos offers Margaritas, Micheladas, Palomas, and other Latin-inspired cocktails if you're looking to grab refreshing drinks as well.
Casa Rio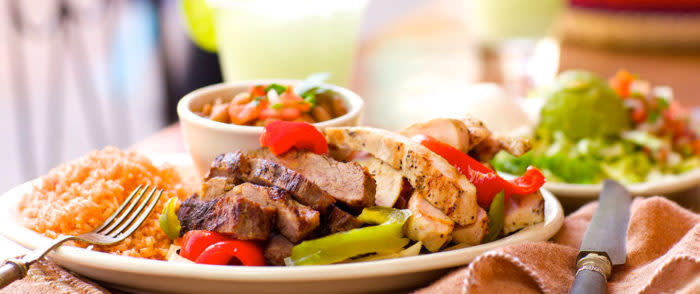 Casa Rio
Location: 430 E. Commerce St.
If you've ever seen the iconic photos of the multi-colored umbrellas on the River Walk, then you know the next restaurant on our list. Casa Rio is primarily considered one of the oldest restaurants on the River Walk, having opened in 1946. Here, you can find the traditional "regular plate," which consists of a cheese enchilada, a tamale, Mexican Rice, refried beans, and their famous chili con carne. If you are looking for a sampler plate with everything, this is the dish to try out. Or try out one of Casa Rio's numerous Tex-Mex offerings.
Ácenar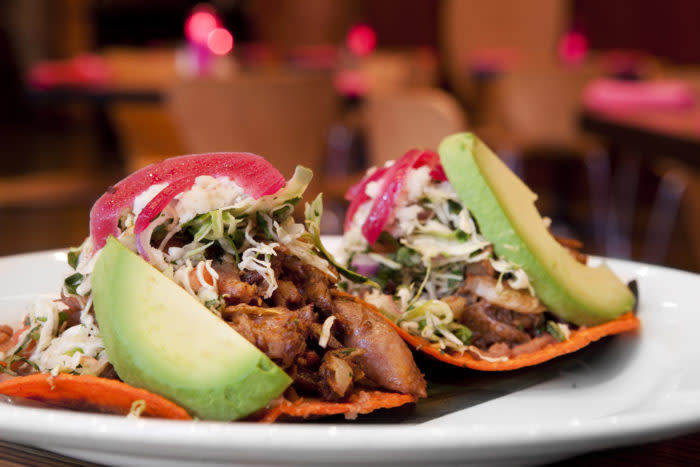 Ácenar
Location:146 E. Houston Street
Ácenar's modern take on Texas regional Mexican dishes is one you cannot miss. Here an award-winning menu featuring phenomenal dishes that include fine selections of fresh Gulf fish, crab or shrimp, tableside guacamole, sizzling parrilladas, cabrito, buttermilk fried oysters, and Zagat-rated "killer margaritas" and more await. Locating near the River Walk and Majestic Theatre, this one is sure to be a favorite.
La Gloria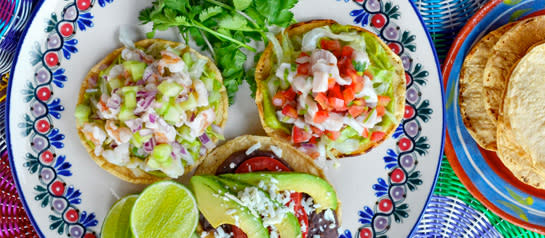 La Gloria
Location(s):100 E Grayson and 21819 Interstate 10
La Gloria - Pearl and La Gloria - Dominion, both creations from the renowned Chef Johnny Hernandez, offer delectable creations influenced by his extensive travels throughout Mexico. Incredible authentic food isn't all you'll find at La Gloria, if it's drinks you're after, look no further for Mexican beers and fine wines and a select choice of fine tequilas, mescals, and rums.
Check Out the Best Cultural Cuisine San Antonio Has to Offer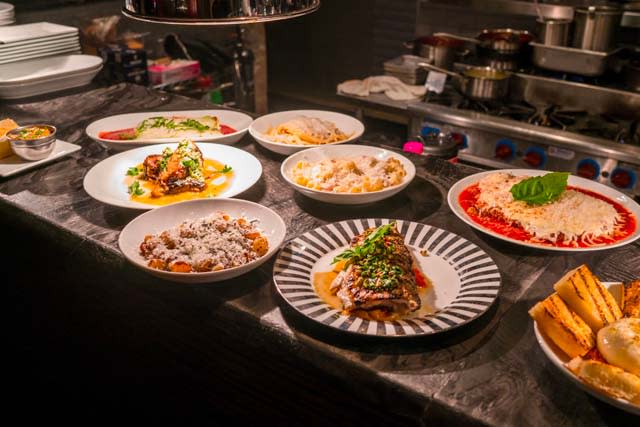 Battalion
San Antonio is known for its vibrant culture and diverse cuisine, and the flavor doesn't stop at Tex-Mex dishes. We have plenty of dining options, whether you want savory or sweet, Italian, Asian, or anything in between. So, start planning your trip today and experience the culinary wonders of the Alamo City.