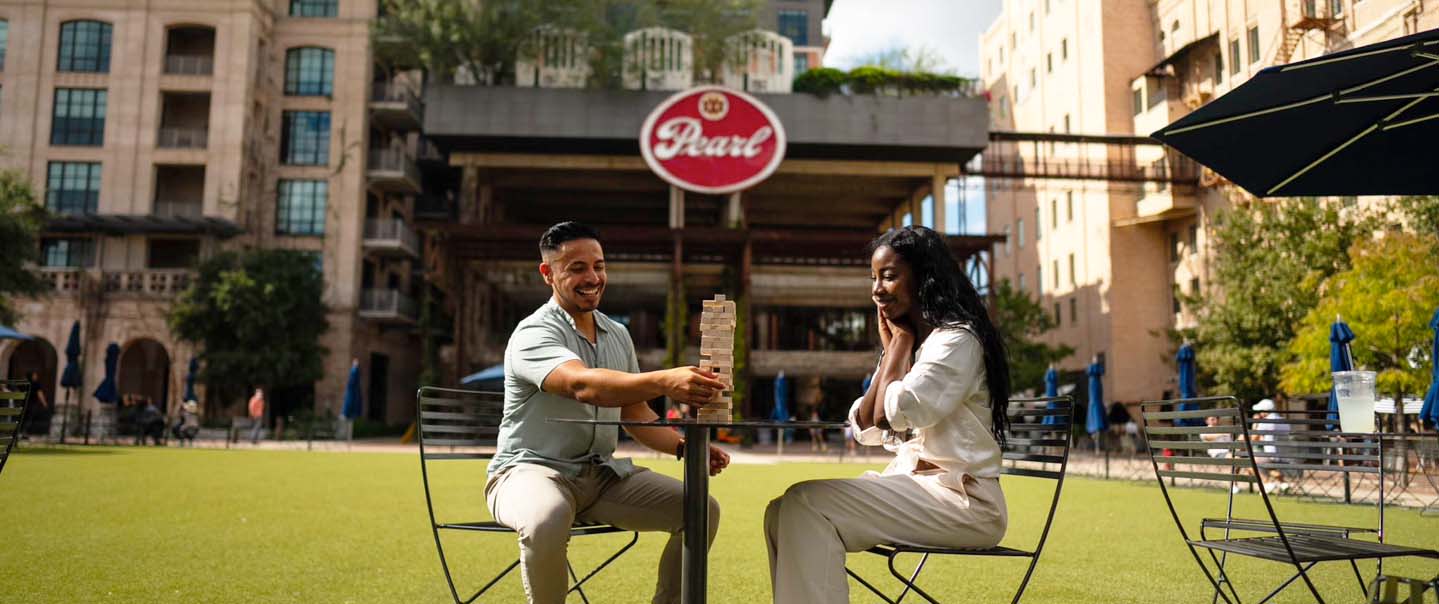 Welcome to San Antonio, where the streets are made for walking and adventure awaits around every corner! With a walkability score of 98, this vibrant city is not just known for its rich history and mouthwatering cuisine! Lace-up your walking shoes, grab a hat and sunscreen, and get ready to embark on an unforgettable journey as we explore the delightful walkability of San Antonio.
Take a Stroll Through the Iconic River Walk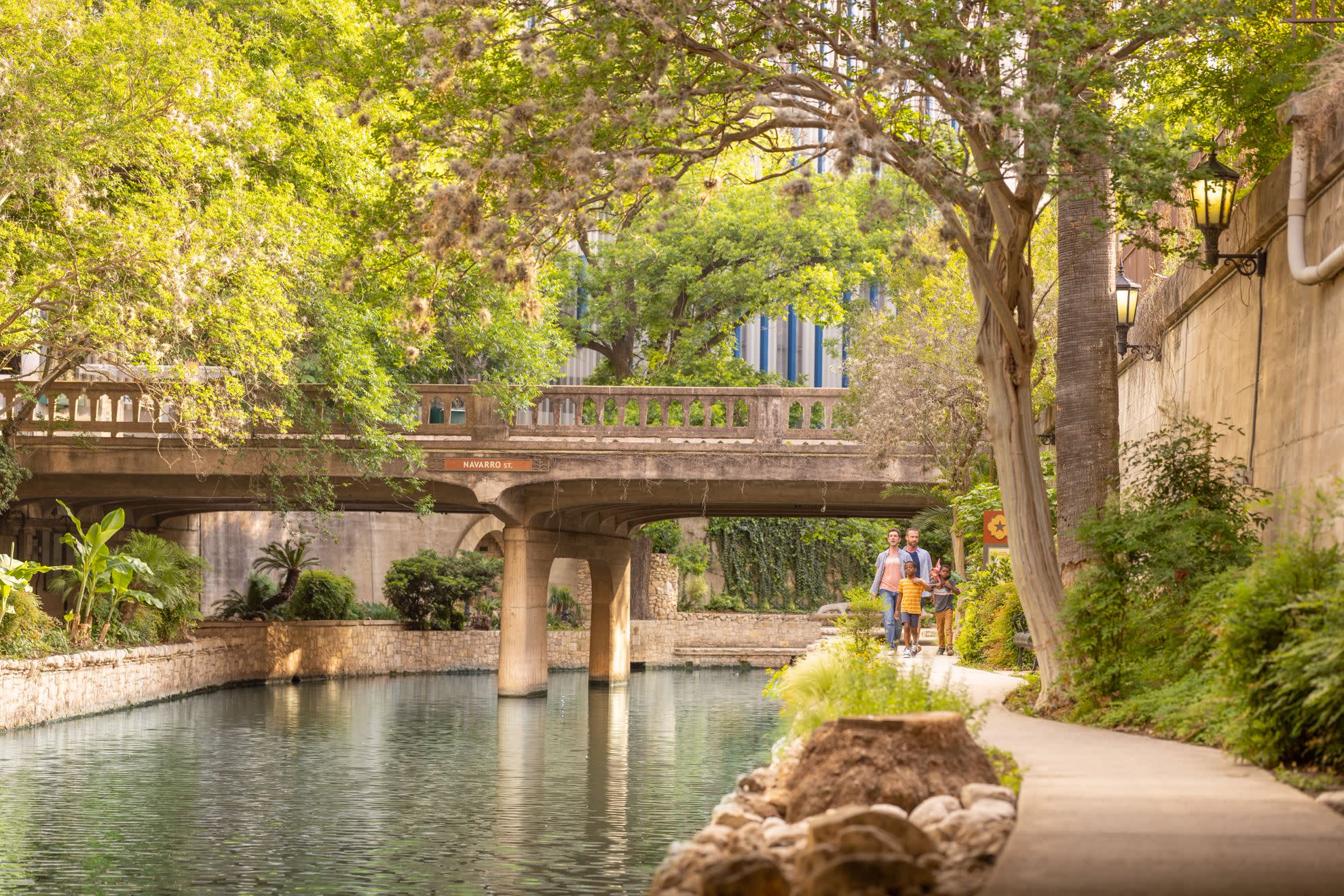 Step onto the iconic River Walk, a true gem in the heart of San Antonio. This enchanting network of walkways alongside the scenic San Antonio River is lined with charming shops, cafes, and restaurants. Take a leisurely stroll, marvel at the picturesque bridges, and feel the vibrant energy of the city. Don't miss the opportunity to indulge in delicious cuisine options at one of the many waterfront restaurants.
While you're there, rest your feet and take a ride on a GO RIO River Cruise and explore the heart of downtown San Antonio on the waters. Be sure to check out the Black History River Boat Tour hosted by the San Antonio African American Community Archive and Museum (SAAACAM) for a great opportunity to experience the city and learn about the impact of Black History in San Antonio.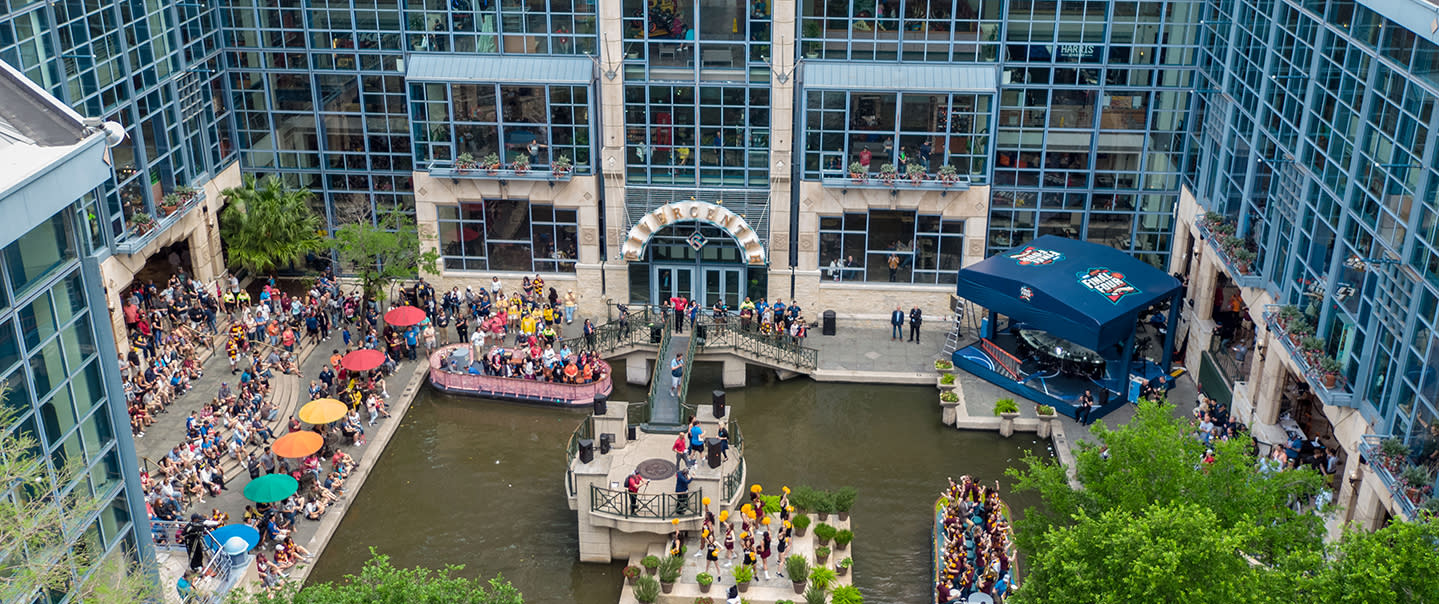 Unique shopping experiences abound here. Not only can your strolls lead you to The Shops at Rivercenter, where you can shop over 100 retailers catch a movie, or grab a quick bite to eat, but you can also catch a River Walk Artisan Show full of handmade goods, unique works of art, and much more.
Fun Fact: The River Walk extends 15 miles, so be sure to expand your experiences beyond the downtown portion. Head to the Museum Reach north of Downtown San Antonio and explore the San Antonio Museum of Art and grab a bite to eat at Tre Trattoria or head south to the Mission Reach to discover San Antonio Missions National Historical Park.
Roam Around Historic Explorations Downtown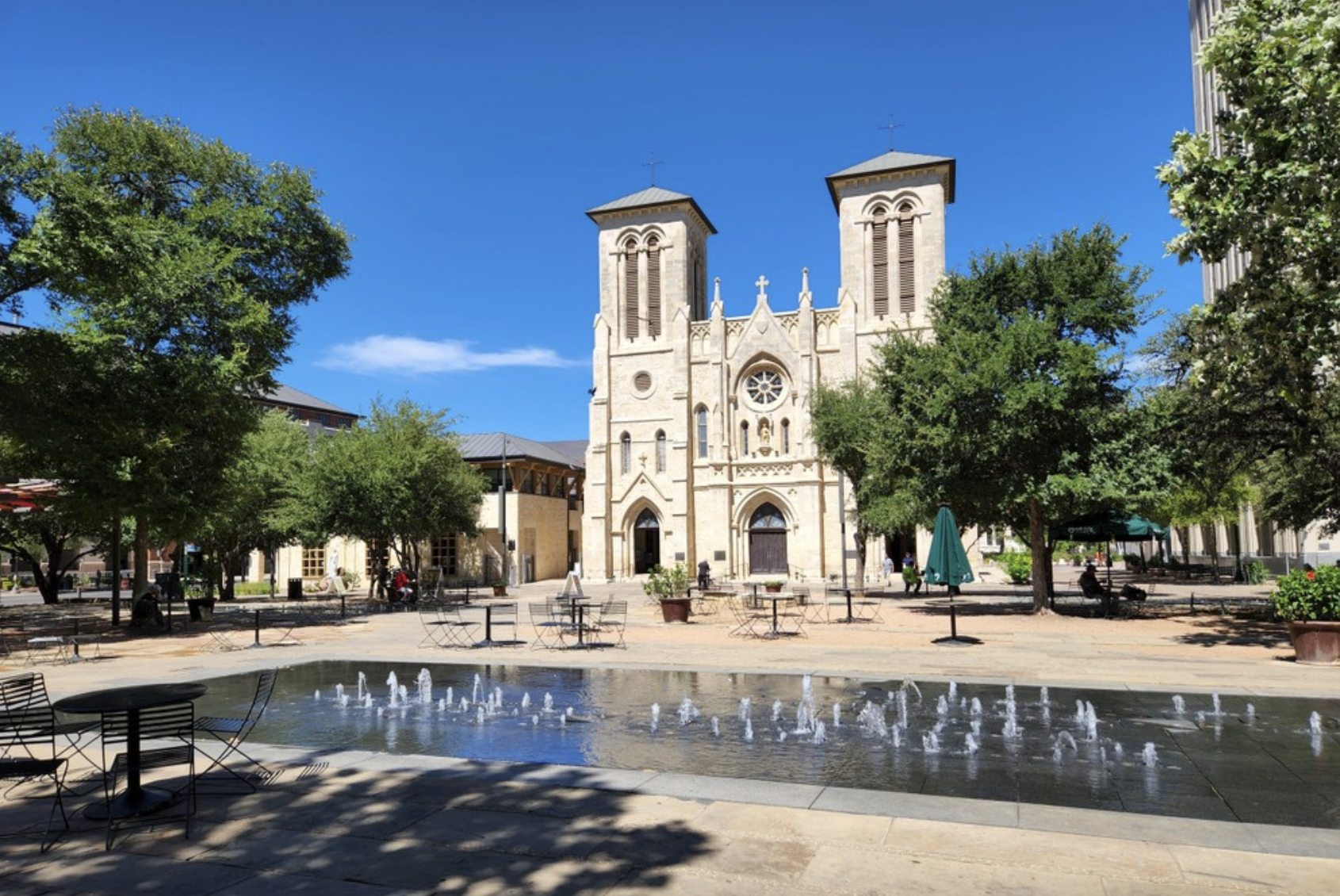 San Antonio's downtown area is a history buff's paradise and a walker's dream. Immerse yourself in the city's rich heritage as you wander through historic sites like The Alamo, a symbol of Texas' fight for independence complete with a brand-new collections center. Explore the Spanish Governor's Palace, marvel at the majestic San Fernando Cathedral, and soak in the captivating atmosphere of Market Square. Take a walking tour with Mission Adventure Tours and learn more about San Antonio's downtown historic sites. With its pedestrian-friendly streets and captivating architecture, downtown San Antonio is a treasure trove waiting to be discovered on foot.
Venture Through Pearl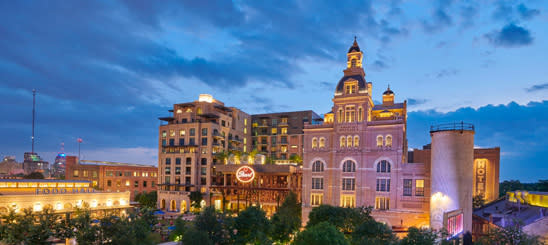 Head a little north of downtown to the vibrant Pearl District, a former brewery turned lively neighborhood. This revitalized area has trendy boutiques, art galleries, and incredible restaurants. Stroll along the picturesque River Walk extension, browse through local artisan shops, and savor the culinary delights at the Pearl Farmers Market. With its mix of contemporary charm and historical character, the Pearl District is a must-visit for every walking enthusiast.
Get Wild at Brackenridge Park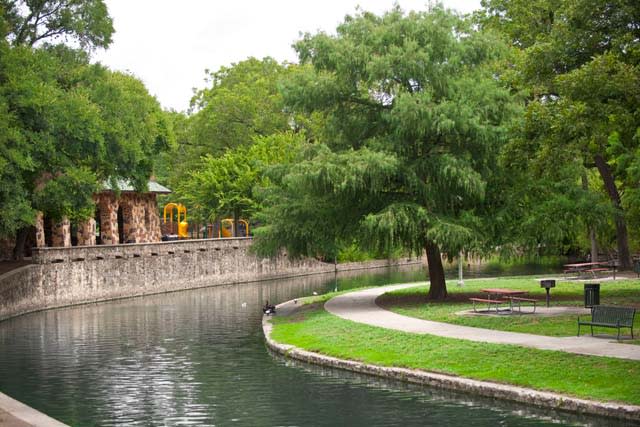 Escape the urban hustle and bustle and find solace in the natural beauty of Brackenridge Park. This sprawling green oasis offers a perfect blend of relaxation and exploration. Take a leisurely walk through lush trails, admire the colorful blooms in the Japanese Tea Garden, and spot exotic wildlife at the San Antonio Zoo. Enjoy a picnic by the river or rent a paddleboat for a serene adventure on the water. Brackenridge Park is a walker's paradise where nature and tranquility reign supreme.
Immerse Yourself in Culture at La Villita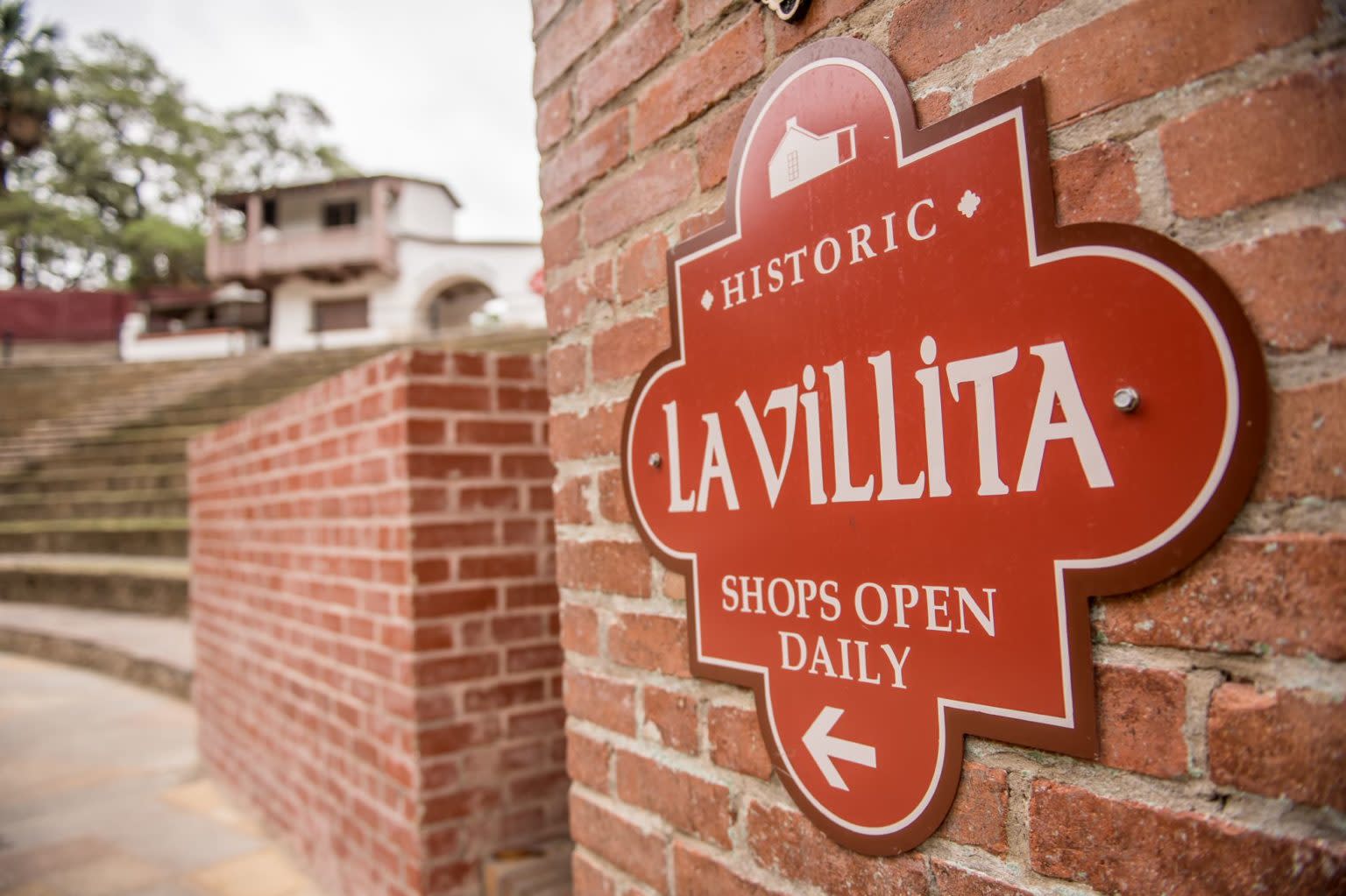 Step into the historic arts village of La Villita and get ready to be charmed by its picturesque streets and vibrant cultural scene. This pedestrian-friendly neighborhood is teeming with art galleries, boutiques, and charming cafes. Explore the unique shops, admire local artwork, and catch live performances at the Arneson River Theatre. Among the gems here, you can find the San Antonio African American Community Archive & Museum (SAAAACAM) where you can learn more about the untold stories of San Antonio's Black history.  La Villita offers a delightful blend of art, culture, and walkable streets that will leave you inspired and captivated.
Find Hotels Near Walkable San Antonio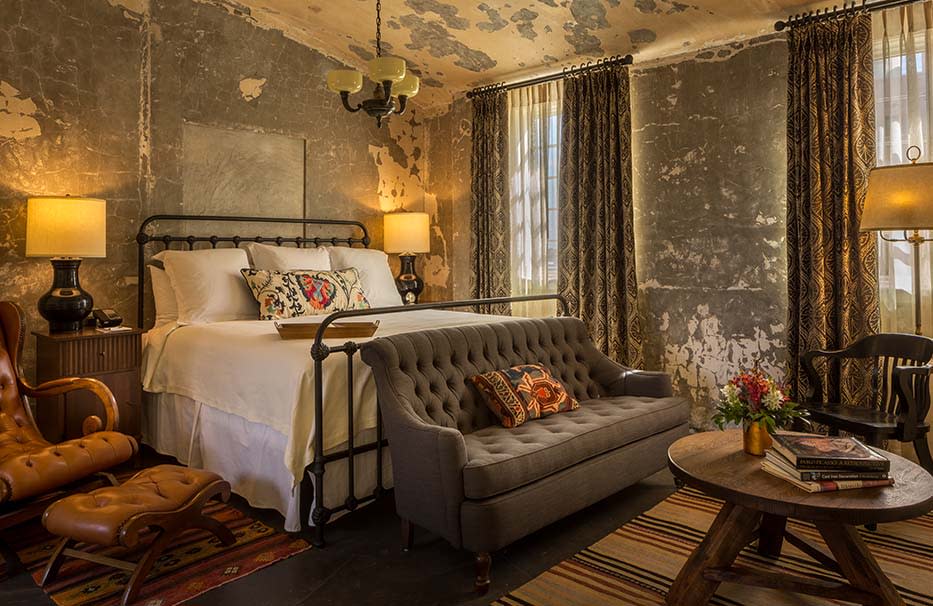 Hotel Emma
You can stay where you play across San Antonio with real accommodations featuring true comfort. There are many hotels spread out across the city and many of them are within walking distance of historic landmarks, shopping centers, and restaurants and bars and many include shuttle services to take you where you need to go.
San Antonio Is One of the Most Walkable Texas Cities
In San Antonio, the joy of discovery and exploration is amplified by the city's impressive walkability. From the enchanting River Walk to the historic sites, thriving neighborhoods, and serene parks, San Antonio invites you to embark on a journey of sensory delights and captivating experiences. There are many larger-than-life attractions, natural wonders, and historic places that you can comfortably and safely walk to. Lace-up those walking shoes, embrace the charm of the city, and let your feet carry you on an unforgettable adventure through the walkable wonders of San Antonio!