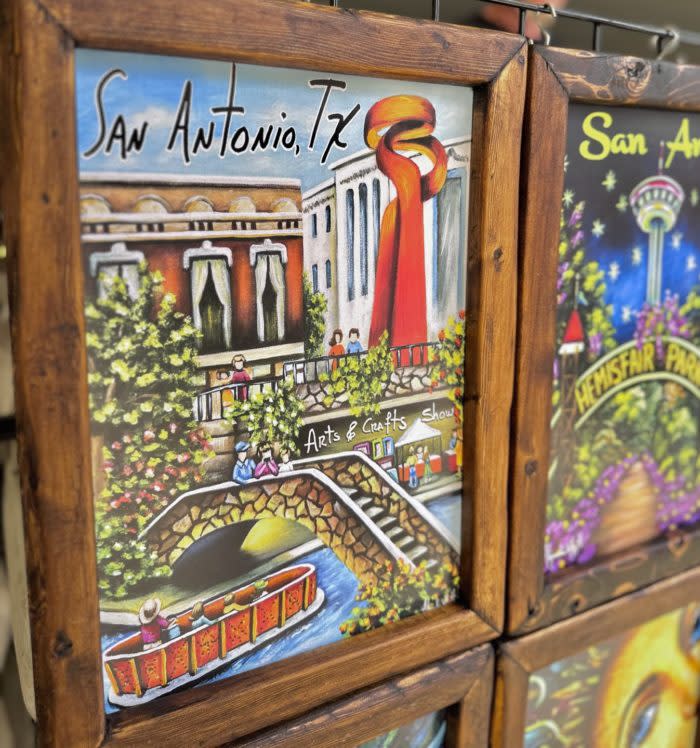 River Walk Artisan Show
San Antonio is more than just a city; it is a vibrant place where artists and creatives from every industry make their voices heard. In San Antonio, our culture sings and almost every corner of the Alamo city is filled to the brim with art.
San Antonio's network of notable venues offers a variety of aesthetic experiences that range from artistic to traditional. Here you will find art installations, theatres, museums, and other culturally significant places that will leave you inspired.
Explore 7 reasons why San Antonio is a top art destination:
Our Expansive Art Installations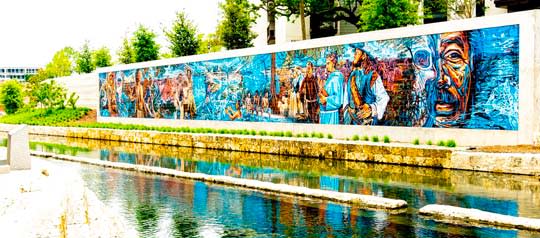 San Pedro Creek Culture Park
If you want to get up close and personal with art, then you will love the many art installations spread throughout San Antonio. Check out the San Pedro Creek Culture Park, which combines public art, historic preservation, and some of the most breathtaking views of downtown.
There is also the River Walk Public Art Garden that showcases public art that is colorful, vibrant, and a great representation of the city. Here you will find art installations that will lead you to even larger installations throughout the city.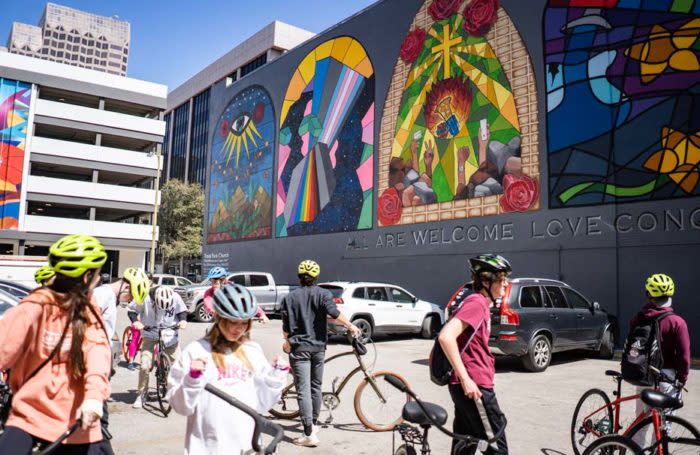 Mural Ride
If you want more interactive fun with your art installations, then check out Mural Ride. This guided bicycle tour will take you through San Antonio to view over 20 street art murals. Local guides, who are themselves cyclists have a passion for graffiti and the arts and are knowledgeable about the San Antonio underground art scene.
A Variety of Art Galleries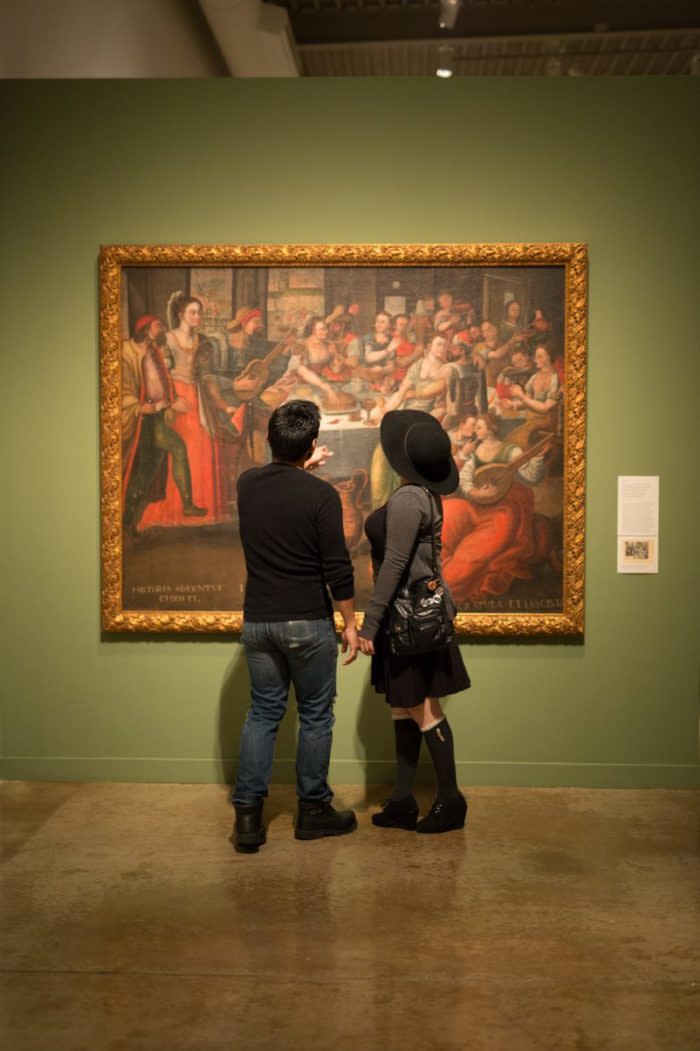 San Antonio Museum of Art
Aside from our public art installations, San Antonio also has an impressive collection of art galleries. By far, one of the most renowned is San Antonio Museum of Art, which has a comprehensive collection of Roman, Greek, and Egyptian Art spanning thousands of years of culture.
You should also check out Culture Commons, located in the Plaza de Armas building, which consistis of a storefront gallery on the first and second floor, as well as a 1,500 sq ft. exhibit hall.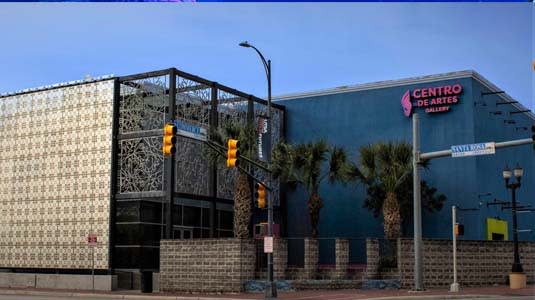 Centro de Artes
You can also explore the heart of San Antonio through galleries like the Centro de Artes, which is dedicated to the Latino experience through housed art. While you're exploring Centro de Artes, be sure to check out Historic Market Square, the largest Mexican market in the country.
If you haven't visited McNay Art Museum, then you haven't seen the first museum of modern art in Texas. Check out over  22,000 works that include Medieval and Renaissance art, 19th- through 21st- century European and American paintings, sculptures, and so much more.
In-Depth & Up-Close Museum Exhibits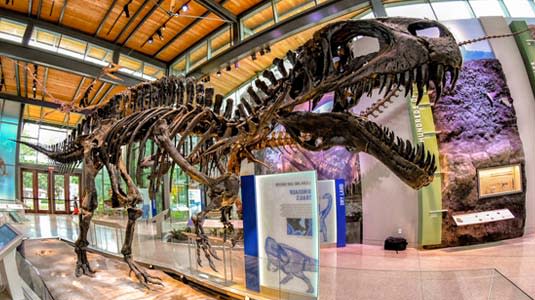 Witte Museum
Explore your world at the Witte Museum, where science, nature, and culture meet. There are plenty of exhibits to experience here, including People of the Pecos, Texas Wild, and more. For those looking for a trip down memory lane, be sure to check out the Toys: The Way We Play exhibit.
There is also the San Antonio African American Community Archive and Museum, which is centered on an appreciation, respect, and examination of Texas' rich Black history.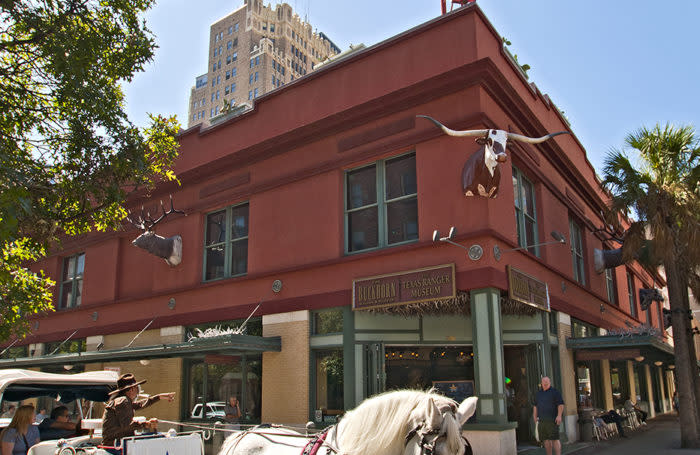 Buckhorn Saloon & Museum
If you want your museum focused more on Western Texas history, then you can head over to the Buckhorn Saloon and Museum and Texas Ranger Museum for one-of-a-kind animal exhibits, Texas ranger artifacts, and even a shooting gallery before heading over to Briscoe Western Art Museum located on the San Antonio River Walk where you can view Pancho Villa's saddle as well as three stories of art pieces dedicated to the American West.
Famous Historic Landmarks to Visit
Mission San Jose
You may be familiar with the Alamo and the River Walk, both of which are San Antonio historic landmarks that simply must be explored. However, did you know that  San Antonio Missions National Historical Park is the only UNESCO World Heritage site in Texas? It is an area that will is awe-inspiring and historically interesting.
There are also plenty of other historic spots that you will want to visit, such as Casa Navarro State Historic Site.  One of only two native-born Texans to sign the Texas Declaration of Independence, José Antonio Navarro was a leading advocate for Tejano rights. The Casa Navarro Historic Site is a celebration of his life located at his very own home.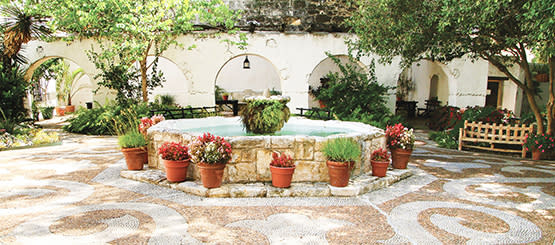 Spanish Governor's Palace
You'll also want to stop by the Spanish Governor's Palace, home of the Spanish governors who lived in San Antonio. This historical site is all that is left of the Presidio San Antonio de Bexar.
Exciting Shows & Performances Found Only in San Antonio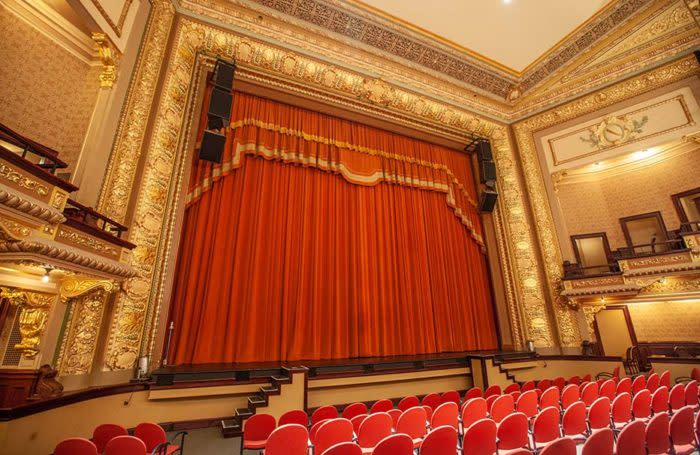 Charline McCombs Empire Theatre
If you are a fan of the theater, then you will love the fact that San Antonio has several places to take in a live show. There is the Majestic Theatre in downtown San Antonio. Not only is this 1920s theatre a National Historic Landmark, but it is also home to the Broadway in San Antonio series.
There is also the Charline McCombs Empire Theatre, built in 1913, which is also considered a National Historic Landmark and has a range of fantastic programming from comedy attractions to children's theatre.
For opera, ballet, and a wide range of larger productions, come The Tobin Center, which hosts a state-of-the-art multipurpose performance hall seating 1,746 and a smaller performance theater seating 232.
The Natural Beauty of San Antonio to Explore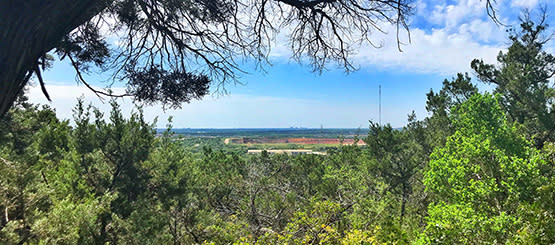 Eisenhower Park
Did you know that breathtaking art can also be found in our natural spaces as well? San Antonio has plenty of gardens, parks, and scenic beauty to take in. With 15 new spaces to explore, The San Antonio Botanical Garden has lush landscapes and a wide collection of flora to enjoy.
There is also the renowned Japanese Tea Garden, which is filled with shaded walkways, stone bridges, koi ponds, and a 60-foot waterfall.
If you want to rent a bike, take a hike, or go for a jog, there is Eisenhower Park, which boasts 320 acres of natural spaces complete with pavilions, picnic tables, and more. If you decide to bring a furry friend, check out McAllister Park, which also includes a dog park.
An Influential & Cultural Scene That Takes You on an Inspired Journey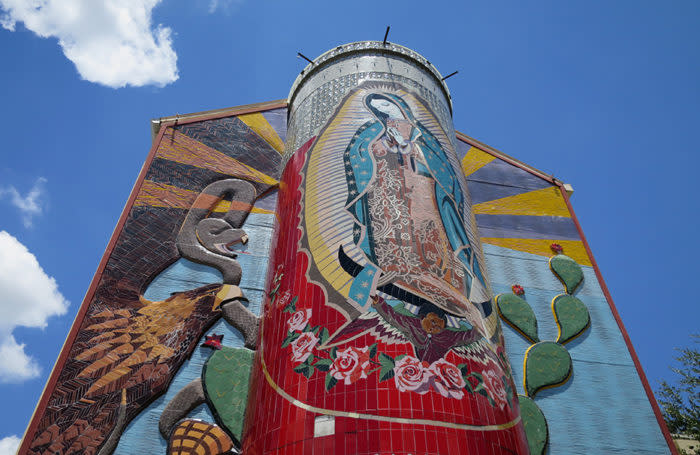 Guadalupe Cultural Arts Center
By far, one of the top reasons why San Antonio is a top art destination is because art is infused right into the culture of the city. Head over to The Guadalupe Cultural Arts Center and experience Latin American, Chicano, and Native American arts and culture, including several events a year, performances, and cultural programs.
If you want to get local art to take back home, you can visit the Historic Market Square, which holds more than 100 locally owned shops and stalls, many of which feature authentic pottery, art, and other handicrafts. You can also visit the La Villita Historic Arts Village, which holds boutique-style shopping and includes makers and crafters.
Experience The Culturally Rich Artistry of San Antonio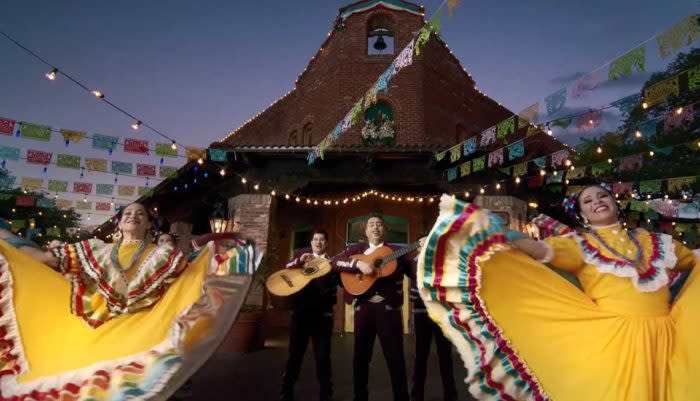 Real & True San Antonio
The San Antonio creative community is always evolving and there are cultural events happening all year long. Start planning your trip and get ready to experience the vibrant art scene of San Antonio.