Did you blink at the start of January and somehow end up with February right around the corner? Us too. But that's okay - there is so much to see and do in the Alamo City in February. So, let's get to it! Here are some great happenings all February long!
For the Mardi Gras-ers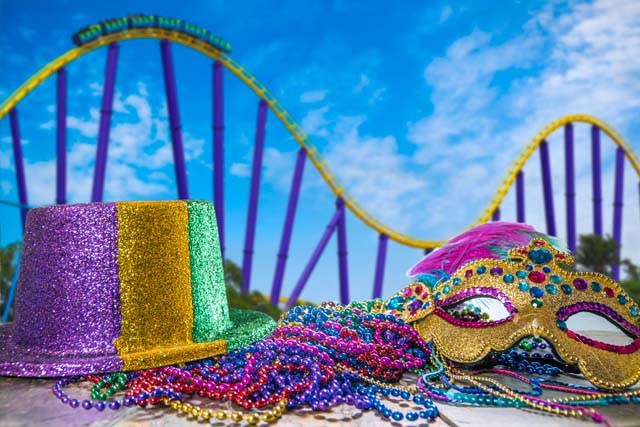 SeaWorld San Antonio
If colorful costumes, lively music, and vibrant parades are your thing - then San Antonio's Mardi Gras festivities are calling! 
SeaWorld San Antonio invites you to grab your beads and celebrate Fat Tuesday select operating dates January 14 - February 26th at SeaWorld San Antonio Mardi Gras! Enjoy the best of Mardi Gras with live music Creole and Cajun food favorites and much more. While you're there, be sure to take on the pendulum swing of the Tidal Surge! 
Six Flags Fiesta Texas goes all out for the Six Flags Mardi Gras Festival. On operating days now through February 26th, Six Flags Fiesta Texas welcomes you to "let the good times roll" with a Mardi Gras parade, themed shows, all the Mardi Gras food you can imagine and live music to get your feet tapping. Then take a ride on Dr. Diabolical's Cliffhanger for 2,501 feet of soaring track!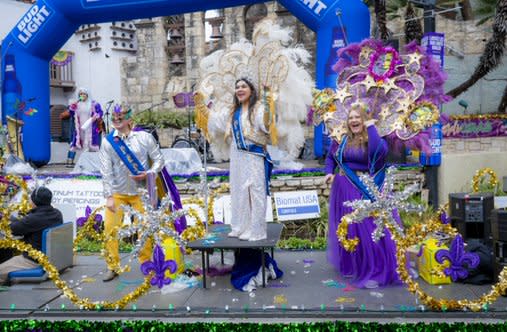 Bud Light Mardi Gras Festival & River Parade
Next, head over to the iconic River Walk for the Bud Light Mardi Gras Festival & River Parade happening February 17-18th! Arneson River Theatre hosts live music and entertainment as the River Walk transforms into a floating Mardi Gras celebration. There will be two chances to catch the river parade this year on Saturday, February 18th! If you miss the early parade at the Museum Reach happening at 2 p.m., you can always catch the downtown parade beginning at 5 p.m. The festivities continue into Saturday with incredible music in a variety of styles!
For the Foodies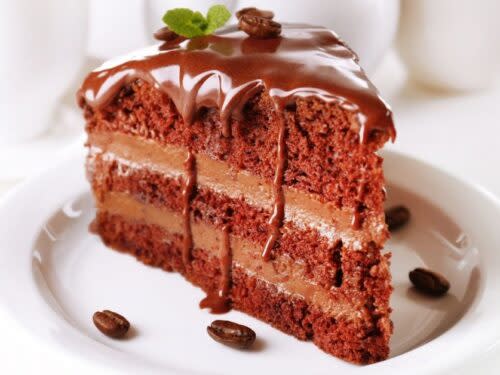 Sure, a 3-course dinner on its own sounds good - but what's the fun of a 3-course dinner without a little murder mystery? Enter Lambermont's Murder Mystery Dinner Series. With four chances to catch one of these delicious showings, you'll be immersed in a world of crime theater where the guests become the characters - so bring your appetite and acting chops, head over to Lambermont and choose from one of the following series (or stay all month long for all of them!):
If you're a competitive foodie, Culinaria Titans of Tailgate welcomes you to Sunken Garden Theater on February 4th to watch chefs battle it out for bragging rights as a Titan of Tailgate. Let the chefs battle while you enjoy classic tailgating games, wines, and of course - samplings from participating chefs!
Also looking to get in on the competitive game - The Good Kind's 1st Annual Gumbo Cook-Off is coming February 21st. A whopping 18 chefs will go head-to-head as they each bring their own take on the classic cajun dish leaving only one true Gumbo Master of San Antonio. Seating is first come, first served - so be sure to plan ahead!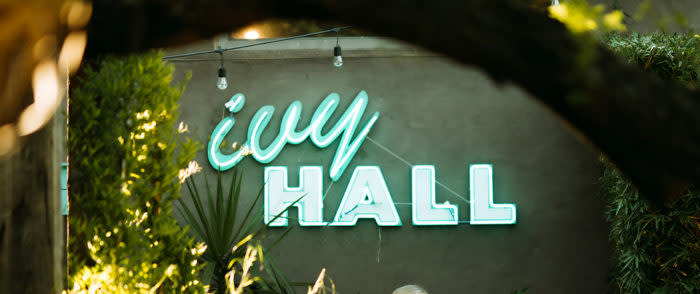 Ivy Hall
Maybe you're a foodie who likes to get a little more "hands-on" with your meals. Tim the Girl Catering invites you to charcuterie classes at Ivy Hall Events. Spend over an hour perfecting the charcuterie board that is yours to take home as well as 2 glasses of wine!
Pharm Table's Chef Elizabeth Johnson has plant-based lovers covered with her Plant Forward Cooking Classes. Learn techniques and methods to make quick and nutritious plant dishes!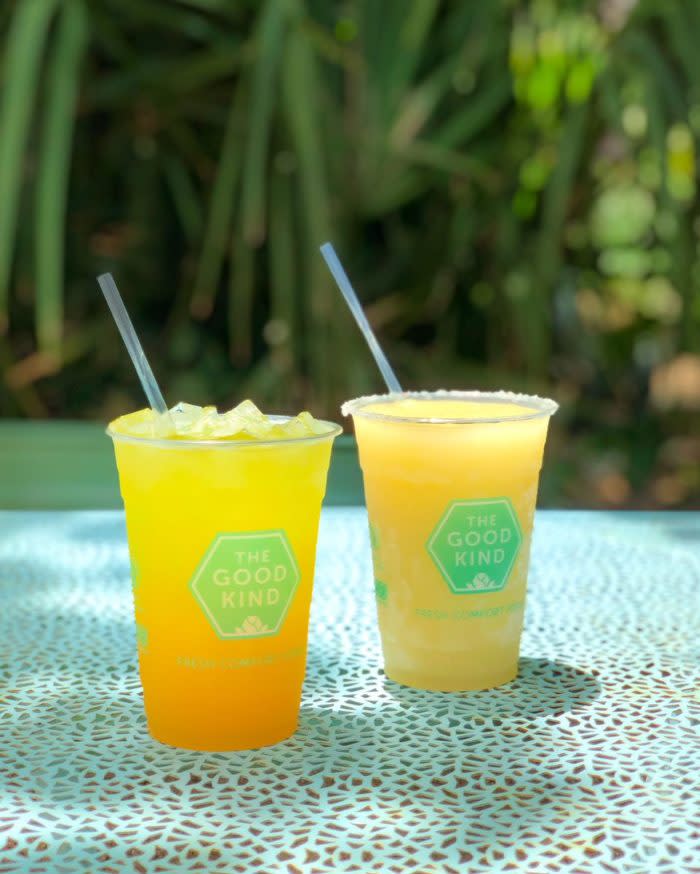 The Good Kind
Brunchers Unite! February 25th brings the 6th Annual United We Brunch to the San Antonio Botanical Garden. Serious brunchers will enjoy this one - participants will enjoy brunch samples, breakfast cocktails, beer and bubbles, live music and DJs. Bring your appetite and purchase your tickets now!
February 26 marks the start of Black Restaurant Week San Antonio! From Jamaican, Nigerian, Soul Food, BBQ, burgers, and so much more, get ready to find your new favorite San Antonio restaurant. Enjoy wine tasting, cocktail classes and so much more during Black Restaurant week!
For the Rodeo Kings & Queens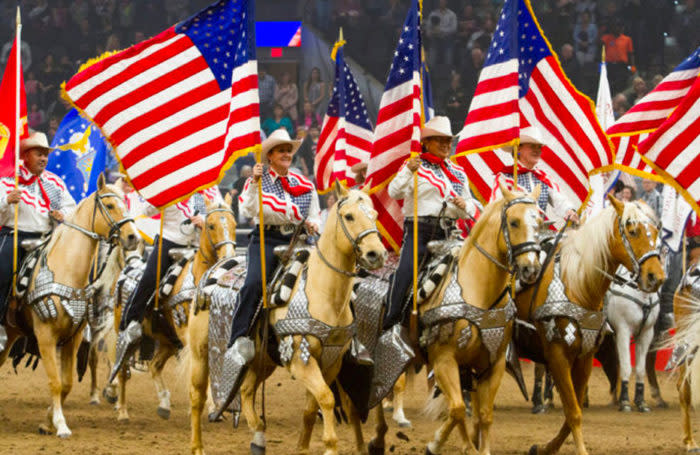 San Antonio Stock Show Rodeo
Is it really February in San Antonio if there is no San Antonio Stock Show & Rodeo? Every February the San Antonio Stock Show & Rodeo brings authentic rodeo events, exciting celebrations, and some of the biggest names in music across all genres to San Antonio. This year's event happens February 9th-26th. Which musical acts are you most excited about this year - Lynyrd Skynyrd? Clay Walker? Nelly? Check out the rest of the musical talent visiting this year and make a game plan for all of the rodeo events on your bucket list like the Charreada or Ranch Rodeo!
For the Mini Visitors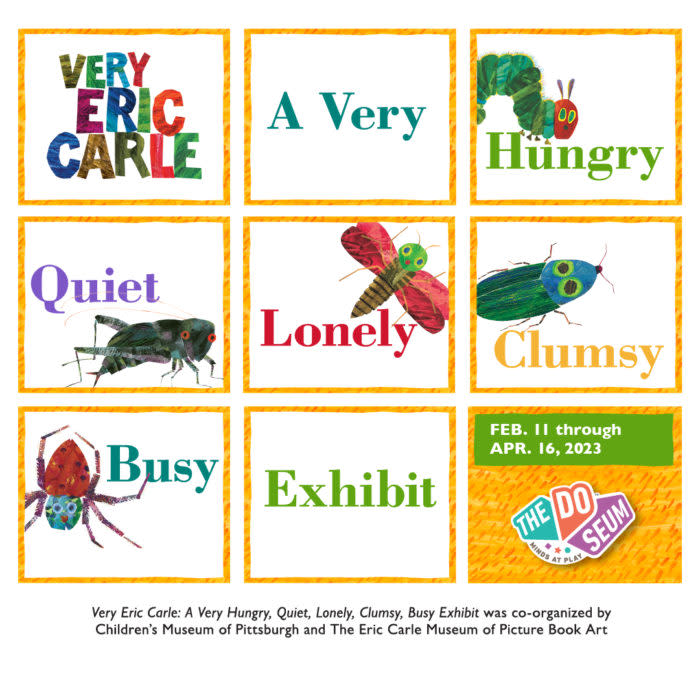 "Very Eric Carle" at The DoSeum
If you're visiting the Alamo City with kids this February, have no fear - we have events especially for children all month long!
Catch a show at the Magik Theatre - where stories come to life! February 4th marks the opening of The Hero Twins: Blood Race, running through March 5th. Come see this brilliant tale inspired by classic Mayan narratives and filled with adventure and suspense. This one is recommended for children ages 7+.
Every month, the Tobin Center for the Performing Arts welcomes all to a free movie screening at Will Naylor Smith River Walk Plaza called Cinema on Will's Plaza. February's event takes place on the 10th at 7:30 p.m. and features Annie (2014). Enjoy a free movie with a full concession and bar onsite. Blankets and lawn chairs are encouraged (sorry, Fido - no pets are allowed on the plaza at this event).
Children learn and play at The DoSeum! Their latest exhibit opens February 11th and continues through April 16th, Very Eric Carle: A Very Hungry, Quiet, Lonely, Clumsy Busy Exhibit! Take a journey through Carle's famed book series commemorating the author's love of nature with recurring themes of friendship, creativity and the power of imagination!
For the Music Lovers

"Dedicated Men of Zion" at Carver Community Cultural Center
The concerts at out in full force this February - so much so that we can't list them all out here. So, we'll give you a sampling of the array of music available all month long - but to truly appreciate all the music and entertainment happening this month be sure to check out our Musical Event Calendar!
If a large musical event is not your scene, there are countless bars and small venues across the city hosting up-and-coming bands. Head out and support some of the best local talents. 
For the Active Crowd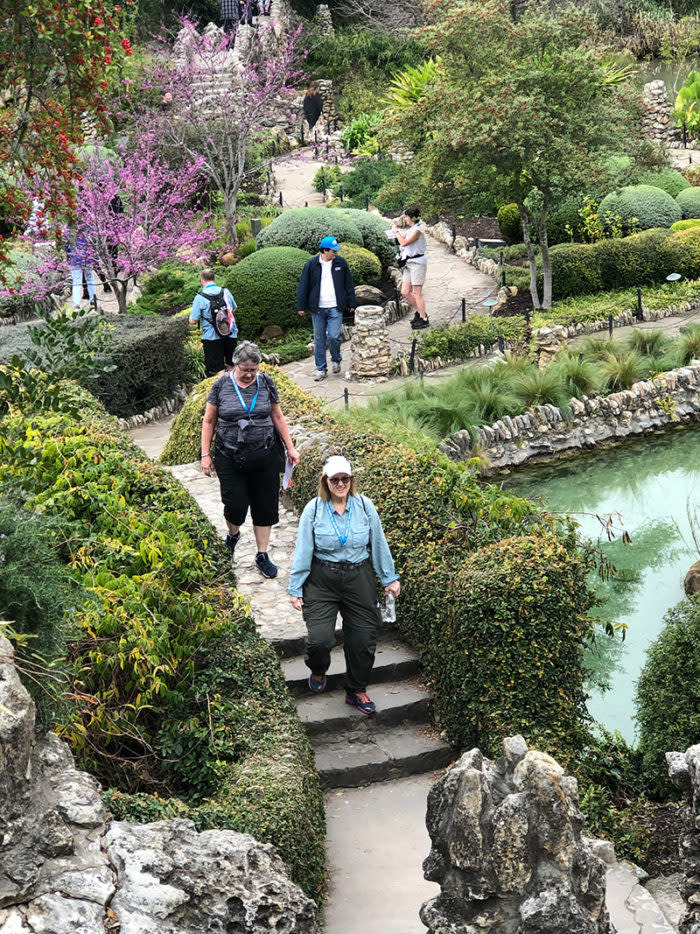 2023 IVV Olympiad And IML Texas Trail Roundup Walking Festival
San Antonio's open spaces and great weather make it the perfect city to stay active! February 19-26th, San Antonio welcomes the 2023 IVV Olympiad And IML Texas Trail Roundup Walking Festival. Hosted by AVA: America's Walking Club, the 2023 IVV Olympiad is an event of the IVV, the International Federation of Popular Sports.  Each day participants get to partake in a different schedule of walks, swimming and biking events. Stroll along the River Walk and visit the San Antonio Missions National Historical Park. Be sure to check out the full event schedule online! Whether your activity of choice is walking, biking or swimming - head over to the Alamo City and join us for 8 days of activity - everyone is welcome!
San Antonio: There Is Something for Everyone
The reasons why San Antonio is the most visited city in Texas are endless. From incredible historical sites, to amazing cuisine, to events for literally everyone - San Antonio is ready to welcome you! 
Let us help you plan your trip! Sign up for our monthly newsletter for the best resources for experiencing our beautiful city!