The art and culture scene in San Antonio is one of the many reasons tourists from all over the world make the Alamo City their top vacation destination. In San Antonio, our culture sings, from taking in a ballet or opera at the Tobin Center for the Performing Arts to gazing at the San Antonio Museum of Art's vast collections.
Autumn is one of the best seasons to visit San Antonio, as the city hosts various exciting cultural and artistic events. The calendar this year is sure not to disappoint. So follow along for what we are looking forward to most!
7th Annual World Heritage Festival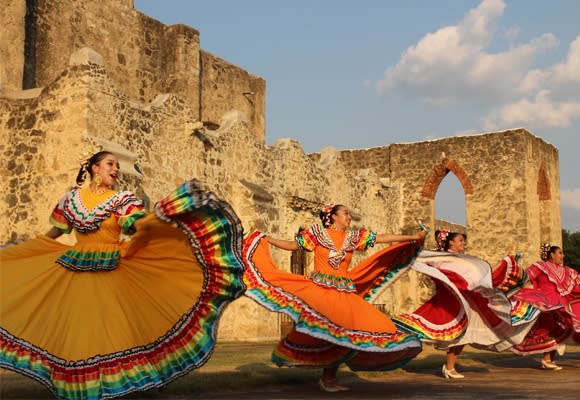 If you want something to do after Labor Day weekend, check out the 7th Annual World Heritage Festival running from September 7th to September 11th.
The event is designed to celebrate and promote the San Antonio Missions, a UNESCO World Heritage Site. There is something for everyone with events such as the Gwangju: the City of Light and Democracy outdoor exhibit, the Mission for Water: Building San Antonio's Acequia System, Tour De Las Misiones, Music & Movie Under the Stars, and more!
Check out the 2022 schedule of events for the Heritage Festival on the website. While events are free, some require pre-registration.
Selena Maria Sings at the Magik Theatre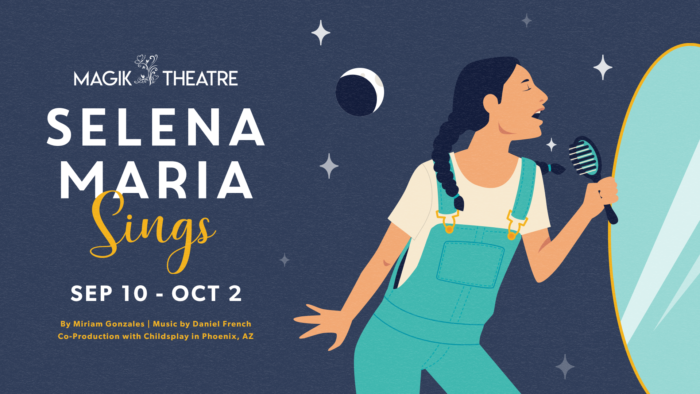 Selena Marie's mother is a superfan of the famous singer that shares her daughter's name. Although Selena Marie wants to be a songwriter and performer, she does not want to be just like the famous pop star. Instead, she wants to sing to the beat of her drum.
Written by Miriam Gonzales, with Music by Daniel French, Selena Marie Sings is a musical that will show audiences of all ages how to be true to themselves.
Selena Maria Sings will be showing at the Magik Theatre on September 10th from 2:00 p.m. to 4:00 p.m.
Lush: Twilight in the Garden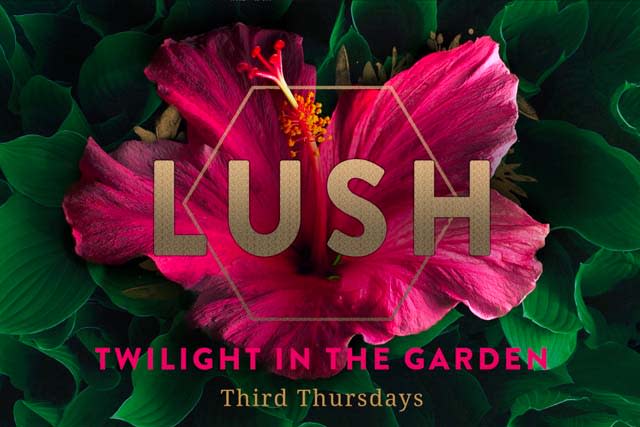 Come to the San Antonio Botanical Garden on September 15th and October 20th to enjoy Lush: Twilight in the Garden. These are the last two times to experience the magical moment when the garden transforms into a grand festival celebrating the abundance of nature.
There will be an array of bloom displays, food, and drinks (with one complimentary cocktail). Guests can also enjoy oversized lawn games and live music. The event starts at 6:00 p.m. and ends at 9:00 p.m.
Hurry before this stellar event withers away!
San Antonio Tango Festival
If you are looking for a cultural event that you can wrap your leg around, The San Antonio Tango Festival is perfect. This three-day festival will be held at 121 Alamo Plaza and will feature guest instructors who will teach you how to shimmy and shake your way to tango greatness.
There will also be tango master shows so that you can watch top Tangueros and Tangueras perform their magic. Students of all ages and performance levels are encouraged to attend.
The San Antonio Tango Festival will last from September 23rd through September 25th.
39th Annual Jazz'SAlive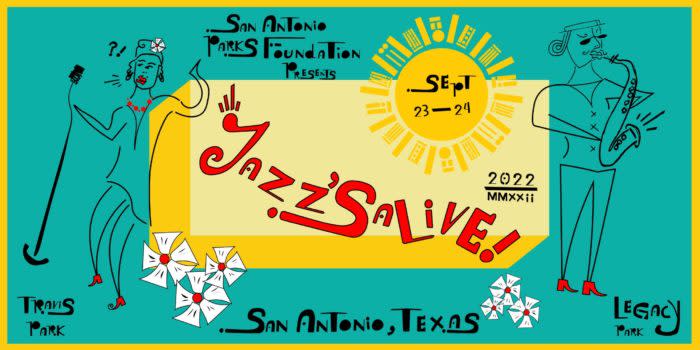 Jazz is alive and well in San Antonio! The 39th Annual Jazz'SAlive Festival, the City of San Antonio's Official Jazz Music Festival, returns September 23-24th! The San Antonio Parks Foundation, in partnership with The City of San Antonio and Michelob Ultra, invites you to celebrate jazz in downtown San Antonio. In addition to stages at historic Travis Park, enjoy entertainment at Legacy Park.
Jazz'SAlive General Admission is free, all ages, and open to the public! No outside food or beverage is allowed. Tickets are available for premium seating and VIP areas. Make plans to join us!
It Ain't Necessarily So! With Duo Baldo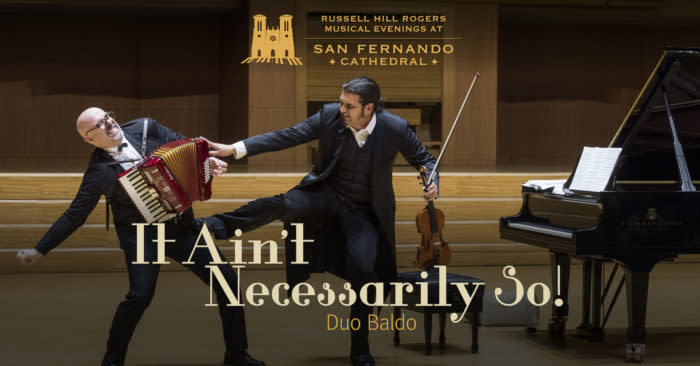 On September 25th at 7:00 p.m., you will not want to miss the latest installment of the Russel Hill Rogers Musical Events at San Fernando Cathedral. The performance of It Ain't Necessarily So by Duo Baldo will surely delight with the combination of virtuosic performances and theatrical humor.
Duo Baldo comprises renowned violinist Brad Repp and pianist/actor Aldo Gentileschi, hailing from Florence, Italy. The two have held over a thousand performances in recital halls, major concert halls, and now the historic San Fernando Cathedral.
Although this event is free and open to the public, tickets are required for entry.
This is just the beginning of the new season of Russell Hill Rogers Musical Evenings at San Fernando Cathedral from Musical Bridges Around the World! Ticket registration is now open for all 5 FREE Sunday 7 PM concerts in the heart of downtown San Antonio featuring world-class artists!
RiverArtober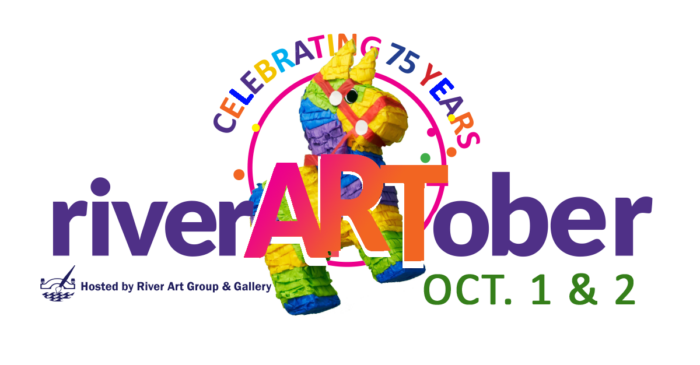 Presented by the River Art Group and Gallery, RiverArtober is held in the heart of San Antonio at the La Villita Historic Arts Village. Enjoy unique art and handmade crafts in addition to music, food, and art demonstrations, which will occur at various times throughout both days.
You can also get inspired by the Art Group's Annual Competition and Show, exhibiting inside the gallery during this event.
This free public event will take place on October 1st and 2nd, from 10:00 a.m. to 5:00 p.m.
Creative Confluence: A Spirited Festival Of Nature, Music, And Art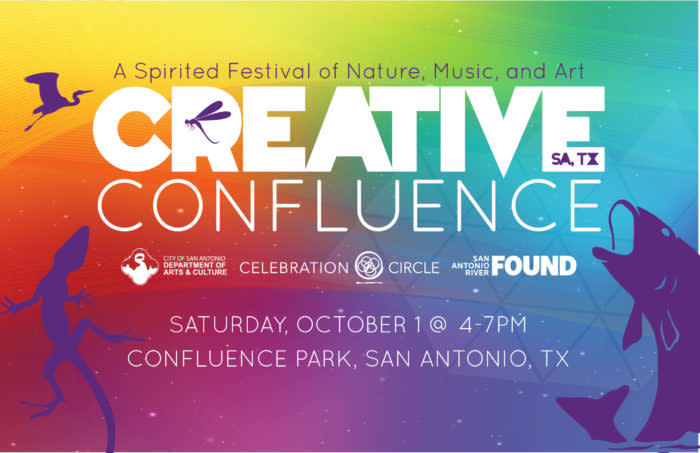 All ages and abilities are encouraged to experience the inspiration of nature intertwined with music, poetry, dance, drumming, yoga, and hands-on art activities, situated in the midst of the natural wonderland of the San Antonio River at Confluence Park for Creative Confluence: A Spirited Festival of Nature, Music, and Art. Join us on Saturday, October 1 from 4-7 p.m. for hands-on activities, entertainment, and more.
Artpace's 19th Annual Chalk it Up Festival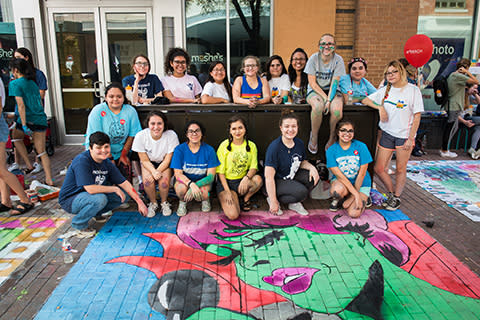 Check out Houston Street on October 8th for Artpace's 19th Annual Chalk It Up Festival. This free annual event celebrates the art and culture present across San Antonio. Join school teams, community teams, and San Antonio-based artists as they join the public in embracing artistic expression.
There will be large, collaborative murals, educational art activities, and a meet and greet with local artists. The theme for this year's festival is The San Antonio River. The Chalk It Up Festival is Artpace's second largest fundraiser, so you do not want to miss this colorful, fun event.
The event starts at 10:00 a.m. and ends at 2:00 p.m.
San Antonio | The Saga at San Fernando Cathedral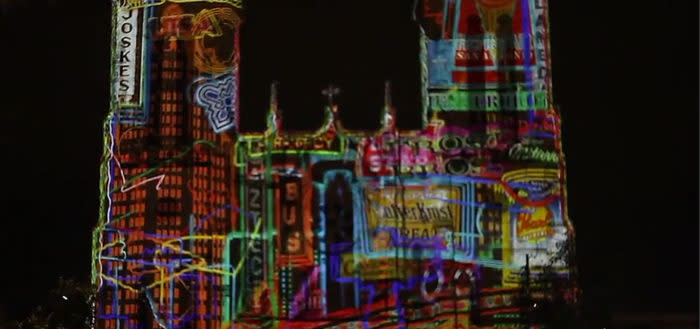 Experience San Antonio in all its glory with a video art installation by French artist Xavier De Richemont. San Antonio The Saga at San Fernando Cathedral takes you on a visual journey through San Antonio, from historical discovery to modern achievements.
The Saga is projected on the facade of the San Fernando Cathedral in the heart of downtown San Antonio. The entire video is 24 minutes and covers 7,000 square feet.
The Saga is free to the public and occurs every Tuesday, Friday, Saturday, and Sunday through 2024. Times are updated regularly and are listed on the website.
Find Cultural Events in San Antonio Throughout the Year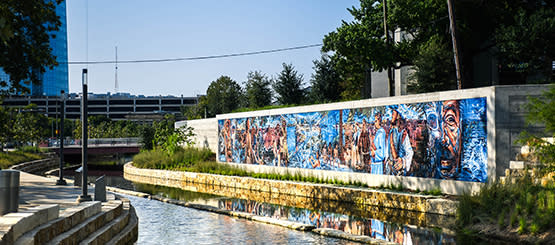 San Antonio is the city of authenticity, which means creativity pops around every corner. Whether you are looking to watch a live performance or you want to be inspired by your next favorite piece of art, there is always something to see and experience.