Sometimes it is good to take a break from your routine and there is no better way to do that than with solo travel. Imagine how liberating it is to explore The Alamo City at your own pace. You deserve a break and San Antonio is a top solo trip destination - so start 2023 off by treating yourself to a vacation meant just for you!
Experience sightseeing by yourself, take a stroll through a beautiful garden, watch a live show, and enjoy all that this city has to offer.
Here is how to take yourself on the ultimate solo trip in San Antonio:
Take A Self-Guided Tour of San Antonio's Iconic Landmarks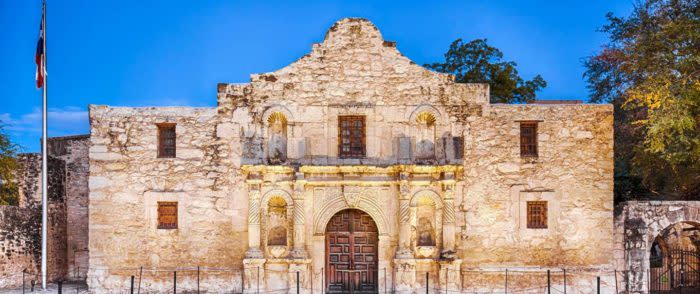 The Alamo
San Antonio is known for its historical landmarks and this highly walkable city is worth exploring. On your solo trip, stop by The Alamo and learn some Texas history.
Missions National Historical Park, designated a UNESCO World Heritage Site, will take your breath away with stunning architecture, incredible history, and serene surroundings. Insider Tip: Be sure to check out the famed Rose Window at Mission San Jose and see if you can find other designs throughout the city influenced by this architecture.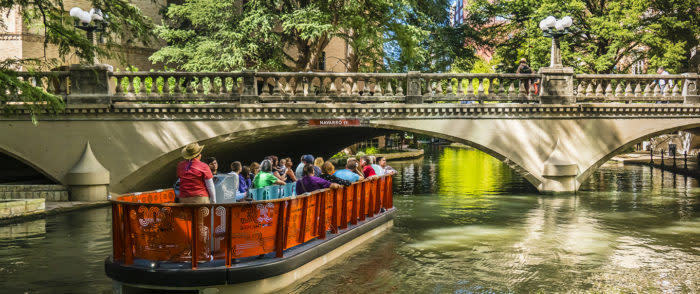 River Walk
Next, you may want to traverse the River Walk, which is seemingly endless with its many dining, shopping, or exploration opportunities. Be sure to visit in the morning and in the evening for two completely different experiences. Morning strolls are the perfect time for quiet reflection or for securing the perfect setting to dive into a good book. Evening visits are when the city's bustling nightlife comes alive.
If you would prefer to have a more guided experience, there are plenty of tour opportunities that can take you on a boat cruise, by foot, or by bus. San Antonio is a place of history, culture, and tradition so get the camera ready and experience interactive history.
Enjoy A Relaxing Stroll Through the Scenic Side of San Antonio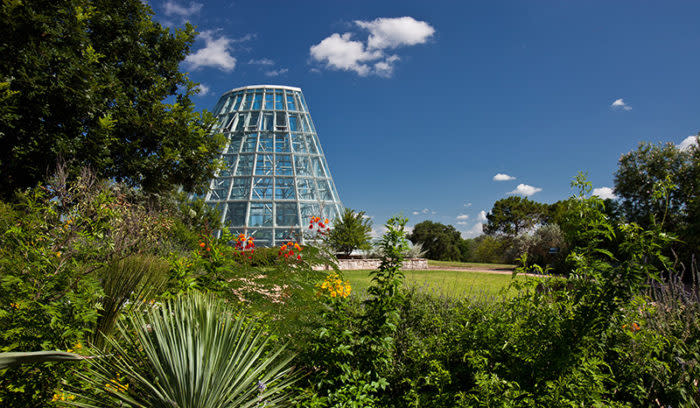 The San Antonio Botanical Garden
One of the best aspects of taking a solo trip is the ability to reset your mind, body, and soul. San Antonio has plenty of stunning outdoor locations that offer a relaxing experience that is perfect for reflection and meditation.
One of the most serene spots in the city is the Japanese Tea Garden which dates to 1919. Take in find ponds filled with koi fish, stone bridges, and even a 60-foot waterfall. There is also the San Antonio Botanical Garden which offers an abundance of flora that is as breathtaking as it is expansive. You will also want to check out Brackenridge Park, which is an urban park with no shortage of activities to enjoy.
Take Yourself to An Exciting Show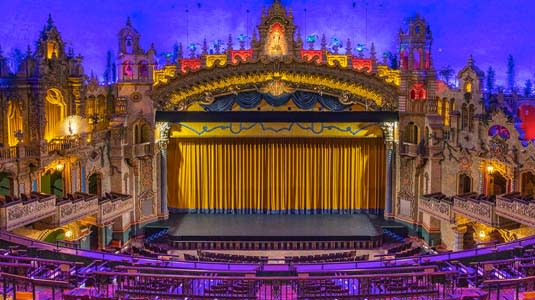 The Majestic Theatre
One of our favorite things to do on a solo adventure is to take yourself to a live show. San Antonio is a top arts and culture destination and there are plenty of ways to enjoy live music and theatre.
Head to the Tobin Center for the Performing Arts, where you can be in the middle of San Antonio's cultural scene. Experience ballet, operas, and the theater like never before with nationally recognized shows or local affairs.
There is also the historic Majestic Theatre located in the heart of San Antonio; here you will find the San Antonio series of Broadway performances featured in one of the richest historical landmarks around.
Treat Yourself to A Day Of Solo Shopping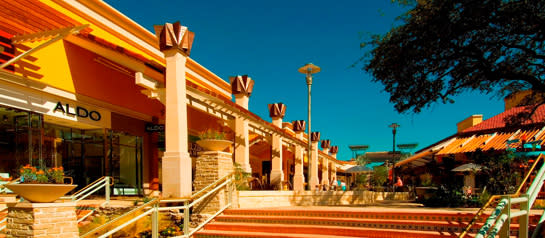 The Shops at La Cantera
Who says solo traveling cannot include a little solo splurging? Shopping in San Antonio is fun, festive, and always surprising. If you want traditional shopping where you can find a mixed-use luxury space then look no further than Historic Pearl. This shopping plaza offers green spaces, retail and dining - and is home to the third campus of the Culinary Institute of America (so you know the food here is good!)
Take in the great San Antonio weather at the outdoor mall, The Shops at La Cantera, where you will be wined, dined, and have a good time set to a beautiful backdrop of the Texas Hill Country.
And if you're seeking something a little more culturally-centered, there is Historic Market Square, the largest Mexican market in the United States, which is a three-block outdoor space that has a collection of vendors, ranging from those who sell Talavera pottery to Mexican exotic curios. From here, you can also check out The La Villita Historic Arts Village which occupies one block of downtown San Antonio. At La Villita Historic Arts Village you can find artisan goods, boutique-style shopping, and plenty of cultural wares.
Take Yourself Out to Dinner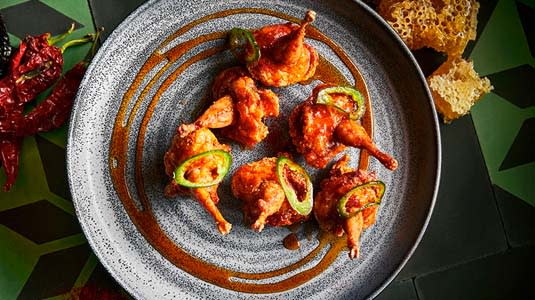 Tributary
When you're in San Antonio, you're in the Culinary Capital of Texas. Eat to your heart's content at one of the many casual or fine dining options in San Antonio. Head over to our Eat page now and begin your culinary search based on your location and the cuisine type you want to start with first. Culinary gems are easy to find regardless of where you are in the city. Head over to our Neighborhoods page for more options on how to explore San Antonio's diverse neighborhoods.
Enjoy San Antonio No Matter How You Travel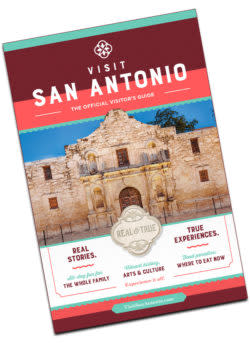 There are so many ways to explore the beautiful city of San Antonio, check out our digital Visitor's Guide to help get you started. With its highly walkable neighborhoods and historic landmarks, whether you enjoy traveling by yourself, with a friend, or bringing the whole family San Antonio is a fantastic destination, so start planning your trip today.