Are you looking for an exciting adventure for Spring Break 2023? The weather in San Antonio is beautiful this time of year, and there are plenty of ways to get out, have fun, and experience all that the Alamo City has to offer all springtime long.
From outdoor expeditions to exciting excursions, there is plenty to see and do all Spring Break-long in San Antonio - for everyone in the family!
Get Wild at Jungle Boogie Break at the San Antonio Zoo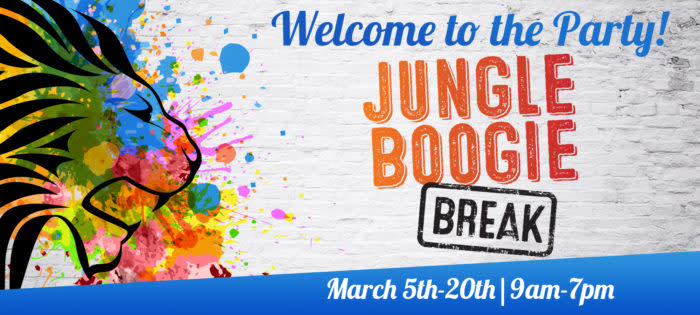 Date: March 5-20, 2023 Time: 9 a.m.-7 p.m.
The San Antonio Zoo gets a little wilder this spring at Jungle Boogie Break! In addition to the beautiful animals and exhibits that have made the San Antonio Zoo the number one Zoo in Texas, throughout March visitors will be treated to live music, dance parties, animal interactions, food and drinks!
Head Out to Our Incredible Theme Parks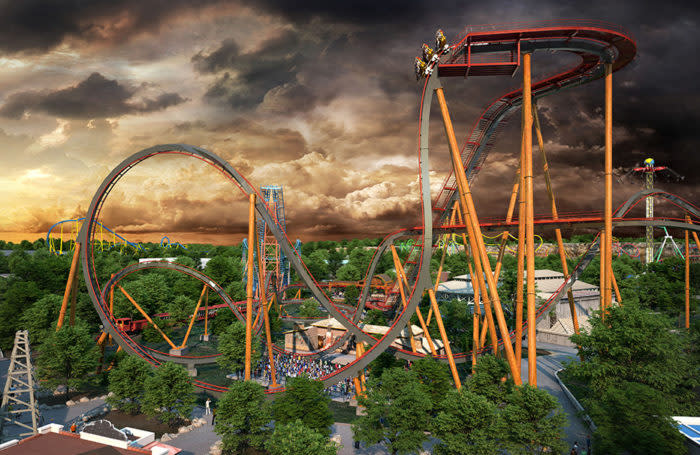 Six Flags Fiesta Texas
Date & Time: Be sure to check operation dates ahead of time for your selected theme parks
If it's theme parks you're after, they're in abundance at San Antonio. Start off by tackling the world's steepest Dive Coaster, Dr. Diabolical's Cliffhanger at Six Flags Fiesta Texas where you'll reach speeds of up to 60 miles per hour. Then head over to SeaWorld San Antonio and take on the tallest, fastest, longest wooden rollercoaster in Texas - the Texas Stingray. Next, you'll want to check out Morgan's Wonderland - the World's First Ultra-Accessible™ theme park where all abilities and ages are welcome!
Welcome Spring Break at Historic Market Square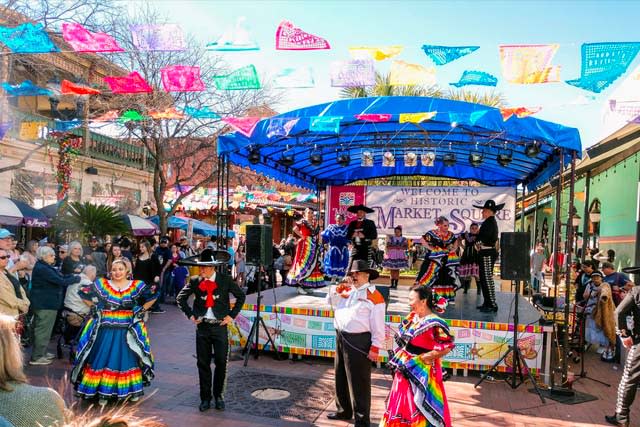 Date: March 11-12 Time: Festivities begin each day at 10 a.m.
Kick off your spring break at Historic Market Square's 35th Annual Fiesta Primavera! Get a taste of vibrant, lively San Antonio at the largest Mexican market in the country. Live music, incredible food, and unique shopping experiences await at this festive family-friendly event.
Go Green with St. Patrick's Day and Weekend Festivities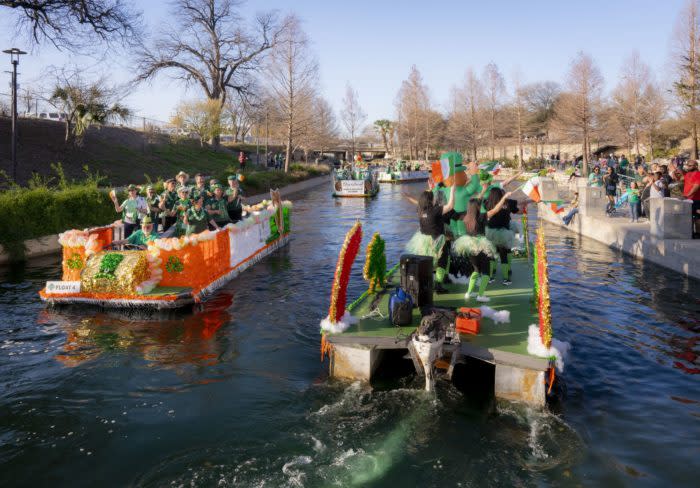 Date: March 17-19, 2023
The San Antonio River Walk goes big for St. Patrick's Day. From live music at Arneson River Theatre to dyeing the River Walk green just like the famed River Shannon, and a lively river parade that includes the beautiful Museum Reach portion of the River Walk, the family-friendly St. Patrick's Day activities are non-stop. This is also your chance to catch the Bud Light St. Patrick's River Parade - if you miss the first parade at the Museum Reach, have no fear! A second parade happens downtown!
Get Competitive and Race Down the San Antonio River Walk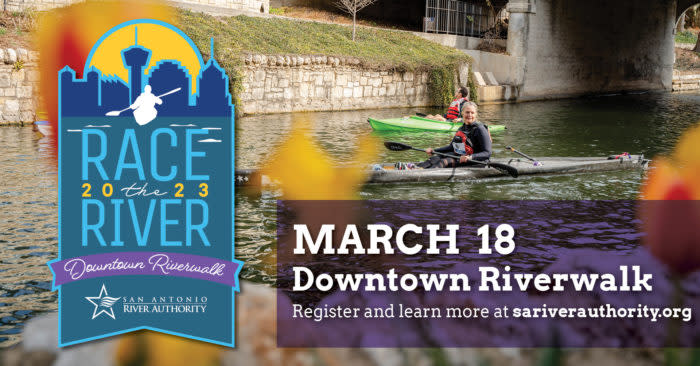 Date: Saturday, March 18, 2023 Time: 7:00 a.m.
Rise and shine! It's time for the first water race of the year at the San Antonio River Walk! Race the River invites canoe and kayak pros and amateurs alike on a 5-mile spring down the San Antonio River along the San Antonio River Walk. Whether this is your first or hundredth race, it is sure to be a great time with lots of fun to be had. Top finishers will receive special prizes. Register today!
Head Outside and Tour Beautiful San Antonio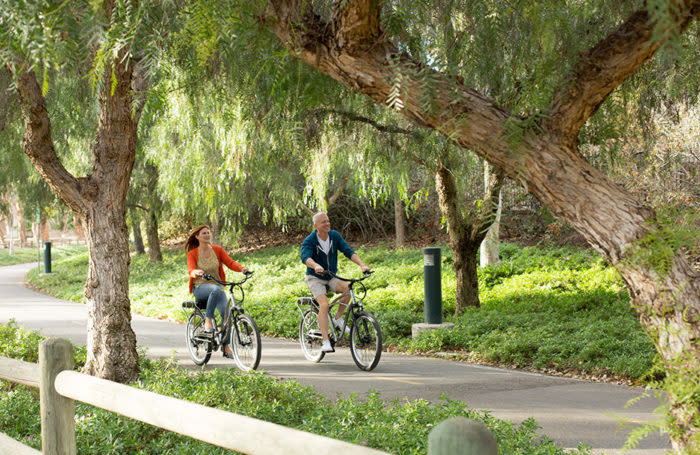 Pedego San Antonio
Date & Time: Spaces for these tours fill up fast, be sure to book ahead of time
Have we mentioned that San Antonio has beautiful weather? To the tune of over 250 days of sunshine! What better way to relish our great weather than with a guided tour?
The best part is there are so many ways to experience the city! Want to explore San Antonio by water? Hop on a GO RIO River Cruise and drift on a guided cruise through the heart of downtown San Antonio! They're also offering special Spring Break Reserved Tours complete with misting fan and bottled water to keep you cool throughout your journey.
Looking to see the city through a bird's eye? Alamo City Helicopter Tours has you covered. Maybe you'd like a tour guide to guide you on a bike ride? That's where Mural Ride can guide you through artistic San Antonio and San Antonio Bike Tours can take you through historic parks and neighborhoods. Bus? Hop on a City Sightseeing Double-Decker and cruise through the Alamo City. Maybe you want to ride through the city at your own pace - rent a Pedego San Antonio electric bike and take off! And we're just scratching the surface - find these and even more tour options on our Tours page now!
Let the Music Move You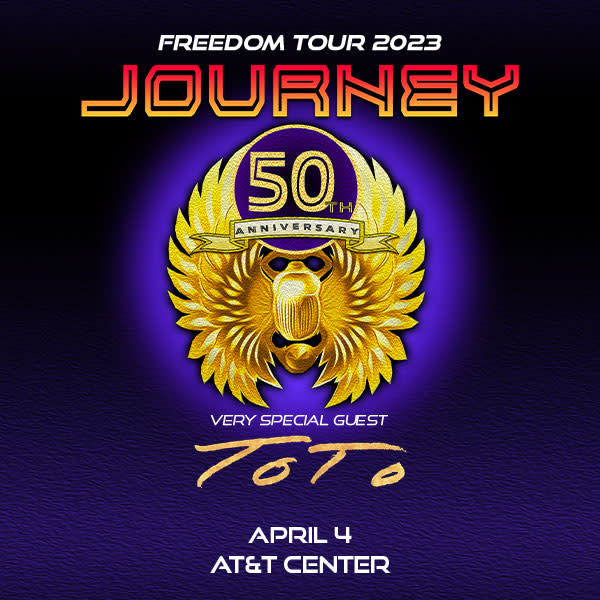 San Antonio loves its music scene - and we're turning up the volume this spring! Musical titans MANÁ, Depeche Mode, and Journey (with special guest Toto) each have a stop at  San Antonio's  AT&T Center this spring. Which icon are you most excited to see?
Dine Your Way Through the Culinary Capital of Texas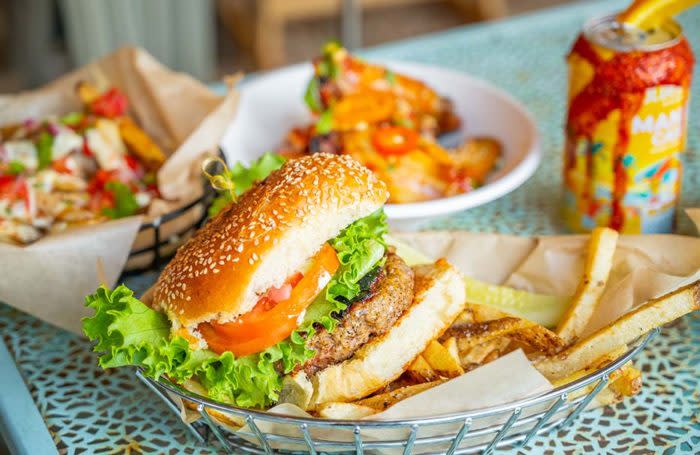 The Good Kind
Try Texas Monthly's #2 "Taco You Must Eat Before You Die" at Rosario's, relax with incredible food and drinks in a spacious garden lounge setting at The Good Kind, or enjoy an unforgettable brunch at the historical Guenther House. Whatever your heart's - or taste buds' - desire, you can find it in San Antonio. Visit our Eat page now to narrow down your selections on where to get started!
Catch a Show at the Tobin Center for the Performing Arts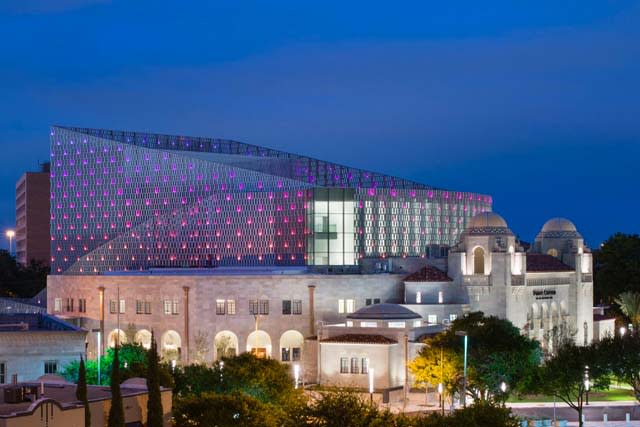 When we say there's a show for everyone here - there is literally a show for everyone this spring at the Tobin Center for Performing Arts. Broadway lovers? Check out Legally Blonde - the Musical. Young and young at heart? Dragons and Mythical Beasts and Blippi: The Wonderful World Tour are making their way to San Antonio. Science aficionados? Neil DeGrasse Tyson has a show for you. For even more Tobin Center action, be sure to check out their event calendar! But if folk/pop/punk is more of your scene, you'll want to head to the Pachanga de San Patricio on March 17th! This one is a  St. Patrick's event - so bring your green and get ready to have fun!
Take a Turn at L'Étape San Antonio by Tour de France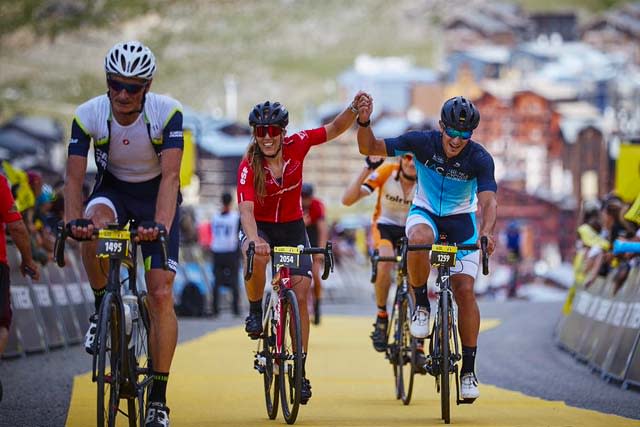 Date: April 16, 2023 Time: Times vary by race wave
L'Étape San Antonio by Tour de France is back in San Antonio for its second year and this one is perfect for the active family. Whether looking to race competitively or just have a good time, race options are available for the whole family. Though each race has age requirements, there are still smaller events that are open to younger participants. Sign up today!
Get Your Fiesta On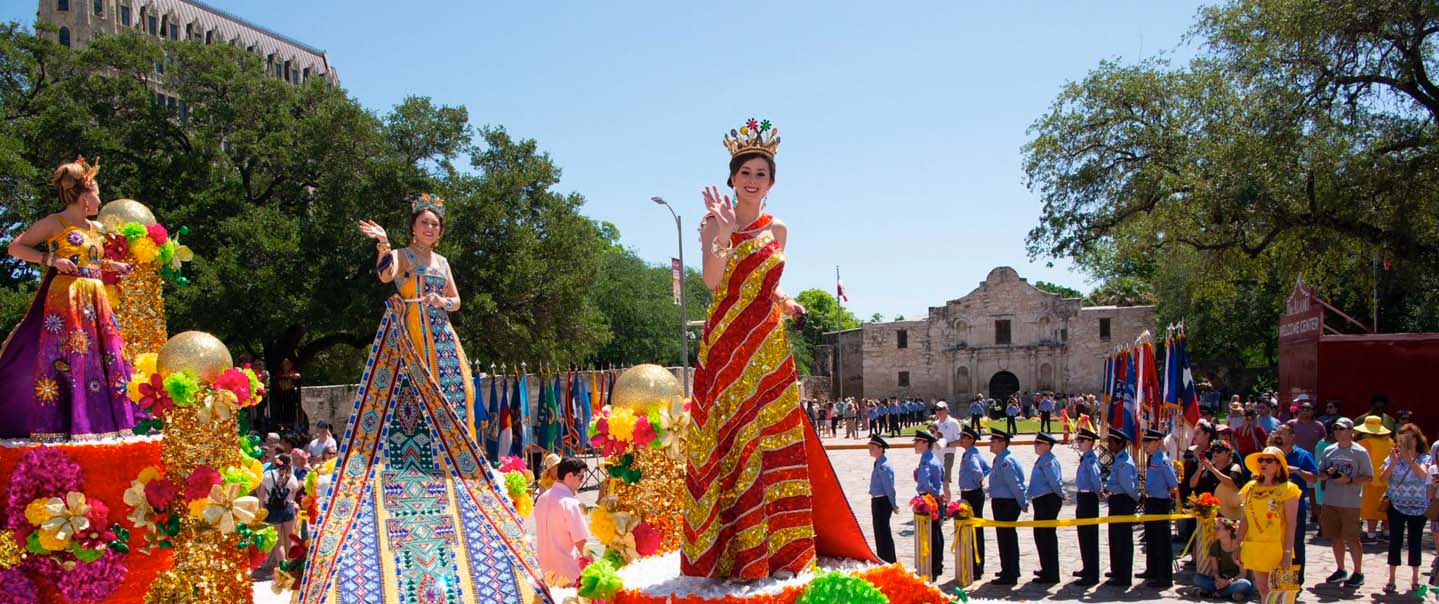 Date: April 20-30, 2023 Time: Times vary for each event
The city's 11-day festival with a purpose arrives again in April! Fiesta San Antonio truly is a San Antonio event you must experience at least once! Bring the family for Fiesta San Antonio and take part in Fiesta events like Texas Cavaliers River Parade, Ford Mariachi Festival, and more!  Peruse the official Fiesta San Antonio event calendar for even more events to check out!
There Are So Many Fun-Filled Family Adventures in San Antonio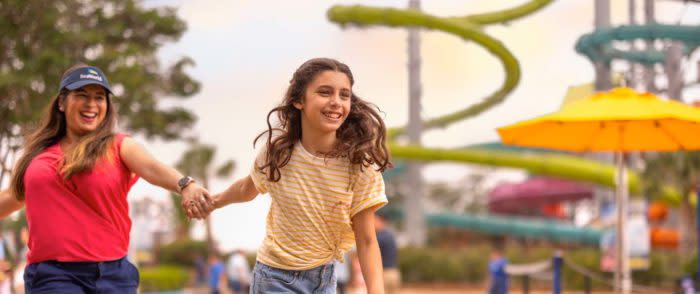 If you want to take a family vacation that is jam-packed with family-fun events and experiences, then San Antonio is great all year long. Start planning your trip today and discover all the city has to offer.