San Antonio & The Texas Hill Country
FREDERICKSBURG, TEXAS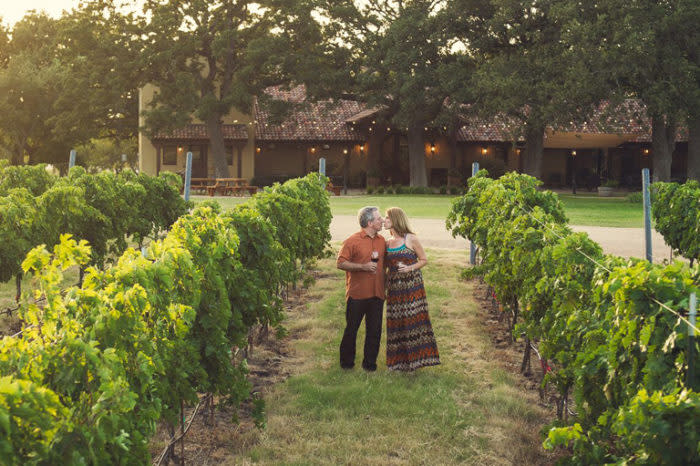 Cette petite ville allemande ne comptant que 10.500 habitants se trouve à juste une heure et quart au nord-ouest de San Antonio et San Marcos. Célèbre à la fois pour sa gastronomie, vin, fleurs sauvages, magasinages et fête annuelle d'Oktoberfest, Fredericksburg est parfait pour un séjour de trois jours dans le cadre de votre aventure de San Antonio et le Texas Hill Country.
Main Street, le quartier historique de la ville, possède plus de 150 magasins, galeries d'art, musées, restaurants, boulangeries et Biergartens. Pour apprendre un peu d'histoire, il suffit de faire un tour chez le Lyndon Baines Johnson National Historical Park, le National Museum of the Pacific War, le Pioneer Museum et le Sauer-Beckmann Living History Farm. Lorsque vous devez remplir votre estomac, vous y trouverez des plats traditionnels tels que du Sauerbraten, Wiener Schnitzel et des Reuben sandwiches avec plein de bières de l'Allemagne et du Texas pour étancher votre soif. Le paysage avoisinant détient presque 20 vignobles ; ainsi que des randonnées, escalades, observations des oiseaux, terrains de golf, cyclisme et le Wildseed Farms, la plus grande ferme de fleurs sauvages aux Etats-Unis. Après le coucher du soleil, vous pouvez écouter de la musique country dans la ville avoisinante de Luckenbach Texas, avec une population de 3 ; et enfin vous pouvez passer la nuit dans un hôtel ou alors un des presque 400 gîtes touristiques et pensions.
Téléchargez un itinéraire dès maintenant ou alors planifier ci-dessous votre propre séjour à Fredericksburg et le Hill Country.