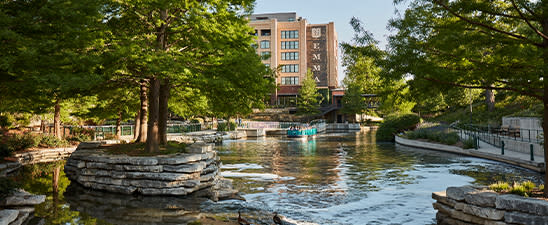 San Antonio in the springtime! Sunshine, fresh air, great food, and fantastic events, what more could you want in a vacation destination? We already have a guide for you for St. Patrick's Day, and Spring Break - so let's take a look at what other things to do are happening in March!
Find a Celebration For Every Taste
Sporting events, celebrations, culinary events and more. There is always a reason to celebrate in San Antonio. We've selected some events for you below but be sure to check out our Events Calendar for even more celebrations happening all year long!
Commemorate Texas' Independence at the Alamo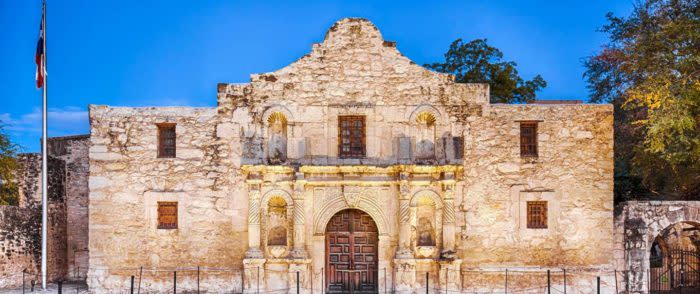 Texas Independence Day | March 2: Did you know that Texas celebrated its independence on March 2, 1836? Almost 10 years after it was its own country! The Alamo commemorates Texas Independence Day with music and living history demonstrations starting at 9:00 a.m. on March 2. This one is free to everyone to attend!
Enjoy a Day of Live Music at The Espee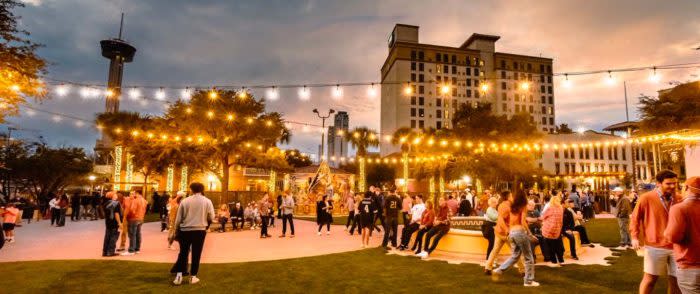 The Espee
All Aboard! | March 4: Previously known as Sunset Station, The Espee is back and better than ever - and ready to celebrate! Check out All Aboard! on Saturday, March 4 for live music from bands like The Head and the Heart, Danielle Ponder, Grupo Fantasma, Upsahl and more. This one is an outdoor venue some come prepared to celebrate with sunshine during the day and under the stars at night!
Kick Off Spring Break at Historic Market Square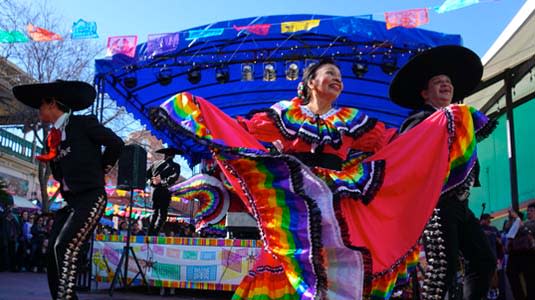 35th Annual Fiesta Primavera | March 11-12: Head over to Historic Market Square to officially welcome spring break at the 35th Annual Fiesta Primavera. Enjoy live entertainment, delicious food, and peruse the largest Mexican market in the country!
Attend an Event That Celebrates Our Diverse Culture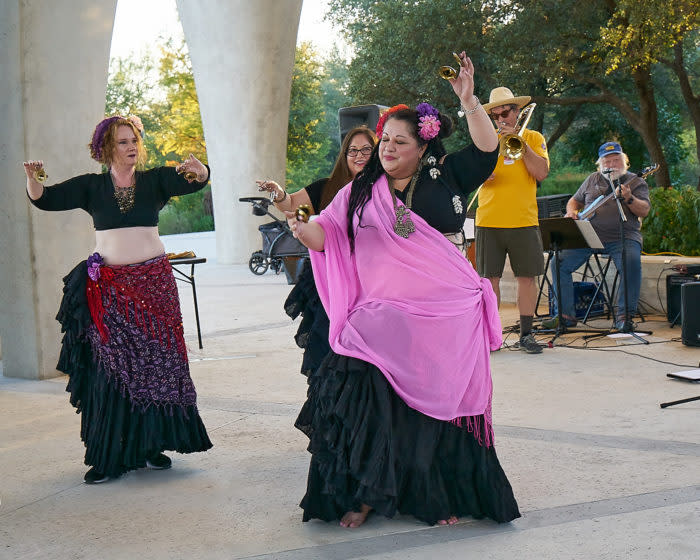 Creative Confluence: A Spirited Festival Of Nature, Music, Poetry, Storytelling, Hands-On Art, Yoga, And Dance In Celebration Of World Water Day
DAM! Sonic Art Series | March 4 & 25: Have you ever considered water as a carrier of culture? Water holds incredible importance to the history and culture of the Alamo City and local composer Pamela Martinez explores this concept with two free sonic art performances: DAM! Lake Elmendorf and DAM! Roosevelt Tunnel Outlet.
Discover Los Trompos at The Shops at La Cantera | March 11-April 9, 2023: Translated to "spinning tops," Los Trompos at the Shops at La Cantera invites you to immerse yourself in vibrant, larger-than-life tops. Made for both children and adults - come spin, play, relax, and more!
Creative Confluence: A Spirited Festival Of Nature, Music, Poetry, Storytelling, Hands-On Art, Yoga, And Dance In Celebration Of World Water Day | March 11: Become inspired by nature, find the beauty in poetry, be moved by dancers from diverse cultures, and explore more with hands-on activities. It's all the upcoming Creative Confluence event at none other than Confluence Park!
65th Annual San Antonio Folklife & Dance Festival | March 25-26: Explore local folk dance groups and live music performances all weekend long at the 65th Annual San Antonio Folklife & Dance Festival. Explore our diverse cultures and enjoy local vendors and food offerings. Free to attend and all are welcome!
Vamos a Bailar | Thursdays through March 30: Dance, dance, dance in San Antonio! At Vamos a Bailar, you're invited to dance your way through Pearl Park at Historic Pearl. Dance to a mix of bachata and salsa music. All dance levels are welcome!
Treat Your Tastebuds to a Culinary Event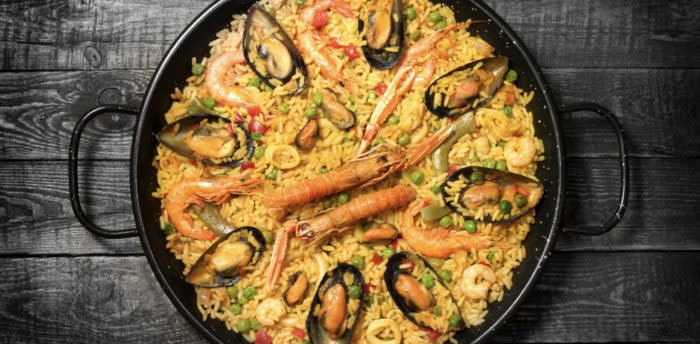 Paella Challenge
When you're in San Antonio, you're in the Culinary Capital of Texas! No trip to the Alamo City is complete without tasting our incredible food.
Plant Forward Cooking Class with Pharm Table's Chef Elizabeth Johnson | March 14: Pharm Table is known for locally-sourced, globally-inspired food and its Chef, Chef Elizabeth Johnson, looks forward to teaching you the best techniques and methods for creating quick and nutritious plant-based dishes at her next Plant Forward Cooking Class.
Women & Whiskey | March 16: Each month, La Cantera Resort & Spa is host to the Women & Whiskey series. Learn about the roles women play in the business of whiskey - from distilling to marketing, and everything in between! Enjoy live entertainment, tastings, eats - and be ready to talk whiskey!
Kosmic Vegan Pop-Up | March 19: Good vibes and great food are at Kosmic Vegan Pop-Up. Enjoy over 50 vendors, vegan foods, and much more!
13th Annual Paella Challenge | March 26: If you love paella, and especially if you have never tasted Paella, then the Paella Challenge is for you! Happening March 26, the Paella Challenge is in its 13th year and includes paella dishes from chefs that hail from all across the US and Mexico. Your mission is to taste all of these phenomenal dishes as these participating chefs go head-to-head in a paella competition fit for a king!
James Beard Foundation Taste of America | March 29: Celebrating its 10th year, the James Beard Foundation Taste of America arrives in San Antonio this March. Head over to Pharm Table where Chef Elizabeth Jonson and visiting chefs Luciana Giangrandi and Alex Meyer demonstrate their meaningful commitments to their communities and how they are making the culinary industry more equitable and sustainable.
Get Some Fresh Air at a Nature-Based Event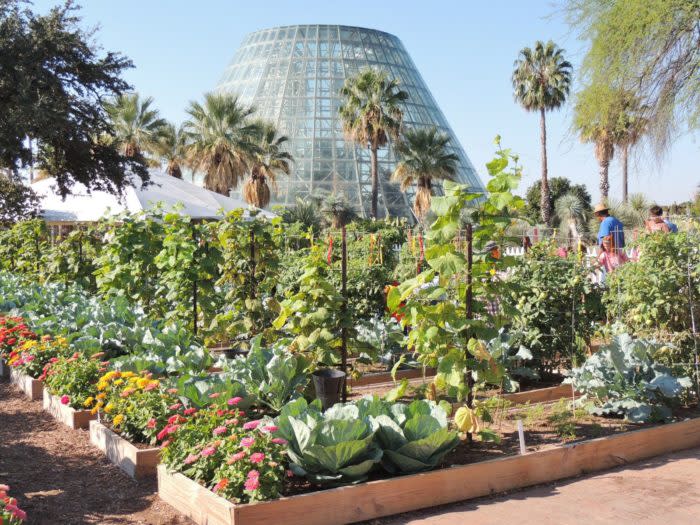 San Antonio Botanical Garden
LUSH: Twilight in the Garden | March 16: March marks the return of the San Antonio Botanical Garden's LUSH: Twilight in the Garden series. Enjoy an after-hours evening with live music entertainment, a signature beverage for the evening, and beautiful bloom displays on the 38-acre urban oasis. Can't make it March? This series runs the third Thursday of each month through October!
Race the River | March 18: Canoers and kayakers of all levels of expertise are invited to Race the River! Held downtown at the San Antonio River Walk, it's a 5-mile sprint on the water in a competitive paddling series. Amateur and Pro racers are welcome!
Spend Some Time at the Valero Texas Open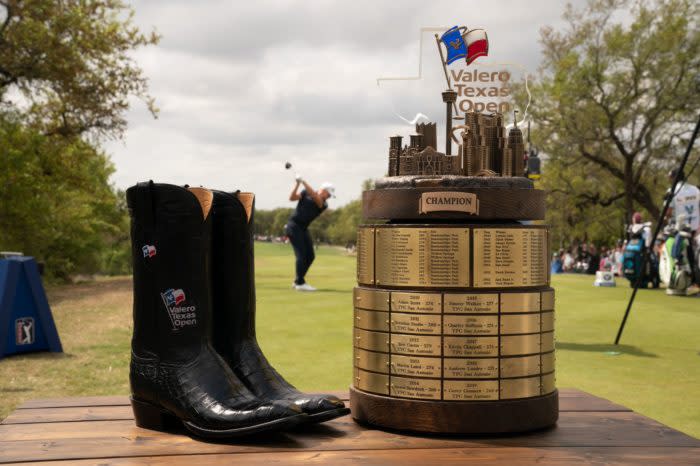 The Valero Texas Open is coming March 27 - April 2, 2023
Valero Texas Open | March 27-April 2: Calling all golfers and all lovers of the sport! The Valero Texas Open lands in San Antonio from March 27-April 2. Held at TPC San Antonio, the Valero Texas Open is the 3rd oldest PGA tournament and the oldest professional golf tournament to be held in the same city throughout its entire existence. Celebrating 101 years, all ages are welcome to experience the Valero Texas open. Tickets are on sale now!
Head to a World-Class Theme Park for Incredible Special Events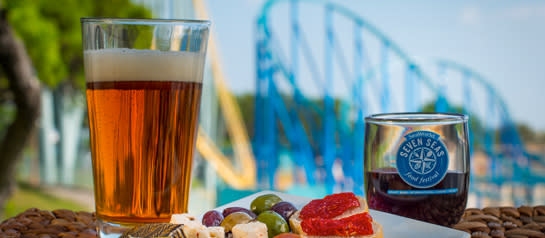 SeaWorld San Antonio Seven Seas Food Festival
Sure, you may have heard that our theme parks are unmatched, but did you know that they are serving up some incredible events in March?
Jungle Boogie Break | March 5-20: Get your boogie on at Jungle Boogie Break at The San Antonio Zoo. Get your groove on with live dance parties, animal interactions, and delicious food and drink options!
Scream Break | March 11-18: Six Flags Fiesta Texas welcomes more chills this March at Scream Break. A limited after-hours event, Scream Break runs from 9:00 p.m. to midnight. Frightful fun happens as the Scream Punk Army takes over Crackaxle Canyon Screampunk District. Explore haunted houses, take rides on thrilling coasters and enter if you dare!
Seven Seas Food Festival | March 23-May 21: SeaWorld San Antonio wants to invite your tastebuds to oceans of flavor at the Seven Seas Food Festival. Visitors can explore over 60 different cuisine options paired with nearly 50 beer, wine, and cocktail selections that pair nicely with a visit to SeaWorld San Antonio!
Take a Tour in the Great Outdoors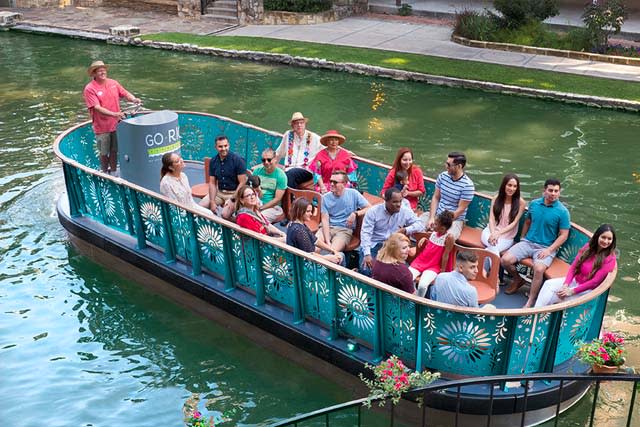 Go Rio River Cruises
By river barge, bus, bike, or on foot - whichever way you choose to explore San Antonio, there are plenty of ways to tour the outdoors with us! Enjoy the fresh air and warm rays as you learn more about our city!
By Water
If you find yourself on a barge drifting through the heart of San Antonio, you can bet that you're on a Go Rio River Cruise. Take a standard narrated tour down the San Antonio River Walk, or try a themed Cruise. In March, you'll be able to find themed Spring Break Reserved Tours that come with a complimentary misting fan. The San Antonio African American Community Archive & Museum also offers Black History River Tours throughout the year. Your next opportunity to catch on in March will be March 11, 2023!
While we're on the subject of river barges, did you know that you can take a dinner cruise on the River Walk? Every Friday and Saturday in March, Paesanos Riverwalk invites you to enjoy Dinner Cruises on the San Antonio River Walk where you can enjoy a delicious fresh Italian dinner as you enjoy the sights and sounds of the River Walk.
On Foot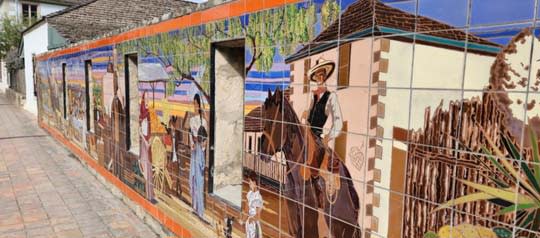 If you're looking to hit your steps for the day, Mission Adventure Tours offers year-round guided walking tours that dive into San Antonio's rich cultural history. Take the "Historic Church Tour" or the recently added "History Through Art" tour and explore San Antonio's rich history while discovering our phenomenal public art scene.
Amigos Free Walking Tours also provides a great walking experience. Tour downtown San Antonio with a tour guide through Downtown San Antonio or the King William District. All ages are welcome, and accommodations can be made for accessibility. There is no set price for Amigo Walking Tours, but you are welcome to tip what you feel is comfortable and fair at the end of your tour.
By Bike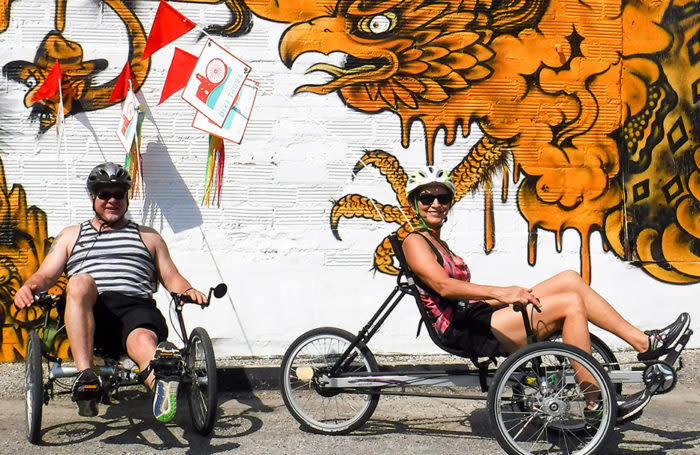 SA Bike Tours
If you're looking to feel the wind in your hair as you pedal through our beautiful city, try a bike tour! San Antonio Bike Tours offers tours for all levels of experience that take you through historic parks and neighborhoods, exploring public art, historical sites, and more.
Also eager to welcome you to soar through the streets of San Antonio is Mural Ride. Mural Ride provides riders with the experience of exploring San Antonio's street art, murals and graffiti - and the option to include food on your experience!
By Bus
Hop-on. Hop-off. City Sightseeing Double Decker Bus Tours are fun for all ages and drive you to some of our city's most well-known attractions. Hop on an iconic big red bus and zoom through the city today!
And so much more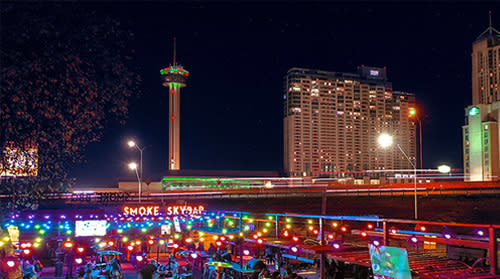 Smoke BBQ
We cannot wait to welcome you to the Alamo City in March! In addition to these events, be sure to check out our great restaurants and outdoor adventures!