The Soul of San Antonio Experiences
The Real & True History Experience
Runtime: 4 Hours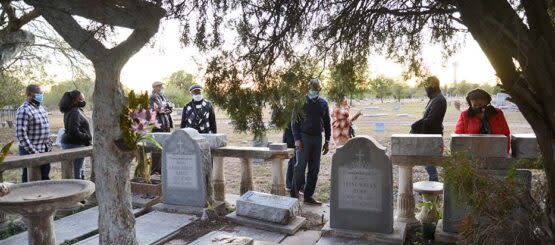 Spend a half-day learning about San Antonio's Black History. Take a trip through a cemetery to uncover San Antonio's buried Black History. Board transportation and see a few of the "safe places" for Negromotorists during the Jim Crow era while traveling to the Williams Historical Museum. The tour ends at the San Antonio African American Community Archive and Museum with a Black History tour on the San Antonio River.
Food and Beverage can be added to this experience at an additional cost.
Tour experiences may include:
Cemetery Tour
Williams Historical Museum
Black History River Tour
San Antonio African American Community Archive & Museum
The Soulful Culinary Experience
Runtime: Varies
Choose from four incredible culinary experiences:
Farm to Dinner Table: From local farms to the table we set for you, you will have the option of spending time at one of San Antonio's traditional or hydroponic farms. At both you will learn about selecting, planting and tending the produce and, you will harvest in-season produce for your trip to Alamo Kitchens. In the kitchen, we will pair your harvest with fresh ingredients to create the perfect meal. This is a hands-on activity, open to individuals and groups.
Night Out: Grab your favorite person and come cook with us. You will enjoy a night out learning, dining and making new friends, and will also walk away with a plan for a date night at home. This hands-on class ends in a full meal. Everyone receives recipes and a discount for in-store or online shopping.
Tacos & Tequila: Spend 2 hours with us as we mingle, eat and drink. You will build your own tacos and learn three cocktails. Everyone receives recipes and a discount for in-store or online shopping.
Cheese & Cocktails: Do you love charcuterie boards but aren't sure how to make them? We will show you the basics of making a cheese board. And while we are building our boards, we will build a cocktail or 3! This class includes a charcuterie board you can eat during the session or take with you, the recipes for the 3 cocktails and a discount for shopping with Alamo Kitchens.
The Art & Soul of San Antonio
Runtime: 4 Hours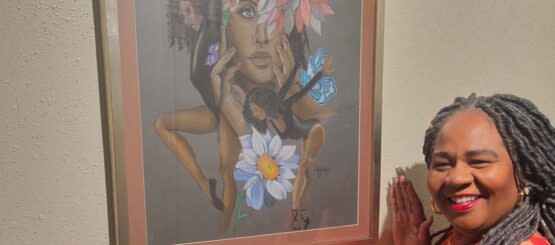 Choose from four incredible culinary experiences:
In the Eye of the Beholder Art Gallery and Studio, located in the historic Government Hill neighborhood is the only gallery in San Antonio dedicated to solely exhibiting both fine and contemporary artworks of local, as well as highly acclaimed, internationally known, Black artists and creatives.
The Art and Soul package can be curated to include gallery tours, local culinary arts tasting (such as our Sunday Art Brunch), interactive artist talks, public art excursions, and theatrical art performances, offering attendees a once-in-a-lifetime opportunity to experience all facets of the ever-expanding, Black art scene in San Antonio, Texas.
Tour experiences may include:
Tour the historic "Colored Library," now the Carver Community Cultural Center
Meet & Greet Local Artist(s)
Tour Public Art by Black Artists
Tour Black Art Galleries
Create Your Own Masterpieces
Appetizers and Beverages
The "Lit"erary Lounge
Runtime:
 3 Hours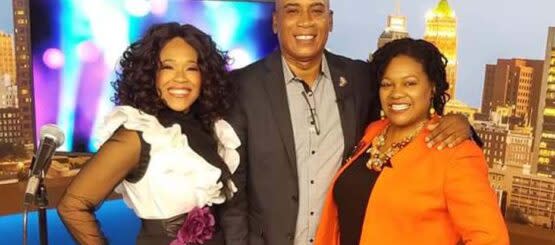 Come experience "Lit"erary Lounge SA for an artistic evening of literary expression which will celebrate and amplify African American voices by showcasing the heart and soul of local authors and poets in a relaxed environment. Authors will highlight their original work in a lounge setting and have direct interaction with the audience. Live music will add to the ambiance of the event. Ticket includes chef's choice selection of appetizer and beverage.
Additional food and beverages may be purchased. Autographed books written by featured authors will be available for purchase.
Tour experiences may include:
Meet Local Authors – Romance, Urban, Poetry, and Prose
Listen to Authors Read/Perform Their Work
Groove to the Sounds of Live Music
Sip Adult Beverages Curated by Master Distillers, Breweries, and Wineries