If you are looking to plan a golf trip solo or with friends and family, San Antonio is a top destination, offering a wealth of options for players of all skill levels. From the acclaimed Alamo City Golf Trail to numerous other courses, San Antonio boasts some of the country's most picturesque and challenging courses.
Here is your ultimate guide to getting the perfect hole-in-one golf trip in San Antonio:
There is a San Antonio Golf Trail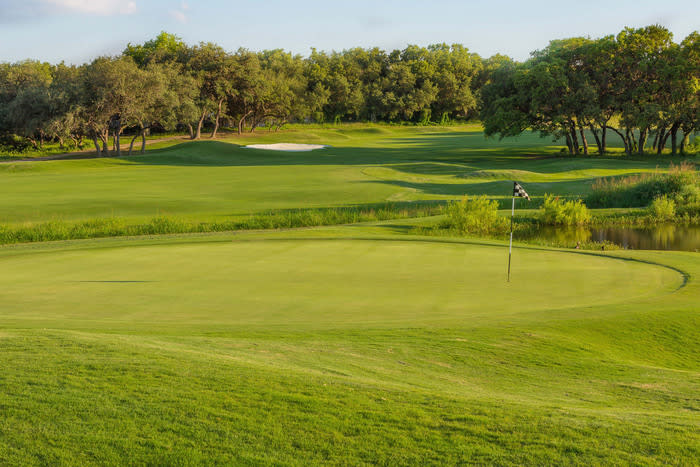 The Alamo City Golf Trail, also known as the Municipal Golf Association San Antonio, is a non-profit collection of 8 trails that the City of San Antonio maintains. The Alamo City Golf Trail consists of eight championship courses, all within a 45-minute drive from downtown San Antonio.
These include the following locations:
Riverside (temporarily closed for renovations)
Each course has its unique charm, and playing all eight will give you a comprehensive golfing experience in San Antonio.
There Are Plenty of Other Places to Play Golf Too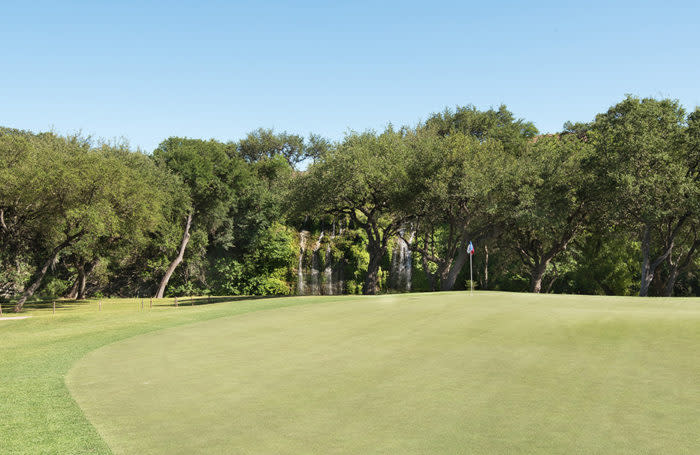 Canyon Springs
If you're looking for more variety, San Antonio has several other golf courses offering different styles and play levels. The Canyon Springs Golf Club offers championship golf courses, superb amenities, and an upscale atmosphere. At its 1998 opening, Golf Digest and Golf Magazine named Canyon Springs "America's Best New Public Golf Course." This location has impressed golfers ever since.
There is also The Quarry Golf Course, named the 7th most Unique Golf Course in the United States. There a fully stocked pro shop and a casual dining restaurant, but the course features native grasses, immaculate greens, and rolling hills. You can also try TPC San Antonio in the Holl Country, designed by architects Pete Dye and Greg Norman. This course offers a traditional design and a Hill Country exclusive layout, which provides views of the adjoining 700-plus acre nature preserve.
For those that want to take in a more leisurely game, or get some practice in, there are also plenty of TopGolf locations scattered throughout the Alamo City.
Stay At Resorts and Hotels Near Your Favorite Courses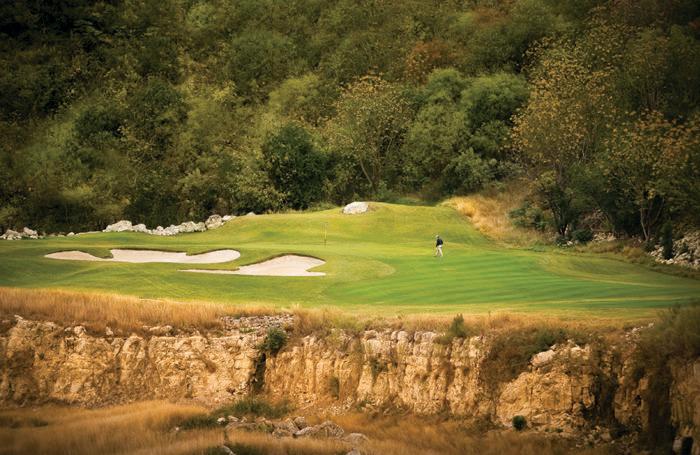 Quarry Golf Club
San Antonio offers a range of accommodations, including resorts and hotels near your favorite courses. There is the Hyatt Place San Antonio located at North Stone Oak. You will be close to the Canyon Spring Golf Club and many top San Antonio attractions. The hotel offers an on-site restaurant, a 24/7 gallery market, a meeting center, and more.
If you want to golf at La Cantera Golf Club, Drury Inn & Suites San Antonio offers free wireless internet, free popcorn, soda in the lobby, and free breakfast. Also, be sure to check out Red Roof Inn San Antonio at the Airport, which is not only less than one mile from the airport but also conveniently located near Quarry Golf Club.
San Antonio offers plenty of various accommodations to meet your individual needs.
San Antonio Is a Great Destination if You Love Sports and the Outdoors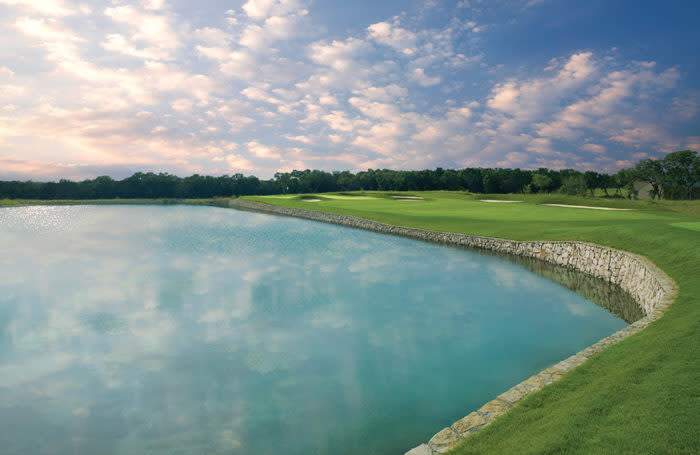 TPC San Antonio
San Antonio is not just a great destination if you love playing a round of golf but is perfect for many outdoor adventures. There are sporting events to be a part of and plenty to see and discover. Start planning your trip to the Alamo City and see why San Antonio is a top destination for outdoor and sports enthusiasts.