For those with a "work hard, play hard" mentality, Summer is the season to slow down and recharge with a little R&R. If you are in need of a vacation that focuses on your mental health and well-being, otherwise known as a "well-cation", San Antonio is the destination for you!
Not only is this city historic, but San Antonio is also holistic. There are plenty of outdoor activities to be had and indoor spaces that will help you get your meditation on. A well-cation may be just what you need between your visit to the Alamo or your trip down to the River Walk.
Whether you want to make it a spa day or have a light cocktail after a full day of dancing and yoga, San Antonio has a full itinerary for your summer well-cation needs.
Here are the top experiences that can rejuvenate your vacation this Summer:
Community Yoga at Confluence Park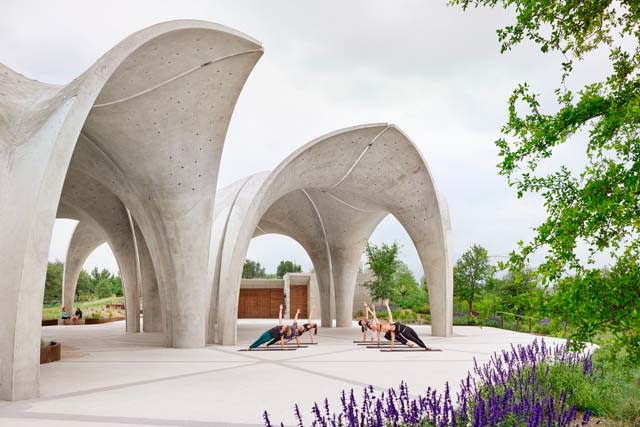 When: Every Sunday, 10-11 am; every 2nd Saturday until September 2022 @10-11 am
Start your Sunday morning with an all-level community yoga class in Confluence Park. Open your chakra underneath the wonderful architectural and symbolic constructs of the BHP Pavilion. There is no better place to awaken and merge your mind, body, and soul than a park where the intention of confluence is rooted in every aspect of its landscape.
This one is free to attend but donations are encouraged to help keep these community programs going through the San Antonio River Foundation.
If Saturdays work better for your schedule, grab your mat, bring your good vibes and head to the free B3 yoga class instructed by Kelseia Hertzog. This Mobile Om Vinyasa yoga class, being instructed in Confluence Park as well, has the sole purpose of rejuvenating, reducing stress, and increasing overall flexibility and strength.
Outdoor Yoga Flow at Philocoffee
 When: Every Saturday from July 2 - August 3, 2022 @ 8:30 am
Flow for a good cause and then stick around for the coffee. Join Honest Soul Yoga in an outdoor yoga class every Saturday starting at 8:30 am outside a favorite San Antonio café, PhiloCoffee. This class is all-level friendly, so it is excellent for beginners new to yoga or those more advanced.
All donations received will support The Pride Center.
Pharm Table Apothecary First Fridays
When: First Friday of every month through August 2022, 6-9 pm
Grab a seat and enjoy a well-deserved cocktail (or mocktail) and live music from Pharm Table every First Friday starting July 1st from 6-9 pm. This mixer is a fantastic way to get out, mingle, and meet someone new. Social interaction is food for your brain and great for your health- especially in these post-pandemic times.
Chef Elizabeth will introduce surprise refreshments, and live music this month will be performed by Richard Diaz De Leon.
Fitness on Will's Plaza – Shambhala Meditation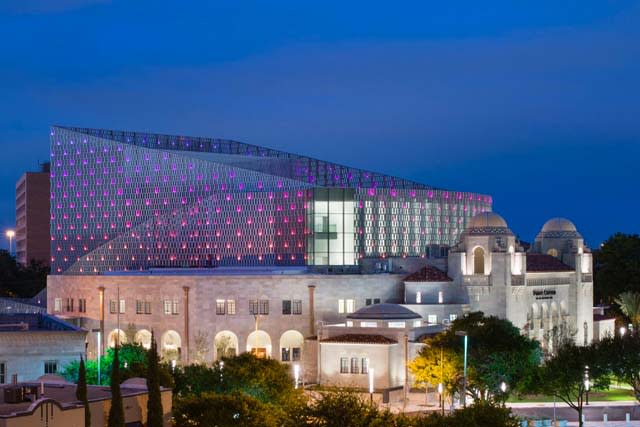 When: Every Saturday through September 2022 @ 9-10am
Take a deep breath and head over to the Will Naylor Smith River Walk Plaza for a free meditation session led by qualified meditation instructors. Shambhala Meditation focuses on enlightenment, so this is the perfect place to rejuvenate yourself for the upcoming week.
Although chairs are provided for all guests, it is encouraged to bring towels and mats if you would rather use the ground while you participate.
Free Community Yoga at Mission San Jose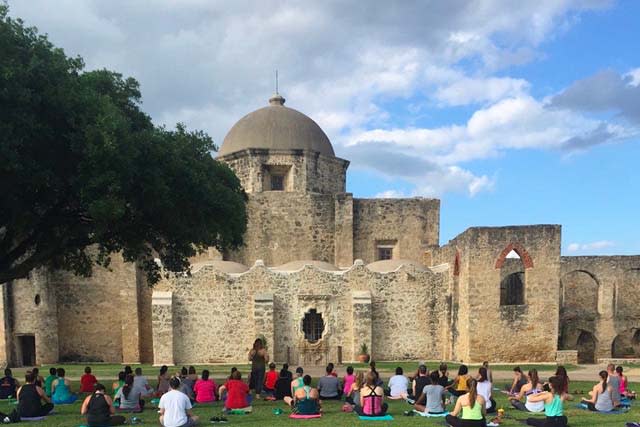 When: Every 1st, 2nd, and 3rd Saturday at Mission San José @ 10am (through September 2022)
With a slogan like Make Mindfulness Your Mission, you will find your center. Held at the Mission San Jose, at the Oak tree, this free community yoga is held every 1st, 2nd, and 3rd Saturday.
Remember this event is held bi-monthly. Find future dates here.
Plan your Vacation to San Antonio
San Antonio proves to be the perfect host for your every well-cation need with ample events for rejuvenation, relaxation and recreation.
However, the city has much more to offer to complete your peaceful stay. Find ways to decompress from stress here and take the time to unwind at one of the many luxurious spas across town.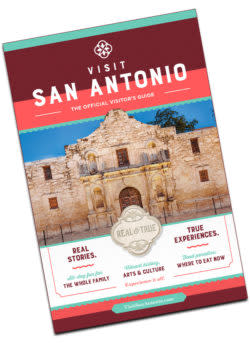 For further help planning the rest of your summer vacation, check out our new visitor's guide to San Antonio.