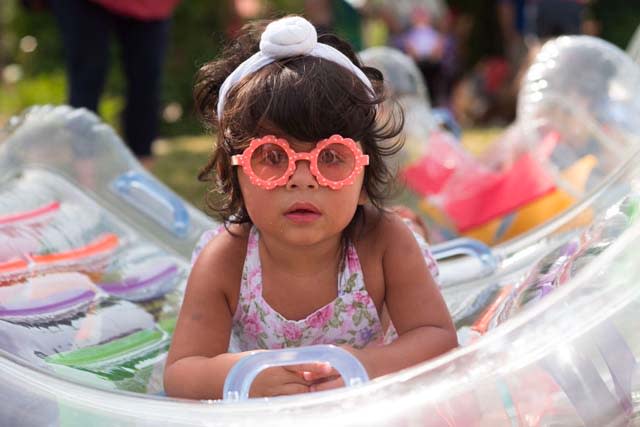 It is no secret that across the country, this summer is a HOT one. Nationwide everyone is looking for ways to cool off and often the solution is being trapped indoors. There is no need to sacrifice your summertime outdoor adventures here in San Antonio! We have some of the best swim spots around, from natural, secluded spaces to family-friendly pools in and around the city.
Pack up your favorite bathing suit and set out to go for a dip in any of these top San Antonio swimming holes. We even categorized the different types of attractions so that you can find exactly what you are looking for.
Splash Pad Havens
Wanting to know where to go with the whole family in tow? Look no further!
Gustav's Geysers, the splash pad at Historic Pearl is a great place for your little ones to keep cool. Relax nearby while surrounded by shops and boutiques and once your family has worked up an appetite, head over to the Bottling Dept. at Pearl for a wide variety of culinary offerings.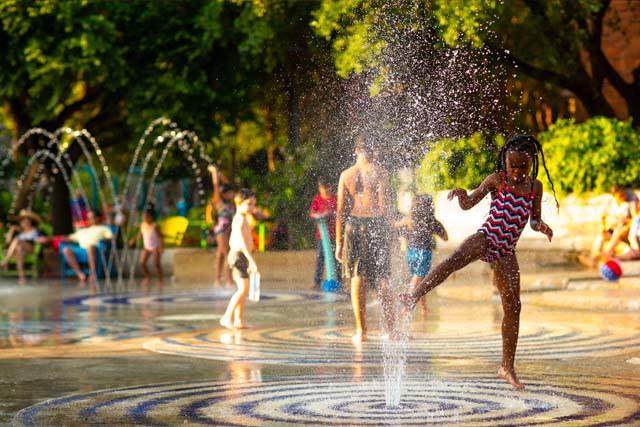 Hemisfair is another place where you can spend a day with the family. With plenty to do and see, Hemisfair has become a must-visit destination for families. This park also has various amenities far beyond its popular splash pad for kids. From climbing structures and foosball to ping pong tables and selfie swings, this park has entertainment for hours. This park is also inclusive and compliant with American Disabilities Act standards for public playgrounds- so truly all can enjoy!
Theme Park Solutions
If you are looking for thrills - but also places to chill, San Antonio has no shortage of these options as well. With three large theme parks, find the one that best fits your style - or try them all out!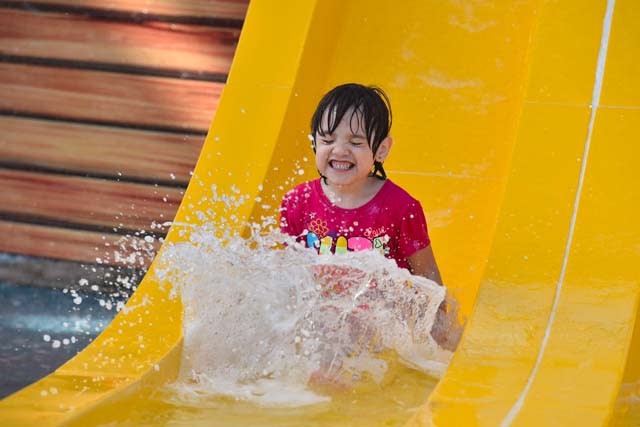 Not only is Morgan's Wonderland the World's First Ultra-Accessible™ Theme Park with offerings for all ages and all abilities, it is also home to Morgan's Inspiration Island, the One and Only Ultra-Accessible™ Splash Park. Explore a tropical-island paradise with colorful splash pads, the River Boat Adventure, and revolutionary waterproof wheelchairs!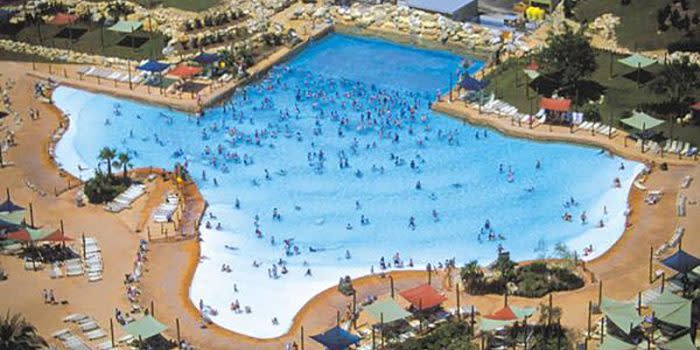 Take on some of the tallest, fastest roller coasters before cooling off at Six Flags Fiesta Texas. Cool down at White Water Bay and enjoy splashing in a Texas-sized wave pool! If you are an adventure-seeker who still wants to stay cool, head over to the Bahama Blaster water slide for an exhilarating experience!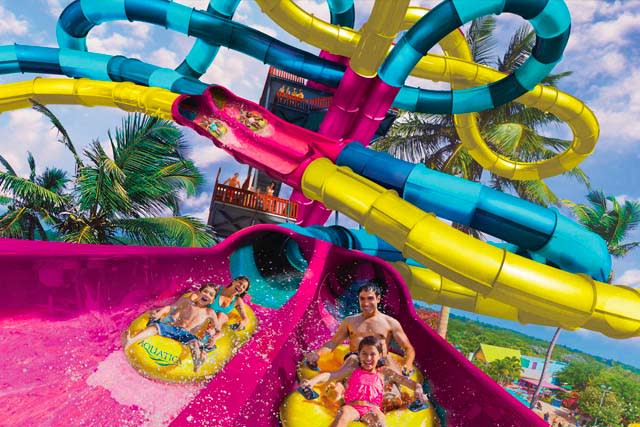 Lastly, no theme park tour is complete in San Antonio without a trip to Aquatica. Aquatica has the water experience you are looking for - from serene to extreme! Get up close and touch stingrays before racing your best friend on Riptide Race water slide
Top Secluded Spots
If you want a little privacy for your swimming adventures, these swim spots offer a perfect getaway.
For a fun day trip, head up to Jacob's Well, located just an hour north of the city. Be sure to reserve your spot at one of Texas's more popular destinations for a day of paradise swimming in the cool 68-degree temperature waters. It is also the location of Texas's second-largest fully submerged cave. Curious adventurous can challenge themselves by diving 140-feet down to explore the deepest parts of this swimmable cavern.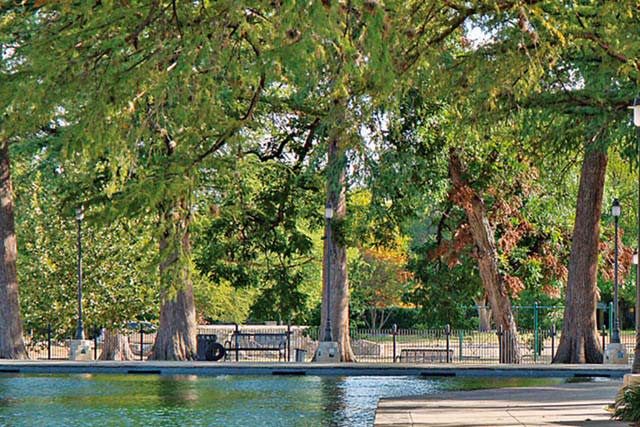 Nestled right in San Antonio, San Pedro Springs Park is the oldest park in the state of Texas and one of the oldest parks in the United States! Fed by a natural water source, it is one of the most refreshing springs to kick back and relax in.
Perhaps you would like to take a quick drive over to Rancho Cortez in Bandera, Texas. Spend a day or make it an overnight trip and enjoy a day of swimming and relaxation.
Great for Large Groups
Come one, come all! The more, the merrier! Bring your family, friends, and more to the following swim destinations that are perfect for groups of any size.
Situated 40 minutes outside of San Antonio, the Comal River is a popular stop for groups to float the shortest navigable river in Texas! Come with your own tube or rent one nearby and enjoy the calm, consistent 70-degree temperature waters. Prepare yourself for the famous "tube chute" at the end of the excursion that is the perfect conclusion to this authentic, Texas river floating experience!
Another place just about 40 minutes outside of San Antonio is the beautiful Guadalupe River State Park. While it does offer the cool waters of the Guadalupe River for another scenic float experience, there are various other sites and activities to enjoy as well! You can rent gear in the park for a fishing expedition or engage in other available activities such as hike and bike trails, a 5-mile paddling trail or go camping.
Located just under an hour outside San Antonio is Blue Hole Regional Park . Celebrating its 10th Anniversary this year, this lush park is worth the visit alone for its stunning views and natural landscape. The crystal-clear waters of the spring fed swimming hole lined with the dozens of iconic Cypress trees makes for a truly magical and natural swim experience. Don't forget to try out the famous rope swings! Reservations are required to swim, so make sure you purchase a time slot beforehand.
Cool off this Summer in San Antonio
If you want to get your swim on, San Antonio is the best place to do it! Combining the culture of our beautiful city with the natural beauty of these locations makes for a memorable trip you will not forget.
Ready for your next adventure? Visit San Antonio today!