San Antonio is notorious for its vibrant and colorful personality; so why should its coffee be any different? As it has grown, a lot of big coffee names have made their way over to San Antonio, which makes it hard for locals and visitors alike to narrow down their search for coffee. Check out this list of some great San Antonio coffee offerings, grouped into three categories: "Instagram-worthy" destinations, unique atmospheres and flavors, and master coffee roasters.  
"Instagram-worthy" destinations
Trying to get that enviable social media attention-grabber? Here are some great options: 
Commonwealth

(original location on 224 W. Evergreen St.) 

Where historical meets innovative, Commonwealth's original Evergreen location has it all: beautifully reimagined aesthetic with a historical home feel, French pastries, gourmet food items, and of course, amazing coffee. Try out the "sin nombre" latte with notes of white chocolate, dark chocolate, caramel, and cinnamon! Looking for a pick-me-up in the evenings? They also serve beer and wine!
La Panaderia

(8305 Broadway St.)

Start your day off right at La Panaderia on Broadway. With coffee and homemade pan dulce, that is. In 2014, brothers José and David Cáceres opened this bakery-cafe to share their Mexican heritage and love for baking. La Panaderia is open daily for coffee and bakery service, breakfast, brunch, lunch, and dinner.
Me Latte

(7327 N. Loop 1604 W)

This coffee shop easily hits the mark for all three categories, but it is especially noteworthy for this section for the simple fact that it's one-of-a-kind. Originally from Mexico, the owners of Me Latte had one mission for their customers; bring joy. From the Tiffany-blue color of its food truck to the equally vibrant colors of its drinks, Me Latte is an absolute must-visit stop in San Antonio.   

 
Unique atmospheres and flavors
These are three exceptional places to start your new journey: 
Bakery Lorraine (306 Pearl Pkwy #110)

Not only is this coffee shop located in one of the most happening areas of San Antonio, but it also has a beautiful atmosphere. Visit their location at the historic Pearl for casual and inviting indoor and outdoor seating for breakfast and lunch offerings, and a full bakery and coffee / tea bar.

 

 
Indy Coffee Club

(7114 UTSA Boulevard Suite #103)

For a more edgy atmosphere, visit Indy Coffee Club. Inspired by the culture of Texas, American Southwest, and timeless Americana, they bring together a variety of different flavors and inventive décor that has a little bit of everything for everyone. As far as unique flavors go, try their Sean Pecannery (notes of cinnamon, cloves, and candied pecans), Houjicha latte (green tea, house-made simple syrup, and milk combine to make toasty and nutty notes), Japanese omelet, or sweet potato cupcake with cream cheese frosting!

 

 

Poetic Republic Coffee (2330 S Presa St) Poetic Republic Coffee welcomes you to come and relax - and enjoy the moment with great company. A meeting space for "for creativity and for culture. Art, poetry, literature and good coffee" Poetic Republic Coffee periodically hosts events celebrating poetry and the arts. So put your phone down for a bit, and enjoy great coffee and great atmosphere at Poetic Republic Coffee.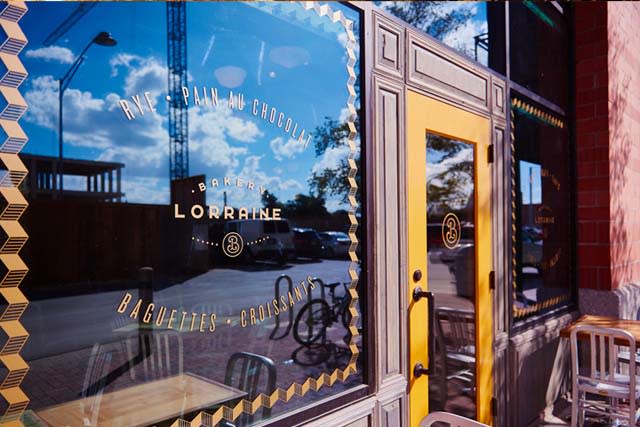 Master coffee roasters
For the coffee connoisseur, here is a curated list of three of the most highly-rated specialty coffee shops San Antonio has to offer: 
Estate Coffee Company

(1320 E. Houston St. #a101)

What is the secret to Estate Coffee Company's specialty notes? Family-owned coffee roasters and local food purveyors. They believe in making the customer a part of every step of the coffee roasting experience, so their setup is transparent from the moment you walk in the door to the moment they hand you your cup. The overall atmosphere of their beautiful plants and farmhouse-chic aesthetic to their cocktail-inspired flavor notes make for a full and authentically San Antonio coffee experience.

 

 
Local Coffee Founders

(302 Pearl Pkwy-inside of Pearl Brewery)

Considered to be the birthplace of San Antonio specialty coffee, Local Coffee Founders is one of the most popular places to be in all of San Antonio.

Local Coffee

took off running in 2009 and hasn't stopped since; recently being voted "Best of Local San Antonio Coffee 2021" in the

San Antonio Current

. With an industrial-chic setting and locally-sourced menu items,

Local Coffee

is the ultimate modern San Antonio experience. 

What's Brewing? Coffee Roasters

(138 W. Rhapsody Dr.)

Established in 1979,

What's Brewing?

has seen all of the coffee trends come and go. That's why their mission is to not only create a fun and unique atmosphere with their several arcade games around the shop, but to also provide a coffee that withstands the tests of time. Combining all of the best periods of nostalgia for its customers as well as a modern aesthetic,

What's Brewing?

knows what it takes to make the coffee San Antonio loves to drink. Stop in for a brew, or taste a Texas favorite,

Cake Thieves

, homemade pop tart!