San Antonio always boasts vivid colors and cultures, thanks in part to our dynamic, diverse heritages and incredibly talented community. It's no wonder we're a must-visit destination for art enthusiasts and culture aficionados. Get ready to immerse yourself in a world of contemporary marvels and captivating charm this summer. San Antonio will leave you breathless with its dazzling array of art exhibitions, themed film series, and soul-stirring concerts. Brace yourself for an unforgettable journey through the vibrant tapestry of San Antonio's arts and culture scene, where innovation, expression, and sheer beauty await at every turn.
Here are some of the top summer art and culture events and exhibits to check out:
At the Galleries
Semmes Gallery: Texas Watercolor Society 74th National Exhibit 2023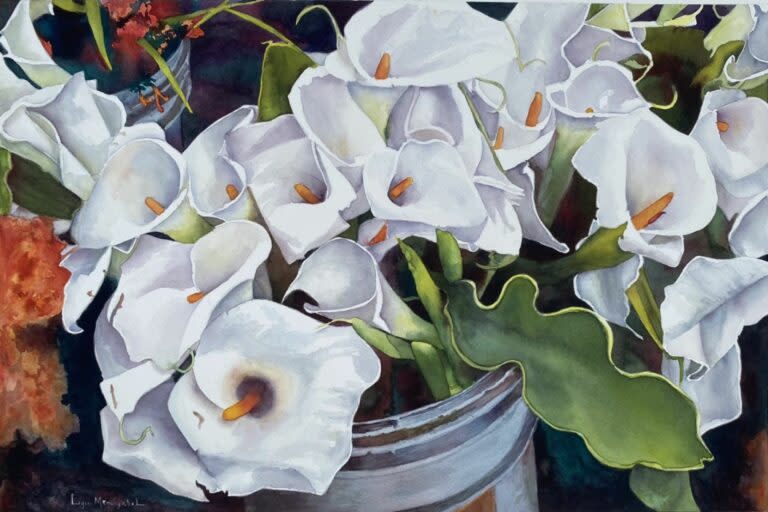 Where: Semmes Gallery at the University of Incarnate Word  Exhibit Ends: August 11, 2023
On view through August 11 and free to the public, the Kelso Art Center Semmes and Condos Galleries is featuring the Texas Watercolor Society 74th National Exhibition 2023. View incredible works but Texas watercolor artists, from novice artists worth watching to advanced professionals.
Culture Commons: Between Yesterday & Tomorrow: Perspectives From Black Contemporary Artists Of San Antonio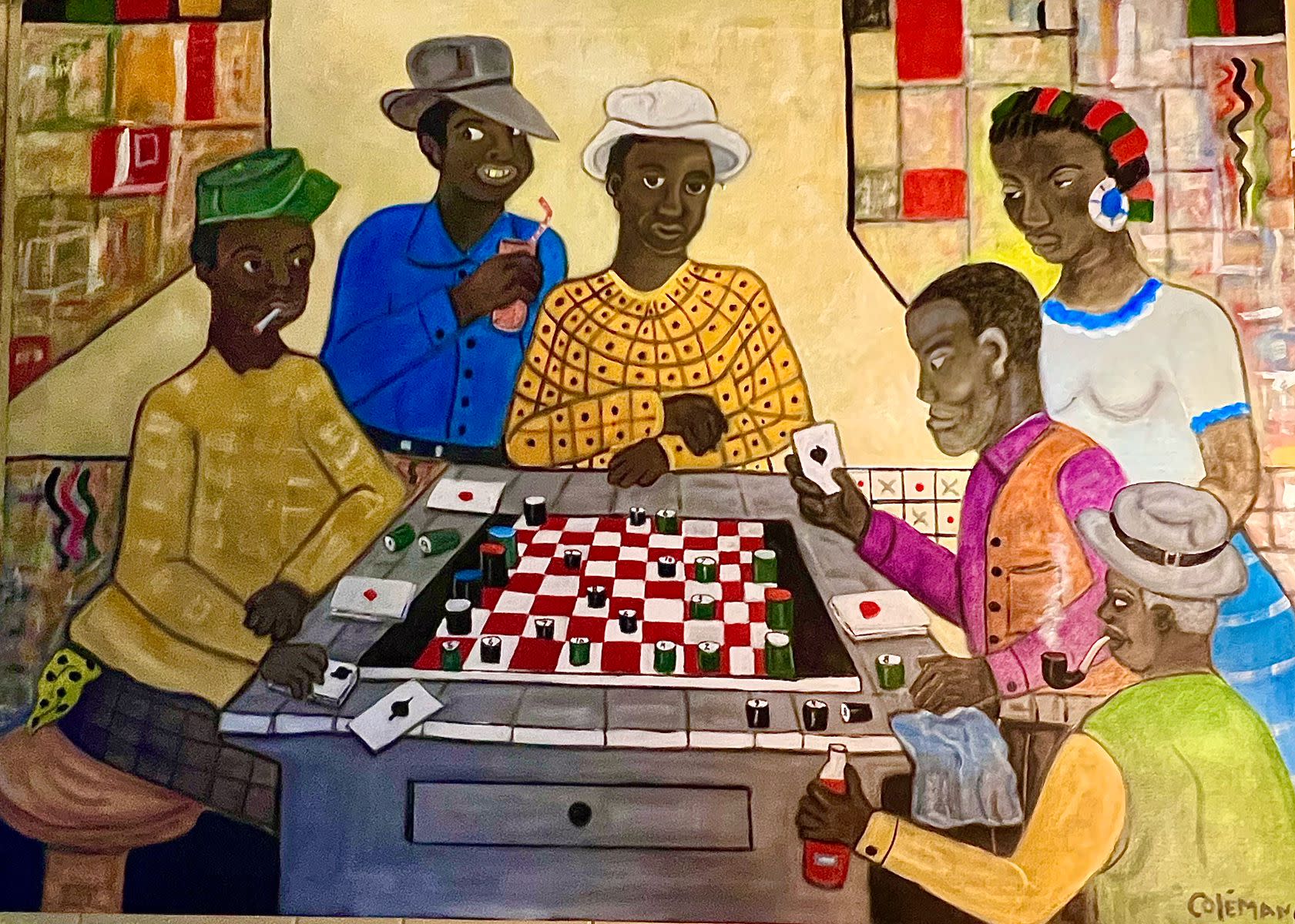 Where: Culture Commons Exhibit Ends: November 17, 2023
Explore Between Yesterday & Tomorrow: Perspectives from Black Contemporary Artists of San Antonio and get a glimpse into the lives and experiences of talented artists from in and around the San Antonio area. Themes covered in this exhibit range from Black history & identity, family dynamics, social connections, personal human experience, spirituality, and resilience.
The Carver Gallery: Darryl Dunn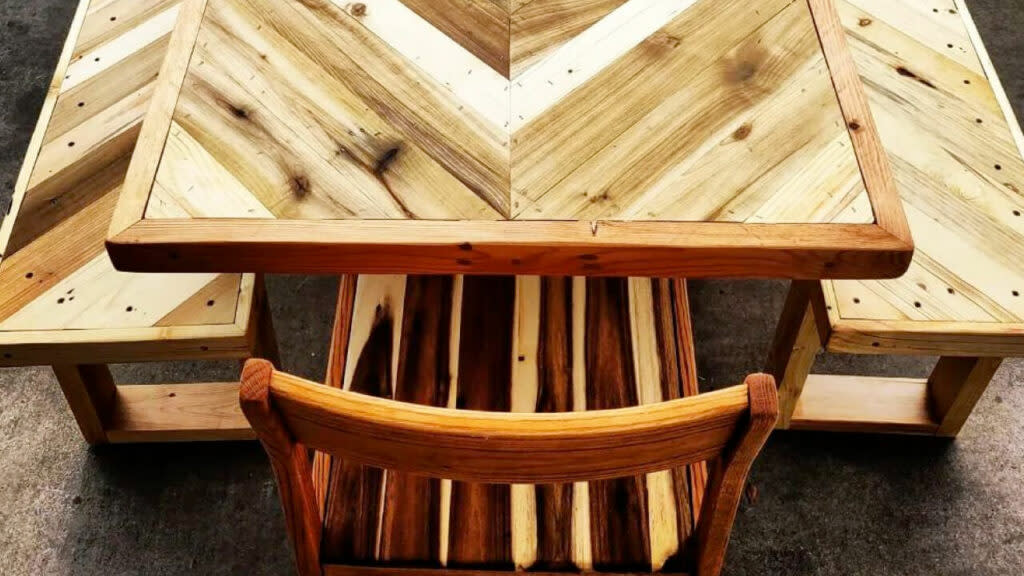 Where: Carver Community Cultural Center Exhibit Runs: July 20 - September 1, 2023
Art extends beyond the canvas at the Darryl Dunn exhibit at the Carver Gallery. Explore woodworking through Darryl's furniture through reclaimed and salvaged wood and see how his artworks have evolved into one-of-a-kind pieces and custom furnishings.
Garcia Art Glass, Inc.: Glass-Blowing Demonstrations
Where: Garcia Art Glass, Inc.
The first hot glass studio in San Antonio, Garcia Art Glass, Inc. invites you to see firsthand their glass-blowing demonstrations, peruse their gallery, and view one-of-a-kind hand-blown glass creations. Glass-blowing demonstrations are offered Tuesdays-Saturdays from 9:00 a.m. to 11:00 a.m. and 12:00 p.m. to 2:00 p.m.
Yolix Luna Fine Arts: Hand Drawn Art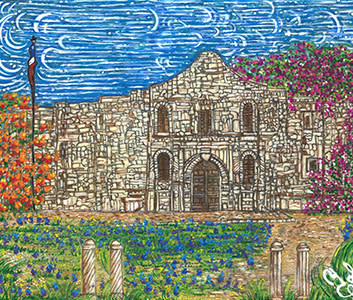 Where: Yolix Luna Fine Art
Located in beautiful La Villita, Yolix Luna Fine Art is the home of Yolix Luna, a talented artist from Monterrey, Mexico. A self-trained artist who draws inspiration from her heritage and life experiences, at Yolix Luna Fine Art, you'll find incredible one-of-a-kind drawings and artworks that express feelings and culture.
At the Museums
San Antonio Museum of Art: Still Brewing Art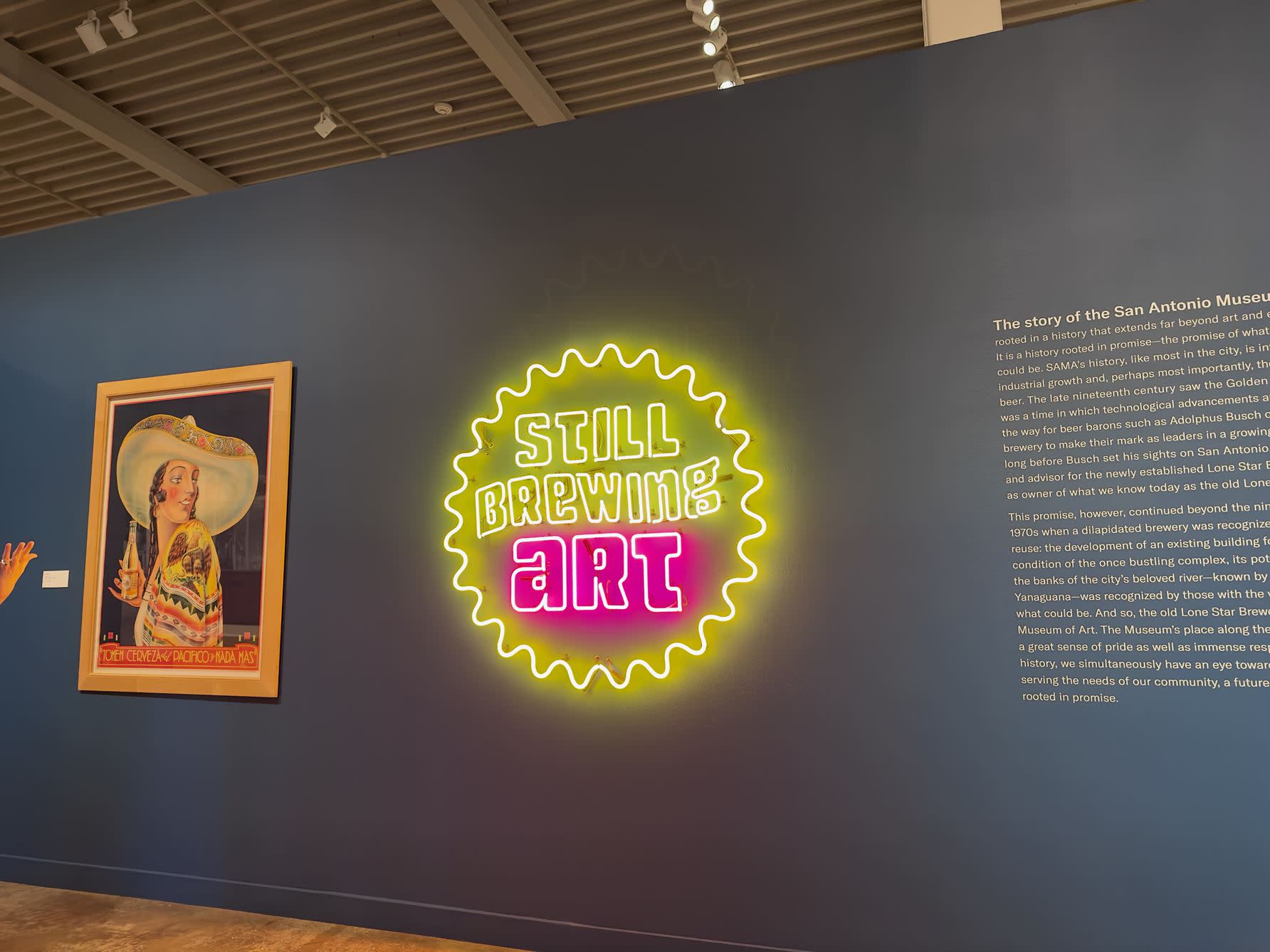 Where: San Antonio Museum of Art Exhibit Ends: September 3, 2023
Did you know that the San Antonio Museum of Art's current location was once the Lone Star Brewery? Paying homage to the museum's past, Still Brewing Art, features brewery posters, pre-Prohibition Lone Star Brewery pieces, historic photos, site plans, and will explore San Antonio as a brewing city! Please note: This exhibit includes a flashing neon light.
Briscoe Western Art Museum: Southwest Rising: Contemporary Art and the Legacy of Elaine Horwitch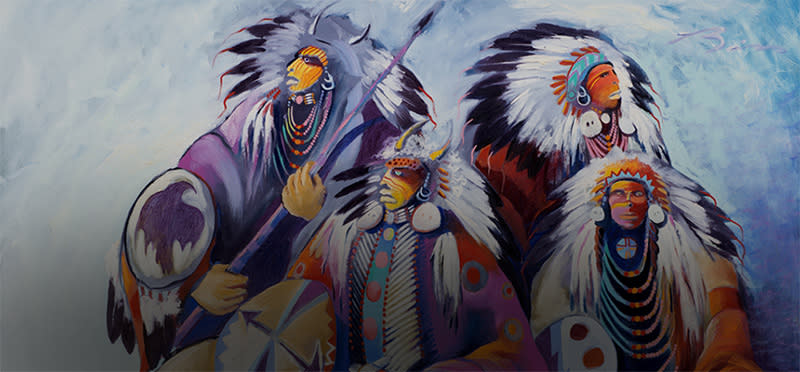 Where: Briscoe Western Art Museum Exhibit Ends: September 4, 2023
Elaine Horwitch, gallery director and art dealer, was a driving force in contemporary art up until her death in 1991. At Southwest Rising: Contemporary Art and the Legacy of Elaine Horwitch you'll find the worst of her galleries' most popular artists, including sculptures, paintings, and more. Come discover the foundations of what is known today as "Southwest pop" and "new Western art."
The Witte Museum: Tyrannosaurs: Meet the Family & Antarctic Dinosaurs: A Forest Frozen in Time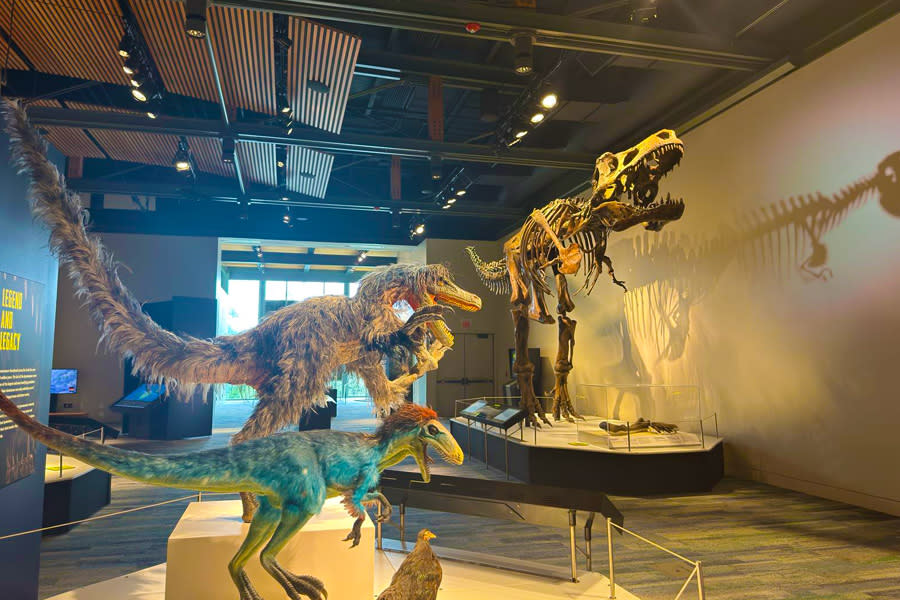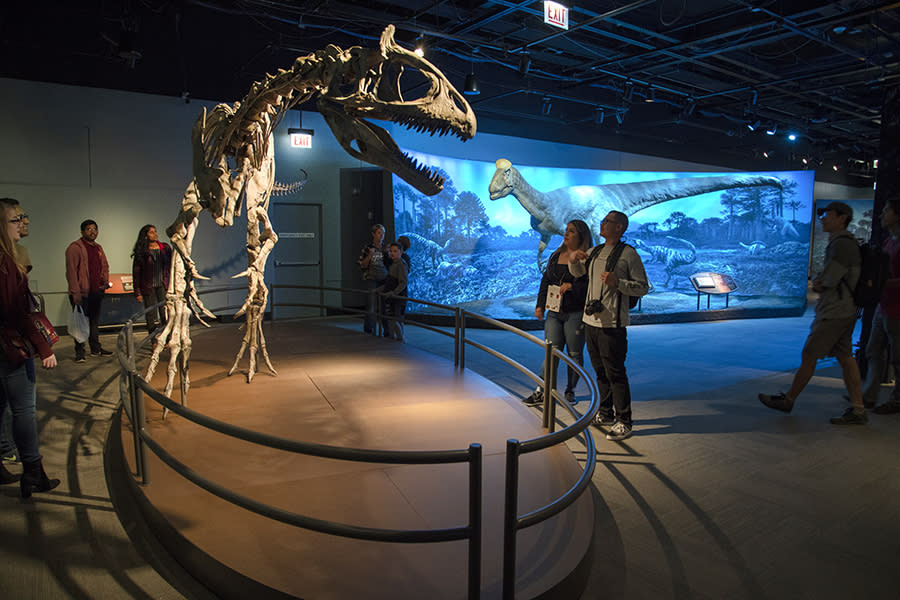 Where: The Witte Museum Exhibit Ends: September 4, 2023 (Tyrannosaurs) & September 10, 2023 (Antarctic Dinosaurs)
There is no shortage of captivating dinosaur exhibits at the Witte Museum this summer. Start by getting to know more than just the iconic T-Rex and Tyrannosaurs: Meet the Family. From the latest discoveries made to facts and information that have come to light in the past decade, get to know the entire Tyrannosaurs family at the Witte Museum. Then head over to Antarctic Dinosaurs: A Forest Frozen in Time and travel back to when Antarctica was a beautiful forested habitat filled with thriving dinosaurs. View fossils, live-scale replicas, and learn about how land from Gondwanaland drifted to become the Antarctica we know today.
The DoSeum: Dream Tomorrow Today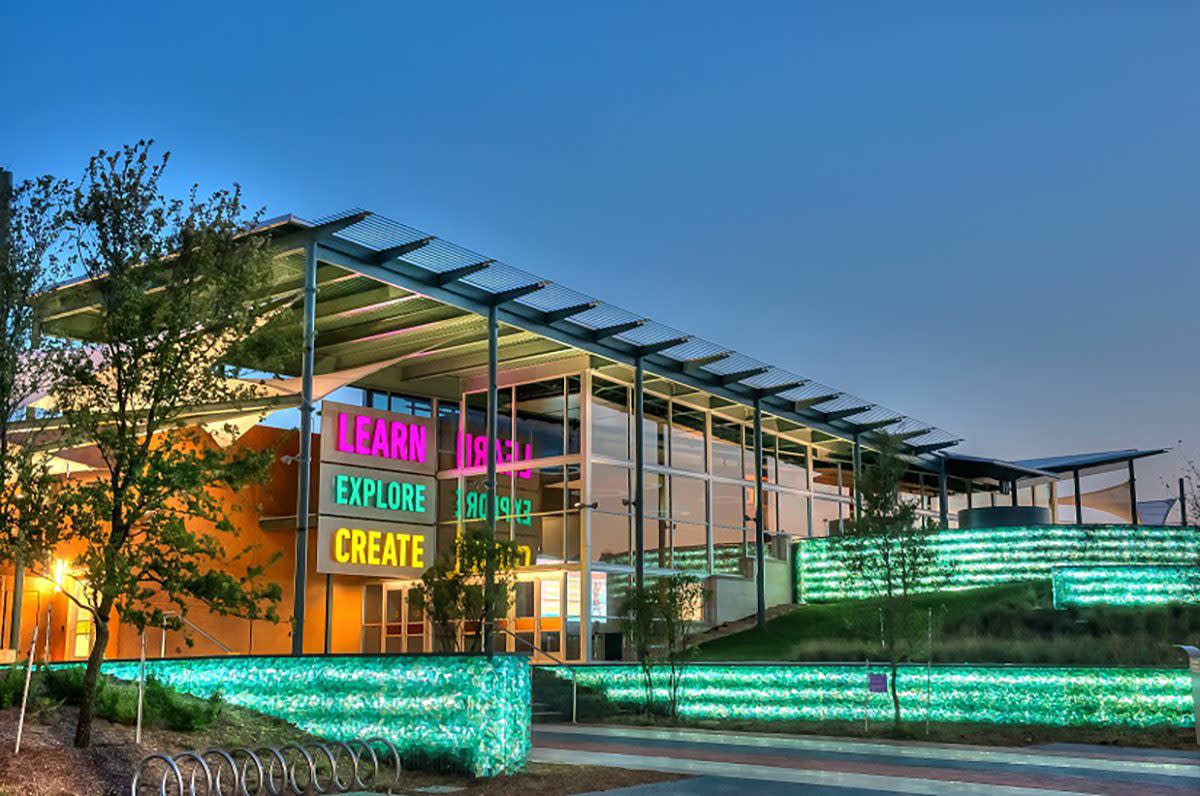 Where: The DoSeum Exhibit Ends: September 24, 2024
Help children understand how they can make an impact on a better, brighter future at Dream Tomorrow Today. Let your child explore as they become a STEM recruit in a gamified Future Lab where they'll slide into the future, complete problem-solving activities, build inventions in a Maker Space, and design their own future city. Your child will learn about positive impacts that can be made to the future through fun, immersive experiences and activities!
The McNay Art Museum: Big Little Stage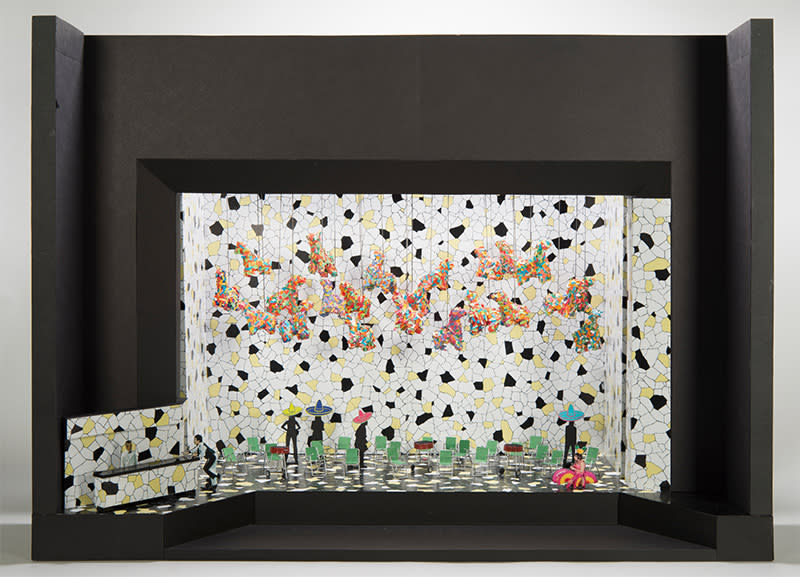 Paul Steinberg, Maquette for Le Périchole, ca. 2013. Paper, board, metal, and digital photos. Collection of the McNay Art Museum, Gift of The Tobin Theatre Arts Fund, 2018.34. © Paul Steinberg
Where: McNay Art Museum Exhibit Ends: February 25, 2024
Have you ever wondered how creative visions come to life on big stage productions? Many of them begin as maquettes, small-scale and large-scale models. At Big Little Stage, find out how designers bring these visions to life on a smaller scale before they ever hit the stage and get to see the scaled-down models of some of the most renowned stage productions like Les Troyens (1972), Othello (1985), and more!
Performances and Events to Check Out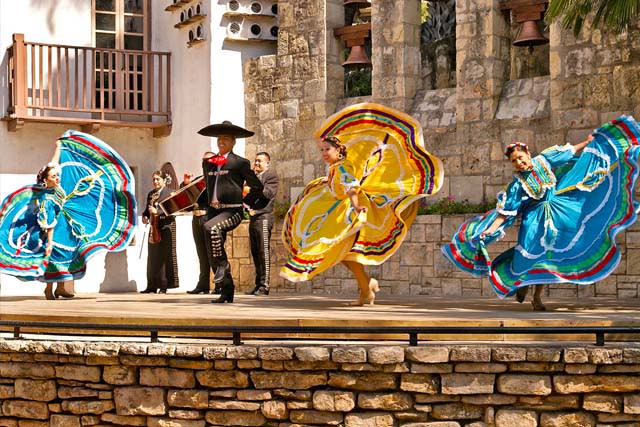 Fiesta Noche del Rio
Date/Time: Friday and Saturday nights at 8:30 p.m. through August 5, 2023 Location: Arneson Theatre on the River Walk
If you're looking for a lively evening filled with mariachi music, Flamenco guitars, singing, dancing and more - then check out Fiesta Noche del Rio. Enjoy the bright, colorful costumes as the performers entertain you to benefit local children's charities.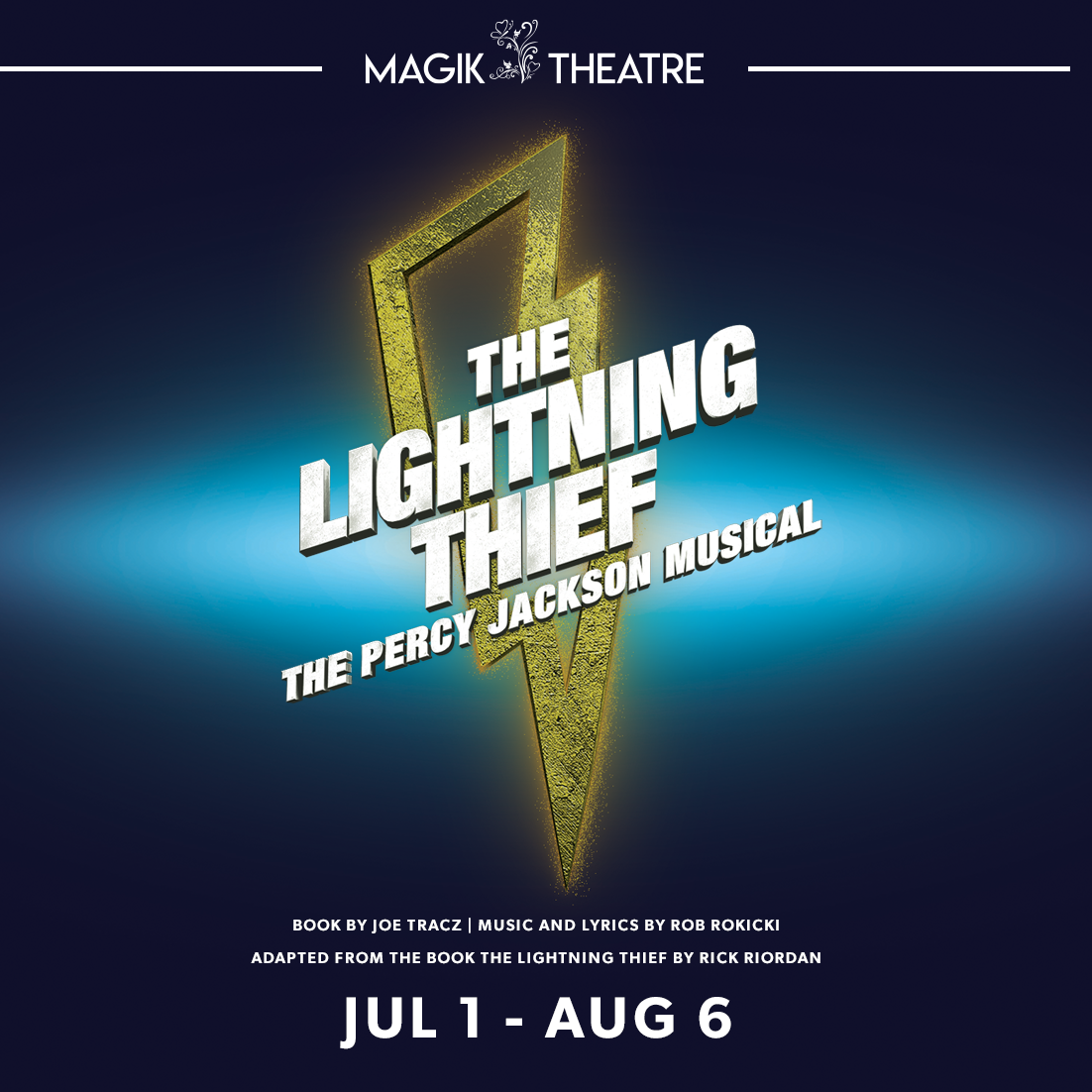 The Lightning Thief: The Percy Jackson Musical
Date/Time: Performances run through August 6, 2023 Location: The Magik Theatre
See the story of Percy Jackson with a musical twist at The Lightning Thief: The Percy Jackson Musical. This one is recommended for ages 10+ and also offers sensory-friendly performances and performances featuring American Sign Language interpretation.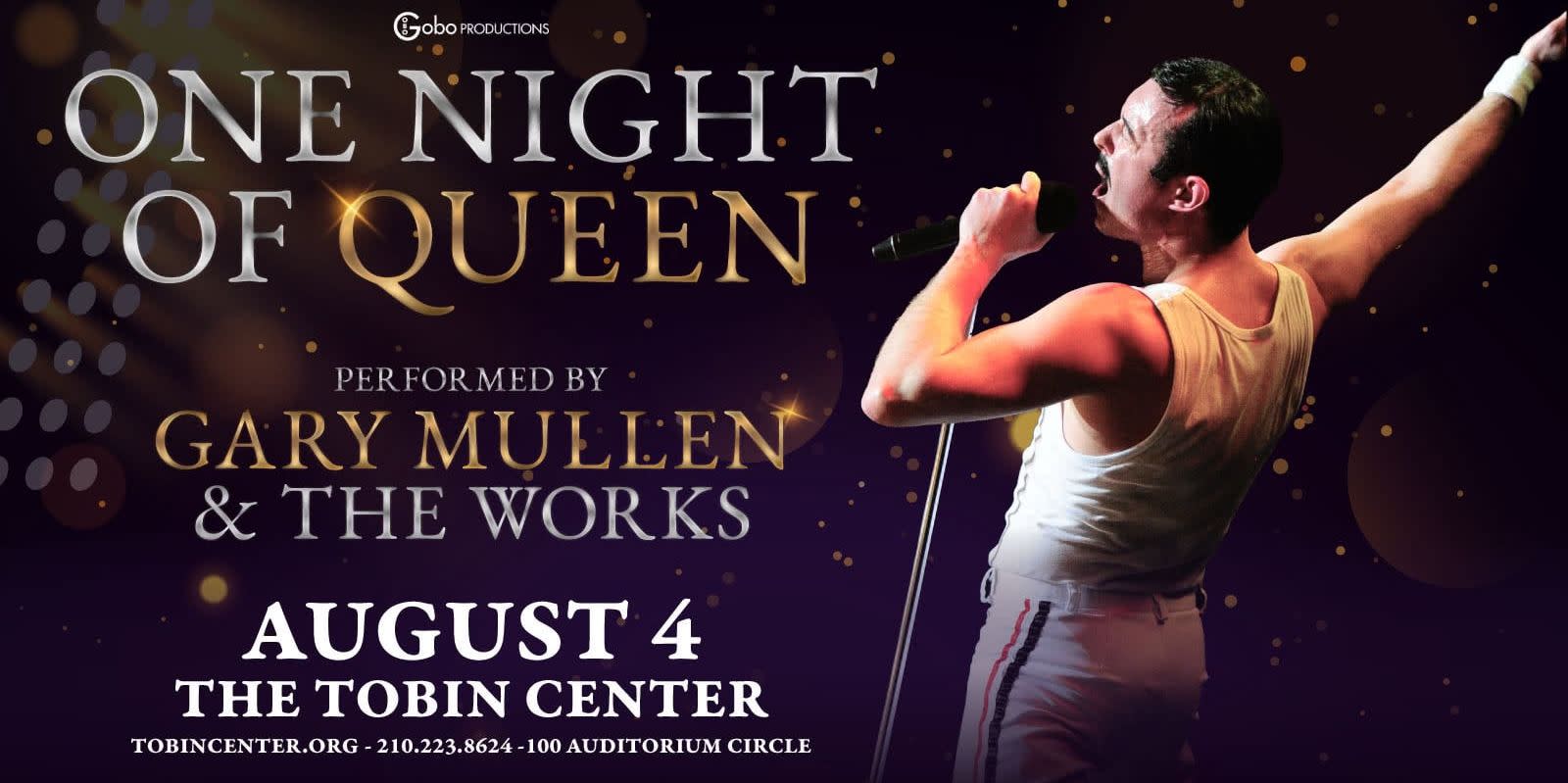 One Night of Queen
Date/Time: August 4th, 8:00 pm to 9:30 pm Location: The Tobin Center for Performing Arts
If you are looking for a show that will rock you, then check out One Night of Queen at The Tobin Center for Performing Arts. Performed by Gary Mullen & The Works, this 2-hour show will feature all of Queen's greatest hits. Gary Mullen is a fantastic stand-in for Freddie Mercury and even won Granada's TV's "Stars in Their Eyes" for his portrayal.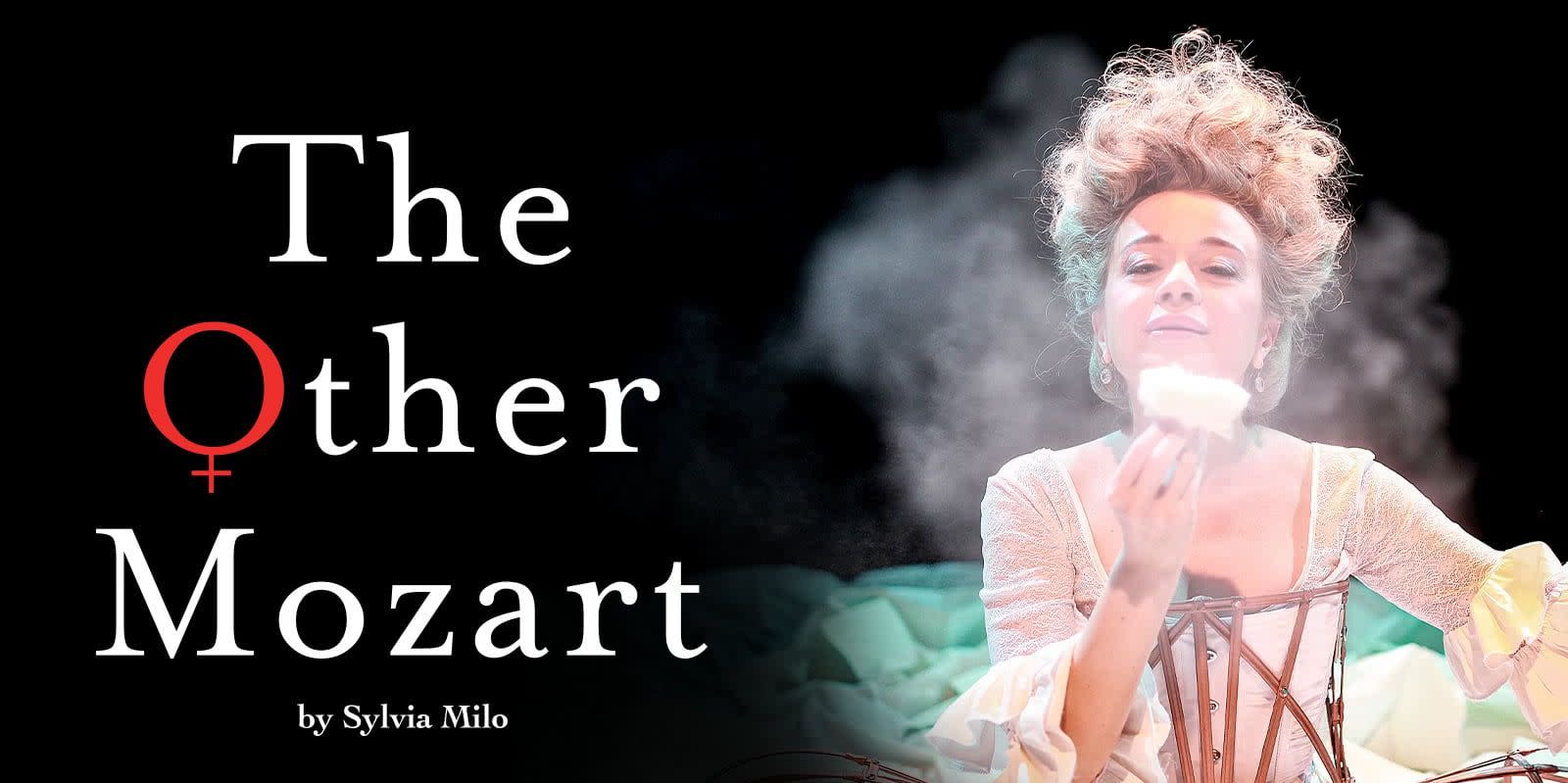 The Other Mozart
Date/Time: August 18th, 7:30 pm – 10:00 pm Location: The Tobin Center for Performing Arts
Discover the true, untold story of Nannerl Mozart, the sister of music prodigy Mozart, through The Other Mozart. Nannerl once rose to equal fame but was overshadowed by her brother throughout the ages. Learn about her story in this mesmerizing award-winning play created by Sylvia Milo.
Stay in Style at the Art and Culture Hub of Texas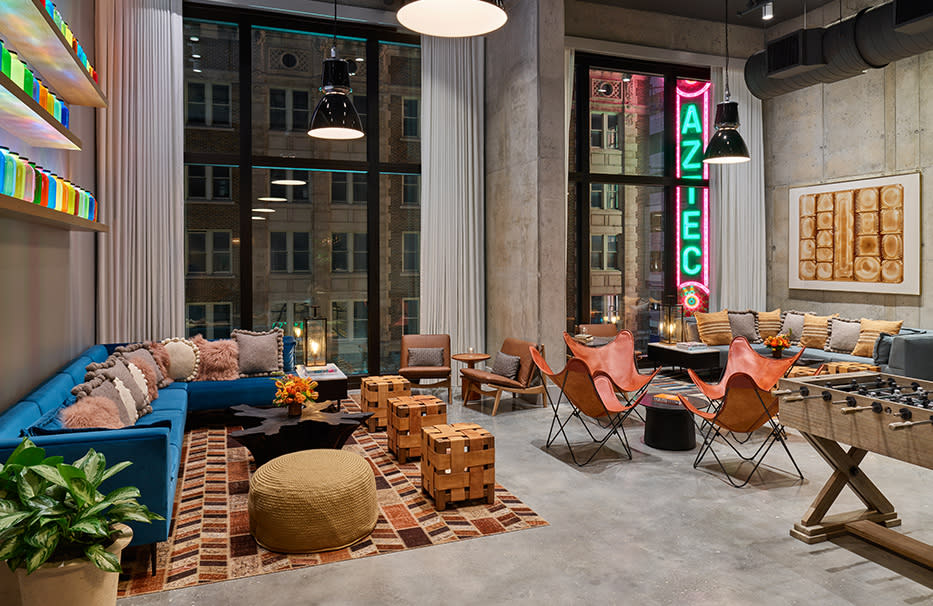 Canopy by Hilton San Antonio Riverwalk
This summer in San Antonio will bring about a host of exciting events and experiences that you cannot get anywhere else. Visit San Antonio and yourself in our unique culture and artistic offerings; you'll have a summer filled with new experiences and memorable moments. While you are here, be sure to find accommodations that suit your individual needs. There is no shortage of excellent hotels that will give art enthusiasts something to enjoy while relaxing before enjoying more sights and sounds of the Alamo City.