Summer vacation is just around the corner which means it's the perfect time to start planning for the best summer ever! San Antonio is the ultimate summer vacation - regardless of what adventures you seek. Find your perfect place to stay with us, then get ready for a fun-filled summer! Here are some items to add to your must-see-and-do list this summer.
Fun in the Sun, While Staying Cool
San Antonio has fantastic theme parks - and the best part during the summer months? They each have accompanying onsite water parks to keep cool all summer long!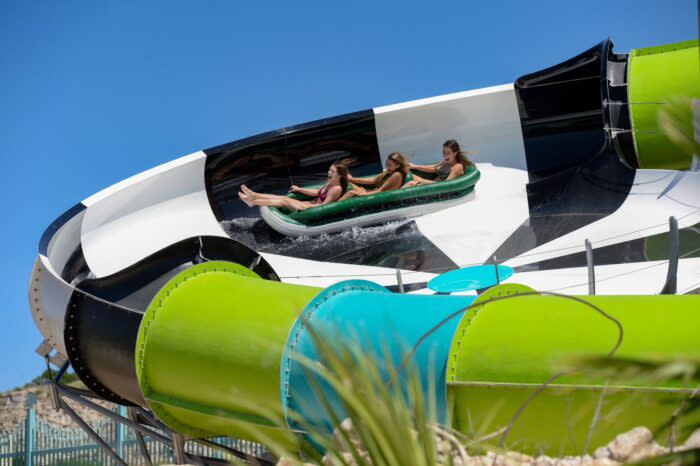 At Six Flags Fiesta Texas, cool off at Hurricane Harbor which recently added a whopping six new family waterslides to the part in addition to 145 new picnic tables with shade, and new cabanas. Admission to Hurricane Harbor is included with Platinum and Diamond Season passes, or may be purchased separately.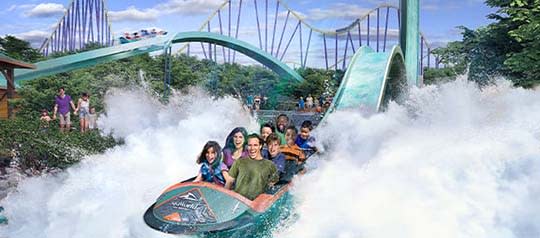 Over at SeaWorld & Aquatica San Antonio, enjoy the resort-like atmosphere surrounded by thrilling waterslides and everything from serene and tranquil pools and rivers to high-speed water slides and chutes. Coming soon: Catapult Falls at SeaWorld San Antonio opens Summer 2023 and brings the world's first launched flume coaster and only vertical lift in North America to San Antonio!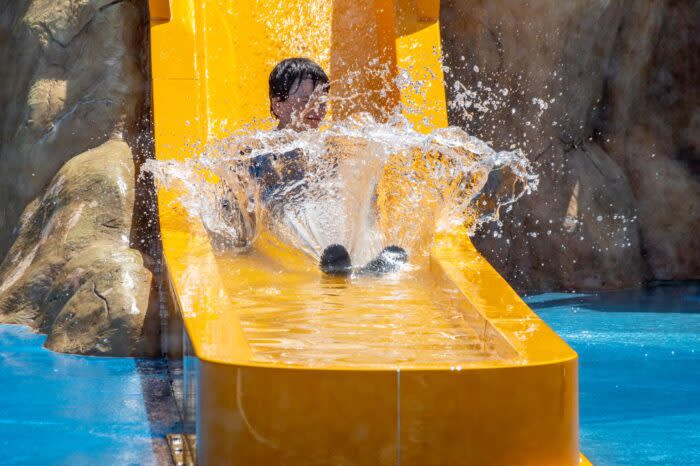 And at Morgan's Wonderland, Morgan's Inspiration Island welcomes everyone of all abilities complete with splash pads, private cabanas, and more. At Morgan's Inspiration island, you'll enjoy a tropical island paradise, refreshing splash pads, a River Boat Adventure ride, and revolutionary waterproof wheelchairs. Please note, admission to Morgan's Inspiration Island is separate from admission to Morgan's Wonderland.
Incredible Arts & Culture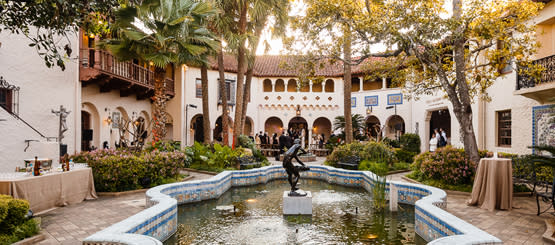 McNay Art Museum
San Antonio's museums, art galleries, and public art make for an incredible arts & culture scene. Though our museums have treasures that you'll want to discover year-round, this summer brings amazing exhibits you won't want to miss. Be sure to check out some of these rotating exhibits before they're gone!
McNay Art Museum | Beyond Reality | March 22 - August 13, 2023: Discover talented works by four Texas-based artists as they depict imagined realities by use of bright colors, varied shapes, and unexpected textures that thrill the senses.
San Antonio Museum of Art | Roman Landscapes: Visions of Nature and Myth from Rome and Pompeii | Closing May 21, 2023: Don't miss the first exhibition in the country to explore landscape scenes as a striking new genre of ancient Roman art. Coming Soon: Still Brewing Art
Briscoe Western Art Museum |Southwest Rising: Contemporary Art and the Legacy of Elaine Horwitch | May 26 - September 4, 2023: Appreciate the works of art by gallery director and art dealer Elaine Horwitch, the artistic pioneer often described as a leader in fostering "new Western art" or "Southwest pop."
 Witte Museum | Antarctic Dinosaurs | Closes September 10, 2023: The Antarctica of  200 million years ago was very different from what it is today. Explore this bountiful, forested habitat where dinosaurs once thrived. Coming Soon: Tyrannosaurs: Meet the Family
Patio Dining in the Culinary Capital of Texas
San Antonio is home to unique, diverse culinary talent - and it shows in our incredible restaurants throughout the city to taste their phenomenal culinary fusions. Head over to our Eat page to start your culinary journey in the Alamo City. Here are some recommendations for great outdoor dining experiences while you're in our beautiful city!
Dough Pizzeria Napoletana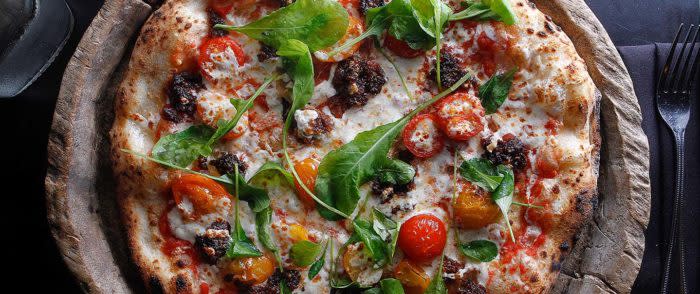 Sure, you may have had pizza before, but have you had Dough Pizzeria Napoletana pizza? With fresh mozzarella made daily, Dough invites you to experience pizza made with local, farm-fresh ingredients and true Neapolitan techniques. Pair your meal with outdoor patio seating on a beautiful sunny San Antonio day and great company! Their Hemisfair location is the perfect place to explore downtown San Antonio after a great meal.
Boiler House Texas Grill & Wine Garden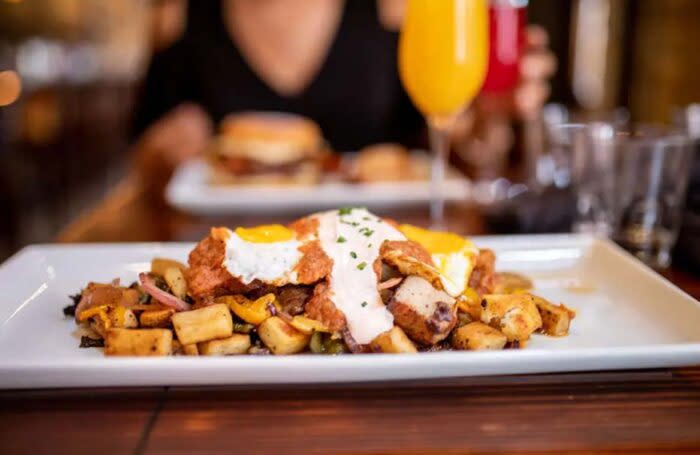 There is no shortage of great food in Historic Pearl. Take Boiler House Texas Grill & Wine Garden for example. A beautiful fusion of past and present-day charm, authentic Texas Hill Country fare is on the menu here. Located next to the famed Hotel Emma, the Boiler House atmosphere's charm lies in its historical location - the original Pearl Brewery's boiler room!
Little Rhein Prost Haus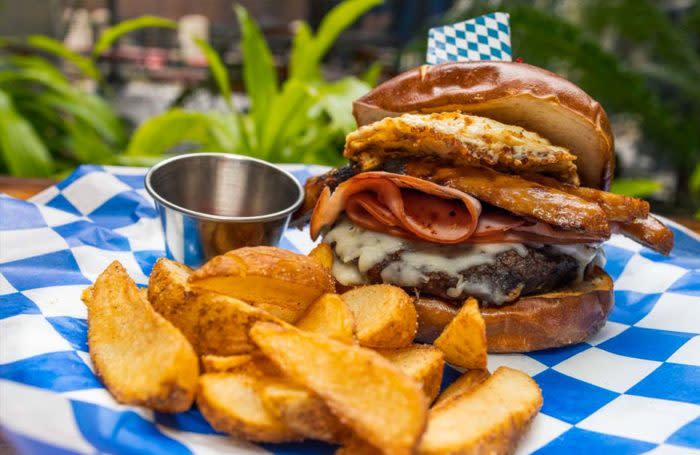 German favorites fused with Texas twists? You must be at Little Rhein Prost Haus! On the edge of La Villita Historic Arts Village with plenty of seating to enjoy the sunshine and sights and sounds of the River Walk, Little Rhein Prost Haus not only has great food and views, but also offers live music, events, and entertainment on select days. Be sure to check out their event calendar for upcoming live music dates!
Don't Miss: 6 Brunch Spots to Check Out This Spring
Events to Check Out All Summer Long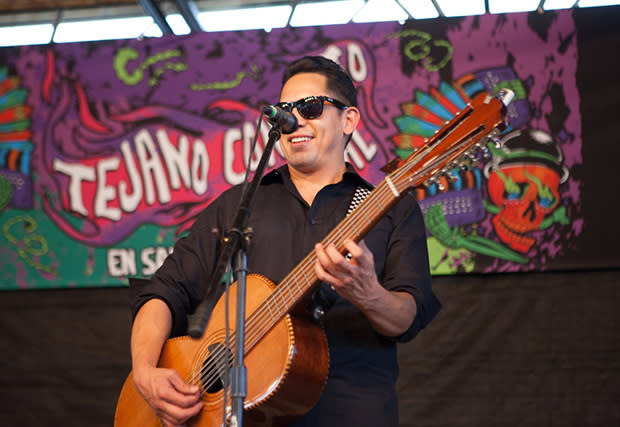 Tejano Conjunto Festival
San Antonio is a city of celebrations. All year long, we celebrate! We celebrate food, we celebrate cultures, we celebrate people - you name it, and we likely celebrate it! Check out some of our big celebrations coming this summer and be sure to check out our Event Calendar for all the events happening in the Alamo City! Check out some of these upcoming major events:
41st Annual Tejano Conjunto Festival | May 19-21, 2023: The first and longest-running conjunto festival in the country makes its annual return to San Antonio! Whether you're new to Conjunto music or are a lifelong fan, join us for this 3-day festival highlighting the very best in Conjunto music!
Asian Festival | May 27, 2023: Celebrate Asian American and Pacific Islander (AAPI) Heritage Month in San Antonio at the Asian Festival! Learn about Asian heritages through hands-on activities, multicultural performances, authentic food, music and more! This one is happening at the University of Texas at San Antonio's downtown campus!
Fiesta Noche del Rio | Friday & Saturday Nights | June 9-August 5, 2023: Head over to Arneson River Theatre at La Villita Historic Arts District for Mariachis, Flamenco guitar performances, and talented displays of singing, dancing, and more. With nightly summer performances on Friday and Saturday evenings, this is a great way to experience vibrant San Antonio culture!
Bud Light Pride River Parade & Celebration | June 10, 2023: San Antonio celebrates our LGBTQ+ community with a river parade! Join us for live stage entertainment and a festive family-friendly river parade. Expect DJs, live music performances, impersonators, dancers and more. With two chances to catch this parade - one downtown and the other at our Museum Reach, you're sure to have a great time!
Armed Forces River Parade | July 2, 2023: Spend the 4th of July holiday with us and enjoy the Armed Forces River Parade honoring the men and women of all branches of our United States Armed Forces. With decorated floats, and river barges carrying both active and retired military, it's the perfect place for patriotic celebrations. For an enhanced experience, secure a reservation at your favorite riverside seating River Walk restaurant to enjoy dinner with the parade!
Theme Park Celebrations | All Summer Long: Check out your favorite San Antonio theme park for summer celebrations happening all summer long, like the Summer Vibes Festival at Six Flags Fiesta Texas, Summer Spectacular at SeaWorld San Antonio, Jungle Boogie Nights at the San Antonio Zoo and more!
Summer Fun is in San Antonio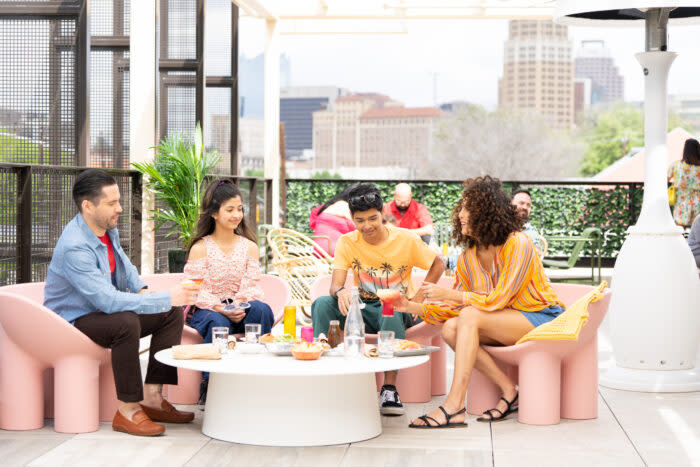 San Antonio is calling all summer long! Whatever adventures you seek this summer, they're in San Antonio! Plan your trip to the Alamo City today!