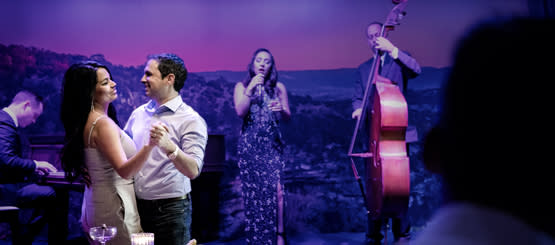 Jazz, TX
Love is in the air and though Valentine's Day may be around the corner, and San Antonio is one of the top travel destinations to spend a perfect romantic evening year-round. From cozy candlelit dinners to unique couple experiences, the Alamo City has a variety of options to ensure your evening is truly special.
Whether you are celebrating the holidays or just want to show your significant other how much you care, we've got the perfect itinerary for your romantic evening in the city.
Here is how to plan your perfect date night:
Experience the City Through Art and History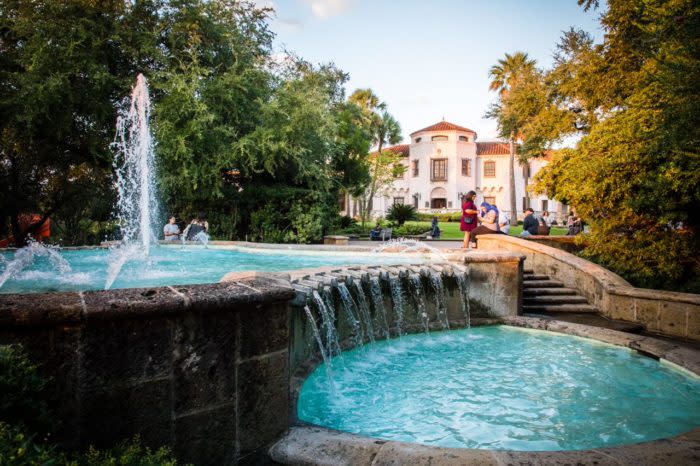 McNay Art Museum
If you're looking for a memorable date night, you can't go wrong with a visit to some of the best museums and art galleries in San Antonio. From fascinating exhibits to culturally diverse experiences, there is much to see and do.
The San Antonio Museum of Art (SAMA) is an excellent starting point for figuring out what to do, as it boasts an incredible collection of art spanning 5,000 years. From Greek and Roman antiquities to European masterpieces to Latin American folk art, there's something here for everyone.
The McNay Art Museum is another excellent option for couples who love art and culture. As the first modern art museum in Texas, McNay offers a wide variety of works from the 19th and 20th centuries, including Post-Impressionism, Expressionism, and Abstract Expressionism. The museum provides an opportunity to admire world-class artwork and has a beautiful garden that's perfect for a romantic stroll.
Finally, The Witte Museum is the place to go for a more interactive experience. Here, visitors can explore San Antonio and Texas's history and culture while getting up close and personal with hundreds of specimens and artifacts. Whether you're interested in learning about ancient civilizations or want to experience a rotating exhibit, this museum offers something for everyone.
Wine and Dine at the Best San Antonio Restaurants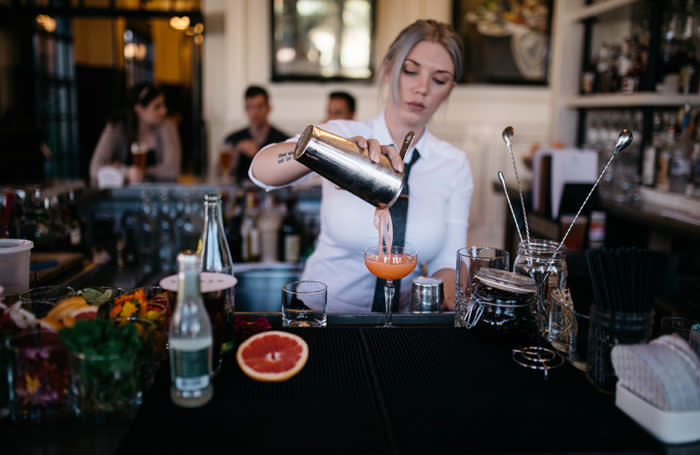 Supper at Hotel Emma
There is a reason so many people refer to San Antonio as the Culinary Capital of Texas. There are plenty of dining options no matter what your tastes may be. If you're planning to dine on Valentine's Day, be sure to plan ahead and make reservations!
For an incredible dinner, try Silo Prime. Located inside the Fairmont Hotel, Silo Prime offers exceptional steakhouse dining and pairs it with an unforgettable ambiance perfect for a romantic evening in downtown San Antonio.
For a more casual option, visit Rosario's Mexican Café Y Cantina for traditional Mexican food that is deliciosa. Wash it all down with their specialty margaritas and catch live music that will make you get up and salsa.
Looking for live music paired with a great cocktail selection? Jazz, TX offers smooth jazz in an intimate underground setting. You'll find Jazz, TX by heading over to the Pearl Bottling Dept.
From casual dining spots to upscale restaurants, San Antonio offers plenty of places to eat and drink with your special someone.
Capture Your Romantic Adventure with These Photo Spots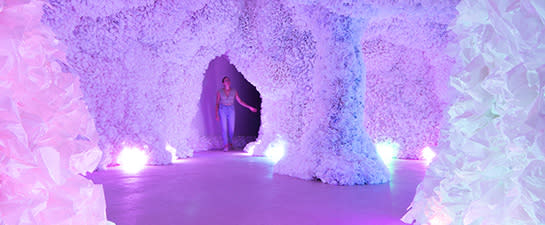 Hopscotch
Enjoy the company of your special someone in a serene setting with a 60-foot waterfall surrounded by ponds filled with majestic koi. The Japanese Tea Garden is the perfect location for time to slow down as you focus on your significant other.
You can't talk photo ops without Hopscotch. Hopscotch is home to immersive art exhibits created by over 40 local, national, and international artists. Pro tip: You'll never look at plastic bag usage the same after visiting the "Rainbow Cave" exhibit.
How about a romantic photo 750 feet above the city below? The Tower of the Americas boasts 360-panoramic views of the city. If all that sky-high observing leaves you a little hungry, Chart House is the delicious restaurant located in the Tower of the Americas that offers a fantastic dining experience.
San Antonio is filled with interesting locations and attractions, so you will find no shortage of romantic spots to take capture a quick photo.
Let Loose and Get Silly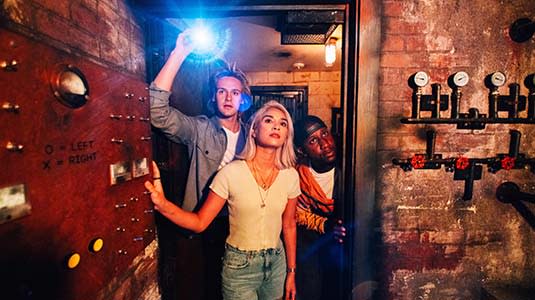 The Escape Game
Go as a couple, or get your couple-friends together for a date night with an escape room experience. We have some of the best escape room experiences around, be sure to check out:
For couples who enjoy an experience a little more on the fast-paced side, Andretti Indoor Karting & Games and K1 Speed San Antonio both offer experiences to get your heart racing!
San Antonio Is Perfect for Your Romantic Getaway and More
San Antonio is a great city to experience a romantic getaway or simply have a cultural excursion at top galleries, museums, and more. Plan your trip today and start building your ideal, unforgeable San Antonio itinerary.