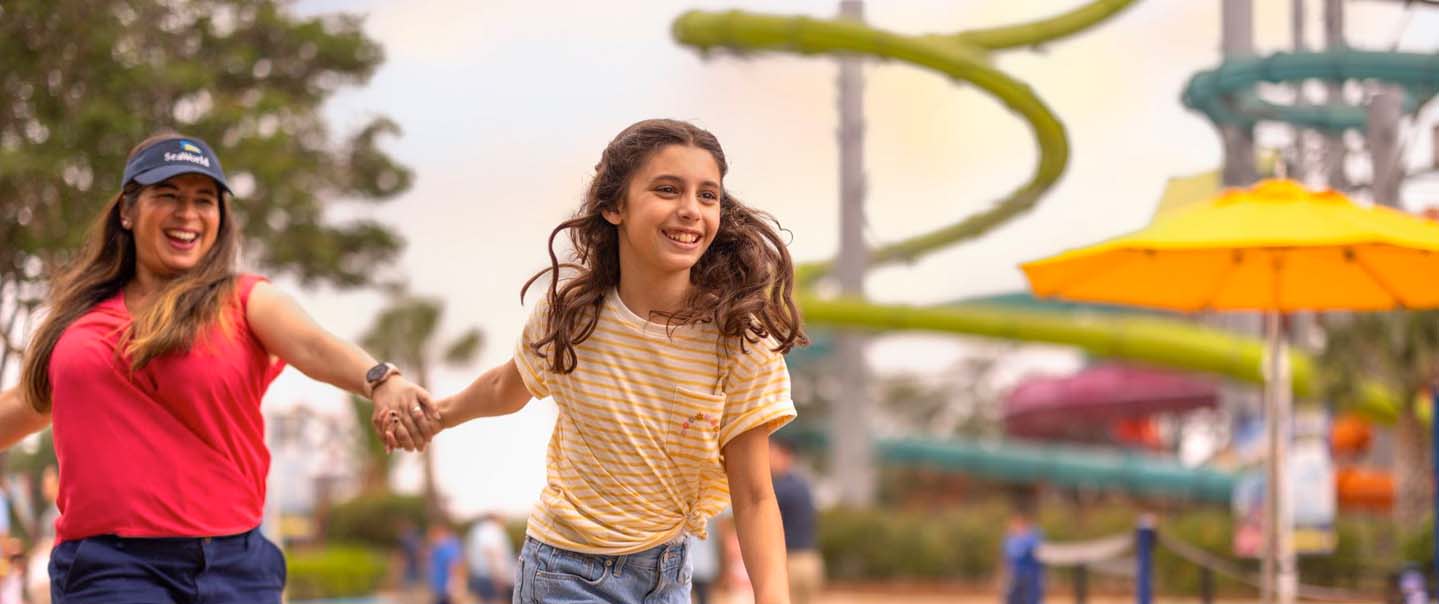 SeaWorld San Antonio
Labor Day weekend is just around the corner, and there's no better place to celebrate than in vibrant San Antonio, Texas! From thrilling escapades to unique shopping experiences and outdoor wonders, this city has something for everyone. Join us as we unveil an exciting itinerary packed with playful adventures, hidden shopping gems, outdoor fun, must-visit attractions, and captivating tours. Get ready to make the most of your long weekend and create unforgettable memories in the heart of San Antonio!
Playful Adventures: Embrace the Fun & Games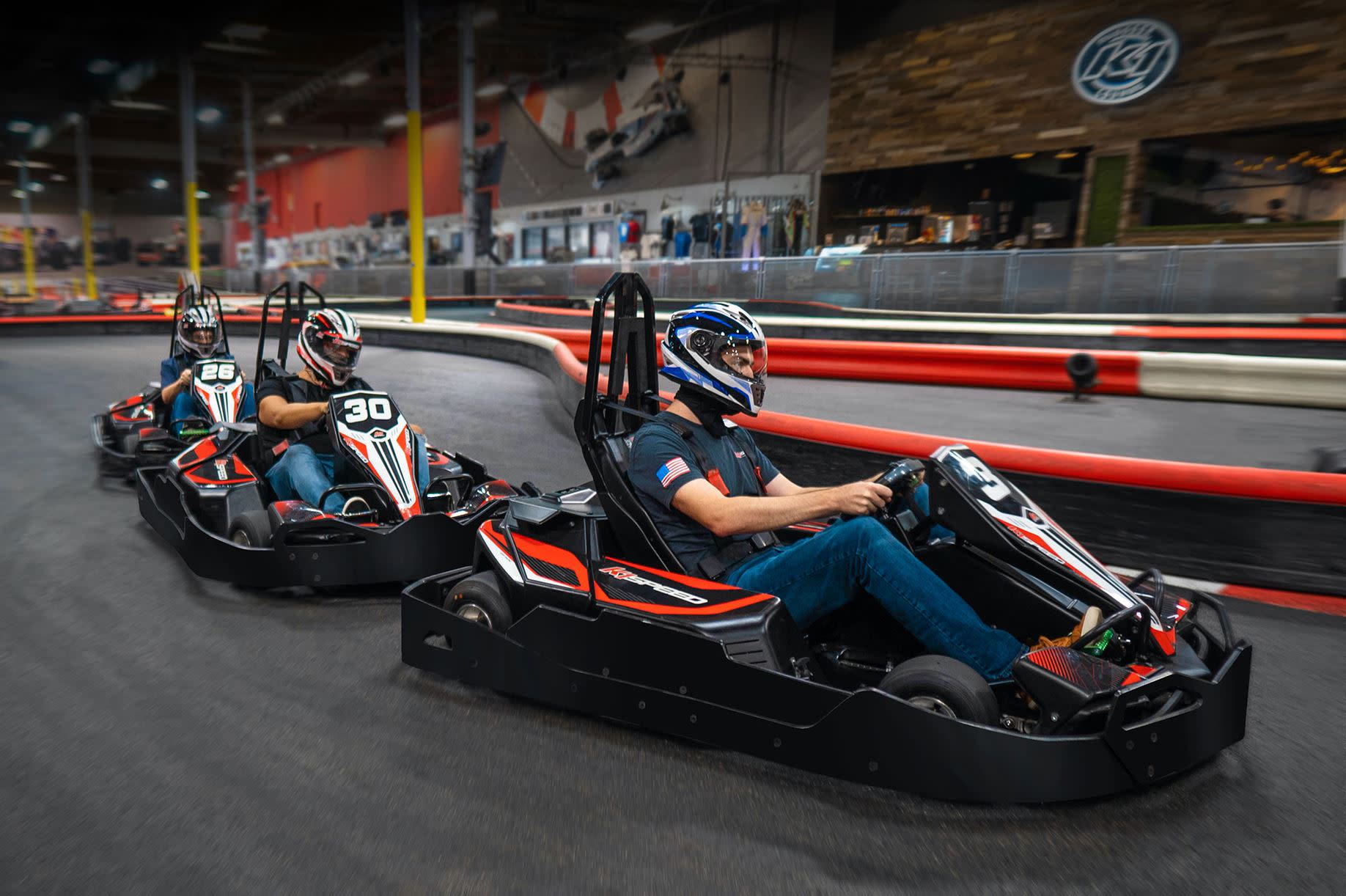 K1 Speed San Antonio
If you're feeling the need for speed, we have you covered. At K1 Speed San Antonio, enjoy food, fun, and high-speed racing! Strap in, rev your engines, and compete against friends and family on high-speed indoor tracks with karts that can reach speeds of up to 45 miles per hour! Experience the thrill of indoor go-kart racing and embrace your inner race car driver before making a pitstop for some great eats at the Paddock Lounge.
At PINSTACK, fun and games are on the menu along with great food, craft beers, and an extensive wine and cocktail selection.  Bowl, play arcade games and even try your hand at a ropes course or laser tag. With activities for all ages, Pinstack guarantees hours of fun and laughter for the whole family.
If it's adrenaline-filled fun you're looking for, try your hand at an escape room game. The Escape Game and Extreme Escape (2 locations available) both invite you to test your wits and problem-solving skills as you work together to solve puzzles, crack codes, and escape adventure-themed rooms. Whether you're a novice or an experienced escape artist, these immersive experiences will challenge and delight you.
Unique Shopping Finds: Discover Hidden Treasures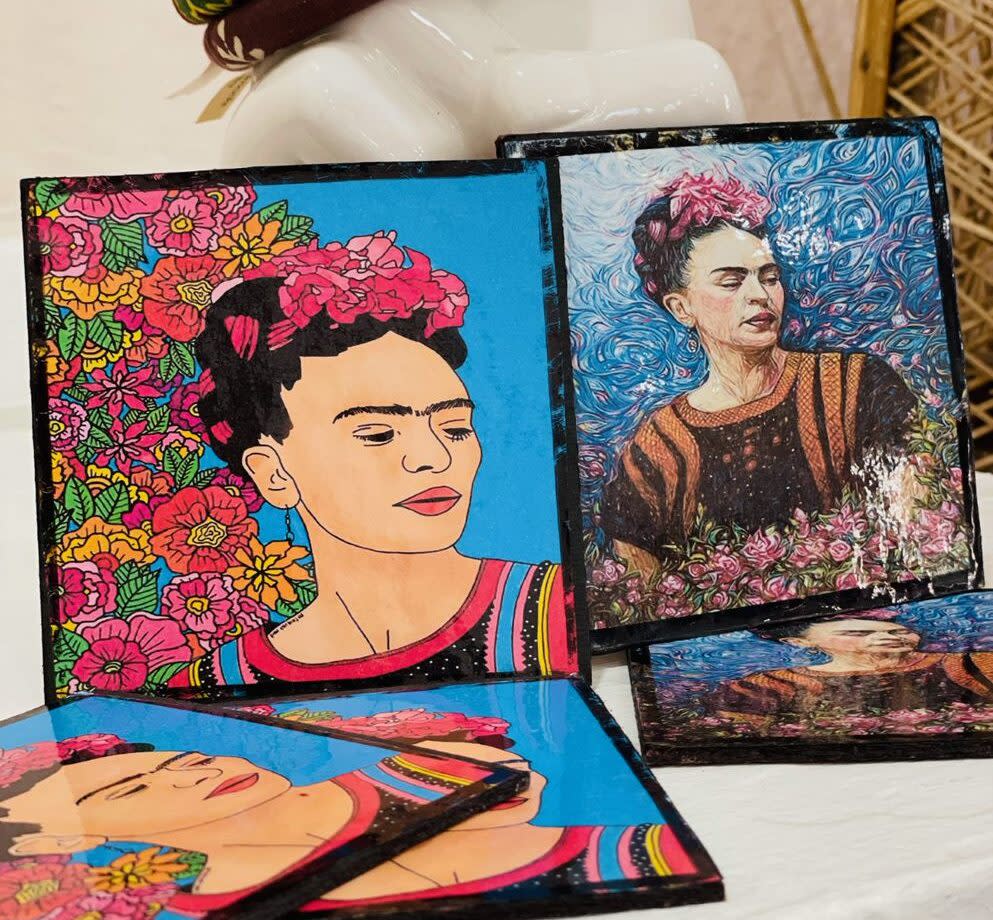 La Villita
Step back in time and wander through the charming streets of La Villita, a historic arts village. This hidden gem is home to local artisans, galleries, and shops where you can find handmade crafts, artwork, and unique gifts. Take a leisurely stroll and immerse yourself in the artistic heritage of San Antonio.
Indulge in a shopping extravaganza at Historic Market Square, the largest Mexican market outside of Mexico. Not only does this historic shopping hub come alive with music and performances, but you can also explore the colorful shops filled with authentic Mexican handicrafts, clothing, jewelry, and souvenirs. Immerse yourself in the lively atmosphere, enjoy live music, and savor delicious cuisine.
For handmade goods, including textiles, pottery, artwork and more, shop the Labor Day River Walk Artisan Show. Running September 1-4, 2023, stroll along the picturesque River Walk, where talented artisans showcase their handmade crafts, artwork, and unique creations. Discover one-of-a-kind treasures while supporting local artists.
Outdoor Fun: Enjoy the Sunshine and Fresh Air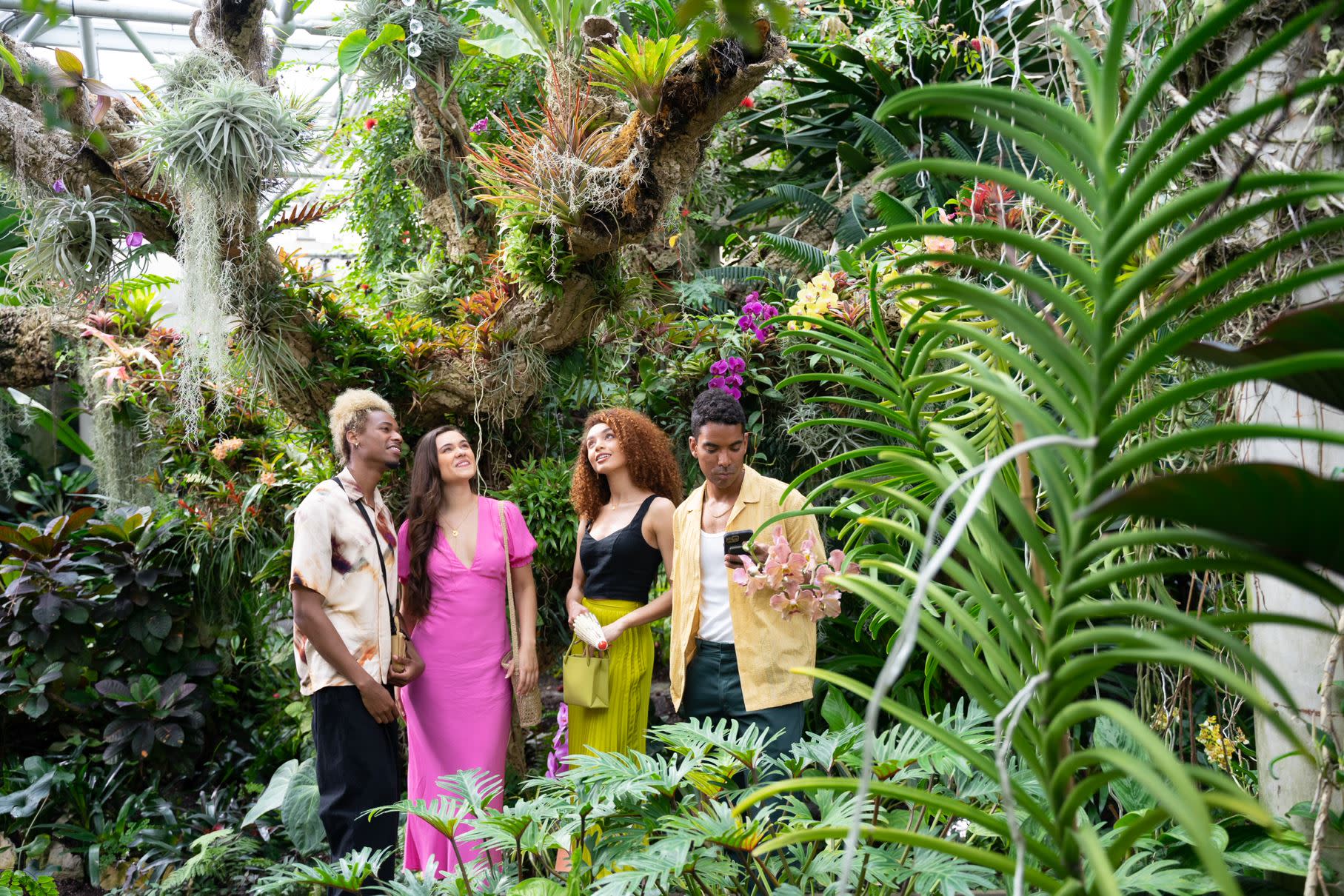 San Antonio Botanical Garden
Escape to the natural oasis of the San Antonio Botanical Garden. Explore themed gardens, encounter exotic plants, and marvel at breathtaking displays of flora. Check out their latest installation, Imaginary Worlds where fairytale icons come to life. Take a leisurely walk along the serene paths, enjoy interactive exhibits, and immerse yourself in the beauty of nature.
Speaking of nature, the San Antonio Zoo is home to over 750 species. Check out the jaguars as they tower over you at Pantera Walk, awaken your senses at the Project Selva 4D Theatre, or explore an animal encounter that gets you closer to the animals, like a behind-the-scenes rhino, hippo, or tortoise experience. If you're a lover of yoga - experience yoga like you never have before on Saturday, September 2, 2023 at 9:30 a.m. at Zen Zoo, a 50-minute outdoor yoga session next to the flamingos!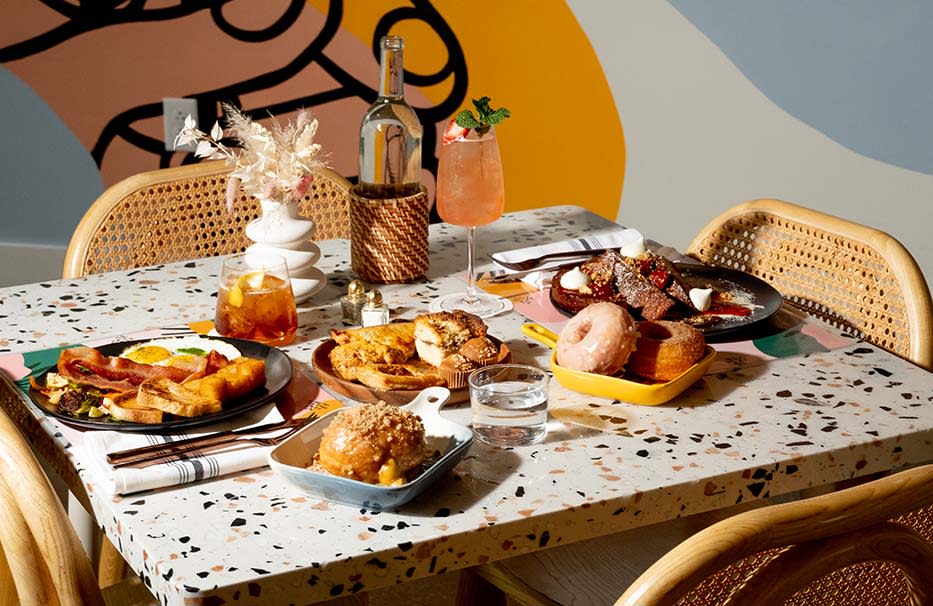 Box St. All Day
Visit Hemisfair, a lively urban park nestled in the heart of San Antonio. Enjoy the sprawling green spaces, vibrant playgrounds, and interactive installations. Let the kids splash in the splash pads or relax on the lush lawns. Hemisfair offers a perfect outdoor getaway for the whole family. And when you get hungry, there are no shortage of incredible restaurant options to choose from, including Dough Pizzeria Napoletana and Box St. All Day to name a few.
Savor what many consider to be the closeout of summer at Paradise Canyon. Enjoy a single day with an outdoor picnic or plan ahead and rent a cabin and/or camp out and enjoy a relaxing day in the great outdoors.
Rides & Attractions: Unforgettable Experiences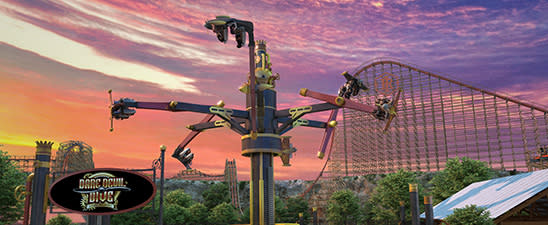 Six Flags Fiesta Texas
Get your adrenaline pumping at Six Flags Fiesta Texas, a thrilling amusement park with exhilarating rides and live entertainment. Brave the roller coasters and rides - including Dare Devil Flying Machines, Dr. Diabolical's Cliffhanger, and the upcoming NEW KID FLASH™ Cosmic Coaster, before cooling off at Hurricane Harbor's water attractions, and immerse yourself in the festive atmosphere of this action-packed park. And if you're a gamer, be sure to check out the brand-new esix Gaming facility.
Embark on an aquatic adventure at SeaWorld & Aquatica San Antonio. Witness captivating marine shows, get up close to magnificent sea creatures, and enjoy exciting rides and attractions. From dolphin encounters to thrilling roller coasters, SeaWorld promises an unforgettable experience for all. Labor Day Weekend also happens to be the closing of Bier Fest, SeaWorld San Antonio's festival celebrating more than 200 years of Oktoberfest with beer offerings from all over the world.
Take in panoramic views of San Antonio from the iconic Tower of the Americas. Ascend to the observation deck and marvel at the breathtaking cityscape. Enjoy a delicious meal at the revolving Chart House restaurant, treating yourself to stunning views and delectable cuisine. Plus, Friday, September 1, 2023, bring the whole family to Tower of the America's Party on the Plaza from 7:00 - 11:00 p.m. for music, food, and fun!
Take a Tour: Uncover Hidden Gems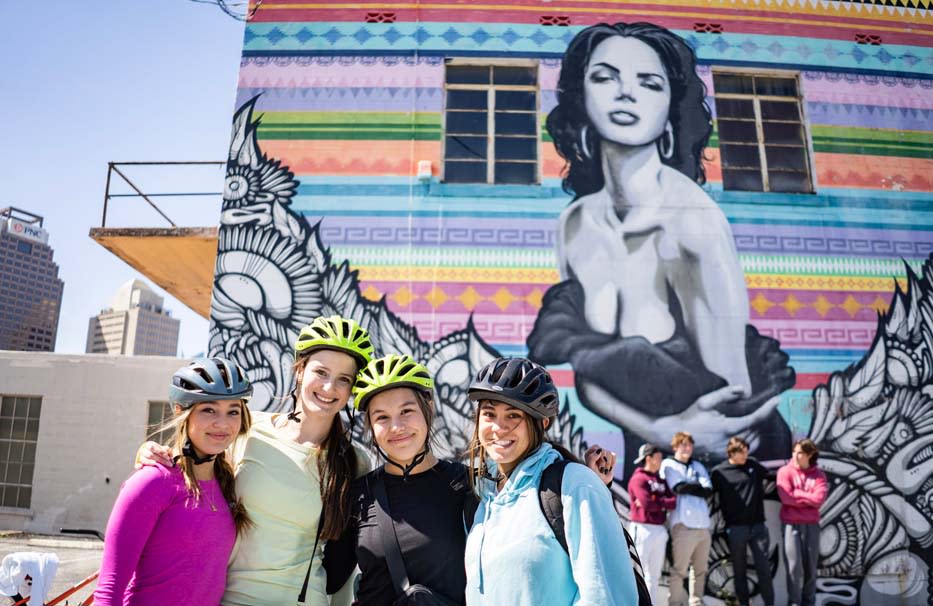 Mural Ride
Hop on a Mural Ride and explore the vibrant street art scene of San Antonio. Cruise through the city's neighborhoods, admiring the colorful murals, artistic expressions, and thought-provoking graffiti. This guided tour offers insights into the vibrant art culture of San Antonio.
Embark on a scenic journey with Go Rio San Antonio Cruises and experience the beauty of the San Antonio River Walk. Relax on a riverboat cruise, meandering through the picturesque canals while learning about the city's rich history and architectural marvels. For even more fun, check out the Go Rio Kayak and Paddle Board rentals and explore San Antonio a whole new way.
If you'd prefer a 21+ tour, check out a brewery and distillery tour. Discover the art of whiskey-making on a tour at Maverick Whiskey, where you'll learn about the distillation process and sample their handcrafted spirits. Then embark on a Devils River Whiskey Tour and enjoy a tasting and tour before spending the evening enjoying cocktails, cigars, food, and music.
And More - Plan Your Trip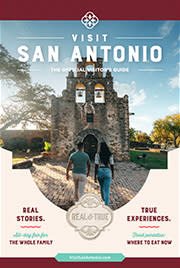 Labor Day weekend in San Antonio is brimming with excitement, adventure, and endless possibilities. From thrilling escapades and unique shopping experiences to outdoor wonders, must-visit attractions, and captivating tours, this city has it all. Whether you're looking for a great brunch spot, a phenomenal restaurant to check out, or you're on the hunt for fantastic BBQ. So, pack your bags, gather your loved ones, and get ready to make the most of your long weekend in San Antonio. Need a little more help planning? Check out our Official Visitor's Guide for even more ideas!