What better way to jump-start your spooky season this fall than with a San Antonio haunted excursion? With a history as rich as ours - we are over 300 years old, it only makes sense that San Antonio has quite a few stories to tell - including many of the chilling and spooky nature. San Antonio offers a variety of thrilling tour experiences, some by foot and others by bus. Whether you're looking for haunted family fun or for truly eerie tales too shocking for the younger crowd - you can find it in San Antonio.
Visit haunted locations, hear about macabre places, and learn about the paranormal side of San Antonio from these ghoulishly good ghost tours:
Texas Ghost Tour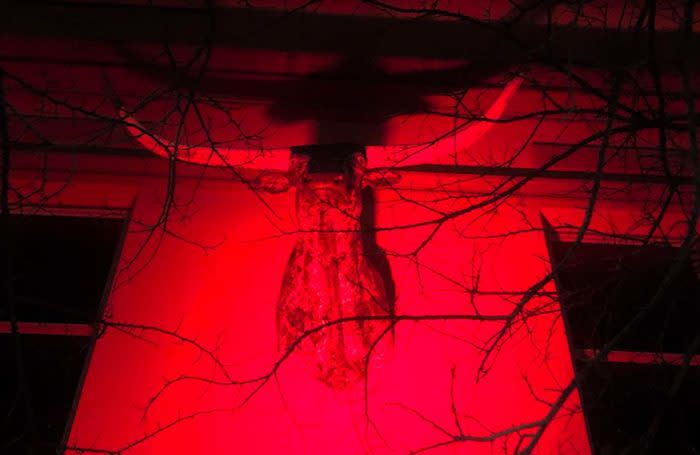 If you want a walking tour that takes you into the heart of San Antonio, then the Texas Ghost Tour is up your alley. The historic Menger Hotel, The Alamo, and other notable places will be featured on this ghost tour.
Texas Ghost Tours offers great options for both families and adults: the Future Ghost Tour and the New Blood Tour. The Future Ghost Tour is family-friendly for boys and ghouls of all ages. The Future Blood Tour is for ages 13+, focusing on sordid tales of murder, and is not for the faint of heart.
Looking for team building? You can also book a corporate event with the Texas Ghost Tour for those that want to explore spooky San Antonio with co-workers.
RJA Ghost Tours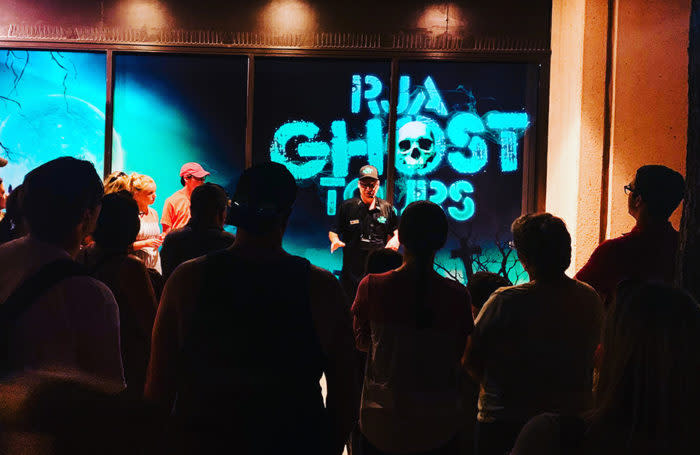 Take a walk on the haunted side of San Antonio with RJA Ghost Tours. These ghost tours center on San Antonio's local culture, folklore, and the city's many scary legends. If you're brave enough, you can learn about San Antonio by booking a solo tour. For those needing a little extra moral support, group tours are available as well. Be sure to pack a camera, though it's hard to catch a ghost with the naked eye, you may be surprised to find mysterious orbs in your photos!
Each RJA Ghost Tour is hosted by a Certified Tourism Ambassador who will take you to some of the most haunted spots in San Antonio. Tours are hosted nightly, so get your spooky and book yours!
Ghost City Tours of San Antonio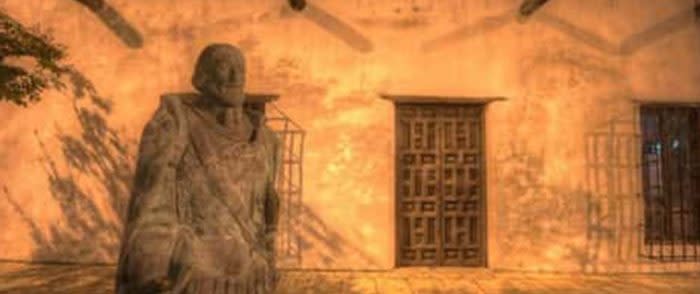 Are you looking for a spooky night out on the town? Look no further than Ghost City Tours of San Antonio! Ghost City tours are designed for adventurers of all ages and offer public and private tours and group discounts.
Not only can you visit San Antonio's historic district, but if you want an adults-only experience, you can book the Madames and Mayhem Ghost tour. This haunted adventure focuses on the darker side of San Antonio while taking you to the former red-light district. There is also the boo-zy Haunted Pub Crawl, where you and your drinking buddies can visit San Antonio's most haunted pubs and restaurants.
No matter which Ghost City Tour you pick, you'll be sure to have a ghastly grand time!
Sisters Grimm Ghost Tours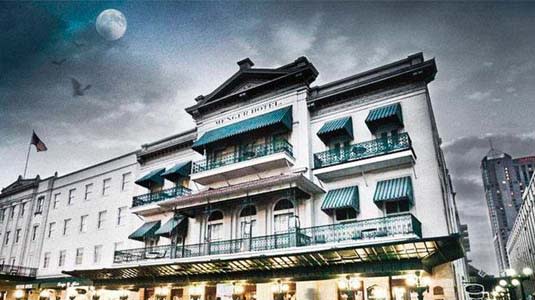 Looking for a chilling experience? Check out Sisters Grimm Ghost Tours, voted one of the best ghost tours in the country by USA Today. Starting as soon as you hop aboard the frightfully fun Ghost Bus, this tour is jam-packed with sights, sounds and hair-raising thrills. The ghost bus heads to the historic Menger Hotel, where you will enjoy a special evening including a three-course dinner in the Colonial Room, followed by a tour of this haunted location.
If you want to forgo the bus and have a more authentic or personal ghost exploration with the Sisters Grimm Ghost Tours, you can book the Haunted History Walk instead. This ghost tour takes you on a mysterious journey to explore the paranormal world of San Antonio on foot.
Nightly Spirits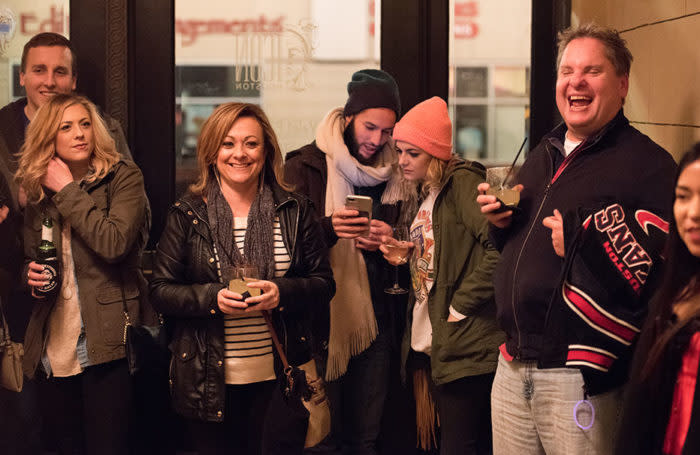 Visit San Antonio's haunted bars and pubs with Nightly Spirits. Delightful, costumed guides will take you along the winding and devilishly haunted streets of downtown San Antonio. You will learn about Alamo City's haunted history while exploring the spookiest spots. What brings a team together better than a little bone-chilling, keep-you-up-at-night stories? Nightly Spirits offers corporate events and team-building tours as well.
Tours run for approximately 2.5 hours and occur on Friday and Saturday evenings. This one is for the grown-ups, all attendees must be 21+.
Go Beyond the Haunted with All of San Antonio's Adventure Tours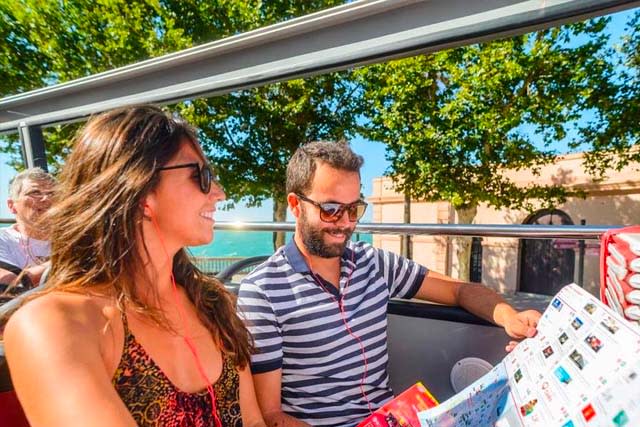 San Antonio has a lot to see and experience, and you do not have to limit it to the Halloween season. There are plenty of vibrant San Antonio tours all year round, from kayaking tours that take you to the Mission Reach to double-decker tours that travel through downtown San Antonio. There are also River Barge tours that send you winding down the River Walk.
After your tour, you can check out the many dining and restaurant options San Antonio offers. Adventure is calling in the Alamo City!