Find new ways to experience and appreciate San Antonio this January.
In January, the city will host DreamWeek 2022 in an effort to encourage people to share their dreams and ideas for solving universal issues facing multicultural communities. You can also connect with the rich history of the city in the Virtual Black History Tour of the MLK March. Bring your virtual learning experience to reality and go visit the landmarks along the path of the march. This will completely transform how you see the city and enrich your experience as you walk along the same streets as the original MLK marchers.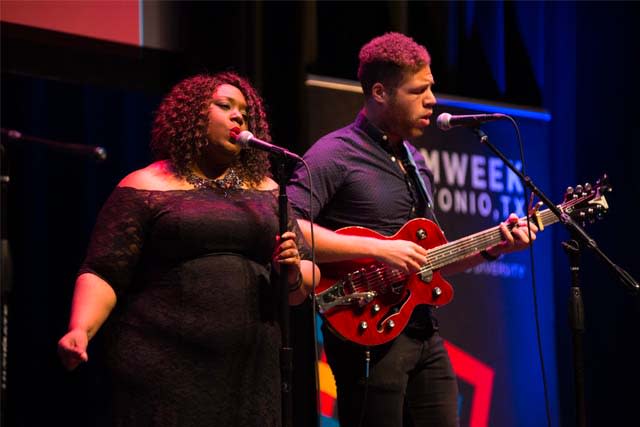 ---
The best New Year's resolutions focus on learning something new or getting out of your comfort zone. During Culinaria Restaurant Week you can do just that by tasting the diversity in local San Antonio Cuisine. From January 15th to the 29th, select restaurants around the city will offer prix-fixe menus to open your eyes to new flavor combinations and fusions. And you get to support local businesses at the same time!  
---
 LEGOLAND Discovery Center San Antonio 
Calling all young builders and architects because January 28th is National Lego Day! LEGOLAND is the perfect place for kids to bring their imagination to reality through full creative freedom. Participating in National Lego Day is a way to celebrate a child's self-expression through play.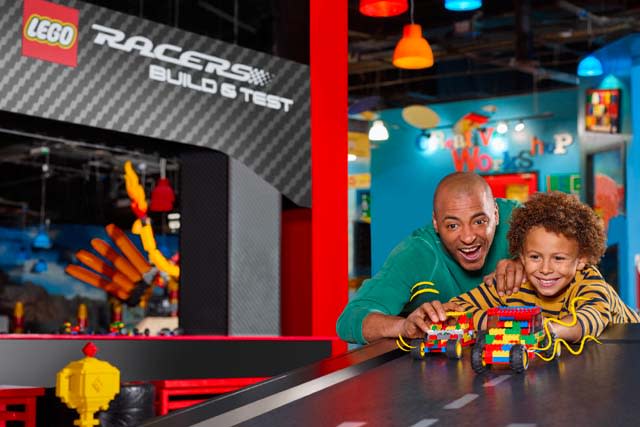 ---
San Antonio Wants to See You Smile 
If you didn't take a selfie did it really happen? January 21st is National Museum Selfie Day and there are plenty of museums in San Antonio for you to snap a pic. If history or the arts doesn't make you smile, then go to the Texas Selfie Museum where every installation is picturesque. You can also make an appearance at the Selfie Pop-up Experience on January 22nd!  
Other Museums to Visit: 
---
Experience Historic Neighborhoods  
Sometimes the best part of it being cold outside is spending time inside. If being warm and cozy is your preferred state of being, then make your way to some of SA's coziest bars in their most charming neighborhoods.  
---
The Majestic is not only a performing arts center but also a National Historic Landmark. The Majestic adds another level of escape to your theater experience as it pulls you back in time through its adorned 1929 build. In January, you can expect to see Tom Segura at the Majestic.   
To shop locally and support the largest Mexican Market in the United States, visit Market Square this January. Complete your shopping experience with gourmet Mexican cuisine from one of the local restaurants in the square.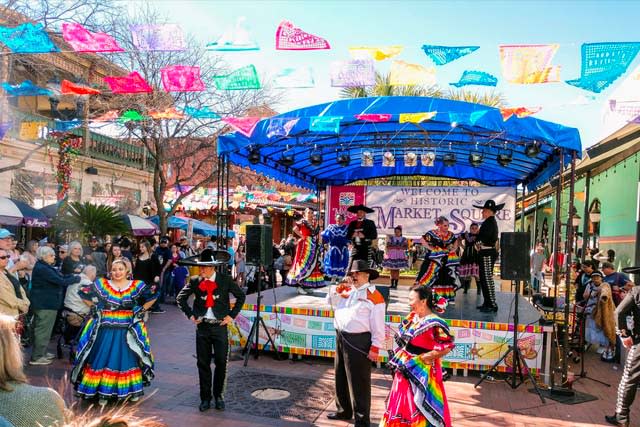 La Villita is a celebration of artistry, craftsmanship, entrepreneurship, and history. Stroll around the historic village to shop local handmade gifts, eat authentic Mexican cuisine, and learn about how the little village came to be.  
Go out and see every landmark, shop, and dining experience the beautiful and charismatic city of San Antonio has to offer. For more information on San Antonio events happening in January click here.