Dear Partners:
At Visit San Antonio, we're grateful for the opportunity to work alongside great partners like you and look forward to what is on the horizon in 2020!
All in all, 2019 brought us some mercurial, but overall solid, results in our performance measures.
As a destination, our calendar year-end results are as follows:
Occupancy: +.06%
ADR: -2.2%
RevPar: -1.6%
Revenue: -0.2%
Room Supply: +1.4%
Room Demand: +2.0%
Shortly after the start of 2020, I and several of our Visit San Antonio staff headed to San Francisco for the annual Professional Convention Management Association (PCMA) Convening Leaders conference. It's an opportunity to gather with industry leaders and business events strategists.
Visit San Antonio took this occasion to host more than 55 convention clients and further our efforts to establish our Synchronicities endeavors in partnership with Baltimore and Anaheim. We also joined Baltimore and Anaheim in hosting 89 clients at a Synchronicities reception.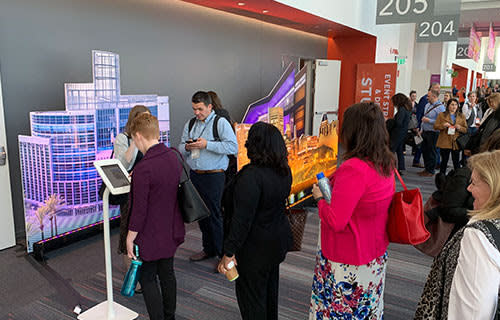 Next year's PCMA Convening Leaders gathering will return to Texas, taking place during January 2021 in Houston. For more information click here.
I'm excited to announce that this year's Texas Travel Industry Association Unity Dinner, which takes place March 3, will be held for the first time outside of Austin. The Henry B. González Convention Center will be the site for a gathering that allows us to share, celebrate and reinforce our unity as an industry. The Menger Hotel will serve as the host hotel for overnight guests. I encourage you not only to attend, but to consider purchasing a table: click here.
Visit San Antonio is pleased to announce the addition of Matthew Polanco as its new Director of Government Relations. Matthew has extensive experience in public affairs, and over the past four years has run his own company, Matthew A. Polanco Consulting. He started his public affairs career working for the Honorable Frank M. Tejeda in the U.S. House of Representatives.
I know that Matthew's extensive experience in government relations and public affairs will make him a great asset to our team.
Some other recent additions:
Chelsea Breuer joins us as Executive Assistant, where she will provide administrative support to my office and the Chief of Staff. Prior to joining Visit San Antonio, she was the administrative assistant in the Operations Department of the North East Independent School District. She is a California native and has experience in the education, entertainment and recruiting industries.
Kristy Hernandez has been promoted internally to the position of Sales Manager for the mid-Atlantic and Northeast region. She has been with Visit San Antonio since 2017 and has previously served as a destination sales manager and executive assistant.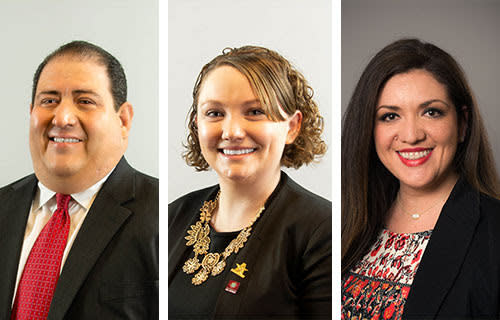 Have you become a Visit San Antonio member yet? If not, we encourage you to join today. To learn more about the benefits of membership, contact partners@visitsanantonio.com or click here.
If you have any questions or suggestions for next month's newsletter, don't hesitate to contact me. Thank you for all that you do, and thank you for your continued support!
Deep. In The Heart,

Casandra Matej, CDME, CTA
President & CEO
Visit San Antonio