Dear Valued Partners: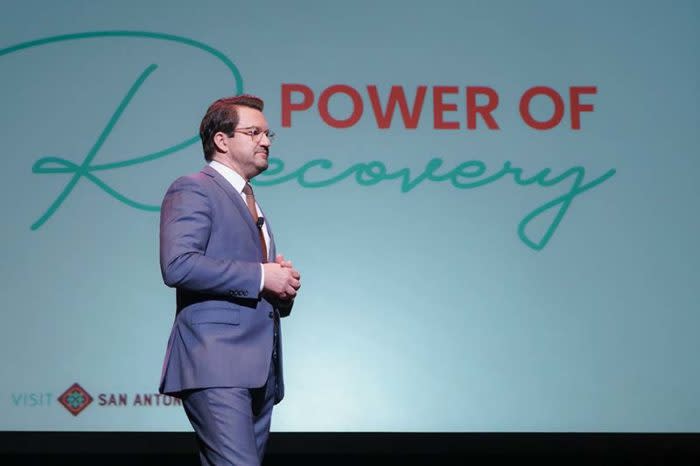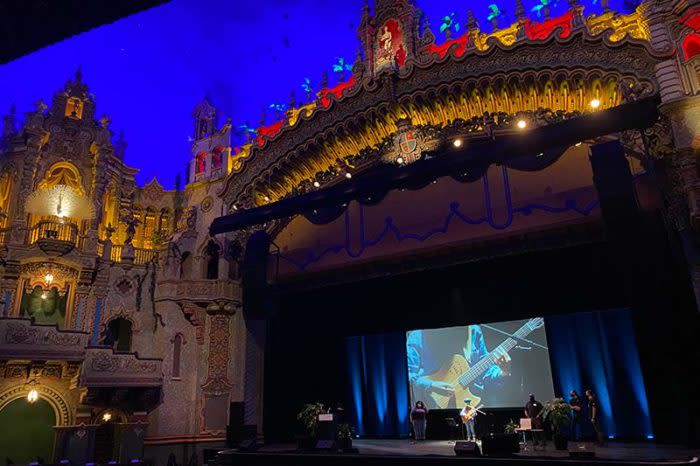 Earlier this month, we had the opportunity to join as a tourism and hospitality community and take part in the Visit San Antonio Annual Meeting at the lovely Majestic Theatre. It was a wonderful opportunity for our organization to not only lay out our new Strategic Business Plan, but to celebrate what has been and what will be at this critical time.
We are at arguably the most unique crossroads in our industry's history in San Antonio. Forces such as the pandemic, economy and state legislation have worked against us over the past two years, but we look ahead with optimism for healing and renewed growth in so many areas.
It was my first opportunity to stand before you at an Annual Meeting, to discuss our Visit San Antonio renewed vision and aspirations for our city, and we are grateful for those moments. I look forward to working alongside you as we help spearhead San Antonio's economic recovery.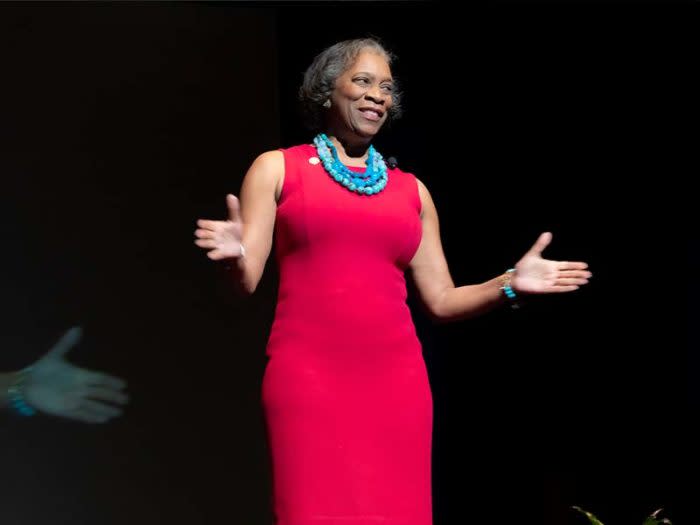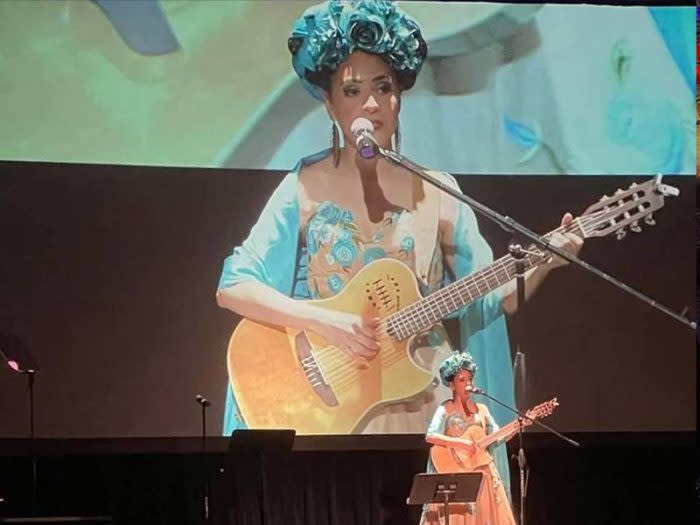 Part of that vision is to continue to make forward strides in our Diversity, Equity and Inclusion efforts, and the meeting included the announcement that we have secured a consultant in that area to conduct an organizational review. During the Annual Meeting, we also enjoyed a powerful keynote speech from St. Philip's College President, Dr. Adena Williams Loston, who spoke of her own San Antonio experience as well as the recovery and DEI lessons she has experienced in her life and career.
Thank you to General Manager Emily Smith and her Majestic and Empire Theatres staff for hosting us, and to VSA board member Henry Brun, San Antonio poet laureate Andrea "Vocab" Sanderson, musician Azul Barrientos, Faisan Folklorico, Tim the Girl Catering, MBP photo booth and production company Encore. All of these partners and businesses helped make the morning very special.
If you were not able to attend the Annual Meeting, or simply want to enjoy the content again, a video of the event will be available soon.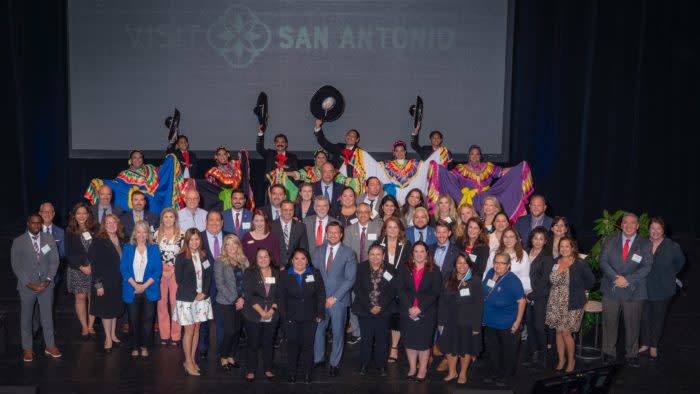 That meeting kicks off a busy stretch for San Antonio and our industry.
There is little doubt that there is no community in the country that honors and celebrates the Day of the Dead holiday with the passion of San Antonio. The evidence began last weekend with the Dia de los Muertos Festival at Hemisfair, and it also will play out Friday when the Day of the Dead River Parade takes place at 7:30 p.m. on the River Walk. The parade, overseen by local chef Johnny Hernandez and his organization, will be televised by KSAT-TV. Proceeds benefit the Rey Feo Consejo Educational Foundation. 
Also, not long after the Day of the Dead parade, the 40th Ford Holiday River Parade takes place on the River Walk, as well. Tickets to that event, set for 6 p.m., are now on sale. This parade, highlighted by the ceremonial flipping of the switch for the holiday lights on the River Walk, is back for the first time since 2019. Visit San Antonio is so pleased to be part of producing this popular attraction for the first time.
One of our goals at Visit San Antonio as we look forward is to spotlight our destination's evolving culinary talents, with the goal of establishing the city as the Culinary Capital of Texas. Now, we have another opportunity to do just that as the entry and recommendation period for the 2022 James Beard Awards is officially open through November 30. Get more information and submit recommendations or applications at jamesbeard.org/awards. To nominate restaurants, chefs and bars in San Antonio, you can go directly to https://jamesbeard.secure-platform.com/a/organizations/main/home.
Now that we are out of our busiest stretch for leisure travel, our September hotel numbers reflected the fact that our meetings landscape is still on the mend. According to Smith Travel Research, we had 57.4 percent hotel occupancy in September, which was 4.9 percent behind the same month in 2019 (60.3). The average daily rate for September was $112.31, which was five percent ahead of September 2019 ($106.93). Our September room revenue, at $92.4 million, was only 1.4 percent off the same month in 2019 ($93.7 million).
Chief Sales Officer Mario Bass and I continue to communicate with association and corporate clients regarding some of the recent legislation passed in Austin that may cause concern. Visit San Antonio's Government Relations team has been active in monitoring the status of the bills, along with other national and state legislation of note, as we work on behalf of the industry at every opportunity. Please review the Legislative Update for more information.
Although the current meetings landscape continues to be affected by uncertainty, there are still reasons to be optimistic as we look ahead. Leads over the past eight months are up 30 percent compared to the same time last year, exceeding our FY21 goal. Future Henry B. Gonzalez Convention Center opportunities, though steady over the past several months, are starting to see an increase in 2022 and 2023 lead volume. For 2022, we are 5 percent ahead of Tourism Economics national recovery model.
Also encouraging is the Destination Sales Team has doubled the number of pandemic-related rebookings from just a few months ago, up to 32 to date. In addition, we were thrilled to hear last week's announcement that the United States will reopen for fully vaccinated travelers from 33 countries this November, just in time to hopefully bolster international citywide attendance for groups such as the 2021 San Antonio Breast Cancer Symposium.
The international reopening on November 8, including the terrestrial borders with Mexico and Canada, will be tremendously helpful not just on the meetings front but on the leisure side, for sure. Consider that pre-pandemic more than half of our Mexico visitation came through road trips, the weeks and months to come, especially the key Holiday and Semana Santa shopping seasons should see a marked increase from 2020.
Thank you again for your collaboration with Visit San Antonio. Together, we will showcase the power of recovery.
With warm regards,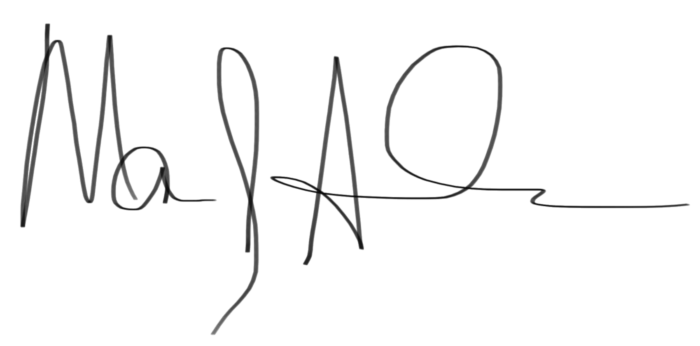 Marc Anderson
President & CEO
Visit San Antonio