Dear Partners:
The effects of this ongoing pandemic have been seismic, a reality that each of you have endured in recent months.
As expected, our year-over-year numbers for April were dramatically impacted. According to Smith Travel, we experienced an 86 percent drop in room revenue, part of a 68 percent fall in occupancy. We weathered a decrease of 49 percent in room rate, and room demand tumbled 73 percent.
For the year, our room revenue is now down 40 percent, occupancy is down 30 percent and room rate is behind by 11 percent. Room demand has fallen by 33 percent.
Yet, even as we survey the damage caused by COVID-19, including the recent furlough of roughly half of the Visit San Antonio staff, there are some signs of recovery on the horizon. In addition to the lessening of restrictions by Governor Abbott, which has allowed for the phased openings of our hotels, restaurants and attractions, we're seeing some anecdotal evidence of visitation coming in from out of town. San Antonio residents are enjoying staycations, and others are driving in from around the state to experience a place where they're treated like family.
Reservations are picking up at our local hotel properties, and we have begun to get more inquiries at Visit San Antonio from potential visitors hoping to map out trips to our destination. This matches our expectation that travelers, while likely avoiding the busy transport hubs, will be eager to head instead on road trips to familiar, safe locales like San Antonio. With that in mind, we are planning to reopen our Visitor Information Center on June 15.
We're bullish in the tourism and hospitality industry in San Antonio, and feel confident that the visitor sector will be a major factor in driving the city's economic rebound in coming weeks and months.
Recently, that has meant being proactive in our advocacy efforts, whether working to get in front of policymakers such as legislators and the Governor or working to inform messaging with media. Last week, for instance, I sat with T.J. Mayes on the program, "On the Record" on KLRN-TV to discuss the impact of the coronavirus on our industry, but also the long-term forecast for recovery. We have also seen coverage in the Express-News, Rivard Report, San Antonio Current and KSAT-TV, which offered a strong report on efforts to bring business back to the Henry B. González Convention Center. Click here.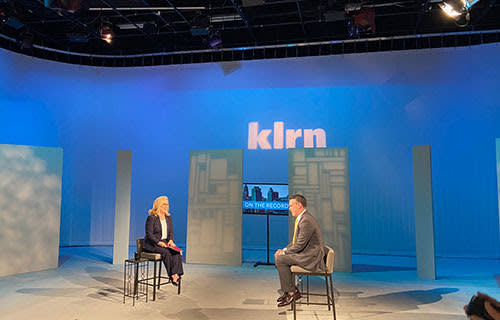 That topic, in particular, has been on the front burner in recent days. Visit San Antonio has been working with many of you, and our counterparts around the state, to educate the Governor and other decision-makers on the importance of the meetings and event sector for the economy of our destination – and the state itself. The Texas Association of Industry Executives notes that in 2018 alone, the state hosted more than 46,100 meetings, including 3,010 conferences, that attracted 11.7 million attendees and generated $2.5 billion in economic impact.
Currently, destinations statewide are seeking clarity from the Governor as they endure a wait-and-see period with hundreds of meetings hanging in the balance for the rest of this year. At stake for the biggest markets in Texas is more than $400 million in economic impact. Here in San Antonio, we've already lost 26 citywide conventions and a resulting $123 million in revenue. Stay tuned, as we're being very proactive on this issue.
In the meantime, June is shaping up to be somewhat active on a few fronts. While the local stay-at-home order has been extended through June 4, it appears the efforts for social distancing and safety protocols in recent weeks have worked to flatten the curve of impact from this disease. Some of the more alarming numbers have decreased in recent days, so a special thank you to officials who have had to make tough choices for the welfare of the community.
Looking ahead, Visit San Antonio has introduced a new promotion called, "Sí San Antonio," designed to jump start the travel market in our destination. We're focusing our advertising and marketing efforts on individual promotional offers from hotels, attractions and restaurants, centering on local Staycations and Summer Getaways for drive-market travelers.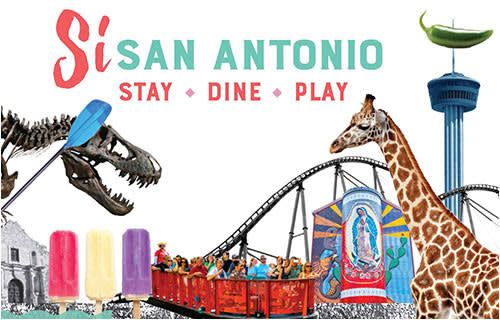 Part of the promotions will benefit our local community through donations to the San Antonio Food Bank, and there is no cost to participate. In a short time, we have already had 46 hotels and 22 restaurants among the more than 100 partners who have signed up.
If you have any questions or suggestions for next month's newsletter, don't hesitate to contact me. Thank you for all that you do, and thank you for your continued support. We look forward to better days ahead!
Deep. In The Heart,

Casandra Matej, CDME, CTA
President & CEO
Visit San Antonio