Dear Partners:
It's stunning to think that it was roughly seven weeks ago that hundreds of us gathered at the Henry B. González Convention Center as part of the Texas Travel Alliance Dinner. The event, which took place even as the coronavirus scare began to grow around us, was our opportunity to celebrate and recognize our collective strength as an industry, especially with state and local policymakers on hand.
Today, as we close out a historically difficult month, the importance of the travel sector has never been more apparent. The impact of the current pandemic to our attractions, restaurants, hotels and other associated businesses has caused seismic and lasting damage to the San Antonio economy.
Compared to Spring Break in 2019, for instance, Smith Travel reports our hotels were down 46.4 percent in RevPar and 46.1 percent in room revenue, year over year. Occupancy sank almost 33 percent and ADR by 20.5 percent. Overall, March was significantly impacted by this pandemic, as we experienced a decrease of 21.6 percent in room rate and 46.9 percent in room demand. That resulted in room revenue plunging 58.4 percent compared to the same period last year.
As you might expect, the numbers are startling in nearly every direction. Yet, as we now begin to see some signs that our social distancing and other defensive practices are working against COVID-19, the planning for recovery is under way. Already, our volume of leads for conventions and meetings is beginning to grow.
Like many of you, we at Visit San Antonio have been game planning for the months ahead as the city gradually begins opening for business again. This has meant pivoting our marketing attention to staycation or drive-market messaging, recognizing the immediate concerns over crowds, cleanliness and safety will encourage close-to-home experiences. We are already utilizing innovative and creative ways to reach out to customers, including by virtual tours and similar communications.
Many client engagement efforts were launched this month to ensure that San Antonio stays top-of-mind for planners and potential clients. One example of this is the new "Taste of San Antonio" recipe card series that spotlights some of our culinary partners, including chef Jason Dady and others, that we sent to many convention clients such as the Cystic Fibrosis Foundation and Texas Nursery and Landscaping Association.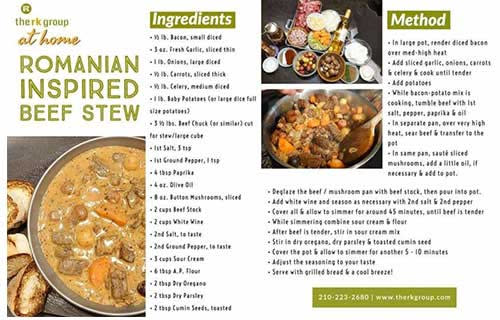 Suzy Hart, general manager of the Marriott Riverwalk and Rivercenter and a San Antonio TPID board member, has been named to serve on the COVID-19 Economic Transition Team (view here) put together last week by Mayor Ron Nirenberg and Bexar County Judge Nelson Wolff. The team, which includes local business and education leaders, is working to come up with a plan to reopen local businesses safely and effectively.
In the meantime, we've joined many of you in trying to do some good for our community. For example, Visit San Antonio has teamed with the San Antonio Restaurant Association, Culinaria, the City and County and the CE Group for an on-air fundraiser called "Feeding San Antonio" on Wednesday and Thursday, April 29-30, from 5-9 p.m. to benefit the San Antonio Food Bank. The event, to be televised on WOAI-TV and KABB-Fox 29, includes some major donors who will be matching all funds raised.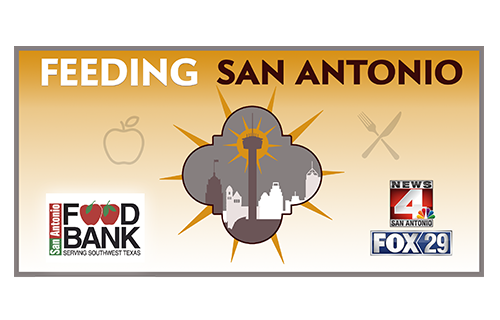 Already under way is a dining-out program offered up by some notable chefs called, "To Go For Good." Contributors can support the Food Bank by purchasing dinners online from now through Thursday at midnight, or by phoning in during the televised fundraiser. A portion goes to the Food Bank and the rest to local restaurants.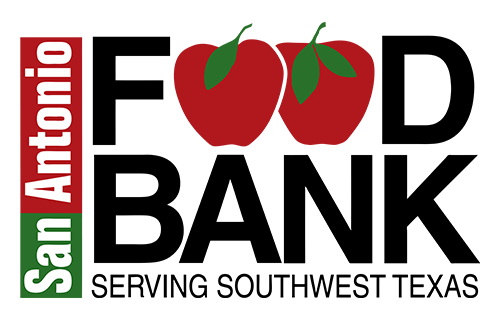 It's an example of our community coming together to try to make something good out of a bad situation. And those kinds of partnerships will sustain us, moving forward.
The U.S. Travel Association has recognized the importance of our industry on the national level, as well. The coming National Travel & Tourism Week, which runs May 3-9, has been branded, "Spirit of Travel," and will include several virtual ways to celebrate tourism. Be on the lookout for Visit San Antonio announcements soon on ways you can participate here in San Antonio.
As always, please visit our website for information on things our community is doing during this time, including alternative dining options, ways to explore San Antonio virtually and new video-call backdrops featuring remarkable images of our destination.
We have other resources, as well, and want to be here for you in any way we can. Feel free to reach out to me or any of our team members with any questions we can answer or needs we can meet.
If you have any questions or suggestions for next month's newsletter, don't hesitate to contact me. Thank you for all that you do, and thank you for your continued support!
Deep. In The Heart,

Casandra Matej, CDME, CTA
President & CEO
Visit San Antonio