Dear Partners: 
The old adage is that if you don't like the weather in Texas, just wait a short while and it'll change. That was certainly the case for us in recent weeks, as the brutal winter freeze of February was followed by the spectacular sunshine and warmth of Spring Break in recent days. 
Perhaps fittingly, the better weather brought with it optimism about the recovery of tourism and hospitality in San Antonio, and there were certainly reasons for that. While hotel occupancy and other visitation numbers won't be available until later, our outreaches to many of you over the past two weeks indicated that business was booming in almost every part of the city. 
Indeed, what a difference a year makes – especially when that period has been dominated by the crippling effects of a pandemic. It was about this time in 2020 that we began to fully realize the crushing impact of COVID-19. 
Today, as the numbers surrounding the battle against the virus improve almost by the day, San Antonio is welcoming more and more visitor traffic back into our destination. In addition to a busy Spring Break this month, our community has hosted the UIL State Boys and Girls Basketball Tournament and is still the site of the ongoing NCAA Women's Basketball Championships, expected to fill 37,000 hotel rooms and generate $27 million in economic impact.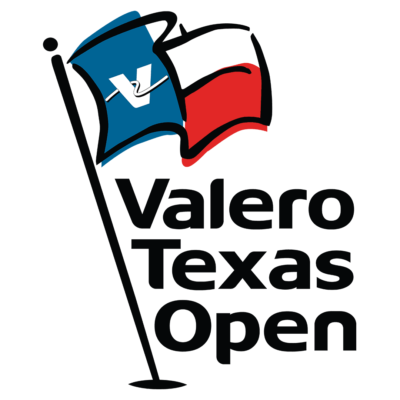 Next weekend, the city will be in the spotlight for the PGA Tour's Valero Texas Open at TPC San Antonio and the NCAA Women's Final Four at the Alamodome. Both will serve as exclamation points for a very welcome stretch on our calendar. 
Further fueling optimism is the countdown that now begins toward the all-important summer period for our industry. Historically, more than a third of all overnight leisure visitation in San Antonio occurs from June through August, and that number is expected to rise in 2021.  
Much as we saw in recent days, affected Texans will be emerging from a long period of enduring stay-home orders and self-quarantines to head out and travel again, satisfying a pent-up demand to explore. San Antonio, long a generational and familiar destination for so many, will stand as a safe, welcoming target for travelers. 

With that in mind, Visit San Antonio is re-introducing its campaign, "Si San Antonio," this summer. It will provide visitors with a card that features discounts to several of the array of experiences that make our destination unique. As an added bonus, we are hopeful that we will be able to continue the partnership with the San Antonio Food Bank, which would benefit whenever visitors use the card at participating hotels. Look for more on this campaign in weeks to come.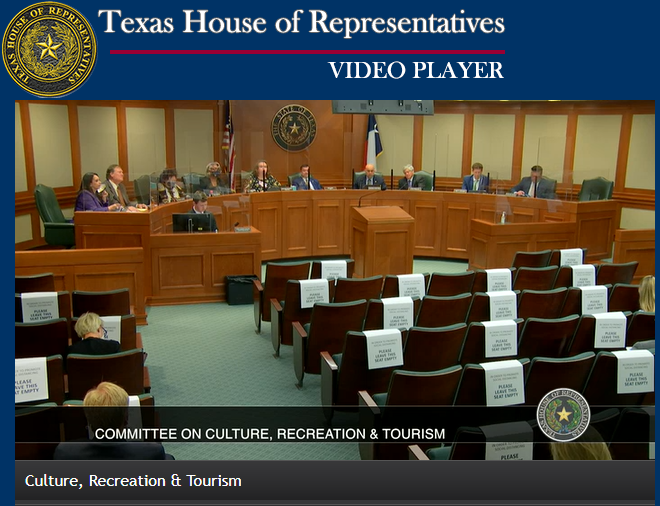 I had the great opportunity to testify virtually March 8 before the Culture, Recreation and Tourism Committee of the State Legislature. It was a valuable chance to give committee members a status update on the hospitality industry, especially as it pertains to the $15.2 billion travel sector in San Antonio. The legislators, including Rep. Barbara Gervin-Hawkins, are part of a committee that has jurisdiction over a variety of areas that are vital to our industry. 
I also joined the U.S. Travel Association board of directors from March 9-11 for a virtual meeting that included continuing discussions for recovery plans for our industry, as well as an ongoing conversation about diversity and inclusion in our organizations. It was an invaluable occasion to listen in to other industry leaders as they discussed their game plans for success. 
Closer to home, a reminder that the Visit San Antonio board of directors is seeking to fill two vacancies – in leisure, as well as history and preservation – before May, when the terms of those selected begin. Application information can be found here. Deadline to apply is Saturday. 
As we look ahead, there are some encouraging numbers to explore on our meetings landscape. In February, our Sales team generated 16 future bookings worth more than 76,000 room nights, and is exploring 102 leads worth nearly 262,000 total room nights. As of the middle of this month, we still had 48 conventions on the books for the Henry B. Gonzalez Convention Center this year, representing 271,377 total room nights; 179,670 in attendance; and $145.2 million in economic impact. 
Our hotels, enjoying a strong March, will no doubt look forward to the continued business. In February, we saw mixed occupancy and revenue numbers, but almost all of them up noticeably from January: Occupancy was at 46.3 percent, average daily rate was $79.34, room demand hit 620,548 and room revenue was at $49.2 million. 
As always, we appreciate our partnership with you. If you have any questions or suggestions for next month's newsletter, don't hesitate to contact me. We look forward to continued better days in 2021! 

Dave Krupinksi, CTA
Chief Operating Officer
Interim President & CEO
Visit San Antonio