Dear Partners:
We made the turn from summer to fall this past week, and with it comes the countdown to cooler weather, warmer drinks and the anticipation of the holiday season. Yet, the final quarter of 2020 brings with it a different feeling, of course. COVID-19 has altered our landscape, in so many ways, and we find ourselves eyeing the coming months with as much wariness as wonder.
In recent days, we have seen trends that show the effects of the pandemic on our community have declined. Clearly, our efforts to battle this outbreak, through now-familiar safety protocols have begun to pay off.
I expect, with the perpetual optimism I cling to each day, that 2021 will represent a better forecast. Instead of reeling from this dreaded pandemic, my hope is that we will be recovering from it.
Visit San Antonio is gearing up to lead that charge. In addition to returning gradually to the proactive marketing of our destination, teaming with the U.S. Travel Association on the "Let's Go There" campaign, we are finalizing our business plan with tactics to assist in bringing people back to business and ultimately many of our colleagues back to work. Like you, our organization has weathered a damaging storm over these past few months that has affected personnel and budget, but now is positioned to spearhead the revival of tourism and hospitality in San Antonio.
We will have to do more with less, but are ready for that challenge.
Evidence of what is to come played out over the past three days as the Phil Waldrep Ministries held its Women of Joy fall conference at the Henry B. Gonzalez Convention Center. Approximately 1,400 attendees gathered in what was the first significant conference in San Antonio since March. Fittingly, this meeting was a celebration of hope for the present and future, and it represented a chance for the Convention Center to show off some of the industry's most advanced safety protocols.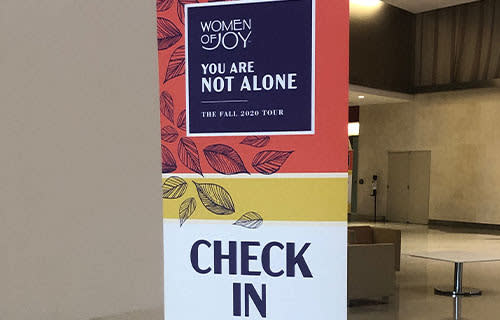 This weekend's event was one of four planned conferences between now and the end of the year at the center, including International Fairs & Expositions in November. As of today, including in-house gatherings, there remain 39 meetings on the books in 2020 in San Antonio, representing more than $26 million in projected economic impact.
Also, please mark your calendars for the 2020 Visit San Antonio Annual Meeting, which will be held at the Convention Center. Please save the date of Dec. 2 for a gathering that will include both live and virtual presentations. We'll be taking a look at our strategic plans for 2021, and offering information that we hope will help you in your tactical planning. It will be an important opportunity for us to get together as an industry at a critical juncture – and frankly, we need to get together!
While we have seen six cancellations of 2021 events to this point, we have 65 meetings still slated for the Convention Center next year. Those conventions will find a community opening up more and more for visitation, thanks in part to Gov. Greg Abbott's decision last week to allow most businesses to now operate at 75 percent capacity. If trends continue, it's expected that sometime early in 2021, we hope that Texas will be fully open for business, with required safety protocols – wearing masks, social distancing and cleanliness – still in place.
The coming year will be important for other reasons, as well. January will bring the arrival of the 87th Texas Legislative Session, and we as an organization will be utilizing our Government Relations team to track and respond to any legislation that impacts our industry. One important focus, in that regard, will be the funding of the Texas Economic Development and Tourism Office.
There also continues to be an urgent need for federal assistance to provide relief, protection and stimulus to all sectors of the travel industry. We urge you to take action by encouraging members of Congress to pass a small business relief package that extends and expands the Paycheck Protection Program (PPP) to include destination management organizations. With unemployment still rampant in the hospitality industry, assistance is critical, as I told the San Antonio Business Journal recently.
As we look to the next year, we will be doing so with some new members to the Visit San Antonio Board of Directors. Please join me in welcoming:
Hope Andrade, the former Texas Secretary of State, chairman of the VIA Metropolitan Transit board and founder and operator of GO RIO San Antonio River Cruises.
Pratik Patel, a longtime industry professional who is the current CEO of REM Hospitality and the former chairman of the Texas Hotel & Lodging Association board.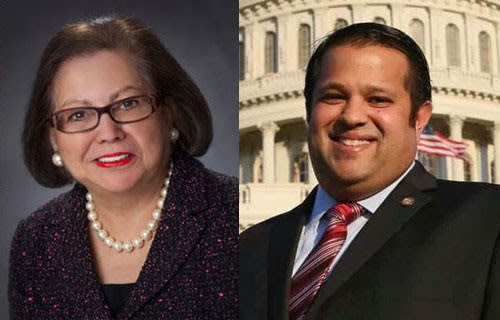 Also, please join me in welcoming three new faces to the board of the San Antonio Tourism Public Improvement District:
Loris Menfi, the new general manager of Marriott Rivercenter and Riverwalk.
Phil Stamm, Area Vice-President and general manager with the Grand Hyatt and Hyatt Regency San Antonio.
Maria Martinez, the general manager of the Westin Riverwalk and board chairman for the San Antonio River Walk Association.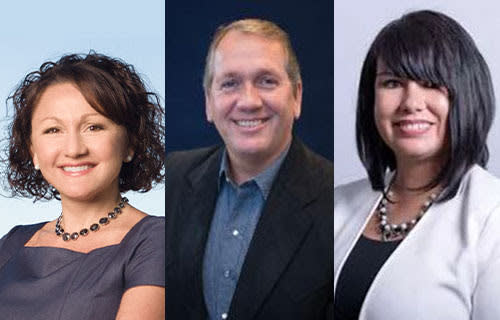 Of course, the disappointing decision by the Texas Historical Commission earlier this week to reject a permit to move the Alamo Cenotaph also means there is work to be done regarding the reimagining of the Alamo footprint. While this may represent an impactful delay in that project, Visit San Antonio remains hopeful that a plan to protect our treasured Spanish mission and its grounds will move forward soon. There remains little doubt that the Alamo stands as the enduring symbol of the warmth, authenticity and dedication to history that makes this community remarkable, and it must be preserved.
Visit San Antonio is already working to drive more occupancy into our community. One example is our "Work from Here" initiative, which invites those with flexibility in their employment situations to consider working from San Antonio. Several of our hotel partners have joined in to create packages for those looking for a creative place to work and play. The aforementioned "Let's Go There" campaign is designed to inspire Americans to make plans to travel safely and confidently. The initiative will encourage potential travelers to make immediate plans for trips or, if they're not ready yet, to book their excursions now and travel later.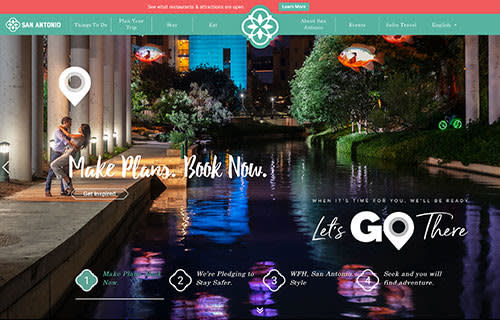 These outreaches, we hope, will influence travelers moving forward. It's needed. August hotel numbers reflected the continued impact of the pandemic, yet they were markedly better in many cases than we saw in late spring:
In comparison to a year ago, we experienced a 46.5 percent drop in room revenue in August, which bettered the 63.8 percent fall we saw in July. Occupancy was down 30.4 percent, an improvement from July's 46.6 percent. We experienced a decrease of 22.6 percent in room rate, and room demand fell 30.9 percent, again an uptick from the 48.4 percent down impact we saw in July.
For the year through August, room revenue is down 51.9 percent, occupancy has fallen 37.3 percent, room rate is behind 19.7 percent and room demand is down 40.1 percent.
Hopefully, these numbers show that there are positives to embrace as we look forward. I had the opportunity to write about it in the Express-News and speak about it on WOAI-TV a few days back, and the message was direct: As we make our destination safe, opening doors carefully and thoughtfully, travelers will return.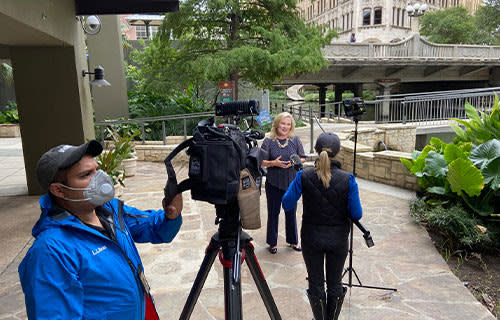 I hope you join me in that optimism.
If you have any questions or suggestions for next month's newsletter, don't hesitate to contact me. Thank you for all that you do and thank you for your continued support. We look forward to better days ahead!
Deep. In The Heart,

Casandra Matej, CDME, CTA
President & CEO
Visit San Antonio