Dear Valued Partners,
May 2023 is nearly here! In a few weeks, we will welcome the U.S. Travel Association's IPW 2023 to San Antonio. We are thrilled and eager to showcase The Alamo City to the world. The more than 5,000 delegates will not only experience the heritage and culture of our city but will also be immersed in and experience the growth and evolution of this 305-year-old city and our exciting culinary scene that is attracting attention across the world. The future of our city will be on full display, showcasing our growth in leisure and meetings. 
I am pleased to report YTD group sales highlights:
1,888 leads (including 80 corporate citywide leads)
379 events booked (more than 90% of events booked will actualize in the next 36 months)
25 citywide conventions booked
More than 313K room nights booked
Last week the Visit San Antonio Board of Directors approved a new slate of board members as well as a new Executive Committee – please welcome the following San Antonio professionals to our Board of Directors:
Elizabeth Fauerso, CEO of Potluck Hospitality
James P. Limbaugh, Senior Vice President & Chief Commercial Officer, Silver Eagle Beverages
Loris Menfi, General Manager, San Antonio Marriott Rivercenter and Riverwalk Hotels 
We also want to welcome and acknowledge our new and standing Visit San Antonio Executive Committee Members:
Phil Stamm, Chair - Area Vice President and General Manager, Grand Hyatt and Hyatt Regency San Antonio
Hope Andrade, Vice-Chair - Co-founder and Partner of GO RIO San Antonio River Cruises
John Carbajal, Secretary - Realtor®, NAR, Realtor®, SABOR, Realtor ® (New Executive Committee Member) 
Jenna Saucedo-Herrera, Immediate Past Chair - President and CEO, greater:SATX
Loris Menfi, New Executive Committee Member - General Manager, San Antonio Marriott Rivercenter and Riverwalk Hotels 
Justin Muñoz, New Executive Committee Member - Vice President of Development, Witte Museum
Our outgoing Board Members are Robert Thrailkill and Frank Miceli, and our outgoing Executive Committee Member is Pratik Patel. On behalf of everyone at Visit San Antonio and our Board of Directors, Thank You! We appreciate your years of unwavering support and dedicated service to our city's tourism and hospitality industry. All Board changes will be in effect on June 1, 2023. Visit San Antonio appreciates all its Board Members for volunteering their time and expertise to serve. We look forward to continuing our great work together in bringing the world to San Antonio.
We had a wonderful turnout at Visit San Antonio's inaugural All Hotel Meeting, where we presented our new sales strategy to usher in more business for our partners. Held at the Henry. B. Gonzalez Convention Center on April 6, each Visit San Antonio Department gave a mid-year report on strategies and results, which are on par to exceed last year's figures.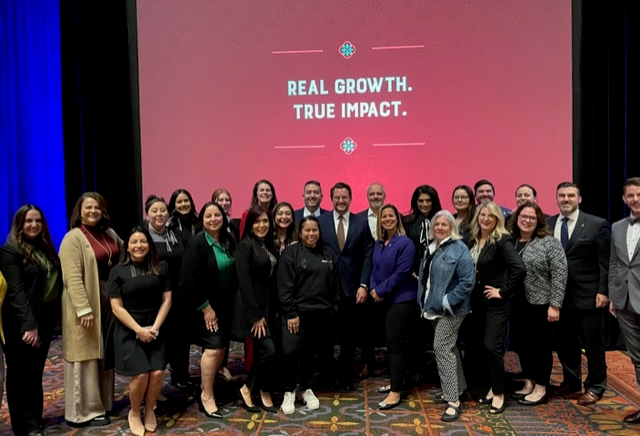 We also kicked off the inaugural ¡Provecho! benefiting the San Antonio Hospitality Foundation on April 18-19, and I am very pleased with all the wonderful culinary experiences that took place. The Visit San Antonio Special Events team and our ¡Provecho! co-chairs, Chef Elizabeth Johnson, and Chef Elise Russ, did a phenomenal job curating this important event. I am thankful to all the restaurants that participated in launching this elevated culinary experience for San Antonio. We raised nearly $15,000 for our 501c3, the San Antonio Hospitality Foundation! These funds will assist us in developing scholarships for our city's youth studying hospitality and the culinary arts. Mark your calendars for our 2023 Annual Meeting on Wednesday, November 8, 2023, at The Tobin Center for the Performing Arts, where we will celebrate and acknowledge these students.
In a continuous effort to improve our corporate culture, we worked with a third-party consulting firm, Fired Up!, to assess and survey Visit San Antonio's corporate culture. I am pleased to report 99% of Visit San Antonio teammates completed the survey, and "of the 18 core areas measured (considered critical to achieving and sustaining a healthy work culture) – 83% of Visit San Antonio scores across these core areas exceeded the established Fired Up! benchmarks. Visit San Antonio's organizational scores are overall very positive." Kudos to Natalie Balderrama and Claudia Williams for leading this survey and to Robert Thrailkill for introducing us to Fired Up! The results of the survey demonstrate the strength of the people and cultural philosophies and practices at Visit San Antonio, and the employee feedback we received will better our organization.
Lastly, we welcome you to join us to celebrate National Travel and Tourism Week May 7-13. Although we raise awareness every day on the impact our industry has on our communities, this special week, we all come together to celebrate moving travel forward. For more information on National Travel and Tourism Week, go to the Visit San Antonio website here, https://members.visitsanantonio.com/nttw/.
As the destination marketing organization for San Antonio, our expertise touches more than tourism and hospitality. We are economic drivers and job creators, global and international facilitators, and legislative influencers focused on the upward mobilization of our industry. Thank you for joining Visit San Antonio on this journey to elevating experiences for our community and visitors.
With warm regards,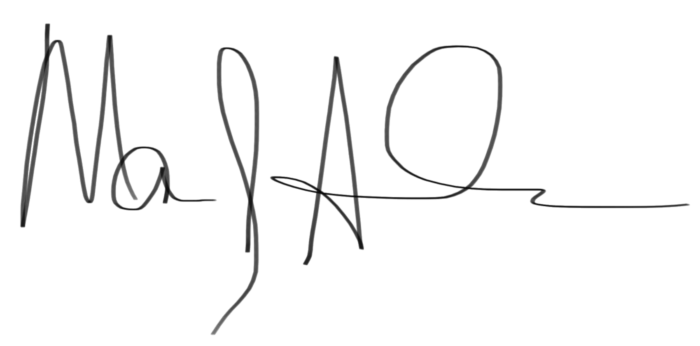 Marc Anderson