Dear Valued Partners:
Memorial Day in Military City U.S.A. was celebrated with throngs of locals and visitors descending on our city acknowledging the importance of our service men and women who sacrificed their lives for our freedom. It also was spent thinking of the devastating gun violence that killed 19 children and two dedicated teachers in Uvalde. The Visit San Antonio team started our Summer Staff Event with a moment of silence for these victims. I know our community is doing what we can to assist our neighbors in Uvalde and provide as much relief and love for a community broken by a senseless act of violence none of us will ever understand. 
Memorial Day Weekend was also the official launch of our summer business. As we look forward to what analysts predict to be a strong season, I want to take a few moments to also look back. A few days ago, I celebrated my one-year anniversary in San Antonio. We have worked hard over the past twelve months to accelerate demand to lift our community out of the pandemic. 
Here are just a handful of the many highlights over the past 12 months:
New Strategic Plan with a short-term focus – at the height of uncertainty in the middle of the pandemic, our team developed a new strategic plan including a short-term vision to increase demand and achieve pre-pandemic levels of occupancy, visitation and meetings by 2024. Each Visit San Antonio department produced new targets and tactics to ensure San Antonio emerged from the pandemic better than ever before. You can read the current fiscal year's strategic plan on your Member Extranet along with many great information of how Visit San Antonio is working for you. As you read below, this strategic plan is working. The plan is currently being updated as we prepare for our new fiscal year to start on October 1, 2022. 
Launched the Si San Antonio Leisure Campaign – in summer 2021, we unveiled a new promotional campaign to help fuel the recovery of our tourism industry. The campaign included a first-ever local promotional element to capitalize on the staycation trend that was strong in 2021. The results from the local and regional efforts included a strong $6 return for every $1 invested, and over 2,000 downloads of the Si San Antonio app.
Introduced the Si San Antonio Group Incentive Campaign – aligning the leisure promotional campaign to our groups business, the Si San Antonio group campaign secured more than 61,000 room nights in definite and tentative business, with an extraordinary ROI of $41 to $1. 
First-time strategic positions – As our economy and industry have rebounded quicker than anticipated, we have also been able to strategically expand our team and thoughtfully elevate positions. 
We revamped our Marketing team with the first-ever Chief Marketing Officer, Andres Munoz; a new Director of Marketing, Sue De Lopez, and new seasoned Graphic Designer, Francisco Arrieta. 
In the Sales team, we promoted Mario Bass to be our first Chief Sales Officer; and we brought two incredibly talented professionals on board, Maggie Menozzi, Director of Market Strategy, and Lance Wheeler, Director of Corporate Business Development, for first-of-its-kind roles. We also elevated Michelle Moon to Senior Director of Destination Experience and Tyler Orwig to Senior Director of Destination Sales.
Media Relations uplifted – as many of you have heard me say in the last year, I sincerely believe in making storytelling through media relations a central part of our strategy to pushing our community to be a global brand. Two key components of this push were creating the first Vice President of Media Relations and Communications and hiring Visit San Antonio's first national-level PR agency. After a national search, we found that our own David Gonzalez was the best fit for the new VP role and through another thorough review we chose New York-based DCI as our PR agency. Their work has already produced meaningful results with San Antonio coverage appearing in Travel + Leisure, The New York Times, Forbes, AFAR, Fodor's, Lonely Planet, and many, many more. 
Upgraded and new River Walk events – Our newly integrated River Walk Operations team successfully re-introduced in-person events on the River Walk for the first time since the pandemic with the Armed Forces River Parade, the Holiday Parade and spring parades. Not only did we re-launch the events but we have also invested in equipment and décor to make the parades better than ever. In a couple of weeks, we will debut the first-ever Pride River Parade, Saturday, June 18. Join us to celebrate our local LGBTQ friends, colleagues, and peers. 
New and refocused international outreach – For the first time since the pandemic, our Global Development and Media Relations department embarked on international sales and media missions. I joined our teams on a November 2021 mission to Mexico City and an April 2022 trip to London, which have already resulted in dozens of media stories – including Publitur, Travel Weekly UK, Food and Travel Mexico, – being published (with more to come) and new travel trade connections that will bring more visitors from these key international markets to San Antonio. 
Launched new membership program – At the beginning of 2022, we debuted our new membership program with two new membership levels. Thanks to your support, we have surpassed our membership goal of 545 members, reaching 605 total members as of the end of April. 
Completed a DEI Analysis – shortly after I started, we hired The Exeter Group to coordinate a thorough analysis of our company and boards so we can be the best company possible and attract the most talented individuals to our team and boards. The results were interesting and now the work begins on DEI training for our team, boards and community so we can truly Welcome the World to San Antonio. Join us on this journey of discovery. 
Results, of course, are important. Our new strategic plan with the short-term focus, and the great work by the new Director of Market Strategy, is indeed working. San Antonio ended 2021 third in occupancy ranking and second in ADR and RevPar. San Antonio has historically ranked fourth or fifth in our Texas competitive set. We have a lot of work to do but we are laser-focused on continuing to increase demand and thus, our rankings. 
Year to date, San Antonio recorded 62.4 percent occupancy through the end of April, 18.3 percent ahead of the same period in 2021 (52.7). Our RevPAR showed an impressive gain, totaling $80.16 for the year, a hike of more than 65.7 percent. Average daily rate was $128.50, a 40.1 percent leap from a year ago ($91.72).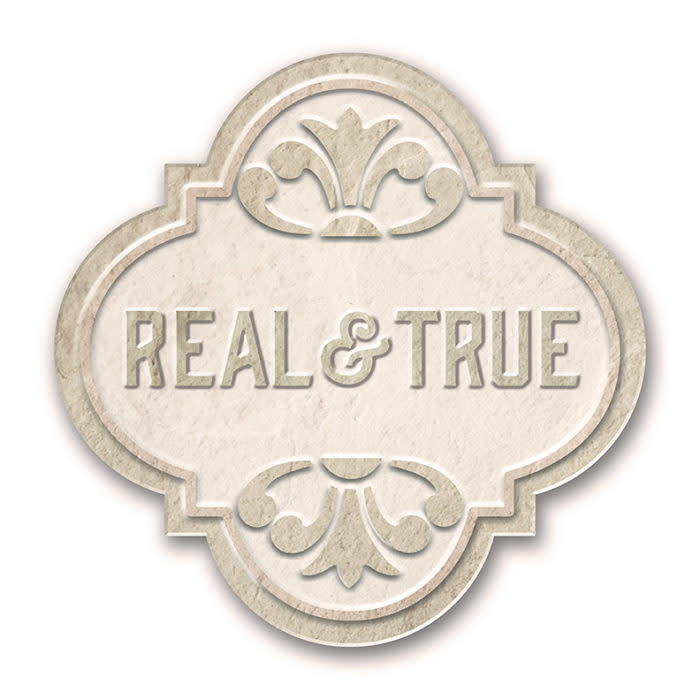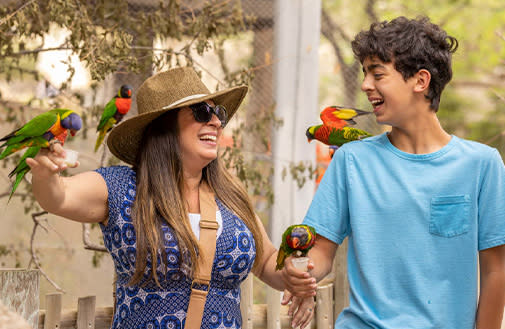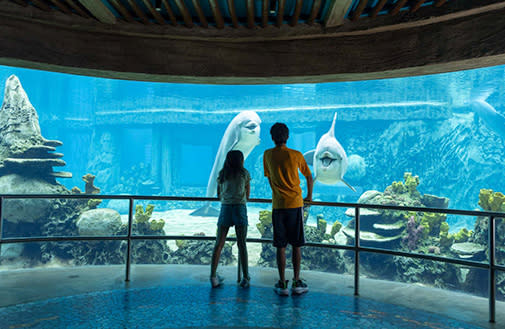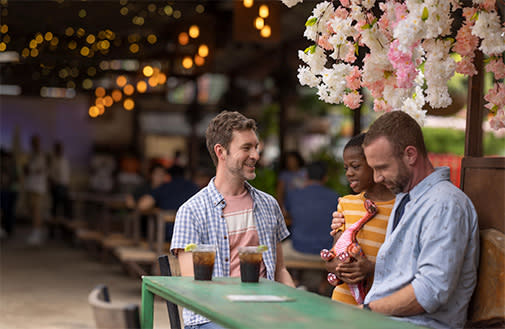 From the Marketing perspective, from June 2021 to May 2022, Visit San Antonio has achieved nearly 34M online engagements, 11.28% over projections. Notably, today we launch our new brand campaign, Real and True, the first branding campaign for our city in more than a decade. This campaign showcases Real stories and True experiences revolving around the main pillars that make San Antonio so unique and authentic – history, culinary, arts, culture, fun, outdoor, inclusivity, growth and evolution, and meetings and conventions. I invite you to go to VisitSanAntonio.com to see more of the campaign and help share the brand message in your own voice and channels. 
On the Destination Sales & Experience side, from October 1, 2021 to April 30, 2022, we are pacing above goals as well. The team has booked 274 Events to a Fiscal Year Goal of 305 (90% to FY Goal with five months left in the FY). Impressively, 44% – 119 of the 274 – Events Booked are new to San Antonio., and 94% (256) of the 274 Events Booked will arrive within the next 48 months demonstrating our short-term focus is helping fuel our recovery.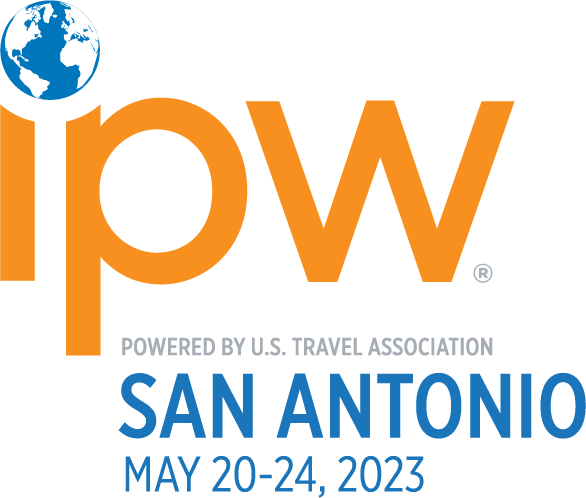 And the hard work continues. This weekend a large contingent of Visit San Antonio staff and partners make our way to Orlando for U.S. Travel Association's IPW 2022 conference. During the next week, we will meet with thousands of leisure sales clients and media from around the world to develop San Antonio's worldwide network. At the end of the conference, the official handoff and countdown begins to San Antonio welcoming, for the first time ever, the premiere international inbound conference in the country, which will bring more than 6,000 international sales and media to our community in May 2023. San Antonio will truly be on the world stage for the first time. 
Reflecting on the progress of the past year, I am proud of what the dedicated and talented Visit San Antonio team and All of You have accomplished. Are you proud of yourself? You should be! I want to thank our team at Visit San Antonio and you, our cherished partners, that have made this period of recovery much stronger than anyone could have predicted. I continue to be an eternal optimist and think the future of San Antonio is bright and vibrant. 
We will continue to work with a sense of urgency and fast pace to accelerate our strategic goals and create sustainable short-and long-term growth for our entire community, all 10 of our vibrant, diverse, wonderful districts where the Real and True stories of San Antonio live, are written and created, where they are sung and inspire. San Antonio inspires me every day, as do many of you. Thank you for welcoming me and my family into your family, our family of San Antonio.
My door is always open and my phone is always on. If I can be of service to you, please never hesitate to contact me.
With gratitude and warm regards,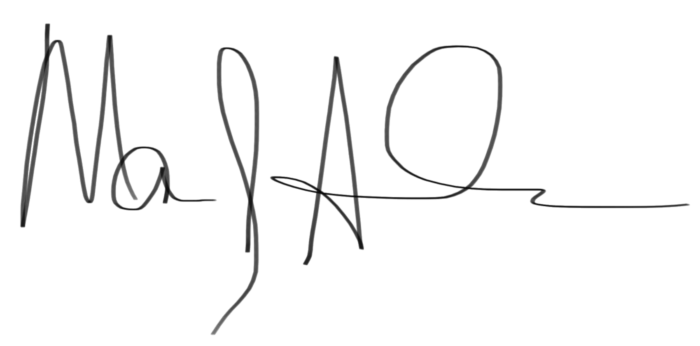 Marc Anderson
President & CEO
Visit San Antonio