Dear Valued Partners:
While we will not have the official occupancy numbers until the middle of April, there is little doubt that the two-week Spring Break period this month represented a welcome comeback for the tourism and hospitality industry.
From crowded hotel lobbies to swarms of visitors exploring our lovely River Walk, there was evidence in every direction that the effects of the COVID-19 pandemic continue to diminish and travelers have returned to those familiar, accommodating places where they feel most comfortable.
For many, that place is San Antonio.
Almost by the day, our destination offers more to attract visitors. Just last week, for example, Visit San Antonio and Culinaria announced a first-of-its-kind partnership with the James Beard Foundation in launching the Tasting Texas Wine + Food Festival. The event, which takes place Oct. 27-30, will showcase renowned and emerging chefs from San Antonio, Texas and around the country. We are excited for you to enjoy this inaugural culinary celebration, which will represent a seismic benefit for our community. Contact Ginger McAnear Robinson, Vice-President of Culinaria, if you would like to participate.
As you will find in the attached division reports, Visit San Antonio has been working diligently to get the word out that our destination is open for business, for both leisure and business visitors. Spring, as always, is the kickoff of the vital tourism season, and we are committed to reaching more than 1 million potential visitors in regional and national markets.
Our Marketing team, for instance, has found that the return on investment for the first quarter of this calendar year has been 56-to-1, meaning for every dollar we spend on digital media, trackable visitors from those efforts have spent $56 in local businesses. Additionally, in February the Visit San Antonio website welcomed nearly 270,000 new visitors, resulting in almost 700,000 page views.
The return of an interest in travel has also been reflected in how busy our Communications team has been in recent weeks. Their proactive work in getting the word out about San Antonio, under our various Storytelling platforms, resulted in more than $2.6 million in outer market earned media value in February, including 37 media placements.
Closer to home, we are seeing greater traction in our meetings market. For the month of February, the Destination Sales team generated 215 meetings leads, bettering the same month in 2019 by 68 opportunities or 46 percent. Additionally, our fiscal year-to-date events production continues its strong booking trend. Year to date, from October to February, we booked 192 meetings, including 152 in the year, for the year. Equally exciting is the fact that 79 of the events or 41 percent of them will be meeting in San Antonio for the first time ever! These 192 meetings will generate 194,799 room nights and $131.2 million in economic impact.
We were gratified to see one of our meetings in March, the American Pharmacists Association (APhA) Conference, highlighted on KENS-TV for giving back to our community. Over three days, attendees donated funds and clothing to benefit Haven for Hope, the remarkable operation that helps the homeless in our city.
While we await expected great news in hotel occupancy for March, we saw nice gains in February. According to Smith Travel Research, hotel occupancy last month was at 61.2 percent, or 32.5 percent ahead of the same month in 2021 (46.2). The average daily rate was $118.86 in February or 48.6 percent above the same month a year ago ($79.91). RevPAR was $72.77, which was 97.0 percent ahead of last year ($36.95).
That 61.2 percent occupancy in February was better than several cities in our comp set, including Houston (55.7), Nashville (57.8), Denver (58.8), Atlanta (59.6) and Indianapolis (51.7).
Our River Walk division enjoyed a spotlight moment earlier this month when it spearheaded the Bud Light St. Patrick's River Parade and Festival, including the dyeing of the river green. Large crowds were on hand all three days, notably during the 15-float parade on Saturday, March 19. For the first time, an additional river parade was held on the Museum Reach of the River Walk, with 10 floats heading through the lock and dam all the way up to the Pearl. Thank you to our friends at Silver Eagle Distributors for sponsoring the festivities.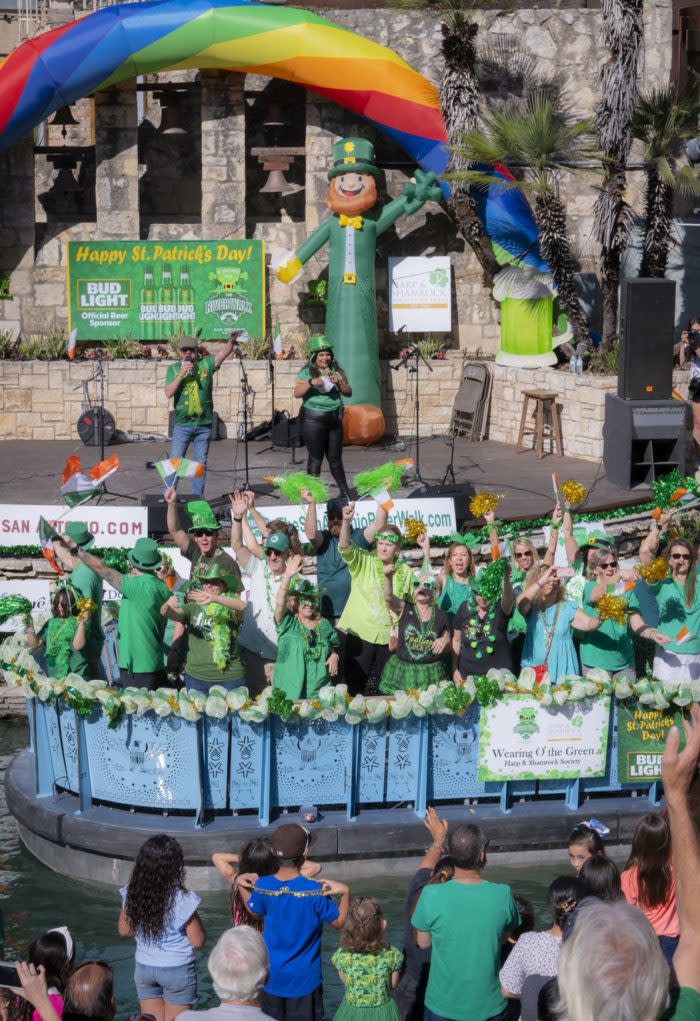 It is no surprise that the River Walk has been nominated in the 10Best Readers' Choice travel awards. The site's expert panel selected Texas' most popular tourist attraction as a contender for Best Riverwalk. A person can vote once a day in the contest, which ends on April 11. Winners will be announced on April 22. Place your vote for our beautiful River Walk!
As our organization looks ahead, we invite you to play a bigger role with us. Visit San Antonio is seeking qualified and interested individuals to serve on its Board of Directors. Please apply here for one of three positions, each with a commitment to a three-year term, in the Chamber, Arts/Culture/Music, and At-Large categories. For information about the process, please contact Nicolette Ardiente at 210-244-2036 or Nicolette.Ardiente@visitsanantonio.com. The deadline to apply is Friday, April 1.
We look forward to even brighter days ahead as we continue to recover from more than two years of uncertainty. Please enjoy this Executive Summary and provide feedback at any time. We are grateful for your continued collaboration with Visit San Antonio.
With warm regards,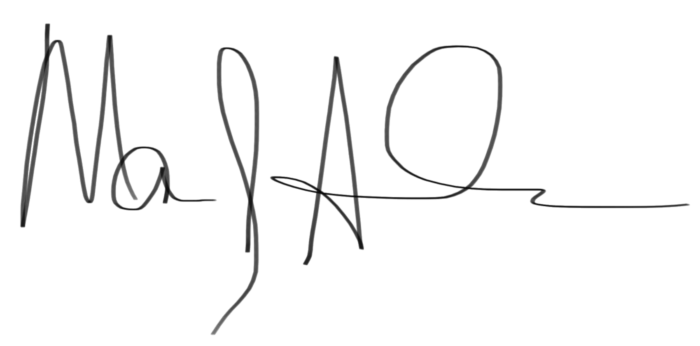 Marc Anderson
President & CEO
Visit San Antonio