Dear Valued Partners:
A few short weeks into the summer season, we are seeing that it is not just the thermometer that is as hot as ever – our city's leisure tourism continues to be a driver of strong business across the city.
According to Smith Travel Research, hotel occupancy for May was 62.2 percent, or 2.3% ahead of the same month in 2021 (60.8 percent). Average daily rate was $129.57, or more than 20% ahead of the same month a year ago ($107.93). Finally, our RevPAR for May was $80.58, which was 22.8% higher than May 2021 ($65.61).
Year to date, we were at 62.3% occupancy through the end of May, 14.6% ahead of the same period in 2021 (54.4). Our RevPAR showed an impressive gain, totaling $80.22 for the year, a hike of more than 54.4%. Average daily rate was $128.69, a 34.8% leap from a year ago ($95.47).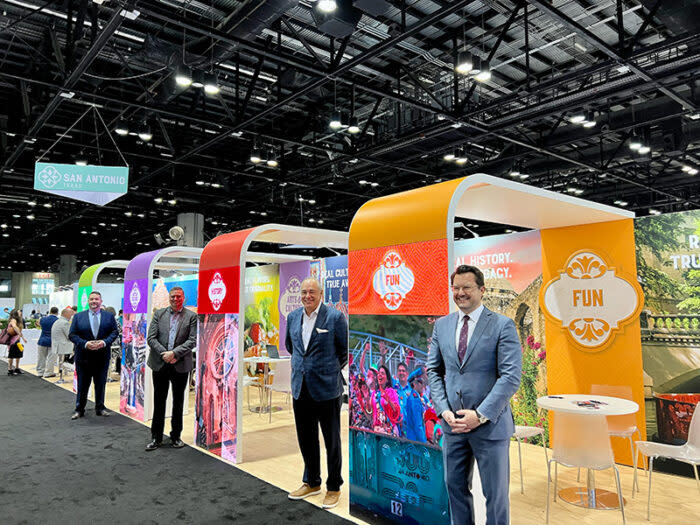 IPW 2022 a success
Just a few short weeks ago we returned from Orlando with the largest-ever San Antonio delegation to IPW. The delegation of local businesses conducting business as well as board members, elected officials and stakeholders helping scout and ideate for next year's event came home inspired and ready to put on a great representative experience of San Antonio.
We had a record 15 members participate in the tradeshow booth this year including the JW Marriott Resort, Grand Hyatt, Hyatt Regency Riverwalk, Hilton Palacio del Rio, Thompson San Antonio Riverwalk, and The Westin Riverwalk. Representing the attractions vertical were the Alamo, GO Rio River Cruises, Natural Bridge Caverns, San Antonio Zoo, Spurs Sports and Entertainment, The Witte and Paesano's Restaurant Group. We were delighted to also have the City of San Antonio's San Antonio International Airport and Department of Arts and Culture meeting with respective clients.
Tourism Development staff and participating members conducted over 160 business meetings over the three-day period. These business meetings allowed members to establish or maintain relationships with national and international buyers, and if buyers did not already know our members' business, learn and determine if this was a business they may want to work with in the future. There also were discussions around future promotional opportunities to drive demand during need periods. Additionally, our Visit San Antonio team and the San Antonio International Airport met with several domestic and international airlines and discussed the possibility of adding new service and followed up on opportunities already in the works.
On the final day of the tradeshow, Visit San Antonio had the honor of hosting the closing media news conference. It was standing room only with more than 300 media learning about San Antonio's many offerings as well as a sneak preview onto what our city has in store for IPW 2023. Take a look with this recording of the news conference. Media absolutely loved the news conference and as a result we have seen strong coverage – check out the In the News section of our report to see the worldwide coverage we have received so far.
As an early sign of the show's success, we are hearing from members that they already signed contracts at the show and in the days following. We look forward to having more members participate in our IPW 2023 pavilion – be sure to contact Dorah Benavidez soon before spots fill up.
IPW San Antonio – May 20-24, 2023
In less than a year, it will be San Antonio's turn on tourism's worldwide spotlight as we host for the first time ever U.S. Travel's IPW conference. Though much planning has happened in the last couple of years, we now move to finalize details. The tradeshow will meet in the Henry B. Gonzalez Convention Center, right on the River Walk. While the majority of the hotel blocks have already been contracted by U.S. Travel Association, we anticipate a beneficial compression to be felt across the city.
Plans call for "Viva San Antonio," a grand and colorful opening night in historic La Villita on the River Walk. Just for IPW 2023, San Antonio will host an open night River Walk parade in delegates' honor as guests dine riverside. IPW 2023 will certainly "Remember the Alamo" on closing night – title sponsor Travel Texas will take over the grounds of one of America's most iconic sites with the "Spirit of Texas" event. Music, food, entertainment and more will showcase the great State of Texas, and all will see up close the Alamo's major revitalization project in progress. A marquee event for the more than 500 national and international media will be held at The Witte and be followed by more than a dozen tours across the city.
We look forward to sharing more details with you, our valued members, in the coming months and invite you to join us as partners and sponsors of this prestigious event. Contact our Director of IPW Sponsorship, Eileen Kret, today!
Group Sales Rebound
We are seeing an incredible increase in bookings and leads throughout the year and May continued the trend. In May 2021, our Destination Sales team fielded 308 leads – that is 167% above the benchmark 2019 number of 184 leads for that month.
Those leads are transitioning very nicely into booked business. Three impactful bookings for May included Religious Conference Management Association (January 2024), HealthTrust (August 2025) and National Fire Protection Association (June 2027). These three groups will bring in more than $7.5 million in estimated economic impact into our community from their over 8,500 attendees. Our team is excited about welcoming the Religious Conference Management Association as the attendees are the meeting planners and decision-makers for religious organizations that hold conferences and has the potential to bring a lot of new and impactful religious business to San Antonio. Also, the HealthTrust group will fill in a need month (June 2025) and National Fire Protection Association in a need year (2027). Some additional quick and impressive statistics:
40% of the business we booked is brand new to San Antonio
56% of the meetings we booked will actualize this year! 
Nearly 50% of our bookings in May were corporate groups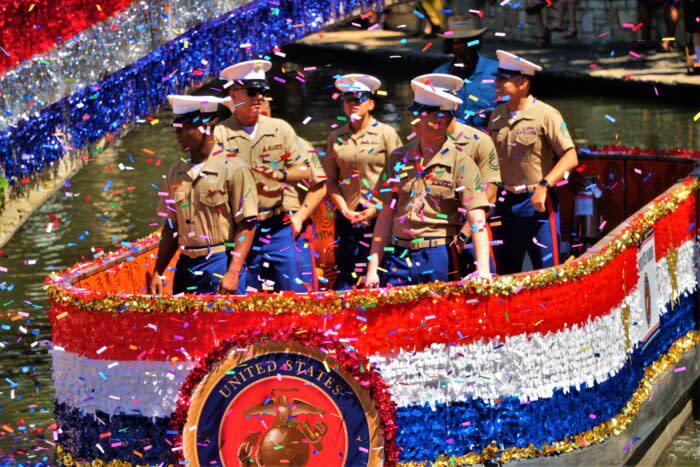 I am looking forward to this coming weekend's Independence Day celebrations across the city. From the many fireworks across the city to the neighborhood events, it's a magical time to celebrate our country and our community, Military City, U.S.A. As we celebrate our freedom and independence it feels appropriate to include appreciation for our armed forces and the men and women who serve our country. We invite you join us celebrate our country and the committed service members from all military branches during the River Walk's Armed Forces River Parade. The River Walk will be decorated in red, white and blue and the Parade is an authentic, must-see event.
With gratitude and warm regards,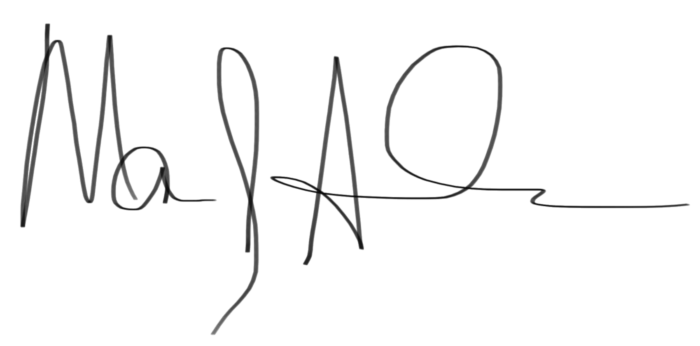 Marc Anderson
President & CEO
Visit San Antonio