Dear Valued Partners:
A year ago at this time, San Antonio, already impacted by the ongoing effects of the pandemic, found itself recovering from a historic onslaught of arctic weather that paralyzed the city. For the tourism and hospitality industry, it was a bruising double shot. 
What a difference a year makes … as today brings better news on several fronts. 
As we make our way through the first quarter of 2022, there is evidence of continued recovery for the travel sector, from leisure visitation to the meetings landscape. The positives come even as Visit San Antonio has introduced its revamped membership program and some great wins in storytelling surrounding our destination. 
You will find those examples in this Executive Summary, which showcases our continued efforts to complement your efforts for success in this complicated time. A few to highlight: 
In January, our Destination Sales team booked 32 events, surpassing the goal of 26 for the month. Four months into our fiscal year, Visit San Antonio has booked 135 events, already hitting 44 percent of our annual goal. 
The groups that are coming to San Antonio are doing so with solid attendance levels and a strong commitment to safety protocols. For example, the American Physical Therapy Association held its Combined Sections Meeting here earlier this month, drawing 9,000 attendees to the Convention Center. The group made proactive decisions surrounding the welfare of those on hand, including having everyone wear masks, and the conference was a resounding success. 
With the increase in group activity, our Destination Experience team has been busy. The staff provided support to 10 groups convening in San Antonio, representing more than 38,500 attendees and 39,000 room nights. Also, the division's managers coordinated and led six planning site visits during the month for groups that will meet in our destination in 2022 and 2023. 
Yes, there is still much work to be done, as our January hotel numbers show. According to Smith Travel Research, hotel occupancy was at 48.2 percent, 12.5 percent behind the pre-pandemic month of January 2020 (55.1). Average daily rate was $101.81, or 4.3 percent behind the same month in 2020 ($106.33). RevPAR was $49.05, which was 16.2 percent behind January 2020 ($58.56). Our room revenue overall was $71.8 million in January, or 18.6 percent below 2020 ($88.2 million). Unfortunately, the cancellation of the American Library Association LibLearnX Meeting due to COVID-19 hit January's occupancy hard. 
The word is getting out, more and more, about our destination. Our social media engagement has been growing, with a 12 percent increase in engagement on Instagram stories in January. More than 300,000 new visitors explored our organization website last month, and 87 percent of those were completely new to VisitSanAntonio.com. Our total online engagement for January surpassed 1.8 million, a 6.15 percent increase over our projected goal for the month.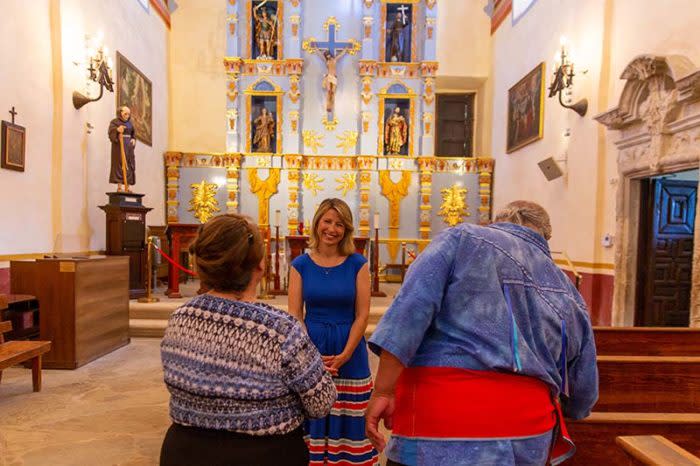 That exposure includes some great spotlights in media, as well. For instance, we worked with the popular show, "Samantha Brown's Places to Love," last fall and the episode has started airing on PBS stations – more than 200 markets! – across the country, including here on KLRN-TV. Here is a preview of the San Antonio episode and check here for airtimes and locations here. The San Antonio In the News content below lists some other wonderful wins in media coverage. 
As I have often said, nothing is more important than our partnership with you, and that now extends to our retooled membership program. After reassessing its structure and gathering feedback from many of you, we relaunched it in January. Changes involve adding new benefits and membership tiers, including a more accessibly priced lower tier. The membership team took a multi-pronged approach to rolling out the program: one-on-one consultations, presentations to groups, a member newsletter and two member orientations, held last week, that allowed attendees to meet the VSA team. Consider joining today!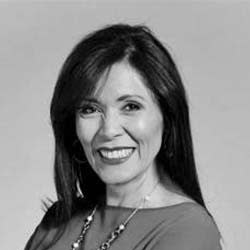 Visit San Antonio continues to add important team members to assist in our city's recovery. In February, we welcomed a new Director of Marketing, Sue De Lopez. Before coming to VSA, Sue was Chief Growth Officer at APR, a global consultancy optimizing content creation models for Fortune 500 clients. She has worked at Dentsu, WPP and Publicis. We look forward to you working with her! 
There is so much more on the horizon, including a very exciting announcement coming in the next few weeks. 
We hope you enjoy this month's Executive Summary, including reports from each of our divisions. We welcome your feedback. Thank you again for your continued collaboration with Visit San Antonio. Together, we will spearhead a powerful recovery for our industry, and this destination. 
With warm regards,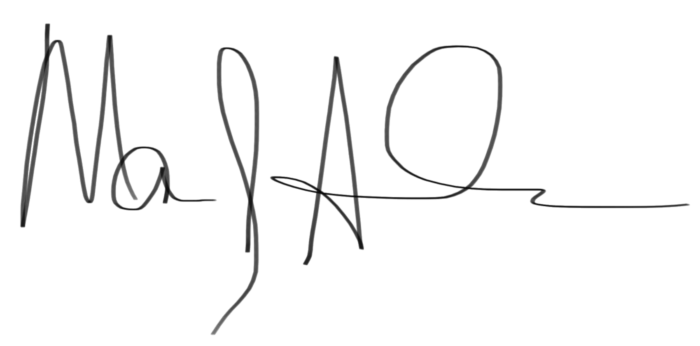 Marc Anderson
President & CEO
Visit San Antonio