Dear Valued Partners:
 I bring exciting news from Visit San Antonio's recent trip to Nashville, where our team and partners attended the premier event for association CEOs and leaders, as well as destination marketing organizations, the 2022 American Society of Association Executives (ASAE) Annual Meeting and Exposition themed Disruption=Opportunity. Our sales team did a phenomenal job presenting to some of the nation's largest associations and showcasing San Antonio as an experiential location where conference attendees are engaged and return home with renewed focus and insight. For the first time, Visit San Antonio held twice daily tradeshow booth presentations and educated more than 200 customers on why they should visit San Antonio.
In addition, as an ASAE Board Member, I was able to join my fellow board members on stage representing San Antonio and all destination marketing organizations at the Closing Luncheon. It was truly an honor joining ASAE's new CEO and President, Michelle Mason promoting Disruption=Opportunity and The Power of Associations!
During ASAE, we hosted a seasoned group of 50 leading association CEOs at Yolan Nashville for a beautiful dinner. The evening consisted of wine pairings courtesy of Jennifer Beckmann with San Antonio's RE:ROOTED 210 Urban Winery topped with elegant jazz provided by our very own Billy Ray Sheppard jazz trio. Clients were amazed at our city's offerings, and I am sure will lead to contracts being signed soon.
Looking Forward to Fall
School is back in session, and families are now preparing for the fall season, as is Visit San Antonio. As we continue to seek ways to better communicate with our stakeholders and be a more efficient organization, Visit San Antonio's executive summaries will be delivered quarterly moving forward. We will keep you briefed on impactful information surrounding San Antonio's tourism and leisure industry with the Membership newsletter the first week of each month and through access to performance metrics on the Member Extranet. The next executive newsletter you will receive will be in October to cover Visit San Antonio's fourth quarter (July – September).
In reviewing July numbers from Smith Travel Research, the average daily rate continues to be a bright spot at $135.10, or more than 16.0% ahead of the same month in 2019 ($116.48). Hotel occupancy rate was 70.0%, which is -5.2%, down from the same month in 2021 (73.8%). Finally, RevPAR for July was $94.58, which was 6.3% higher than July 2019 ($88.94). Although we dropped in occupancy in July (as did most Texas cities), San Antonio did enjoy having the highest July occupancy out of our comp set cities in Texas.
Year to date, we were at 64.4% occupancy through the end of July, 8.5% ahead of the same period in 2021 (59.3%). Our RevPAR showed a positive gain, totaling $84.05 for the year, a hike of more than 5.6% compared to 2019 ($79.56). 
Average Daily Rate (ADR) thru July 2022 is at $130.56 (13.4% increase from July 2019 YTD); it is projected that we will reach $134 in ADR by YE 2022 which will be an increase of 18.4% compared to YE 2019. If actuals track with projections for the rest of the year – and we need YOUR help to do so – San Antonio is on pace to set a record for the highest ADR ever – the previous record was at $115.72 in YE 2018.
The meetings side of the business continues with unbelievable pace. We are experiencing the highest lead volumes on record, with 2,400 leads received this fiscal year, and over 300 of those leads have been for meeting inquiries at the convention center. In July, two citywide events picked up over 100% of their projected room blocks (Texas High School Coaches and Bandmasters). 
Marketing
We successfully launched our new brand campaign "Real & True" in June, focusing on our key pillars of History, Arts & Culture, Culinary, and Fun by showcasing what makes our destination unique and authentic. We leveraged the fascinating stories of our city to give a visual perspective to our key pillars. You can watch the videos HERE.
To help drive short-term visitation, we also launched a dedicated summer media campaign. This initiative included geo-targeted efforts using digital & social media ads and email marketing in our competitive set markets. We also amplified our SEM efforts, leveraged influencers, and created blogs with strong calls to action to help drive travel immediacy to San Antonio.
In closing, I want to share that planning is well on its way for our 2023 strategic planning, which we will unveil at the 2022 Visit San Antonio Annual Meeting on October 18 at Tech Port Center + Arena. Our Member Engagement Department will announce additional details soon, so be on the lookout for further communication. I look forward to seeing everyone there.
With warm regards,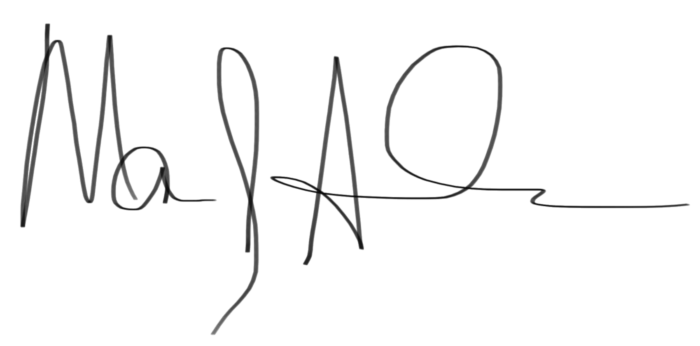 Marc Anderson
President & CEO
Visit San Antonio