Dear Partners: 
For years now, you've heard the phrase, "Deep. In the Heart," when we describe San Antonio. It's more than a slogan, of course. For our industry, it's a belief that drives all that we do. We truly have a heart for service, a heart for this destination and a heart for each other. 
That was never truer than last week, when historic weather conditions left San Antonio frozen in place for days. Our daily way of life, already altered by an unprecedented pandemic, was upended by a lack of electricity or water – or both – in our homes and businesses. Yet, in those critical moments, so many of you opened your doors to help those in need, whether it was the Henry B. Gonzalez Convention Center serving as a warming station or the Grand Hyatt and others hosting affected residents from San Antonio Housing Authority apartments. 
Hotels went from a hospitality-driven platform to assisting with basic needs to assuring guests were taken care of to the very best of their abilities.   
Restaurants opened their pantries for the needy and attractions opened their parking lots as water distribution sites. In almost every direction, San Antonio's tourism and hospitality industry displayed its commitment to service – much as it has, time and again, over more than a year of dealing with the seismic impact of COVID-19. 
February was an eventful month, to be sure. 
Visit San Antonio continues to work with the San Antonio River Walk Association executive committee in moving toward a merger agreement. We are in communication with SARWA board members and stakeholders, forming focus groups and holding consistent conversations, working to understand what is important to them. It has been a valuable process, and we'll keep you updated as it moves along. 
I have been preparing in recent days for an expected testimony in Austin before the Culture, Recreation and Tourism Committee of the State Legislature. While last week's weather has forced a postponement of that session until likely mid-March, I look forward to giving committee members a status update on the hospitality industry, especially as it pertains to the $15.2 billion travel sector in San Antonio. 
I'll also be joining the U.S. Travel Association Board of Directors in March virtually for continuing discussions for recovery plans for our industry, as well as an ongoing conversation about diversity and inclusion in our organizations. Additionally, the importance for sustainability and growth down the road for the industry in our state is a big part of the forward-thinking discussions I'm having as part of the Texas Travel Alliance board. 
The Visit San Antonio board of directors is active, as well, but has some changes on the way. Visit San Antonio will open up the board application process tomorrow for two vacancies – in leisure, as well as history and preservation – to be filled before May.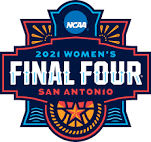 San Antonio received wonderful news earlier this month when the NCAA announced that its entire Women's Basketball Tournament, including all 63 games, will be held in our destination from March 21-April 4. Due to the pandemic, only 17 percent of capacity will be allowed for attendance for the regional semifinals through the championship game. The San Antonio Local Organization Committee is expecting more than $27 million in economic impact from the event, including 35,000 hotel rooms to be filled. In another boost for San Antonio, the NCAA has announced that, for the first time, every one of the games will be nationally televised. 
Our hotels will enjoy the much-needed benefit. January brought continued mixed occupancy and revenue numbers: Occupancy was at 38.8 percent, average daily rate was $75.09, room demand hit 573,534 and room revenue was at $43.1 million.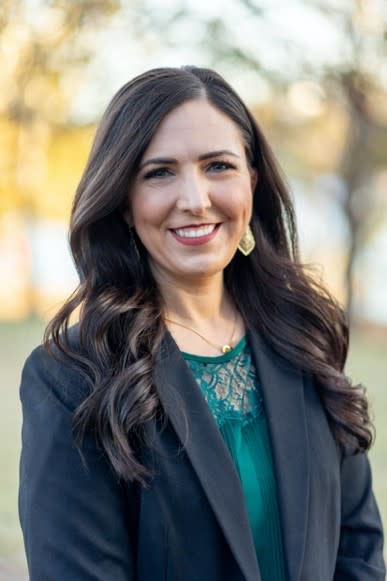 With the hotels in mind, Visit San Antonio congratulates Michelle Madson for being named president of the San Antonio Hotel & Lodging Association. During her stint as interim president, Michelle, who serves on the Visit San Antonio board of directors, has proven a wonderful complement to our organization's efforts. 
Visit San Antonio is grateful to partner with you as we continue working toward recovery in coming months. The NCAA Tournament is on the near horizon, as is Spring Break. We're already ramping up our marketing plans for spring and the all-important summer season. Together, we will all work towards recovery. 
Thank you again for all you do. If you have any questions or suggestions for next month's newsletter, don't hesitate to contact me. We look forward to better days in 2021!

Dave Krupinksi, CTA
Chief Operating Officer
Interim President & CEO
Visit San Antonio