Dear Valued Partners: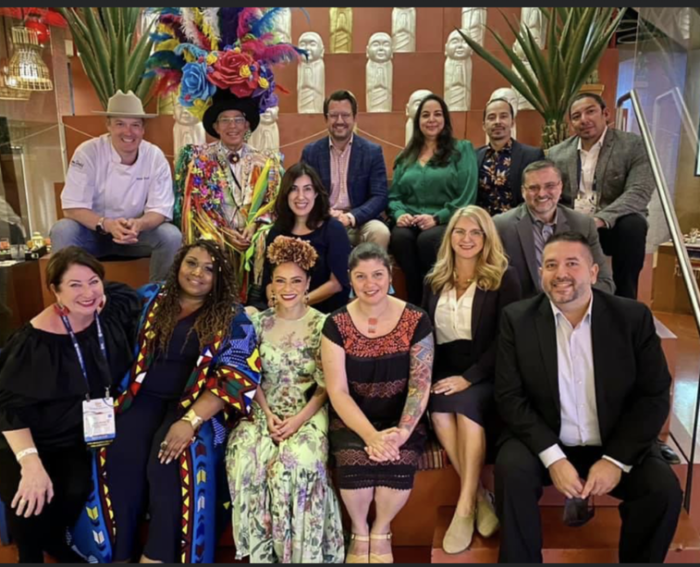 Members of the Visit San Antonio Team and I were joined by GO RIO Cruises, The Alamo, San Antonio Spurs, Thompson Hotel San Antonio-Riverwalk and several Texas partners in Las Vegas last week for the 52nd United States Travel Association (USTA) IPW. Representing more than 50 countries, approximately 2,600 global tour operators, travel agents, media and U.S. exhibitors attended this year's IPW. A smaller group of professionals this year, but it was so important we were back live and in person for a safe event promoting our phenomenal industry.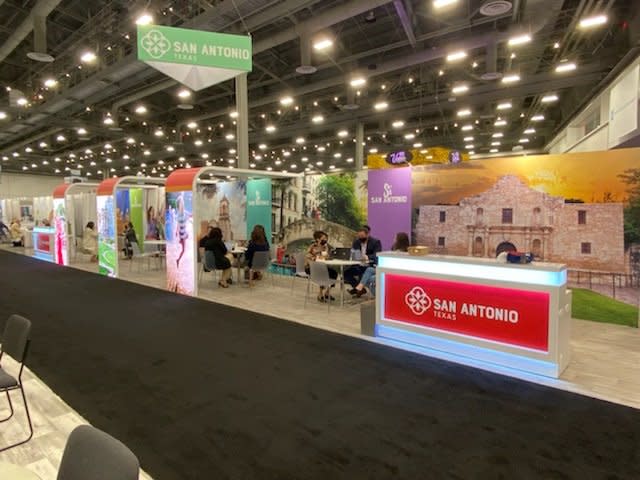 IPW 2021 was a great preview of what San Antonio will experience in May 2023. The event has been the country's leading international inbound travel tradeshow and a powerful showcase for the tourism industry. The team enjoyed being on hand as U.S. travel and tourism exhibitors connected with buyers and media from across the world to promote their products, negotiate future business and build relationships.
The Visit San Antonio Team and members also hosted a Visit San Antonio Culinary and Cultural Storytelling event for global tourism buyers and media. We were joined by some of our amazing San Antonio talent, including Azul Barrientos, Cristina Sosa-Noriega, Andrea "Vocab" Sanderson, Michael Quintanilla and the incredible Chef Jason Dady. Our clients from Europe, South America, Australia, Mexico, Canada and the United States enjoyed while each artist shared their powerful San Antonio story. It was a great beginning to our global storytelling campaign.   
Before I headed to Las Vegas, Visit San Antonio experienced some tremendous news on Sept. 16 when City Council approved in its overall budget for Fiscal Year 2022 the five-year extension of our management agreement and FY22 budget allocation. Thank you to Mayor Ron Nirenberg, City Manager Erik Walsh and all council members for their support. I would also like to thank Patricia Muzquiz Cantor; Assistant City Manager Alex Lopez; new members of our board, councilmembers Phyllis Viagran and Adriana Rocha Garcia; senior leadership team, and so many others for their backing and preparation in this process. 
As each of you know, however, this is just the beginning. The next few weeks and months will be key to our future planning and the horizon is concerning. COVID-19 and new legislation continue to challenge our recovery efforts. Mario Bass and I have had to convene several calls with concerned association and corporate clients who are considering canceling or relocating their meetings from San Antonio due to some of the recent legislation. Our hotel partners and team have also lost future group leads due to these laws. With your ongoing support, Visit San Antonio will strive to work hard to advocate, sell, market and support you and the community and there will be more to come on this topic.  
We will discuss many of our plans to do just that when we hold our Annual Meeting on Oct. 12 at 8:30 a.m. at the Majestic Theatre. The fitting theme this year is, "Power of Recovery," and registration is now open for the meeting, which will include an in-depth look at our 2021-2024 Strategic Business Plan and addresses from Mayor Ron Nirenberg and VSA Board Chairman Robert Thrailkill, among others. We are thrilled that Dr. Adena Williams Loston, President of St. Philip's College, has agreed to deliver our keynote address on her San Antonio story and diversity, equity and inclusion lessons and challenges she has experienced in her life and career. Please plan to join us for this important gathering. 
After our optimistic July hotel numbers, we experienced an expected dip in our August figures as the COVID-19 Delta variant further concerned travelers and families returned home for the school year. According to Smith Travel Research, we had 59.6 percent hotel occupancy in August, which was 9.8 percent behind the same month in 2019 (66.0). Our August occupancy, however, put San Antonio ahead of competitors including Houston (56.8), Dallas (57.9), Phoenix (57.5), Charlotte (57.8) and Orlando (52.2). 
The average daily rate for August was $117.41, which was 9.2 percent ahead of July 2019. Our August room revenue, at $103.6 million, was only 2.5 percent off the same month in 2019. You will be hearing more from Visit San Antonio on our efforts to increase demand this fall and winter at our Oct. 12 Annual Meeting.  
Although the current meetings landscape continues to be affected by uncertainty due to the Delta variant, Texas legislation and vaccination mandates, there are still reasons to be optimistic as we look ahead. Leads over the past eight months are up 30 percent compared to the same time last year, exceeding our FY21 goal. Future Henry B. Gonzalez Convention Center opportunities, though steady over the past several months, are starting to see an increase in 2022 and 2023 lead volume. For 2022, we are 5 percent ahead of Tourism Economics national recovery model. 
 Also encouraging is the Destination Sales Team has doubled the number of pandemic-related rebookings from just a few months ago, up to 30 to date. In addition, we were thrilled to hear last week's announcement that the United States will reopen for fully vaccinated air travelers from 33 countries this November, just in time to hopefully bolster international citywide attendance for groups such as the 2021 San Antonio Breast Cancer Symposium.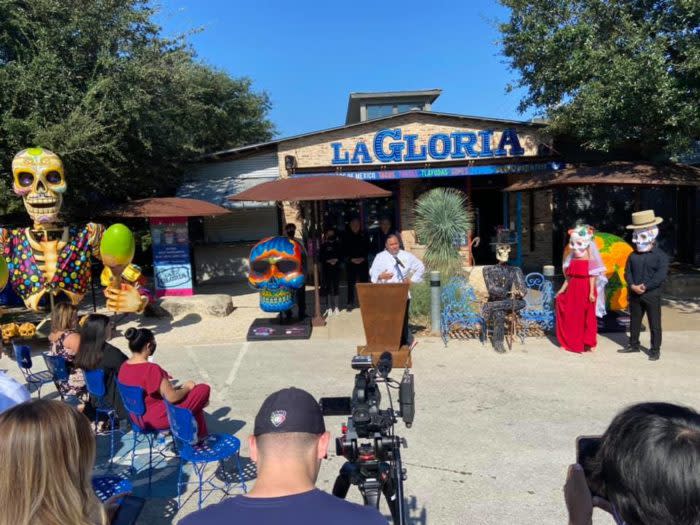 Do not forget to join noted local chef Johnny Hernandez and his organization, who are hosting the Day of the Dead River Parade on Oct. 29 at 7:30 p.m. It will be a fantastic occasion to honor a magical tradition that is celebrated each year by so many in San Antonio, and proceeds benefit the Rey Feo Consejo Educational Foundation. Get your tickets early!
On a personal note, it has been a busy three months since I started at Visit San Antonio. My focus has been on short-term recovery efforts, new ideas and hires to increase demand, much more than expected (eight) face-to-face air travel and meetings to meet clients and industry professionals, creating and finalizing our short-term Strategic Business Plan, preparing and having our FY22 budget and new five-year city agreement approved by City Council, researching and touring new Visit San Antonio office locations and getting to know my new teammates. Now, it is time I see more of YOU, our members and partners! So I look forward to seeing you very soon.  
Thank you again for your partnership with Visit San Antonio, and for all you do to shine the spotlight on our beautiful destination. 
With warm regards,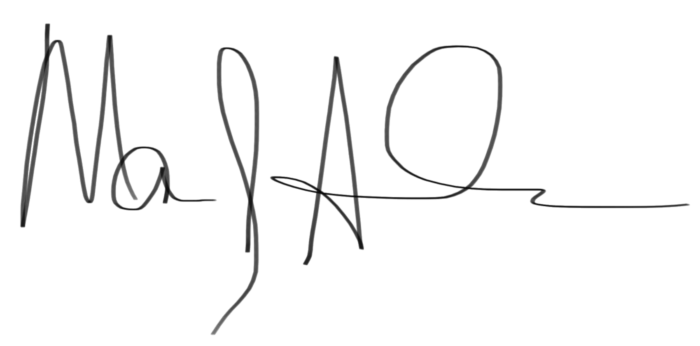 Marc Anderson
President & CEO
Visit San Antonio