Dear Partners:
It has already been an eventful year at Visit San Antonio, and we're grateful to be enjoying our successes as well as tackling a few challenges.
To begin 2020, January was an overall stable month for the hospitality industry. We experienced an increase of 1.3 percent in room rate and a slight decrease of 0.5 percent in room demand. This resulted in a 0.8 percent increase in room revenue compared to the same period last year.
Like all of you, Visit San Antonio is actively monitoring all developments regarding the coronavirus (COVID-19). We have been assured by officials of all involved agencies that the risk to San Antonio residents and visitors remains very low. Every available precaution is being taken to protect the community. San Antonio remains a warm and welcoming – and safe – destination. If you have any questions about the coronavirus and the city's response to it, please visit www.sanantonio.gov. At this time, we have had one convention client inform us that an exhibitor has cancelled on their particular show, making a decision to not travel to the United States.
As a reminder, the Texas Travel Industry Association Unity Dinner will take place Wednesday, March 4th, at the Henry B. González Convention Center. We are asking you to consider buying a table for this event to show your support for not only San Antonio's hospitality, but to support the importance of the industry statewide. This is a "unity" dinner, which allows us to share, celebrate and reinforce the impact we have as an industry. This is the first time it's being held outside of Austin so we need to have a strong showing from San Antonio! You can purchase tickets or a table here.
In reference to sales and marketing activities, February kicked off with Visit San Antonio joining local business leaders from San Antonio on the annual SA to DC mission spearheaded by the city's Chamber of Commerce. Mayor Ron Nirenberg and several City Council members were part of the largest-ever contingent from San Antonio – more than 200 attendees – in the 42-year history of the initiative. The representatives, including from VIA, SAWS and other agencies, met with government officials to speak of important issues facing our community. While in D.C., I joined the Mayor, city officials and board of director reps at a customer luncheon with 31 D.C.-based clients. It was a great time to share not only news of our destination, but to allow for networking and relationships.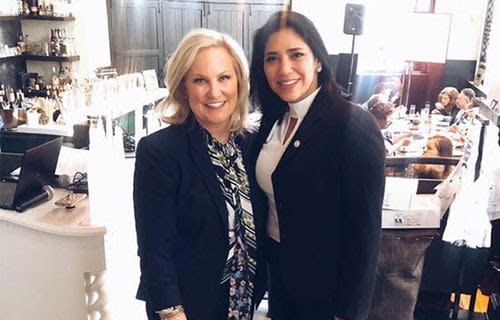 Earlier in the month, I joined Jeff Arndt, chairman of the Visit San Antonio board of directors, and board member Robert Thrailkill at the American Society of Association Executives annual CEO Symposium in Colorado Springs. While there, we used the opportunity to host a dinner with 16 clients. Overall, the conference was attended by 127 association executives who represented prospective, tentative and definite customers of San Antonio.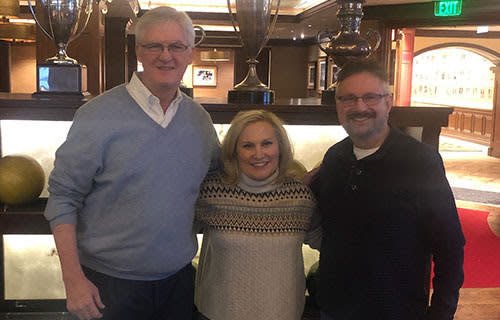 Last Wednesday, Visit San Antonio again hosted what has become an annual educational training series, "Transforming Leaders," in Austin. Five Visit San Antonio staff members attended, along with 82 clients. Attendees enjoyed a professional development session, followed by a networking lunch. The session featured Leadership Inc. founder Ty Bennett presenting concepts from his book, "The Power of Influence: Cultivating Change Through Empowered Leadership."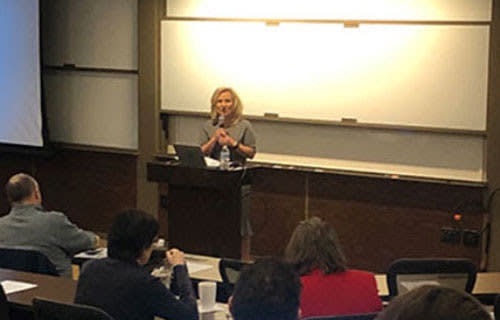 I ended the month making some media calls in Dallas. Among other stops, we appeared on the "Good Morning Texas" program on WFAA-TV and on the syndicated "Kidd Kraddick Morning Show" on 106.1-FM. The appearances served as an opportunity for me to join our efforts in showcasing spring and summer travel to San Antonio.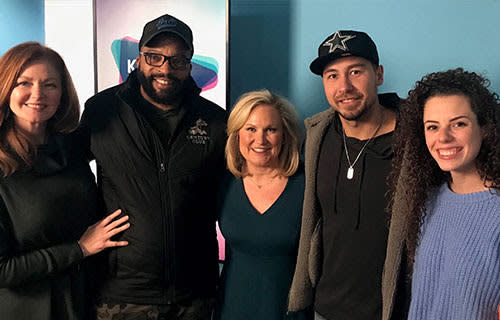 Additionally, Visit San Antonio was on hand last week when the city unveiled the exciting news that the Alamodome will host "Selena XXV San Antonio," a celebration of the iconic singer's career and impact, 25 years after her untimely death. The daylong event, which occurs May 9, will include a remarkable lineup of musical acts, including Pitbull and Becky G. This will cast an international spotlight on San Antonio, and we look forward to complementing organizers' efforts to get the word out and bring potential visitors to our destination. Tickets will range from $40 to $200 and are on sale on the Ticketmaster website and Alamodome box office.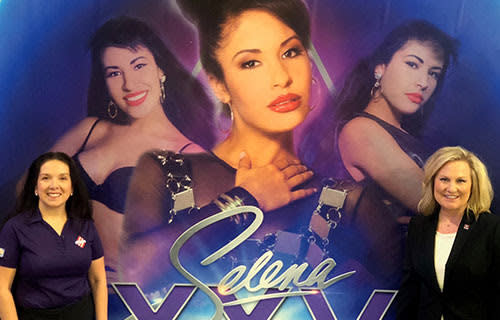 Have you become a Visit San Antonio member yet? If not, we encourage you to join today. To learn more about the benefits of membership, contact partners@visitsanantonio.com or click here.
If you have any questions or suggestions for next month's newsletter, don't hesitate to contact me. Thank you for all that you do, and thank you for your continued support!
Deep. In The Heart,

Casandra Matej, CDME, CTA
President & CEO
Visit San Antonio