Thank you to those who were able to attend our 2014 Annual Meeting. What an amazing turnout, with over 500 partners and community business leaders! It was a wonderful opportunity to catch up with each of you and share what we have in the pipeline for 2015.
Attendees enjoyed the splendor of the new Tobin Center for the Performing Arts, one of San Antonio's many cultural treasures, and took in surprise performances by Ballet San Antonio and SOLI Chamber Ensemble. A special word of thanks to our fantastic hosts!

Congratulations to Henry Feldman and Janet Holliday, recipients of the 2014 Robert H.H. Hugman and Con Corazón awards! We are so proud of their achievements and contributions to the San Antonio hospitality community.
During the meeting, we enjoyed inspiring messages from Andrew Nelson, contributing editor of National Geographic Traveler, and Mark Nerenhausen of Syracuse University on the cultural tourism landscape.
The latest numbers and research from the San Antonio Hospitality Economic Impact Study were revealed. A special note of thanks to our partners: the San Antonio Hotel and Lodging Association, San Antonio Area Tourism Council and the San Antonio Chambers of Commerce.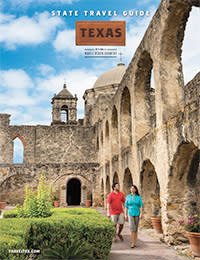 Texas Highways also announced that its readers voted San Antonio as their favorite Texas destination and that our great city will be featured on the cover of the 2015 Travel Guide!
As you can see, our destination continues to get better year after year. It is a wonderful and important time to be spreading the message about San Antonio. However, our competition from other destinations is also growing. We don't want to just keep up with other cities; we want to surpass them. We want San Antonio to be a standout choice for all meeting and leisure visitors. But we need your help!
As this is a community-wide effort, I want you to ask yourself what's next? What do we see on the horizon? What opportunities can we be at the forefront of?
These questions have inspired the CVB to concentrate on several strategic priorities as we move forward into 2015 and beyond.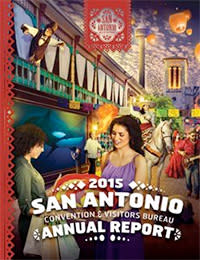 Please click here to view these priorities in our all-new Annual Report & Business Development Plan. I hope that it inspires you and serves as a tool and roadmap in your 2015 planning. Within the report, click on our "Partner With Us" section for opportunities to team with us, and take time to explore Partners.VisitSanAntonio.com to see how your San Antonio Convention & Visitors Bureau is working to showcase this remarkable City on the Rise.
Thank you for all that you do!
In The Heart,
Casandra Matej
Executive Director
San Antonio Convention & Visitors Bureau