In honor of Women's History Month, we wanted to sit down for a chat with some of Visit San Antonio's female leaders to get to know them a little better and see what advice they had for the next generation of great meetings, conventions and destination rock stars. We caught up with Casandra Matej, our President & CEO, Michelle Moon, Director of Destination Experience, Alysia Roden, Associate Director of Sales, and Shauna Goodman, Associate Director of Destination Experience.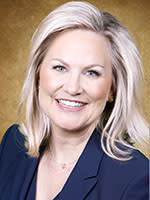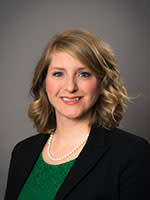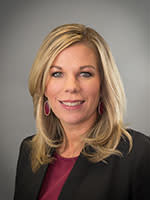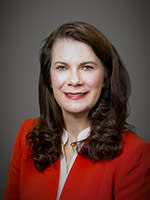 How did you get your start in the hospitality and tourism industry?
Casandra: An entry-level position in the hospitality industry was the foundation for my career. After graduating from the University of Texas in Austin, I joined what was then the Dallas Convention & Visitors Bureau. In this role, I gained my first experience with hotels, CVBs and meeting planning. Later in my career, I had the opportunity to work with Hyatt Hotels and Starwood Hotels and Resorts and learn from great leaders at those companies before eventually going on to serve as senior vice-president of sales and services for the Dallas Convention & Visitors Bureau. These diverse industry experiences were crucial in preparing me for my current role.
Michelle: I started my career in the tourism industry when I was a college student in the late 90's through various facets. For two summers I managed conference housing for the Oklahoma Medial Research Foundation, Oklahoma Children's Theatre Association, and the OCU Nigerian Law Conference at Oklahoma City University. During this timeframe I also served as the Box Office Manager for the American Spirit Dance Company's "Home for the Holidays" production with the Oklahoma City Philharmonic Orchestra and Spring Show. This early exposure in the industry offered me a valuable foundation for what would be a 20+ year career thus far in the meetings and event industry supporting travel and tourism in San Antonio.
Alysia: I happened into the travel and tourism space by accident. A friend told me about an entry level sales opportunity at a CVB/DMO, which at the time I knew nothing about, but it sounded like a promising job. I applied, received the position, and 15 years later I can't imagine doing anything else!
Shauna: I was working in economic development, and I got to experience the true intersection of tourism and economic growth. I was pleasantly surprised to see that the tourism/hospitality industry in San Antonio employs 1 out of every 7 workers. This interest in economic growth for our city through tourism/hospitality drove my interest in this space and lead me to apply at Visit San Antonio.
What accomplishment from your time in the industry are you most proud of?
Casandra: I'm proud of our organization's evolution from the former Convention & Visitors Bureau to Visit San Antonio, a public-private nonprofit. With this shift, we are more streamlined and can serve our customers in a more efficient and impactful manner. In concert with this shift, our city has also made major upgrades to the Henry B. González Convention Center and the Alamodome, and we've formed more meaningful relationships with community partners, all designed to provide a better experience to our clients. 
Michelle: The most remarkable accomplishment for me is my role as a working mom in a fast-paced, demanding and exciting industry. Personal and professional life balance is an intricate game of give and take. I have been able to work alongside many amazing female peers on the opening launch of a new world-class performing arts center, serve as Vice-Chair of an international non-profit board, and play a role with many high profile events, like the Final Four in 2018, due to the partnership that my husband and I have at home. My most rewarding moments are serving as a role model for my two young daughters (age 6 and 10) while teaching them the importance of staying involved and engaged with their local community and network.
Alysia: When one of my groups is meeting in San Antonio, I love to see the attendees enjoying downtown.  I get to see the economic impact of the work the Visit San Antonio team does and how it positively affects our community including hotels, restaurants, shopping and attraction partners. I'm proud to have a part in driving impact.    
Shauna: I am very new to the industry, but in the short exposure I have had I am very proud of the services that Visit San Antonio provides their clients. Awesome customer service is sometimes becoming a thing of the past and I feel confident that Visit San Antonio does an incredible job making our clients feel like the most important person in our city. The attention to detail, 5-star hospitality, incredible partner connections and overall willingness to go the extra mile is what makes clients come back year after year to our great city. I'm so proud to be a part of the team that executes this level of hospitality.
What traits do you think define a great leader?
Casandra: I think it all starts with communication, honesty and the ability and willingness to share vision. To work with a sense of clarity, trust and responsibility is imperative, whether dealing with my internal team or external customers. And, at Visit San Antonio, one of our core values is that We Share, in order to be successful as an organization, you need to share with one another which starts with the leader.
Michelle: Great leaders are defined by their ability to understand the motivation of their team members and the ability to help break down barriers to ensure the team achieves greater success. A leader's role is to be an advocate for their team and to lead by example. Clear and concise communication skills are imperative traits for great leaders.
Alysia: Great leaders need to be compassionate and charismatic while also pursuing their visions with passion and integrity.
Shauna: You have to be adaptable to any situation thrown at you, while also showing compassion. We all want our leaders to be trustworthy and relatable while balancing innovation at the heart of everything.
Do you have any advice for the next generation of women in the industry?
Casandra: Be passionate. Be driven to succeed. Command respect from everyone around you. And, hey, it's the tourism and hospitality industry. We sell fun, and we have fun doing it. Don't forget to show what you can do rather than tell what you can do. And lastly, build a network of support.
Michelle: The best advice I would impart to the new generation of women is to lift each other up with positive words of encouragement, to connect, and to never stop sharing knowledge and information with one another. We possess a mighty voice and are a strong force in our industry. Together, we will achieve great things!
Alysia: Work hard for what you want, be passionate about your goals and find a network of mentors and friends to cheer you on.
Shauna: Don't be afraid to talk about your strengths and how you will amplify those strengths in your current role. Too many companies spend a lot of time focusing on an individual's weaknesses and not growing their strengths.
Have questions for some of Visit San Antonio's leading ladies? Reach out and start the planning for your next meeting or event.