SAN ANTONIO (January 3, 2018) – San Antonio has been named the "Best City for Meetings" by Smart Asset, an online financial technology company that uses data-driven tools to help individuals make important financial decisions. This is the third consecutive year that San Antonio has topped the annual list.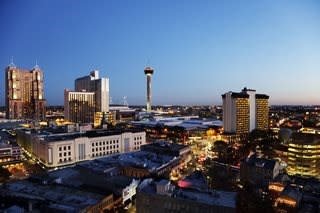 To create its list, Smart Asset analyzed 102 of the largest U.S. cities using a variety of factors including the number and size of the hotels in the city, the average room rate, the average cost of a three-course meal at a mid-range restaurant, the distance between downtown and the airport, the number of violent crimes per 100,000 people and the number of restaurants and other entertainment venues as a percentage of all businesses.
"San Antonio is a modern meeting destination amid a city of history and culture," said Visit San Antonio President & CEO Casandra Matej. "Meeting planners and attendees are drawn here because of the city's central location, year-round favorable weather, accessibility, walkability, affordability and variety of options. We're thrilled that Smart Asset's data shows what we already know and love about our city, and it's an honour to receive this recognition."
To see Smart Asset's study analysis, visit smartasset.com/mortgage/the-best-cities-for-conferences-2017-edition.
###
About Visit San Antonio
Visit San Antonio is a 501(c)6, and serves as the sales and marketing arm of San Antonio as a leading leisure and meetings destination. San Antonio welcomes 20.9 million overnight visitors annually. Hospitality is one of the top five industries in the city, contributing $13.6 billion into the local economy and employing more than 130,000. More information about Visit San Antonio can be found at VisitSanAntonio.com.