San Antonio (March 6, 2019) – San Antonio International Airport (SAT) received the top award for customer service – "Best Airport with 5-15 Million Passengers in North America" – from Airports Council International – World (ACI-W).  ACI-W, widely considered the benchmark in standards and evaluations within the aviation industry, revealed the winners of the renowned and coveted 2018 Airport Service Quality (ASQ) Awards earlier today. These awards are highly regarded and considered one of a kind as it is based upon surveys of more than 650,000 passengers taken on the day of their travel in order to get current and accurate feedback on a number of service quality issues.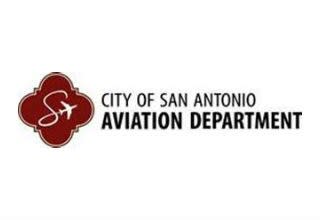 "It is always our goal to put passengers first and it's an honor to be recognized as one of the world's best airports for the quality of our customer service," said Russ Handy, Aviation Director for the City of San Antonio. "This is truly a significant achievement for the amazing team I have the privilege of serving with, and something that all stakeholders of SAT and our surrounding community should be very proud of. SAT has a world-wide reputation for our excellence in customer service."
Each year, airports are rated based upon the findings of passenger surveys. The program measures passengers' views of 34 key performance areas and is administered worldwide.
The airports that receive the highest results and demonstrate a commitment to providing excellent customer service are recognized annually with an ASQ award.
SAT scored high in overall satisfaction, ground transportation, check-in waiting time, efficiency of staff, courtesy at check-in, terminal cleanliness, ease of way-finding, Internet/Wi-Fi, safety and security.
SAT will be honored in September at the ASQ Forum and ACI Customer Experience Global Summit to be held in Bali, Indonesia.
###
San Antonio: America's 21st Century City
San Antonio is a global city with a dynamic economy and workforce, a deep cultural heritage and diverse communities that are resilient and welcoming. It is one of the strongest fiscally managed cities in the country, nurturing entrepreneurship, encouraging investment and funding infrastructure. America's seventh-largest city offers a vibrant business climate and growth opportunities in bioscience, financial services, aerospace, cybersecurity, energy, transportation, manufacturing and healthcare. In 2015, UNESCO designated San Antonio's 18th century Spanish colonial missions as a World Heritage Site – the first in Texas. Proudly called Military City, USA®, San Antonio is home to one of the largest populations of active duty military, veterans and crucial military commands. For more information, visit www.sanantonio.gov.