San Antonio (September 26, 2019) – San Antonio International Airport (SAT) was pleased to learn that it earned a sixth-place finish in the J.D. Power 2019 North America Airport Satisfaction Study.SM SAT was the only Texas airport to receive high scores in the Medium Airport Statistics Index Ranking.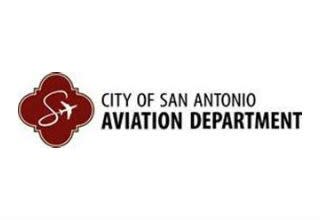 SAT achieved a ranking of #6 with a total of 813 points.  This is a significant improvement from #13 and 785 points in 2018. For greater context, overall passenger satisfaction with North American airports has risen only a single point (on a 1,000 point scale) year over year, according to JD Power.
"This is impressive, very impressive," said Russ Handy, Aviation Director for the City of San Antonio.  "Just last year we were ranked thirteenth in this study and now we have moved into the sixth position.  That is a significant jump and it shows that all of our new initiatives to make flying easier are beginning to pay off, and our passengers are noticing."
The study, which is now in its fourteenth year, measures overall traveler satisfaction and tracks data by looking at six factors:
Terminal Facilities
Airport Accessibility
Baggage Claim
Security Check
Check-in/Baggage Check
Food, Beverage and Retail
Travellers were asked a series of questions and based on the data collected, San Antonio International Airport scored very high in the following categories:
Attractiveness of Airport Grounds
Ease of Arriving and Leaving Both Terminals
Amount of Time Required for Security Check-in
Cleanliness of Baggage Area
Traffic Flow at Check-in/Baggage Area
Cleanliness of Terminal Concourses and Hallways
Ease of Getting to Gate
WiFi Service
Clarity of Signs/Directions
Ease of Arriving to the Terminal
Courtesy of Restaurant Staff
Timeliness of Orders
Cleanliness of Restaurants
Constantly seeking new ways to improve and enhance the passenger experience, SAT has implemented a number of noticeable enhancements to the airport over the past two years, and this significant increase in passenger ranking indicates the enhancements have been well received by the traveling public. Among the many passenger enhancements are SAT Live and The Galleries at SAT – two new programs that feature musicians and artists with local, regional and national appeal – designed not only to reflect the sounds, sights and culture of San Antonio, but to make the entire travelling experience pleasant and stress-free.  New terminal and garage wayfinding, such as the park assist technology in the short term garage and increased signage, makes arriving and maneuvering through the airport and terminal much faster and easier.  Other  features designed to make flying easier for passengers with special needs include free AIRA service to assist passengers will visual impairments, increasing the number of ADA parking spaces – to exceed what is mandated by law – to serve a large passenger base requiring accessible parking, and translation services for international travelers.   
"This ranking is a great honor, as it recognizes our collective efforts to provide the best passenger experience possible," said Karen D. Ellis, Chief Customer Experience Officer.  "We want everything associated with flying to be easier at San Antonio – what we call from bedside to planeside – from start to finish and everything in between, we want flying through San Antonio to be the simplest, fastest and most enjoyable experience possible.  This ranking shows us that our passengers are noticing and appreciate our efforts."   
Ellis says plans are already underway "to add an interactive and educational play area – or  KidZone – for kids; curbside valet parking service; a brand new airport website that is more user friendly, and more food, beverage and retail options that will add both national brand favorites and local flare – all designed to continue to make the customer experience stress free, entertaining and even more enjoyable."
"We are very excited with a ranking of 6th – and we are very confident that our plans for continuous improvement will produce an even higher ranking next year," said Handy. 
J.D. Power and Associates is a global marketing information services firm operating in key business sectors including market research, forecasting, consulting, training and customer satisfaction. Rankings are based on numerical scores, and not necessarily on statistical significance.
For more information on this report or to schedule an interview, please contact Tonya Hope at 210-207-1515.
###
San Antonio: America's 21st Century City
San Antonio is a global city with a dynamic economy and workforce, a deep cultural heritage and diverse communities that are resilient and welcoming. It is one of the strongest fiscally managed cities in the country, nurturing entrepreneurship, encouraging investment and funding infrastructure. America's seventh-largest city offers a vibrant business climate and growth opportunities in bioscience, financial services, aerospace, cybersecurity, energy, transportation, manufacturing and healthcare. In 2015, UNESCO designated San Antonio's 18th century Spanish colonial missions as a World Heritage Site – the first in Texas. Proudly called Military City, USA®, San Antonio is home to one of the largest populations of active duty military, veterans and crucial military commands. For more information, visit www.sanantonio.gov.