Visit San Antonio's Director of Sales, Tyler Orwig, took a few moments with us to share his favorite San Antonio taco joint and why the Alamo City is perfect for your next event.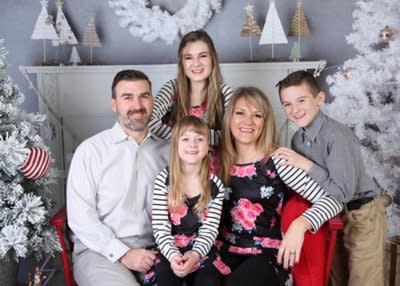 Tyler & his family.
What brought you to San Antonio & how long have you lived here?
TO: I've lived in San Antonio for a combined six years. The first time, I was with Hyatt Hotels and then I had the opportunity to move back to work with Visit San Antonio.
What meetings, conventions and event markets do you primarily handle? 
TO: As Director of Sales, I support our entire Convention Sales team and work across all markets.
What do you love about working for Visit San Antonio? 
TO: I love the people here. This is hands down one of the best teams I've ever had the pleasure of working with. They have a passion for this city, their clients, partners and the visitor experience.
Why should people host their next event in San Antonio? 
TO: San Antonio is truly a one-of-a-kind destination. The city provides a unique and fun atmosphere that your event attendees surely will not forget.
When you're not busy selling San Antonio, what do you like to do in your free time?  
TO: I spend most of my free time with my family but when I have any extra time on my hands, you can find me on the golf course. Also, any time Penn State is playing, I'm cheering them on!
Describe San Antonio in three words: 
TO: Unique. Caring. Fun!    
Now for a few speed round questions: 
Red Salsa or Green Salsa? 
TO: Red. 
Flour or Corn (Tortillas)? 
TO: Flour.
What is your favorite "hidden gem" in San Antonio? 
TO: Taco Haven in Southtown. Go there, you won't regret it!
Are you ready to start planning your next San Antonio event? Reach out to Tyler by email at TylerOrwig@visitsanantonio.com.
Be on the lookout to meet more of our Visit San Antonio Staff, and in the meantime, kick-off your event planning by visiting our website: http://meetings.visitsanantonio.com/.