We chatted with Troy Love, one of Visit San Antonio's Senior Sales Managers. He gave us some insight into why San Antonio is the perfect place for any event, and where he likes to grab BBQ on the weekends with good friends.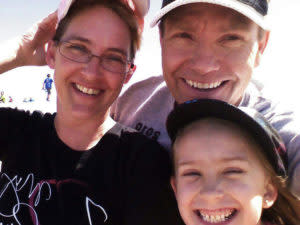 How long have you lived in San Antonio?:
TL: I moved to San Antonio 11 years ago. The small town feel in a big city really appealed to us.  
What meetings, conventions and event markets do you handle?
TL: I work with Visit San Antonio's clients in most states west of the Missouri River, planning city-wide meetings with over 1001+ rooms on peak.
What do you love about working for Visit San Antonio?
TL: My favorite part about working for Visit San Antonio is the genuine relationships we get to build with our clients. Helping friends plan great events in our wonderful city.  
Why should people host their next event in San Antonio?
TL: San Antonio is one of the most unique cities in America. We have the whole package – people, culture, activities, venues, walkability and price. What more could your attendees want? Memories are made in San Antonio; all you have to do is come visit us one time, and you'll want to come back again and again.
When you're not busy selling San Antonio, what do you like to do in your free time?
TL: I spend my time with my friends and family in the Hill Country or Downtown San Antonio. I love to take in the occasional game of golf too.
Describe San Antonio is three words:
TL: Exciting. Authentic. Fun.   
Now for a few speed round questions:
Flour or Corn (Tortillas)?
TL: Flour
What is your favorite "hidden gem" in San Antonio?
TL: Rudy's Country Store and Bar-B-Q is the perfect spot to grab a great meal with friends and family.
Think you'd like to plan your next San Antonio event with Troy, or grab a great BBQ meal? Reach out via email – TroyLove@visitsanantonio.com.  
Be on the lookout to meet more of our Visit San Antonio Sales Staff, and in the meantime, kick-off your event planning by visiting our website: http://meetings.visitsanantonio.com/.