We sat down with Summer Davey, Visit San Antonio's Associate Director of Sales in our Washington, D.C. Office to learn more about her love of the city and why she thinks that you should host your next event in the Alamo City.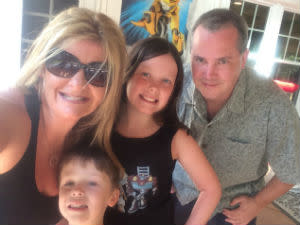 How long have you lived in San Antonio?:
SD: I lived in San Antonio for close to two years before I moved the D.C. Metro Area. I have been working for Visit San Antonio, previously the San Antonio Convention and Visitors Bureau for 13 years. 
So if you're not from San Antonio, where are you from?
SD: I am originally from Daytona Beach, Florida. 
What meetings, conventions and event markets do you primarily handle?
SD: I primarily work with Visit San Antonio's wonderful clients in the Washington, D.C. metro area with 2001+ on peak.   
What do you love about working for Visit San Antonio?
SD: I love the people that I get to work with day in and day out. Our partners are fantastic, and such a great help in bringing business to our city. 
Why should people host their next event in San Antonio?
SD: San Antonio is the complete package for any event of any size. We have it all, including a world-class convention center, hotels to suit any fancy, an amazing culinary scene (we are a UNESCO City of Gastronomy, after all) and great attractions for the kids, and kids at heart. 
When you're not busy selling San Antonio, what do you like to do in your free time? 
SD: I love running and working out, staying healthy is truly so important in today's business climate when all of us are incredibly busy. It is also very important to me to spend time with my family, friends and other loved ones, whether that's at a family dinner, traveling together or volunteering. 
Describe San Antonio is three words:
SD: Historic. Entertaining. Beautiful.
Now for a few speed round questions:
Flour or Corn (Tortillas)?
SD: Flour
What is your favorite "hidden gem" in San Antonio?
SD: Bar 1919 in the Blue Star Complex. They bring fantastic cocktails with style to the table each time I visit. 
Think you'd like to plan your next San Antonio event with Summer, reach out via email –SummerDavey@VisitSanAntonio.com, or just feel free to ask her where to get the best old fashioned in town, either way, she'll be glad to help! 
Be on the lookout to meet more of our Visit San Antonio Sales Staff, and in the meantime, kick-off your event planning by visiting our website: http://meetings.visitsanantonio.com/.