We sat down to chat with Molly Hernandez, one of our Destination Experience Managers, to talk about her favorite places to enjoy happy hour and why San Antonio is the perfect place to host an event.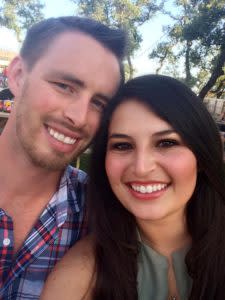 When did you move to San Antonio? Why did you move here?
MH: 5 years ago. I graduated from Northern Arizona University in 2014 and signed a contract to work for the University of Texas at San Antonio starting in August!
What sets the San Antonio meeting experience apart from that of other destinations?
MH: We are a big city that has a small-town vibe. I love that as we continue to grow and progress as a destination, we still keep our culture and history at heart.
What do you love about working at Visit San Antonio?
MH: We get to bring people to experience our city and showcase everything we have to offer while working around like-minded people.
Now for a few speed round questions:
On the Rocks or Frozen? (Margaritas)
MH: Frozen.
You have a free Saturday, where will we find you?
MH: I like to spend time in the RIM. Drinks at the Rustic is one of my favorite things and they have a great happy hour. I also enjoy hiking and spending time at Pearl.
If you had to give meeting attendees three reasons to come to San Antonio for a meeting/event, what would you say?
MH: Culture. Culinary. Hospitality.
Want to find the next unique activity for your upcoming San Antonio meeting or need advice on where to hike the trails? Email her.
Keep your eyes peeled to meet the rest of the Destination Experience team but in the meantime start exploring San Antonio: http://meetings.visitsanantonio.com/.